Premium radio-controlled racing gear shipped worldwide!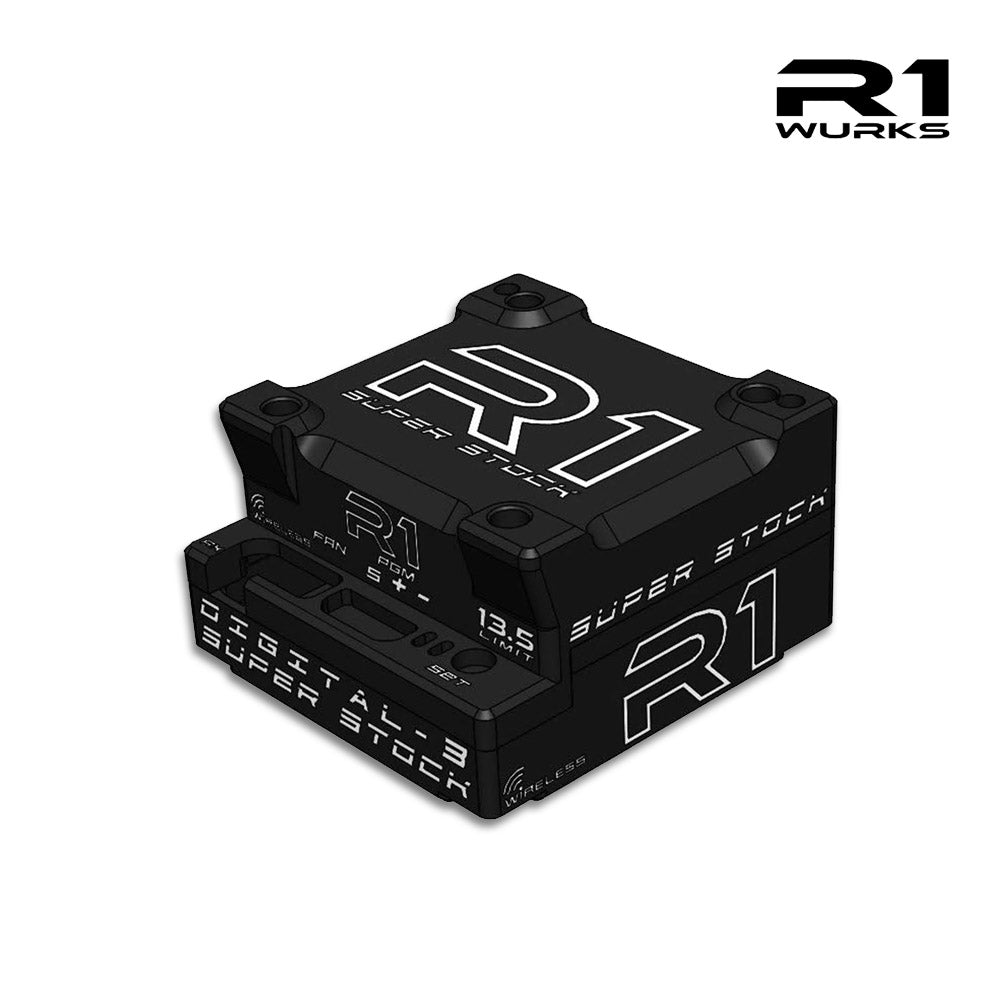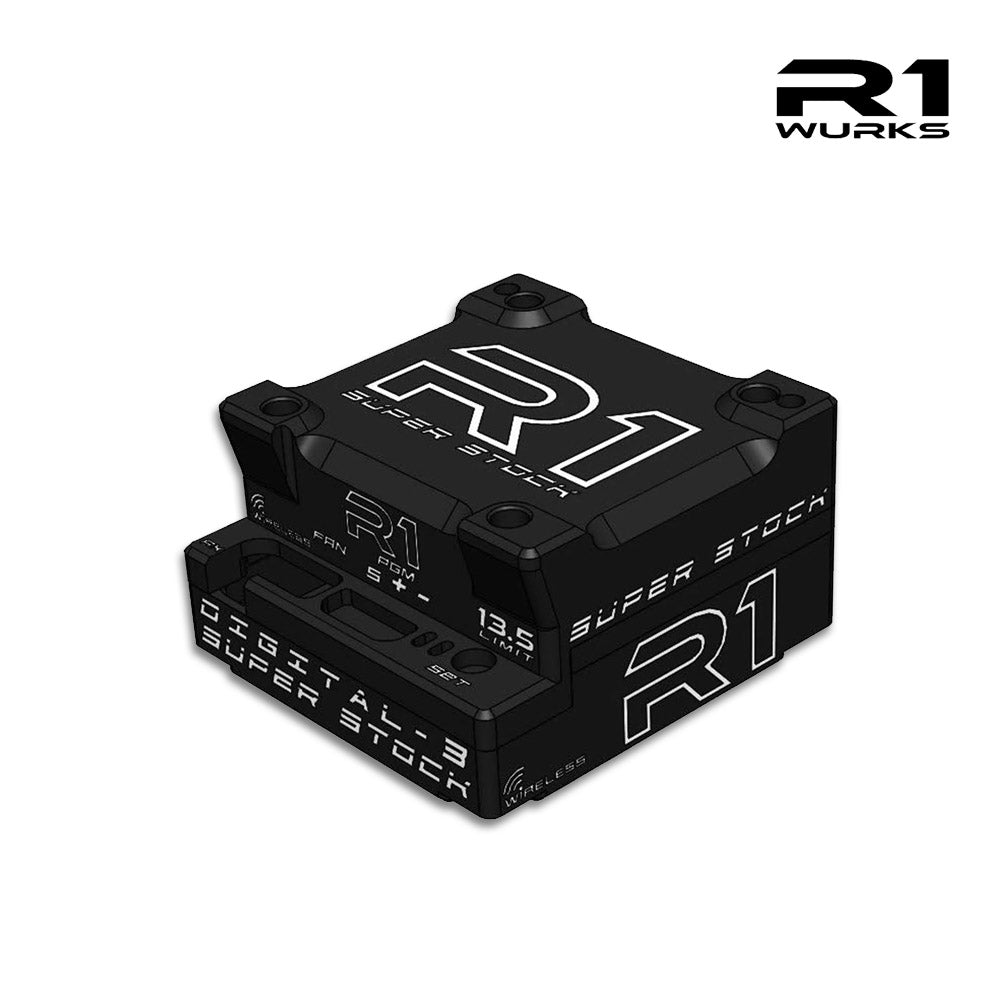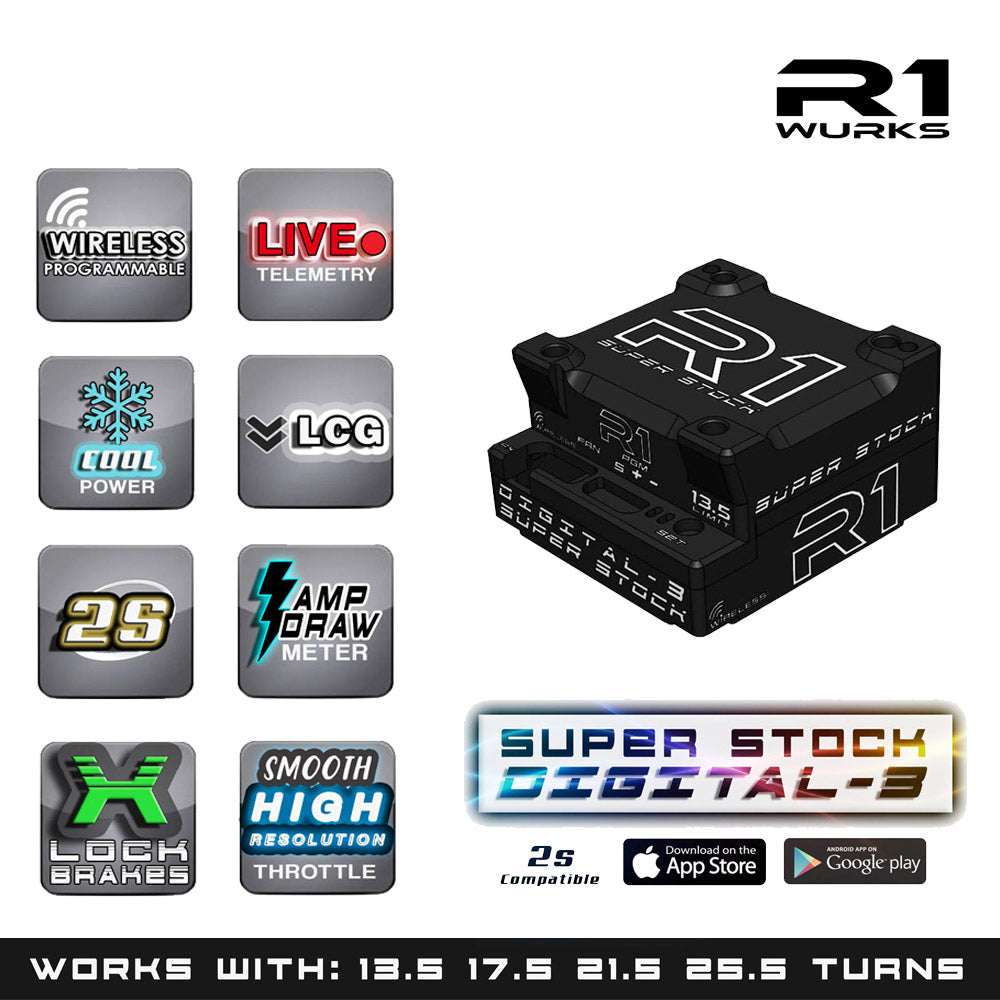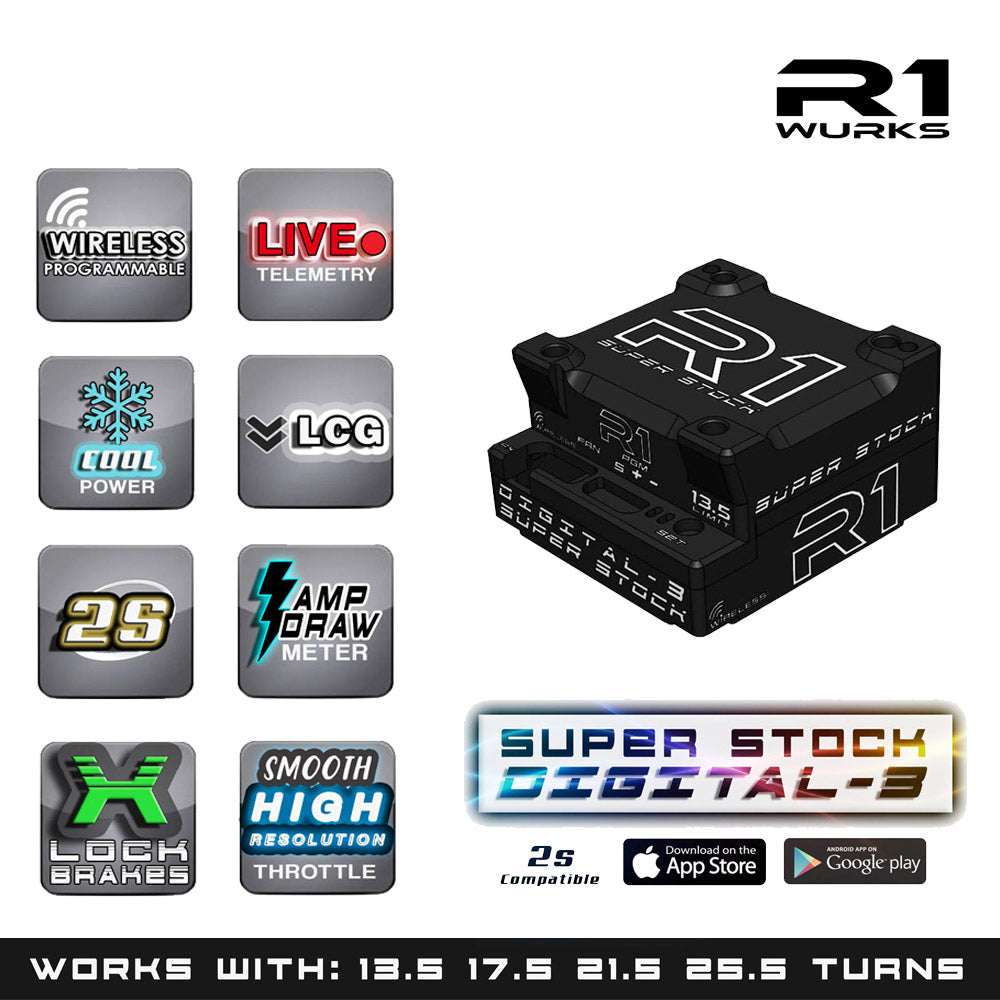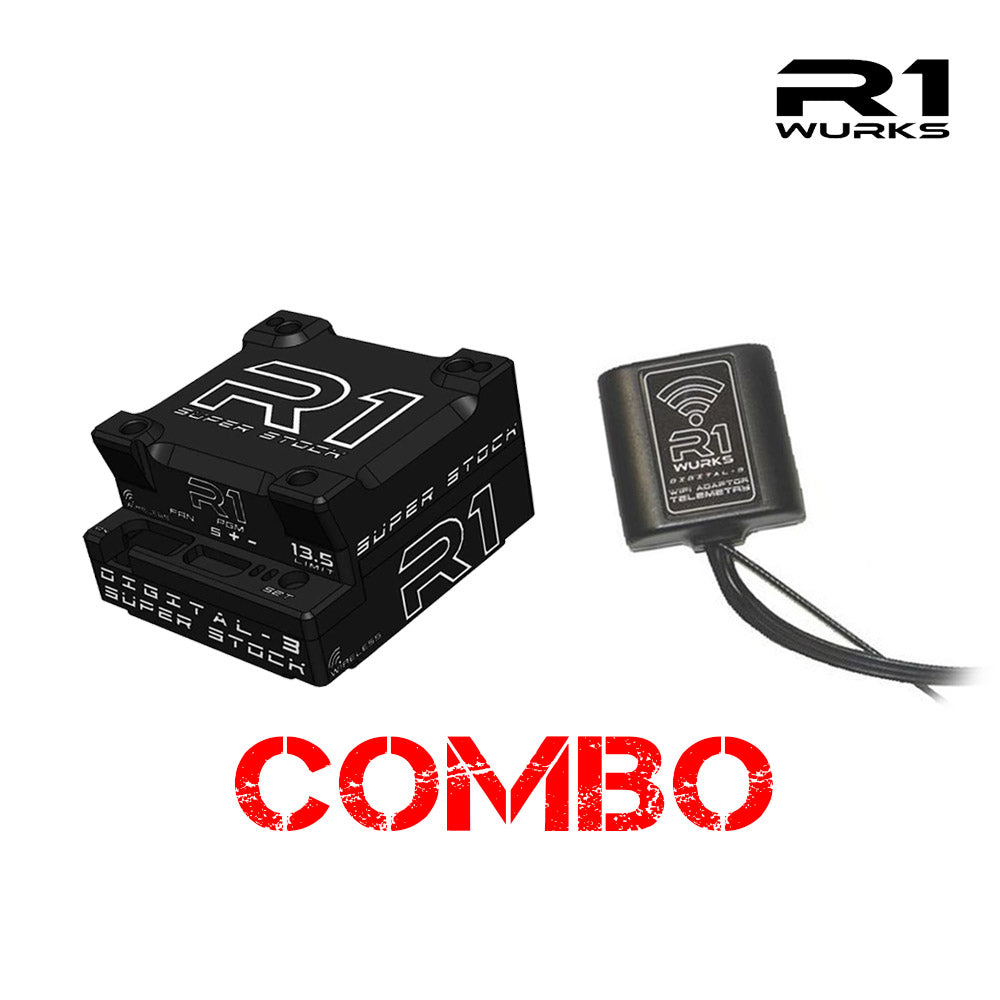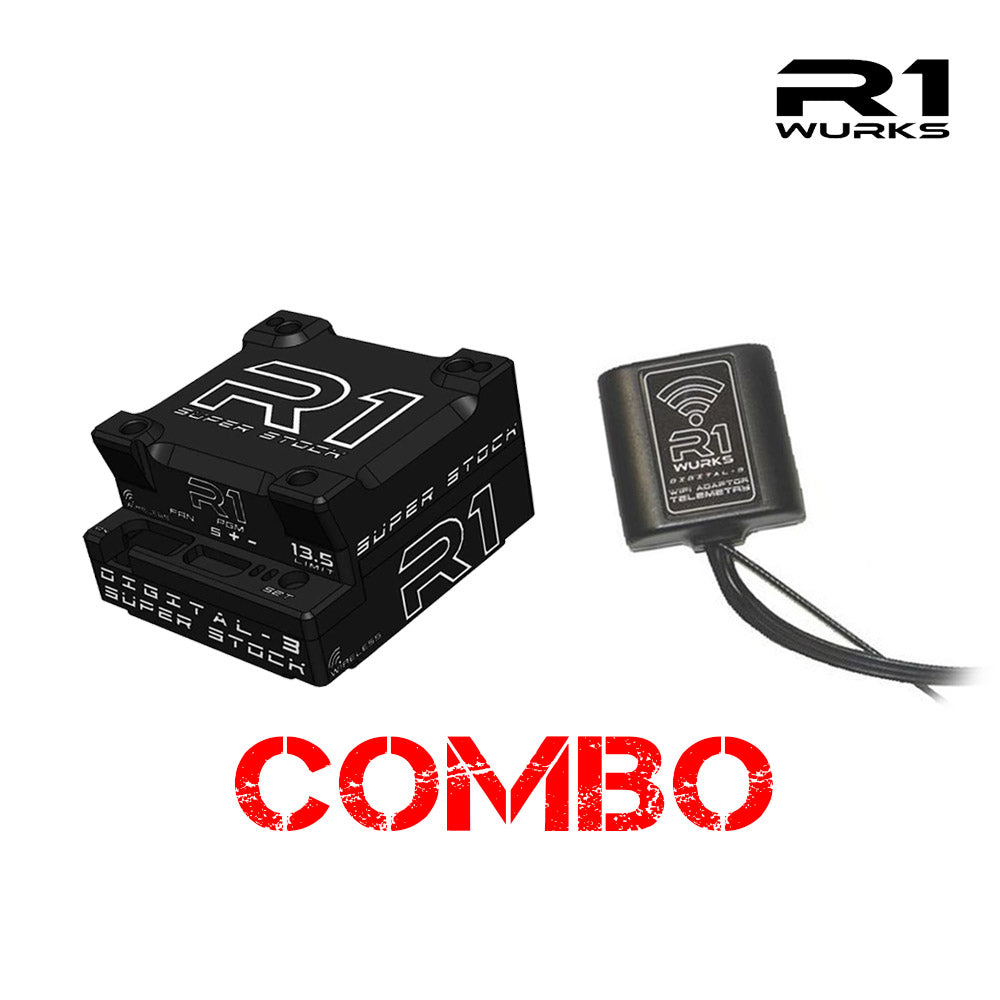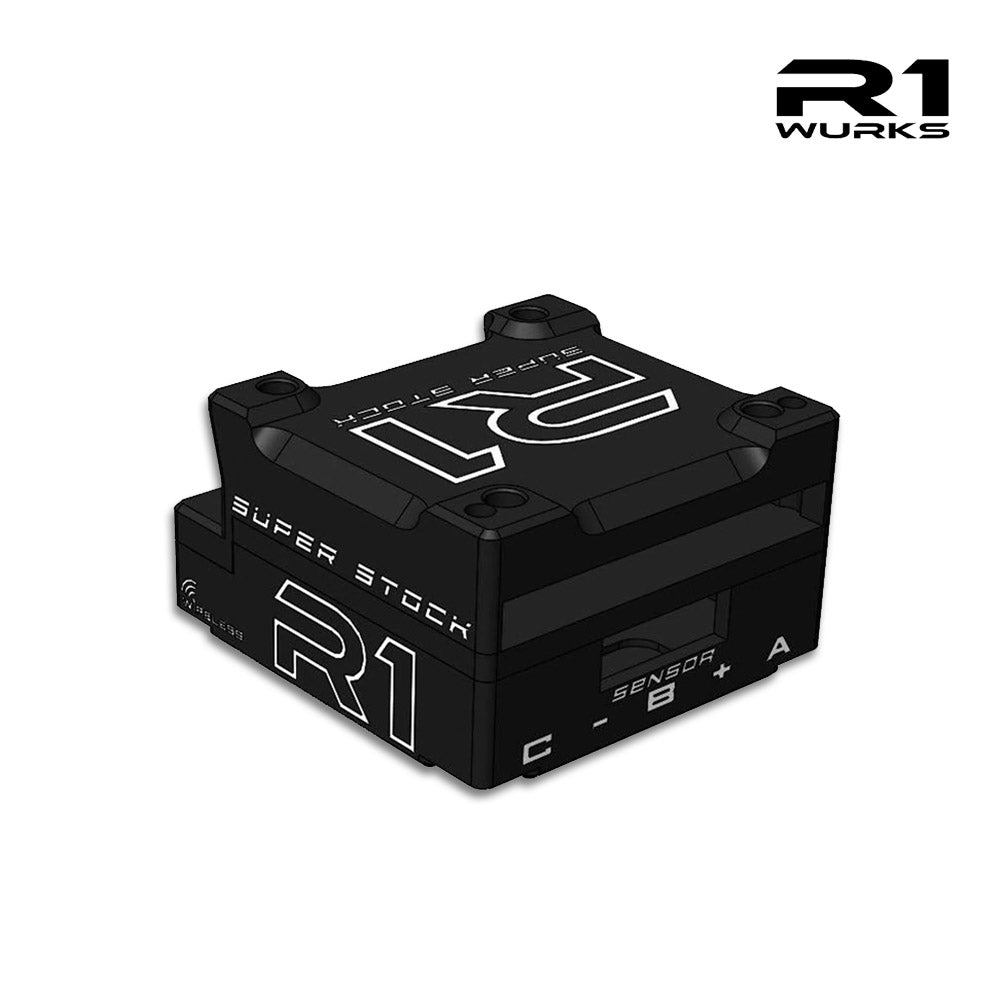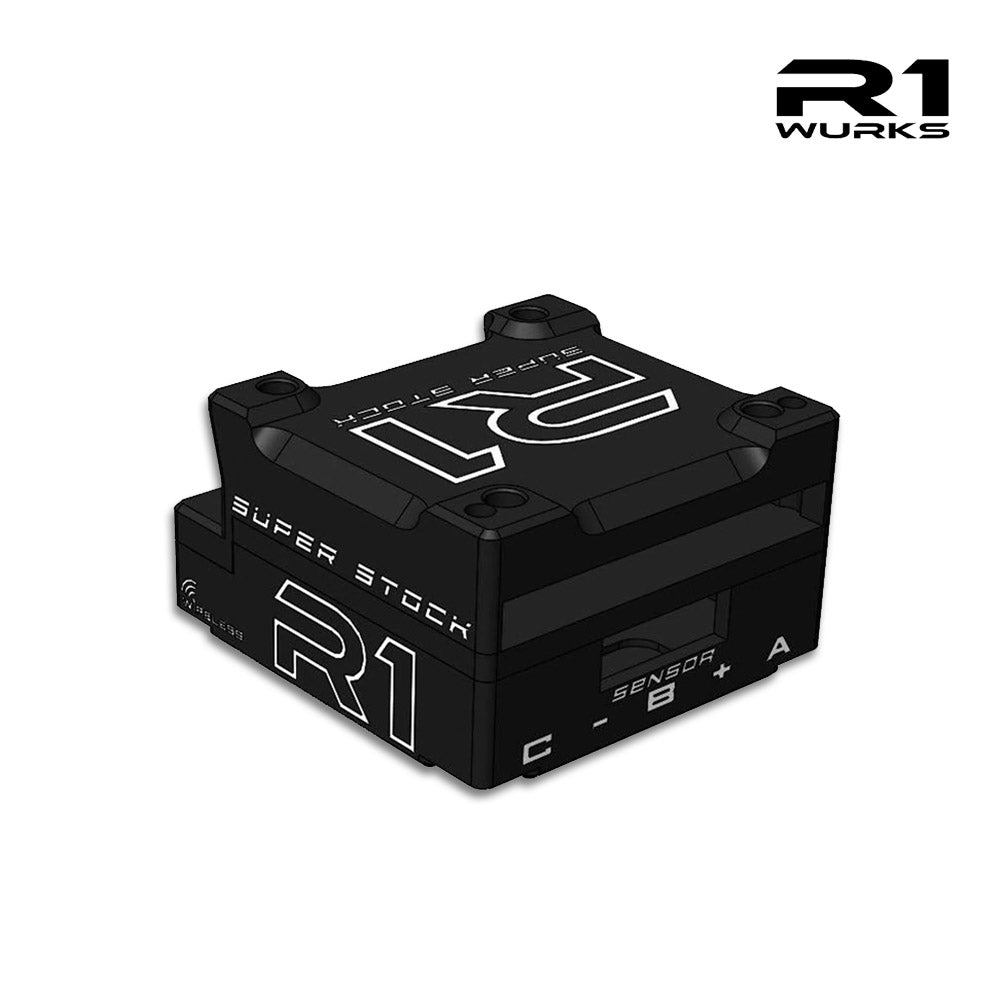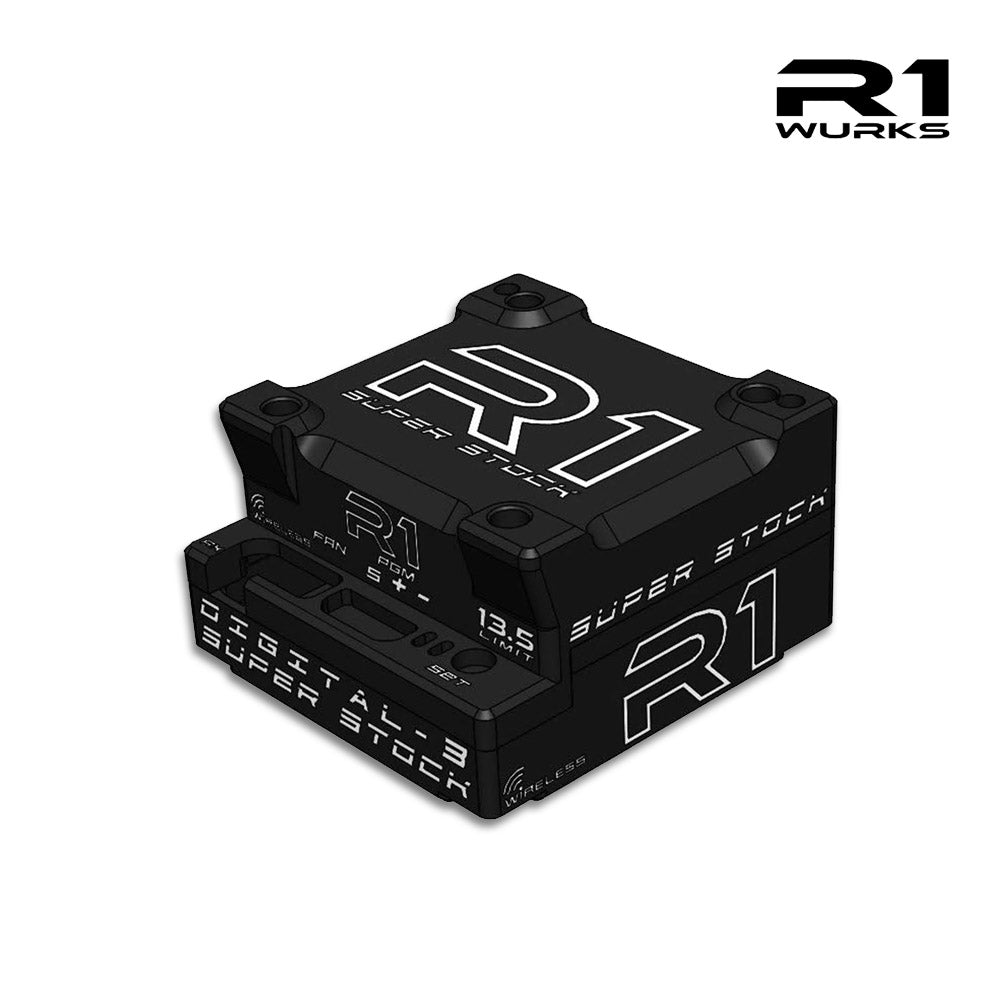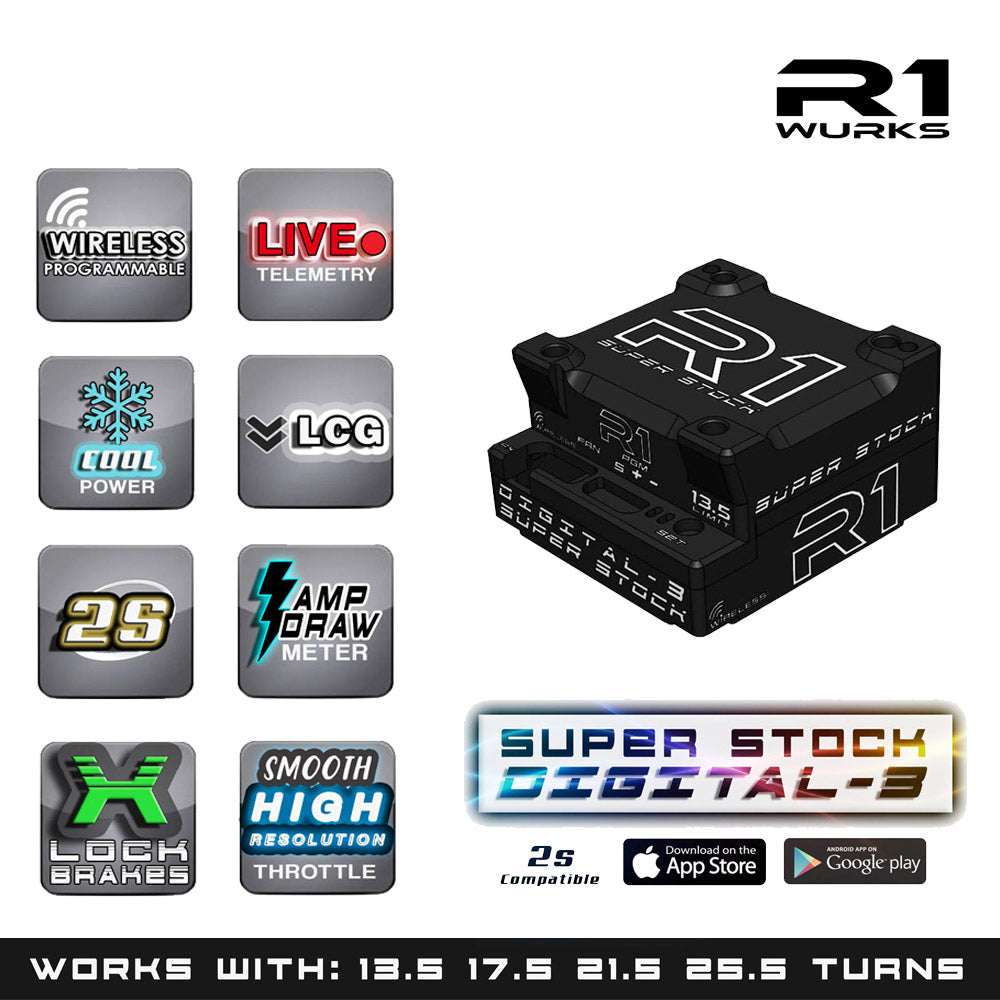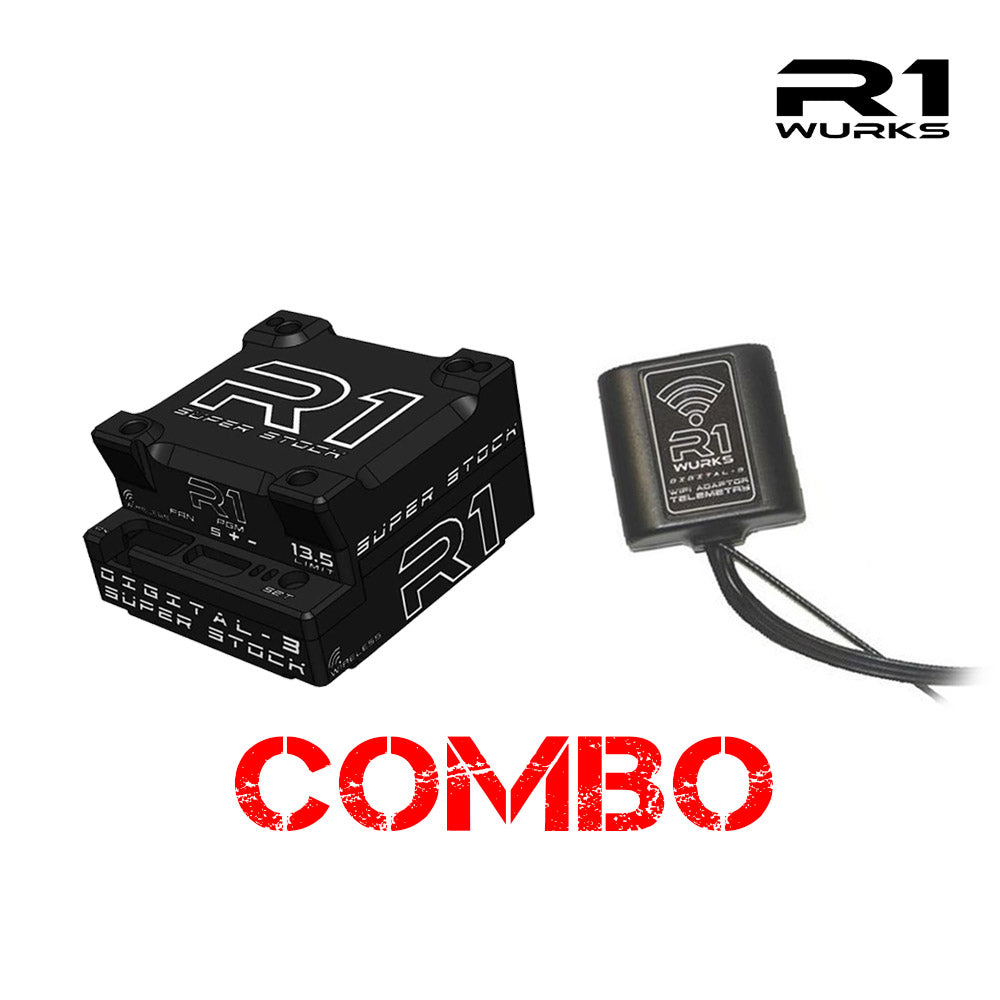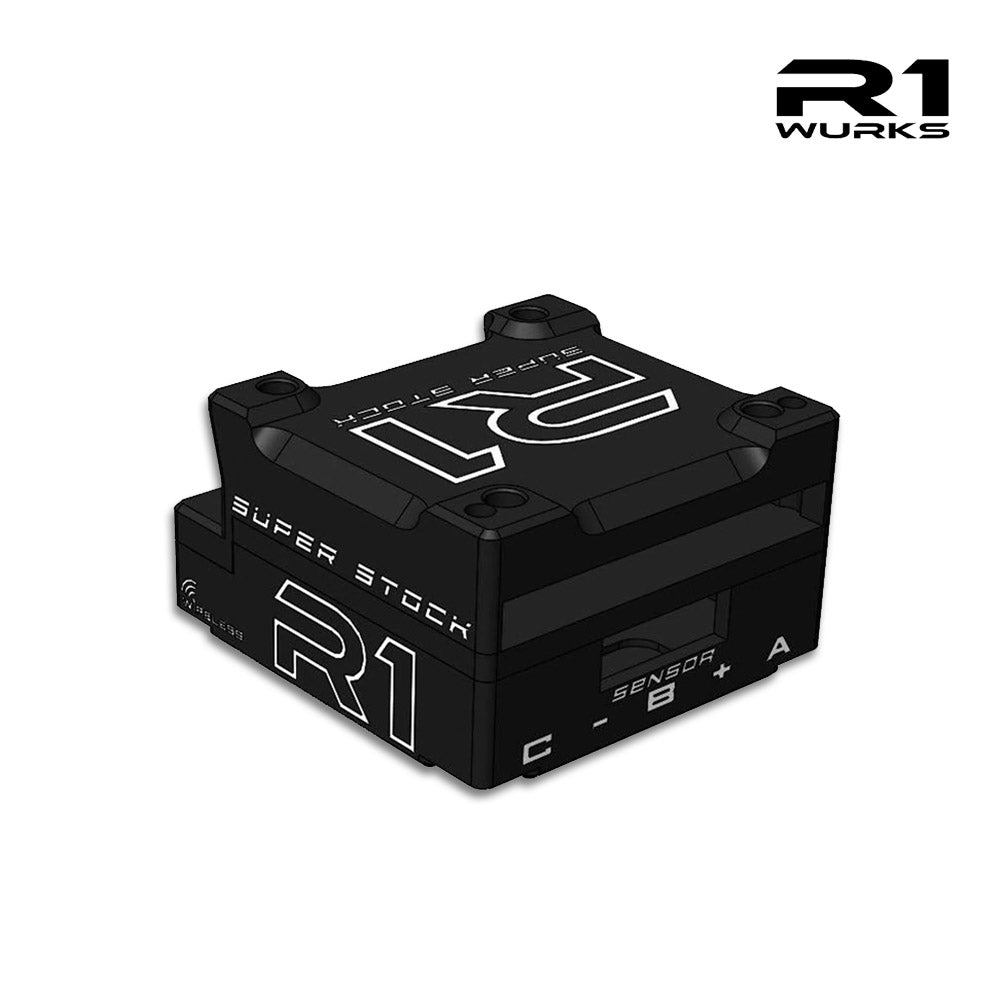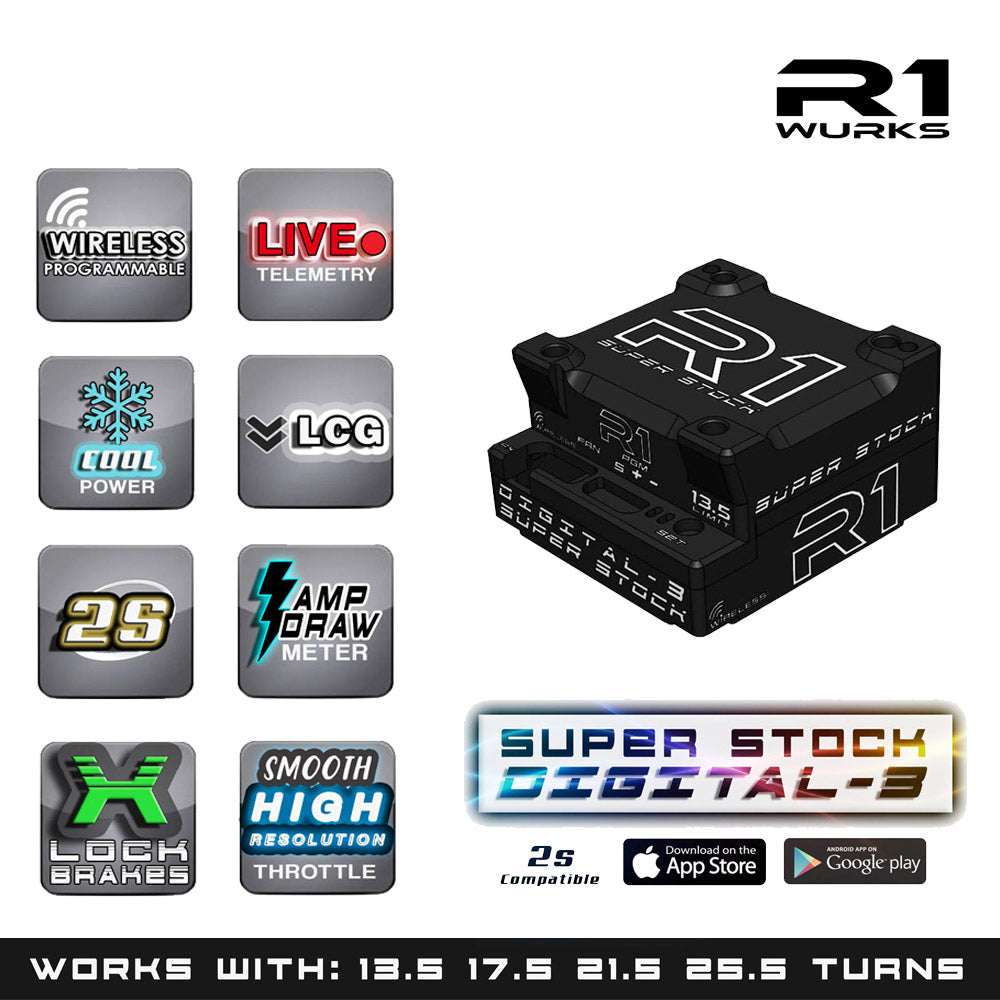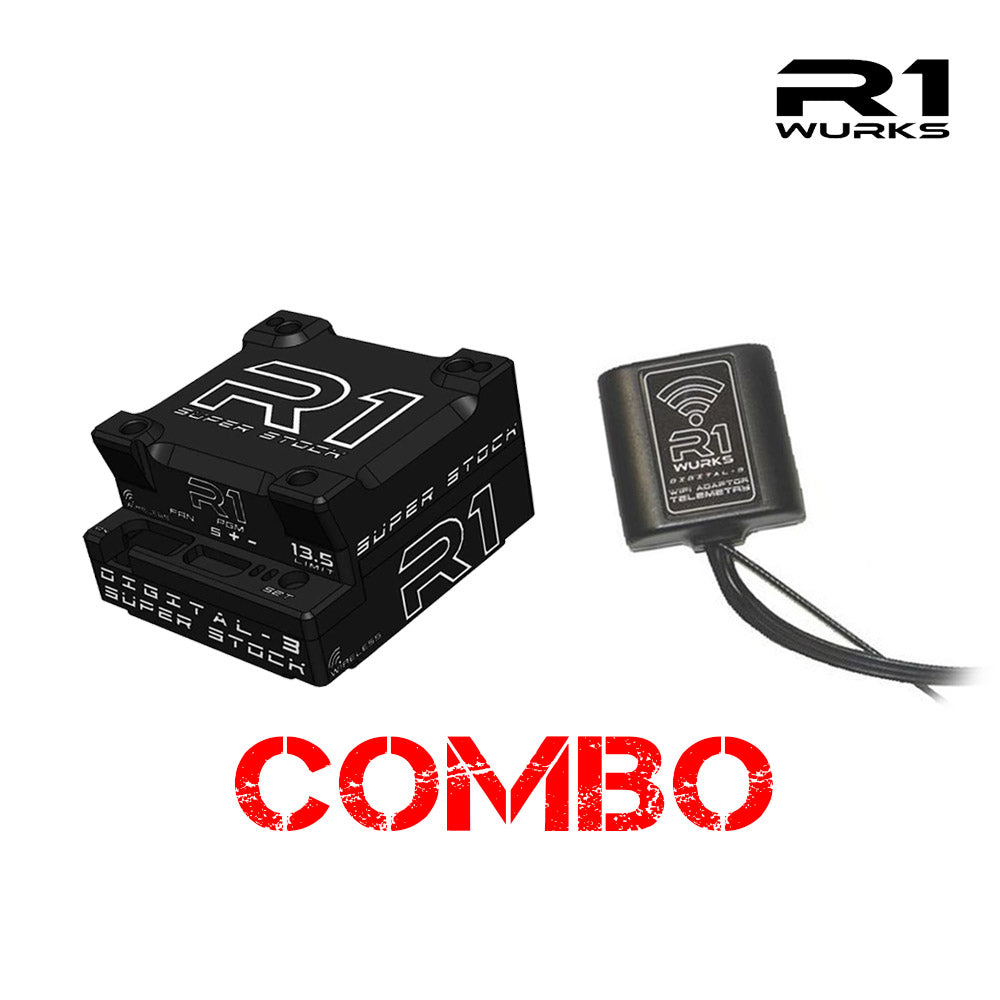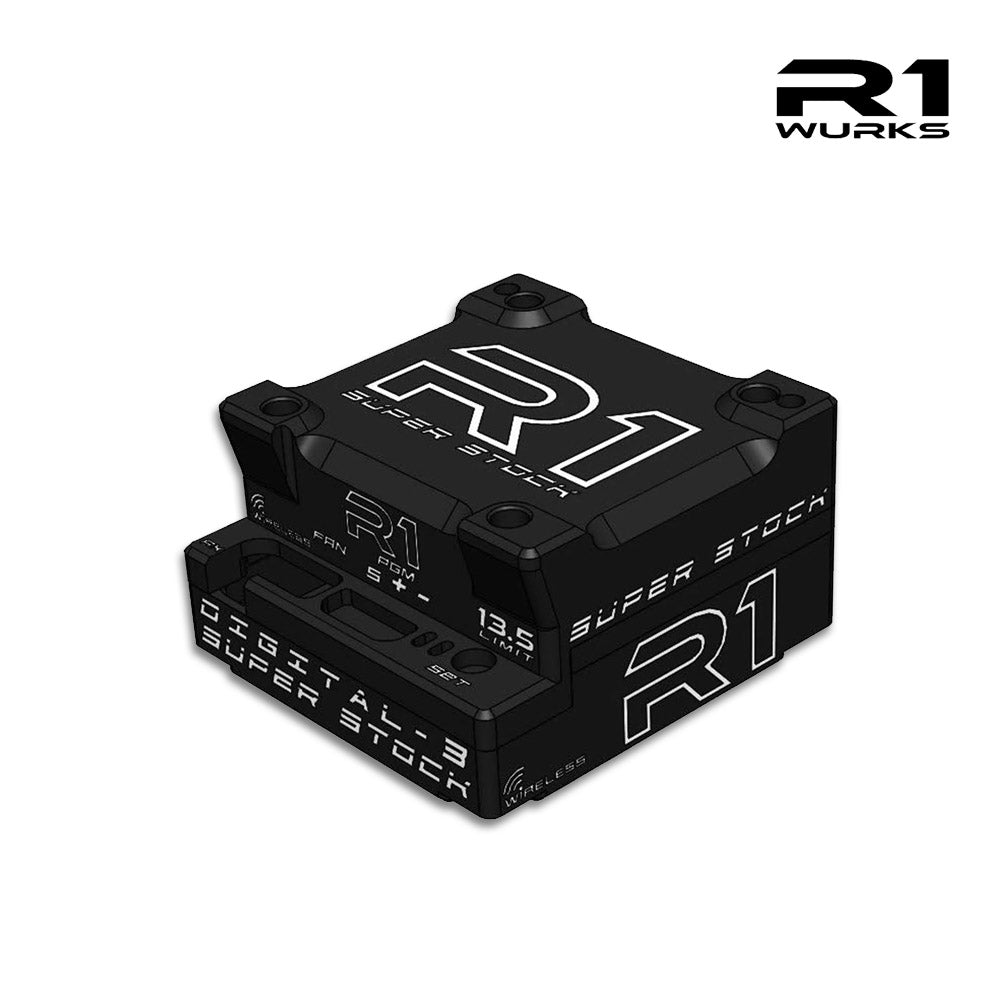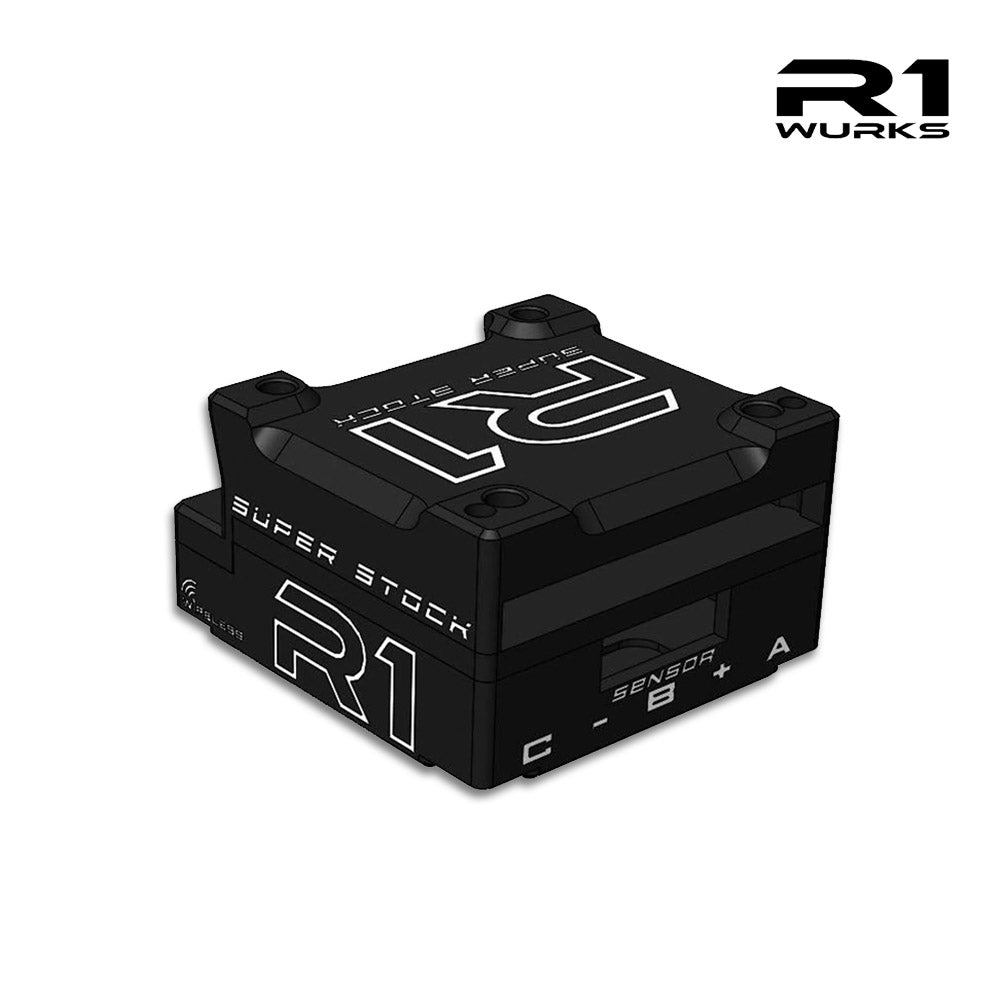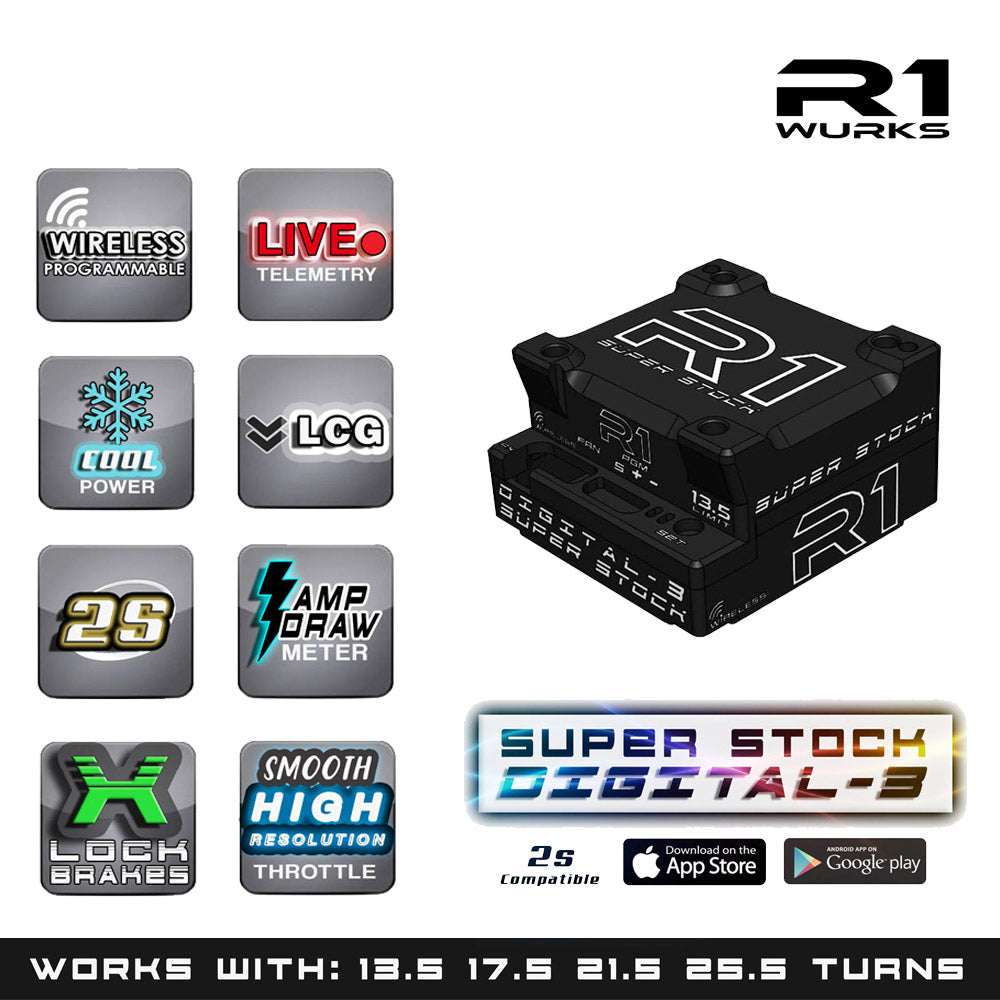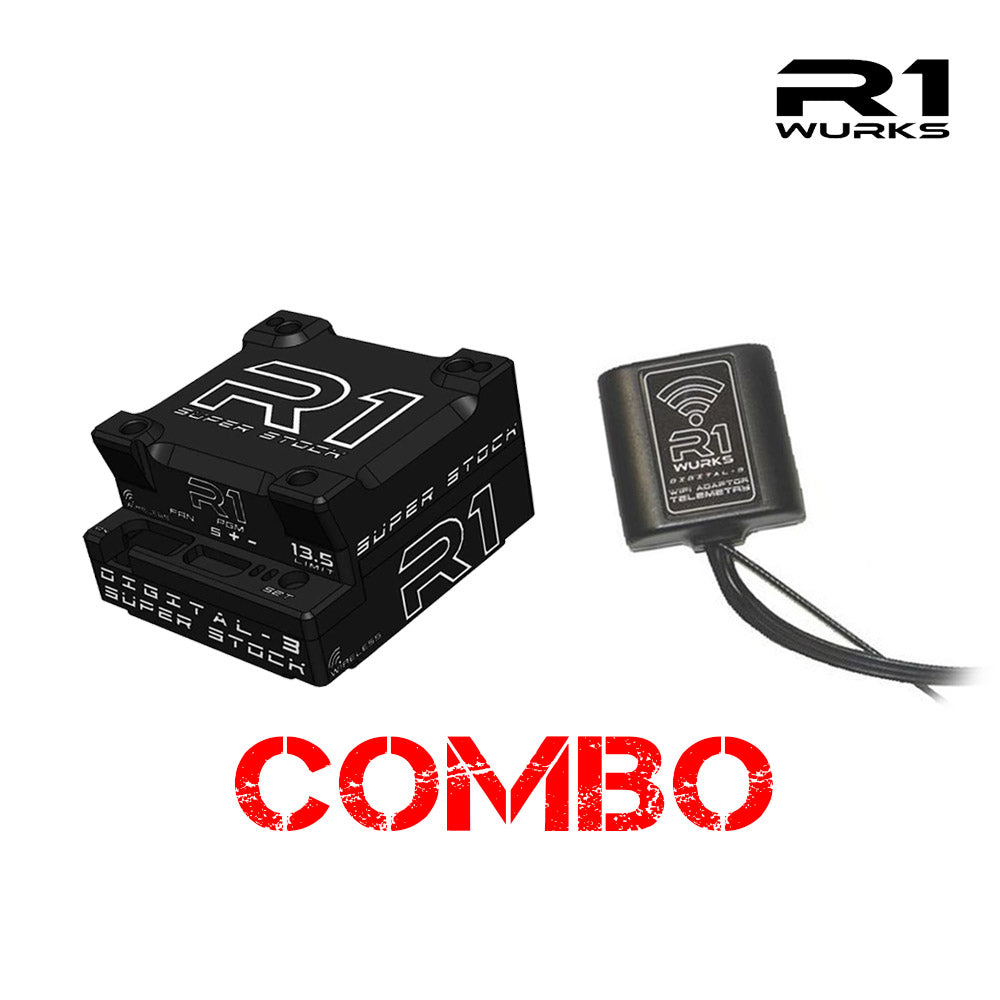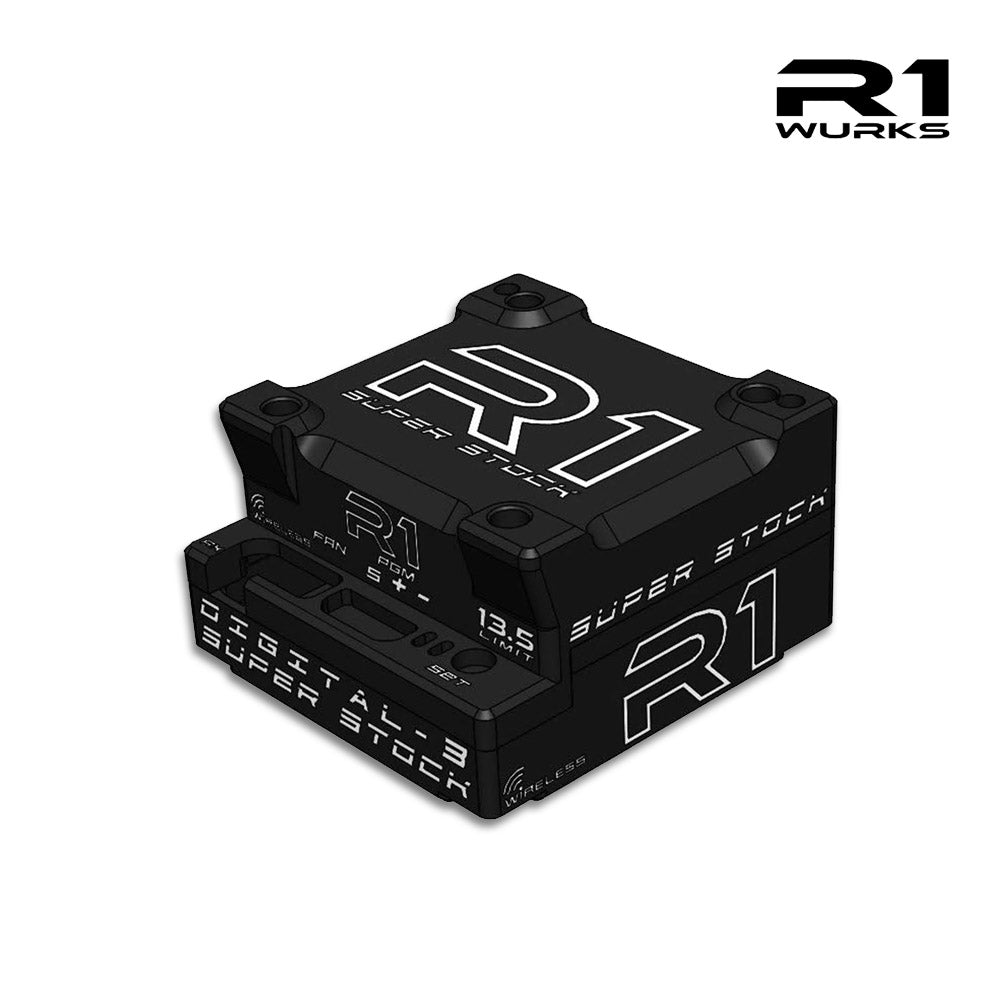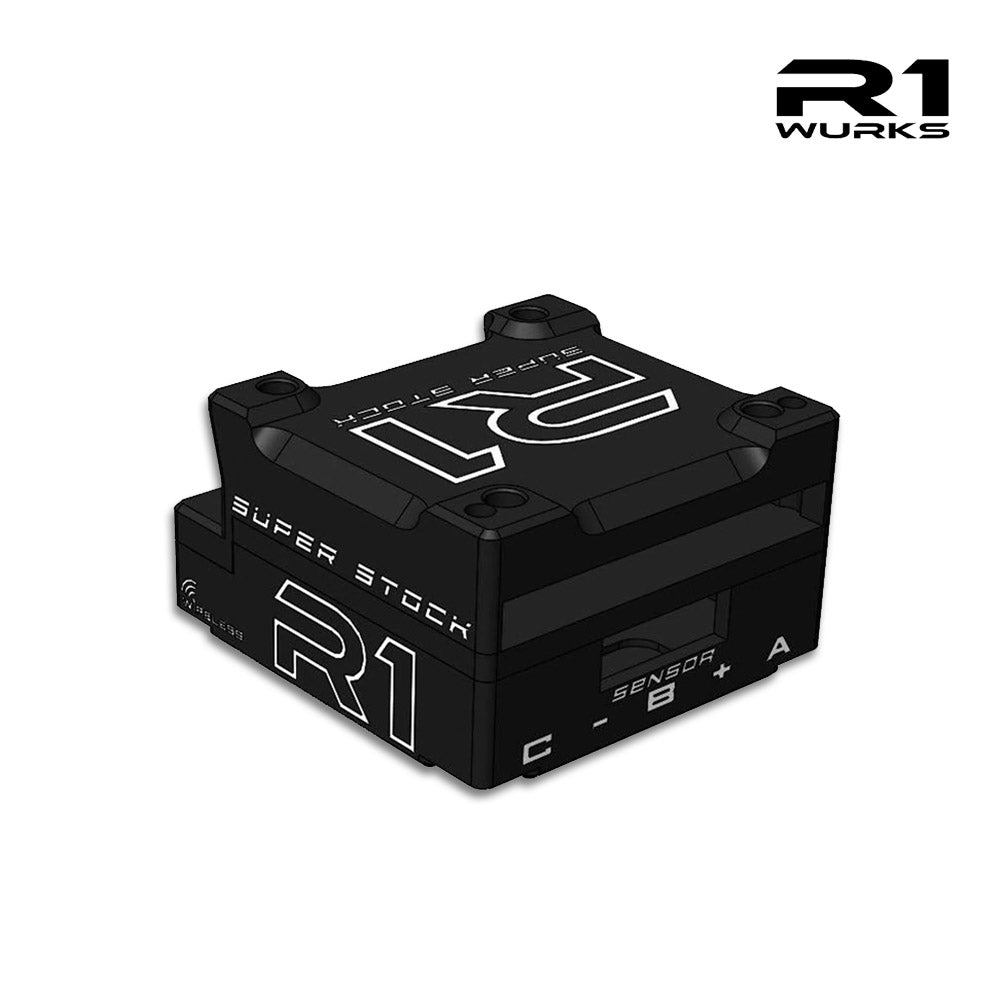 R1 "Super Stock" 2S Digital 3 ESC 040013
New from R1 Wurks is the LCG Digital-3 Super Stock wireless programmable brushless ESC. Developed using the most advanced microchip processor and a robust proprietary software, the LCG Digital-3 delivers the most technologically advanced features to date.
Development of the LCG Digital-3 Super Stock was focused on ultra smooth power delivery needed for competition level racing as well as supreme power efficiency for our class leading line of Stock Motors.
The controller offers the most advanced throttle and brake features to suit a wide range of driving styles. The unit features an A.C.L.C. (Advanced Component Level Cooling) system. This design allows individual encapsulated low resistance Mosfets (inner & outer components) to transfer heat directly to the upper heat sink.
The system comes equipped with an all new blinky mode (zero timing) for spec racing, using an advanced commutation algorithm called "COOL POWER" to keep the motor cool and deliver powerful, yet ultra smooth acceleration.
The LCG Digital-3 Super Stock boasts a redesigned case minimizing overall weight and lowering the center of gravity (LCG). We have minimized the weight from the upper case while improving heat dissipation, achieved by improving air velocity exits from all sides of the ESC case.
All adjustable settings are easily programmed using the R1 WIRELESS ADAPTOR coupled with an iOS or Android app designed with an intuitive, easy to use interface. The new R1 Digital 3 app also features a super fast Live Telemetry and a built in Data logger for after race analysis. Built in Amp draw meter for setting motor timing or for after race analysis. Using our new over the air updates feature, firmware updates are now easily downloaded through our iOS or Android apps.

Features:
LCG full aluminum case and heat sink design
Full compatibility with competition level stock racing
Superlative FET and low-resistance power PCB design
Cool Power software/hardware upgrades increase speed while reducing motor temperature by modifying the commutation algorithm
New Auto Turbo / Boost timing setting and delay time setting
New X-Lock brake response mode and PWM / brake frequency allows various race and control types
Data port for connecting to Wireless adaptor
Wireless adaptor allows program parameter settings and firmware upgrades
LIVE ESC and motor telemetry (speed, temperature, current, voltage, RPM and battery consumption) can be stored in real time with the data log
Specification:
Motor Type - Sensored / 2-4 Pole Sensored
Motor Limit - >13.5T
Operating voltage - 7.4V (2S)
Forward / Brake / Reverse - yes
Full aluminum case / heatsink - yes
Typ. Voltage Drop @20A per phase - 0.0048V
Rated Current per phase - 100A
BEC Output - 6V/7.4V continuous current of 3A
Multi-Protection-System - yes
"Boost 0" Mode - yes
Multi-frequency system - yes
Power Wires - 14 AWG pre installed wires
Over the air update ability - yes
Case Size (without fan) - 32.9 x 34.6 x 21mm
Weight (without cable) - 46g
Note:
The R1 Wurks Wireless Adapter is required to make setting changes to this ESC. The program box does

not

work for the Digital-3 Super Stock.