Premium radio-controlled racing gear shipped worldwide!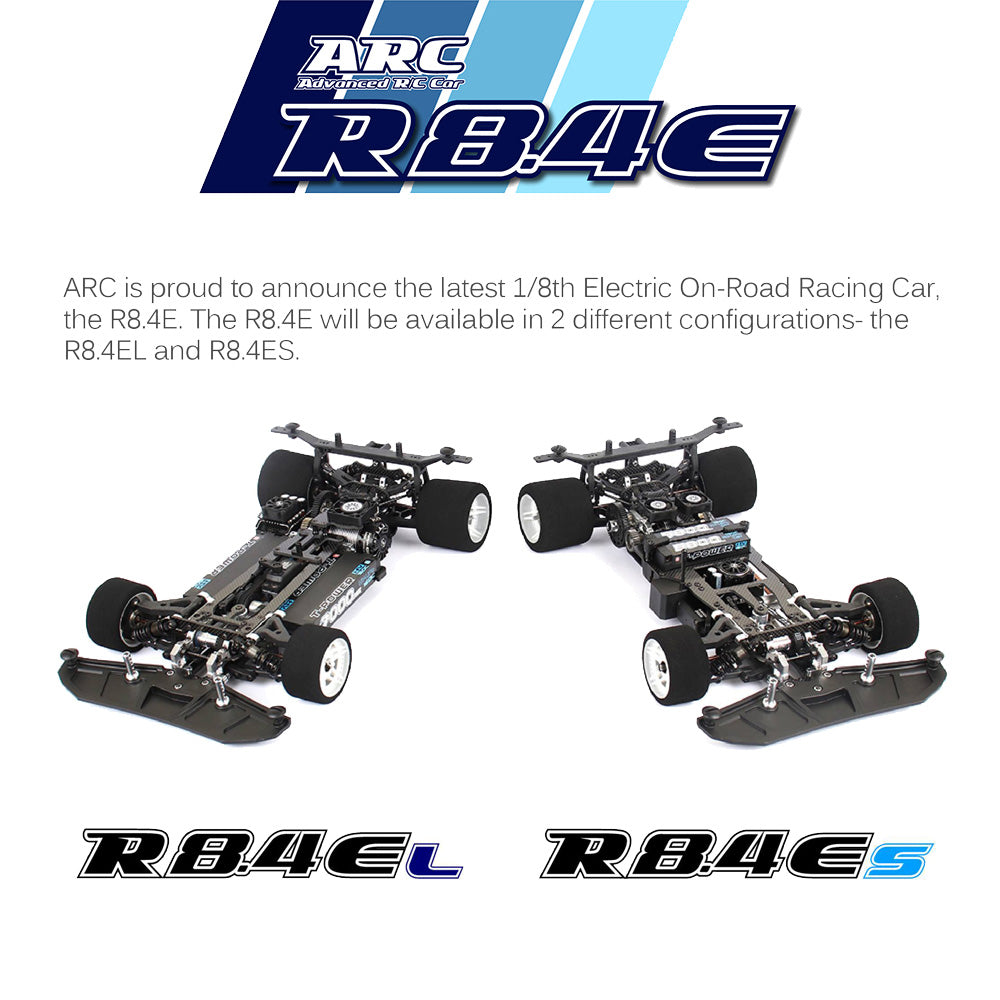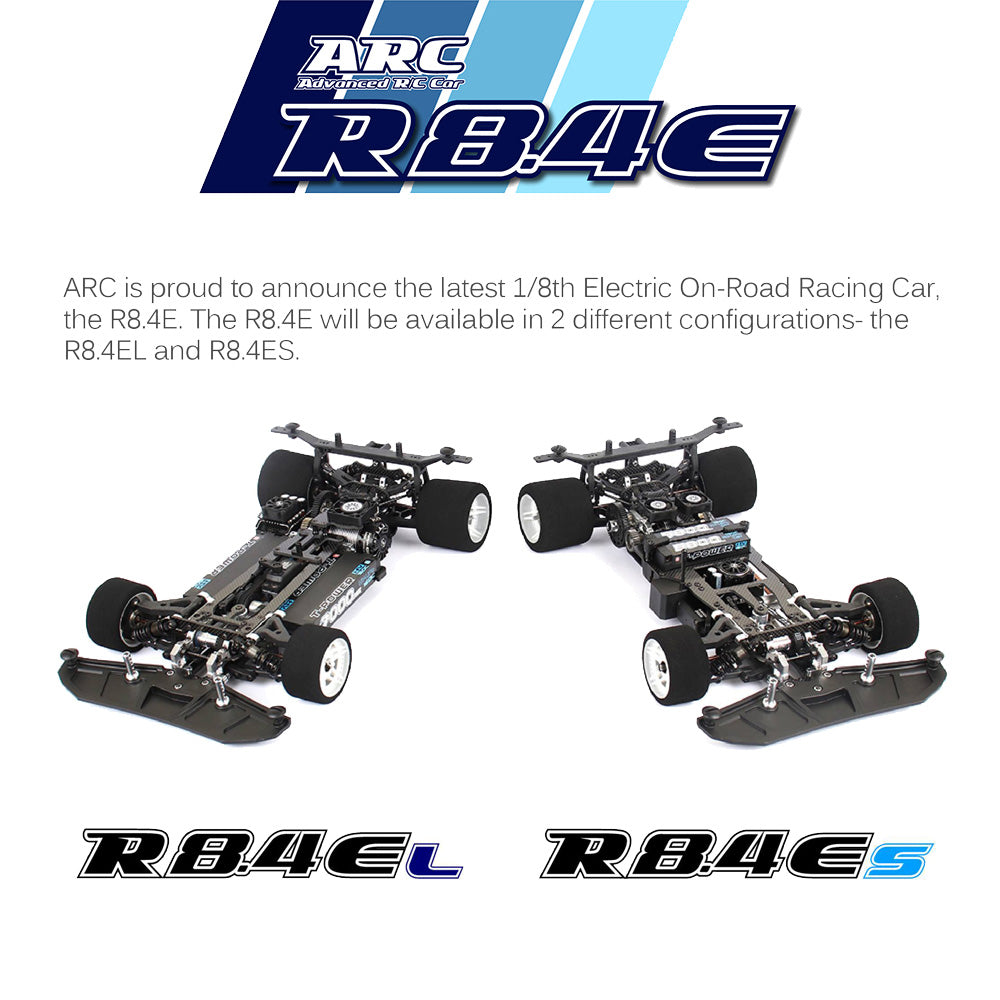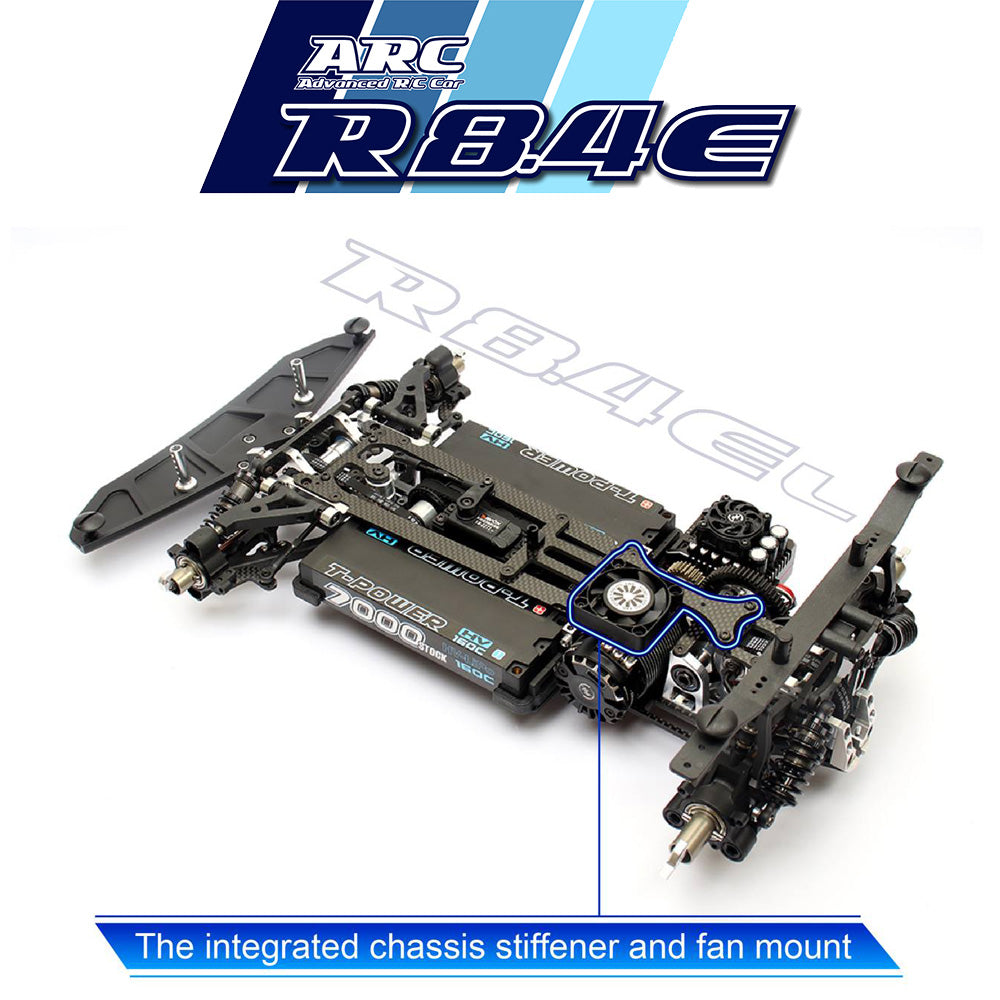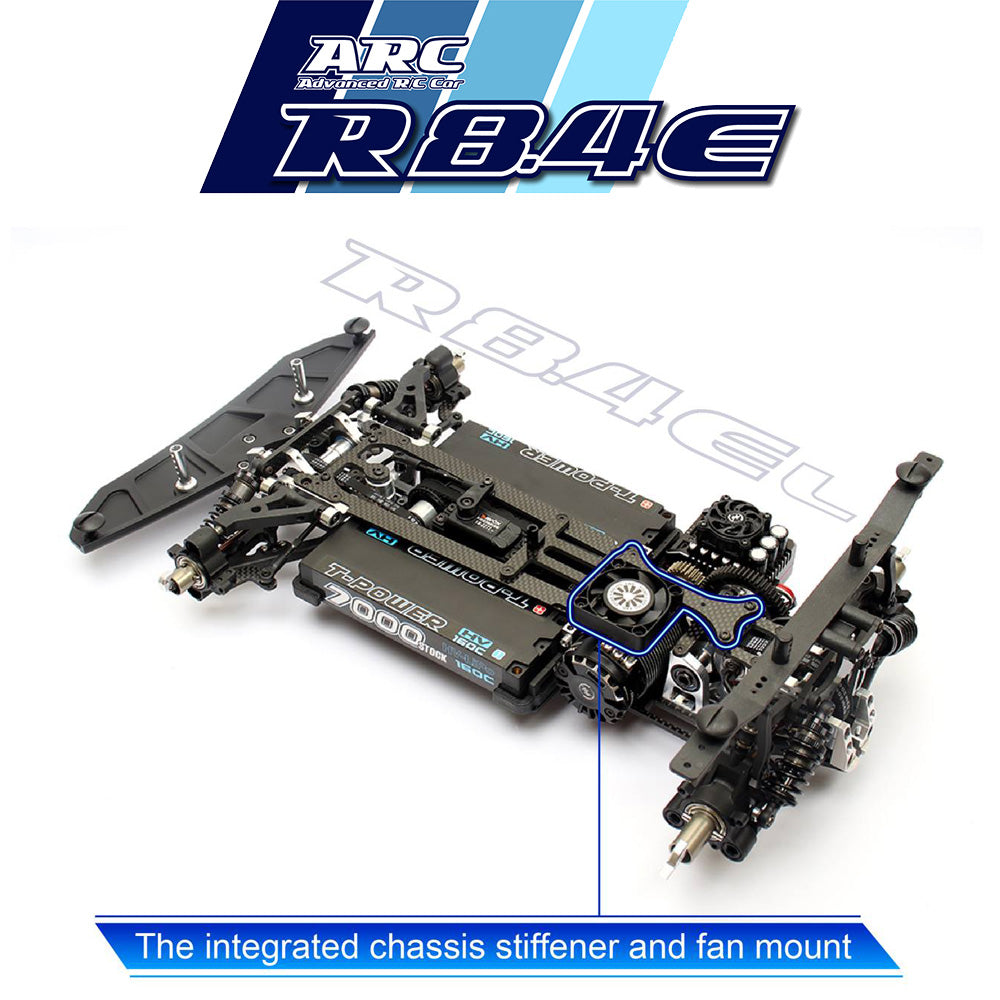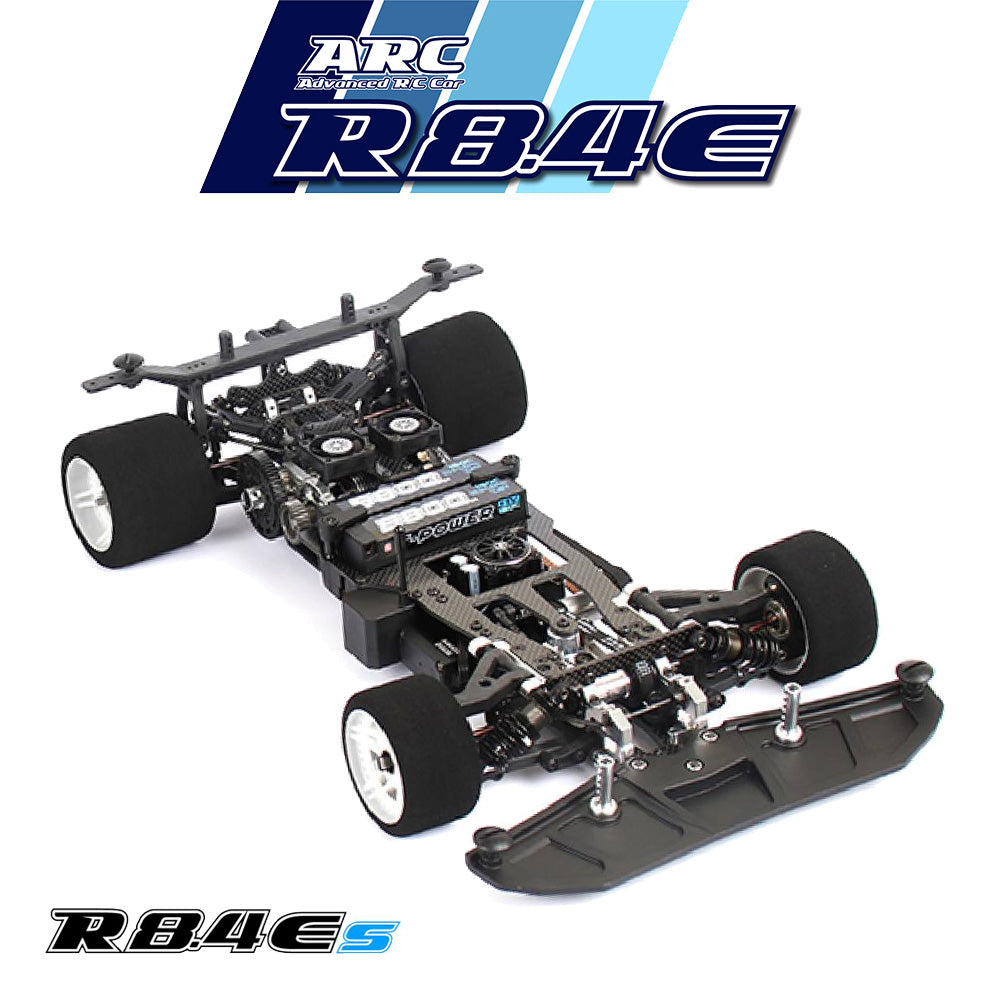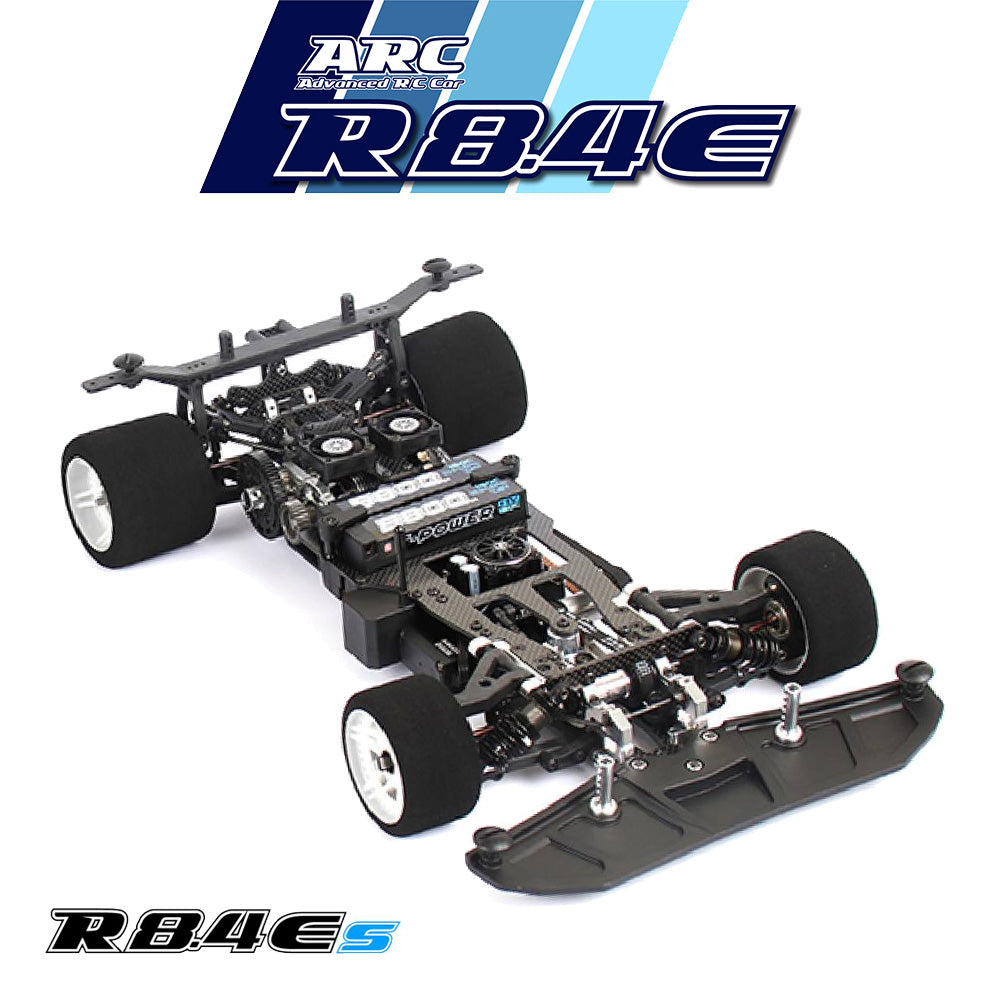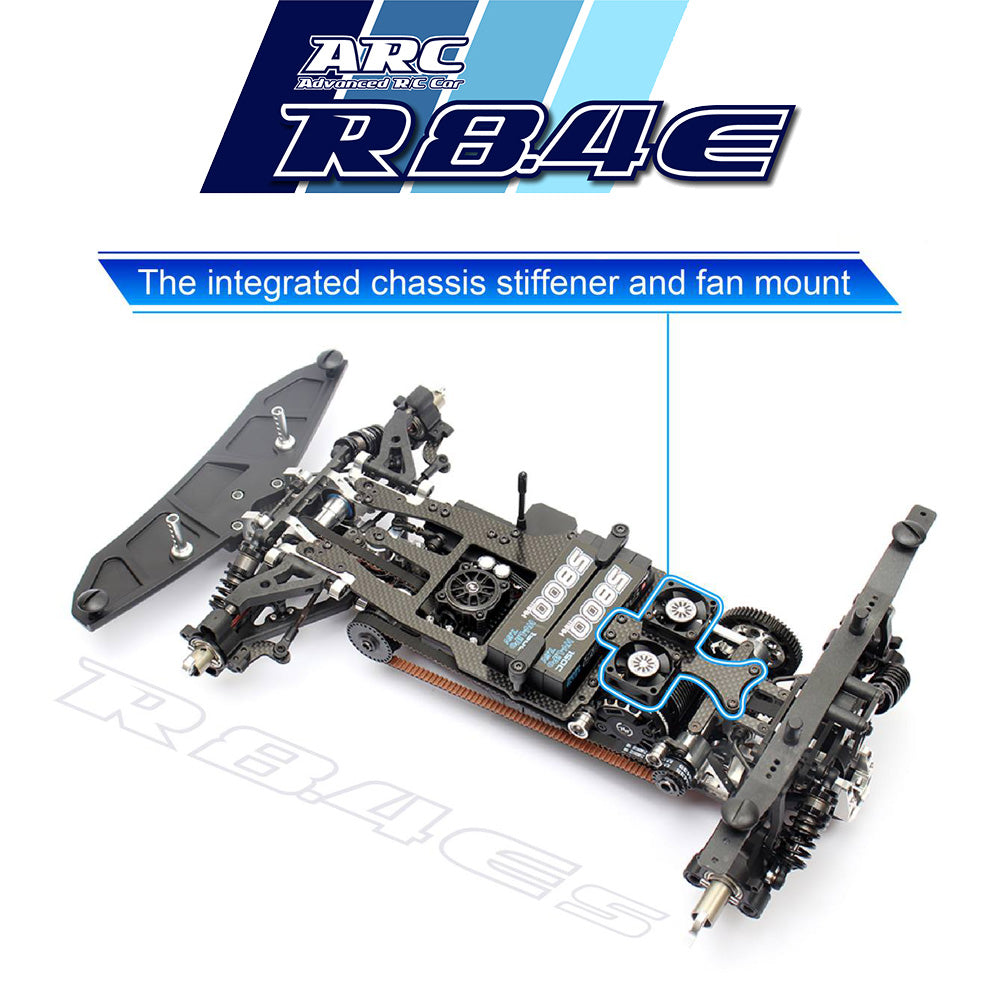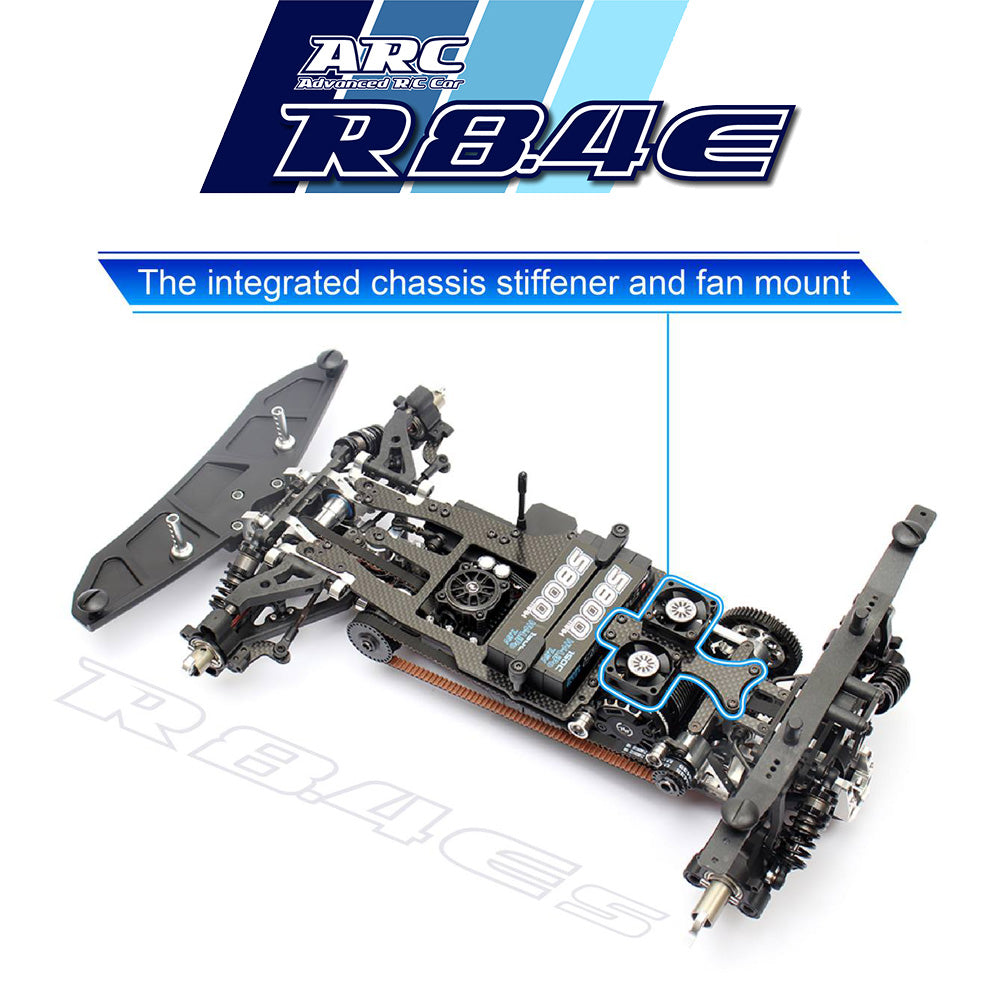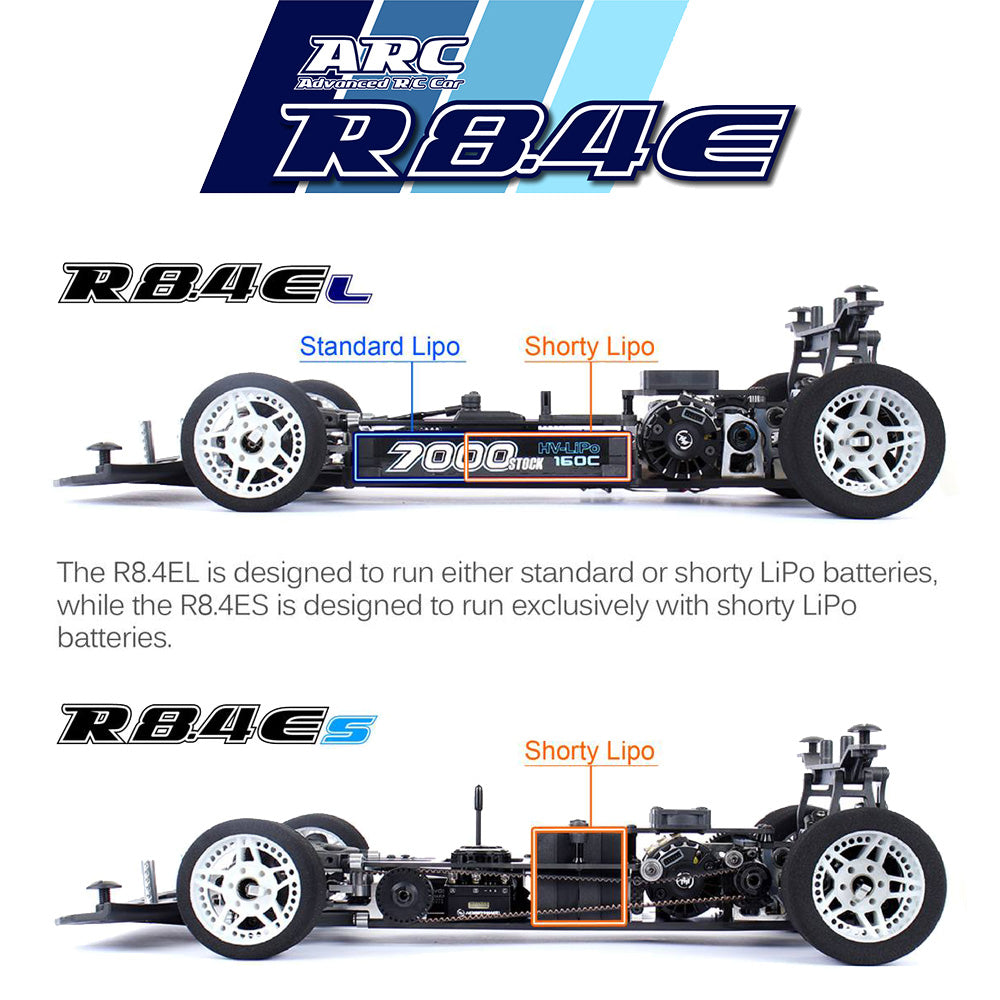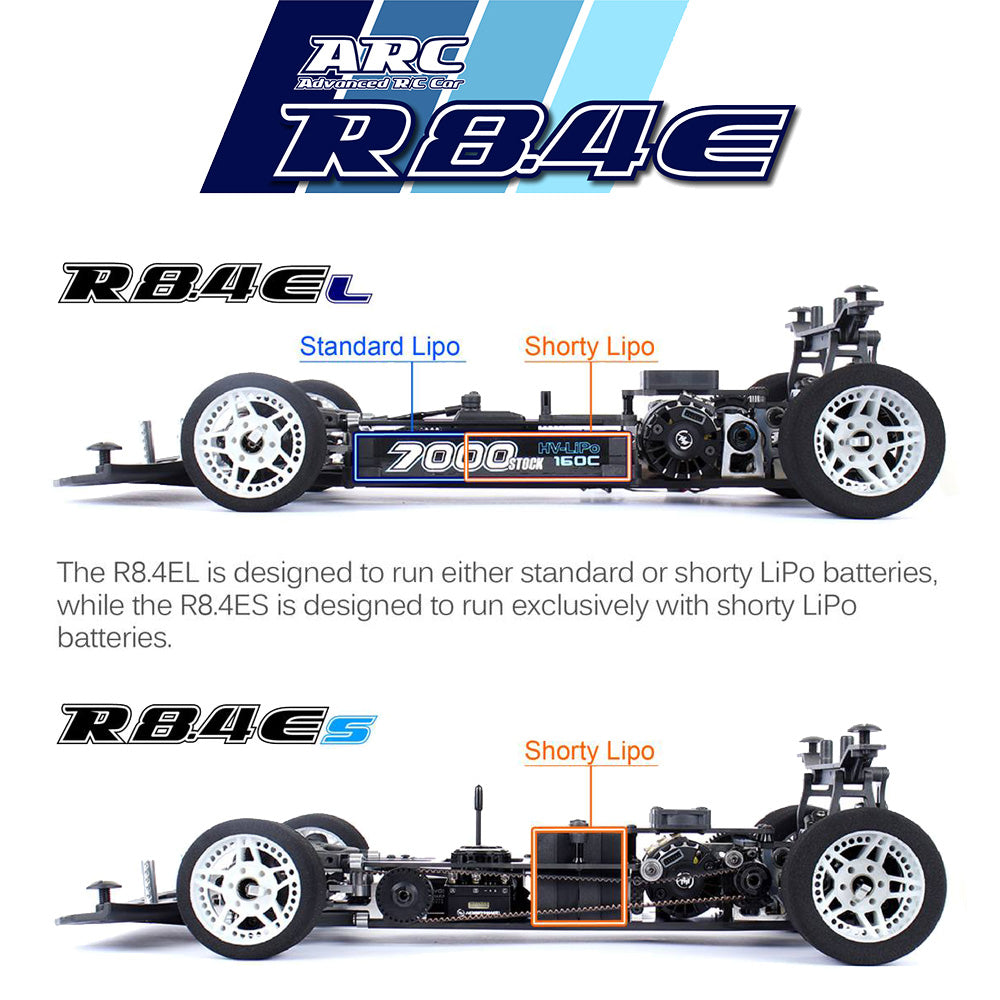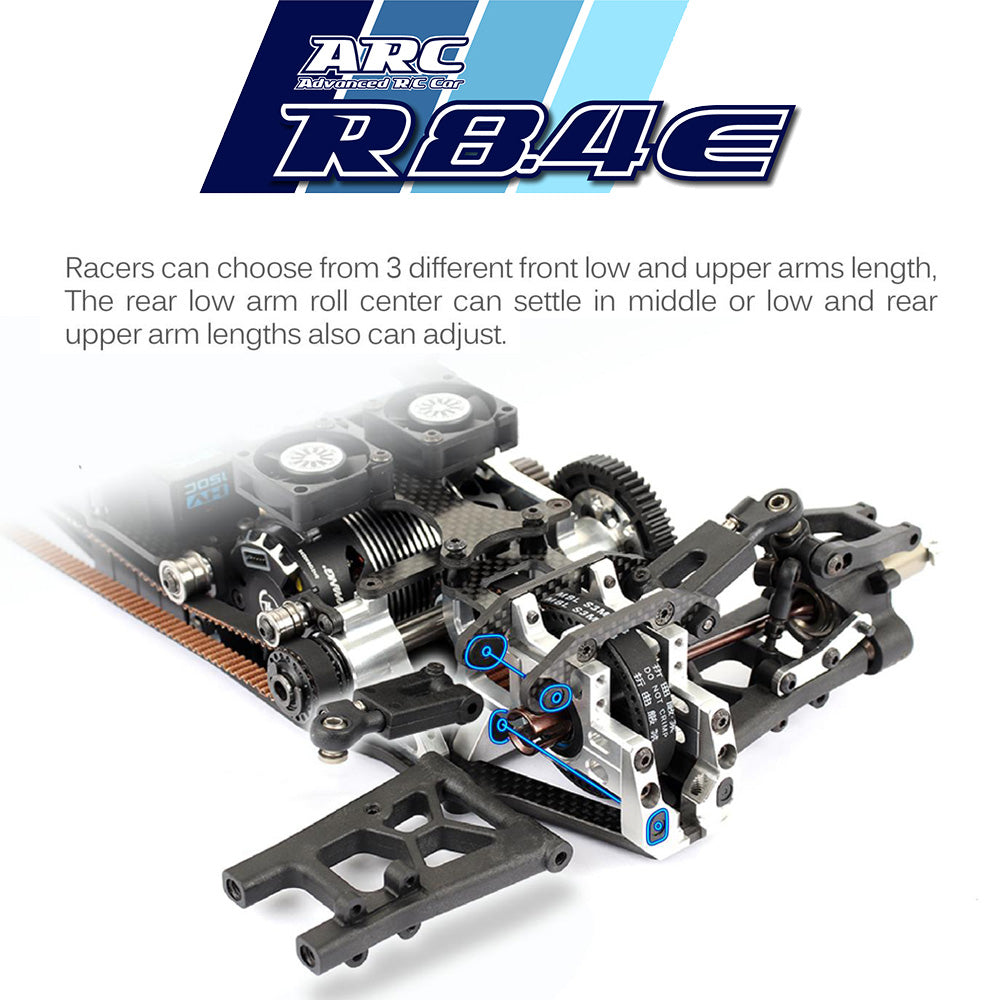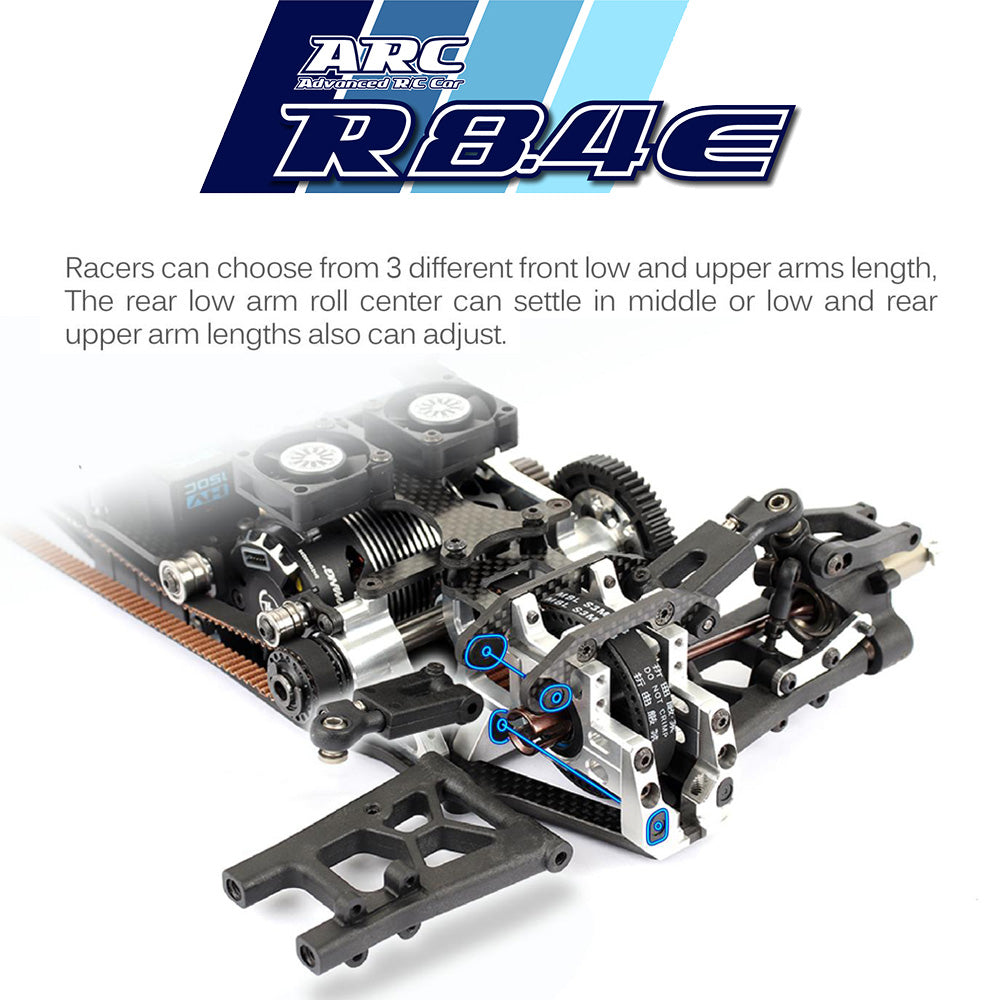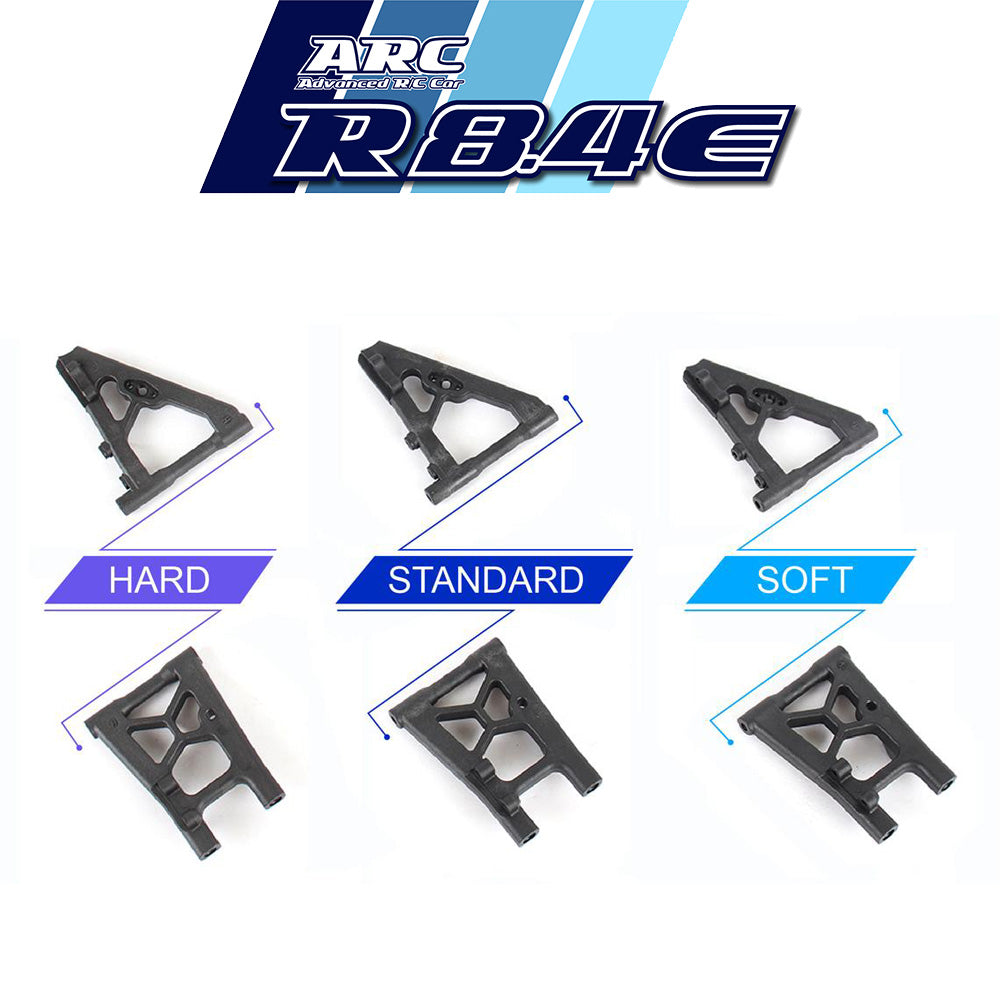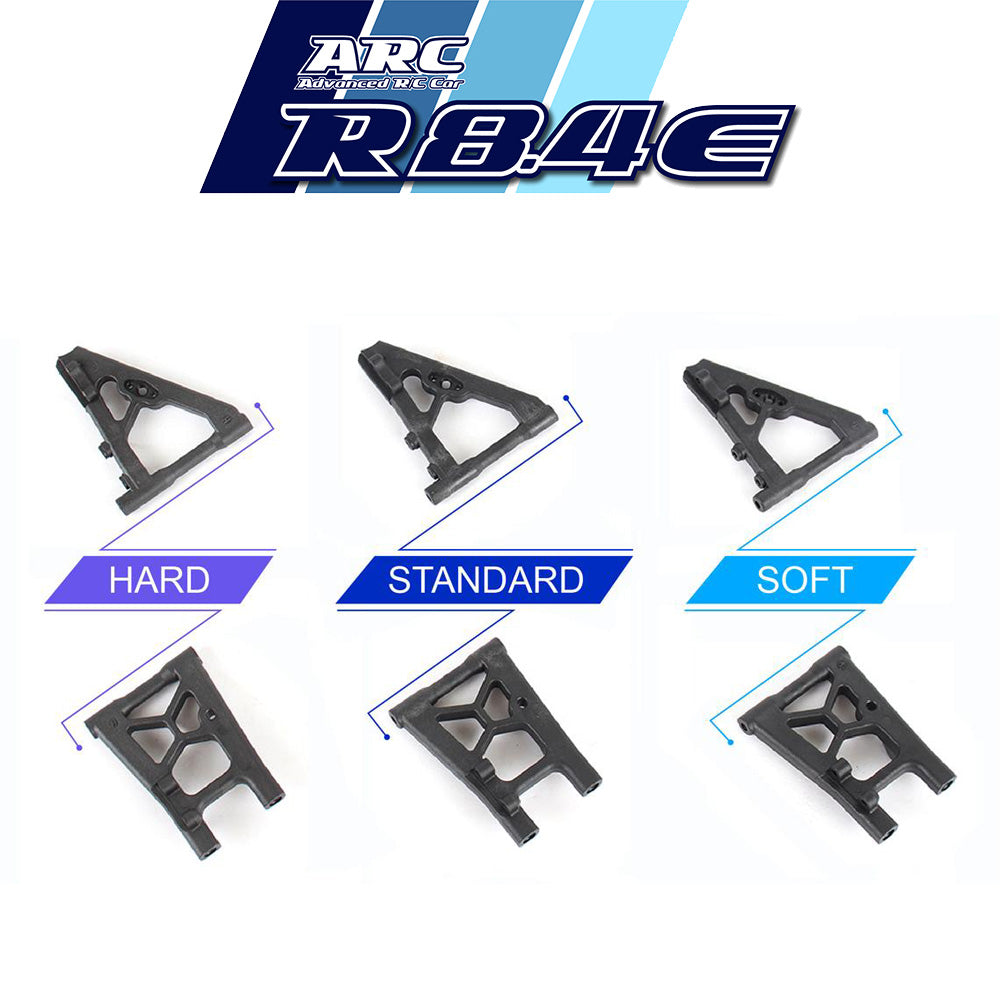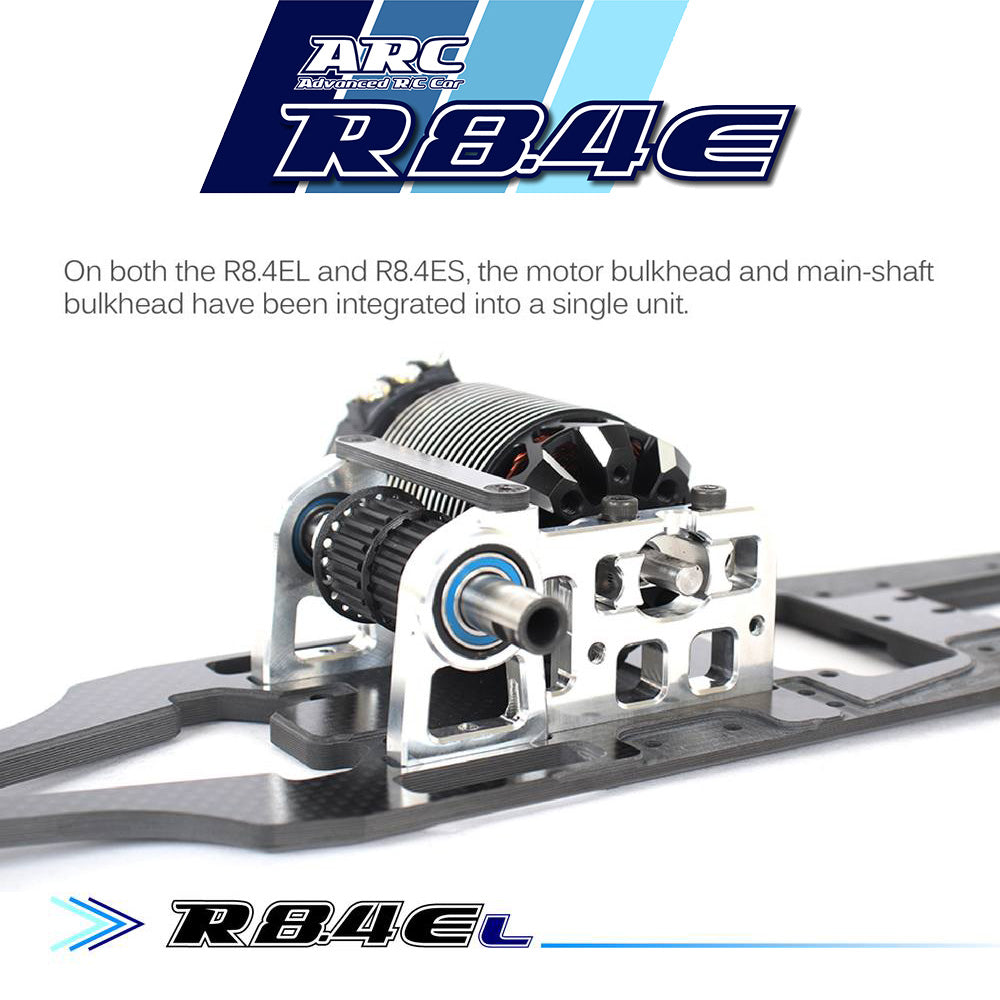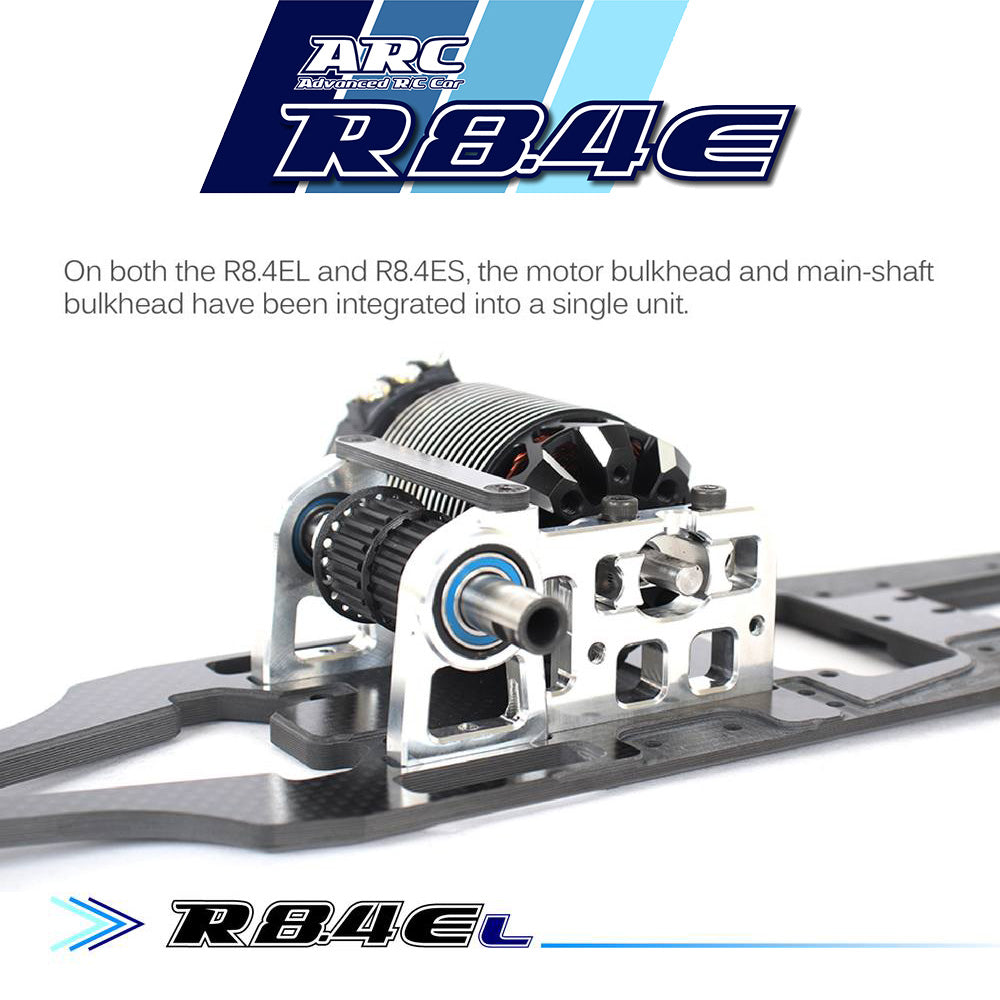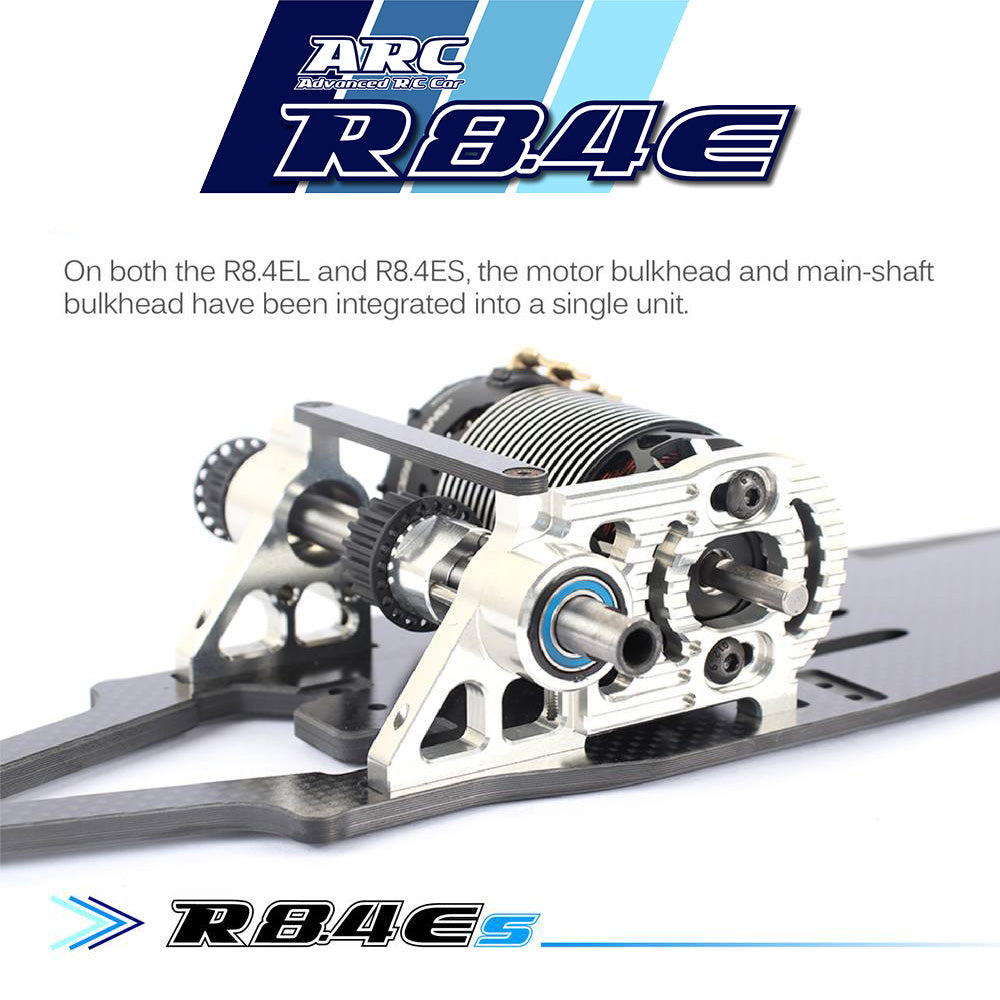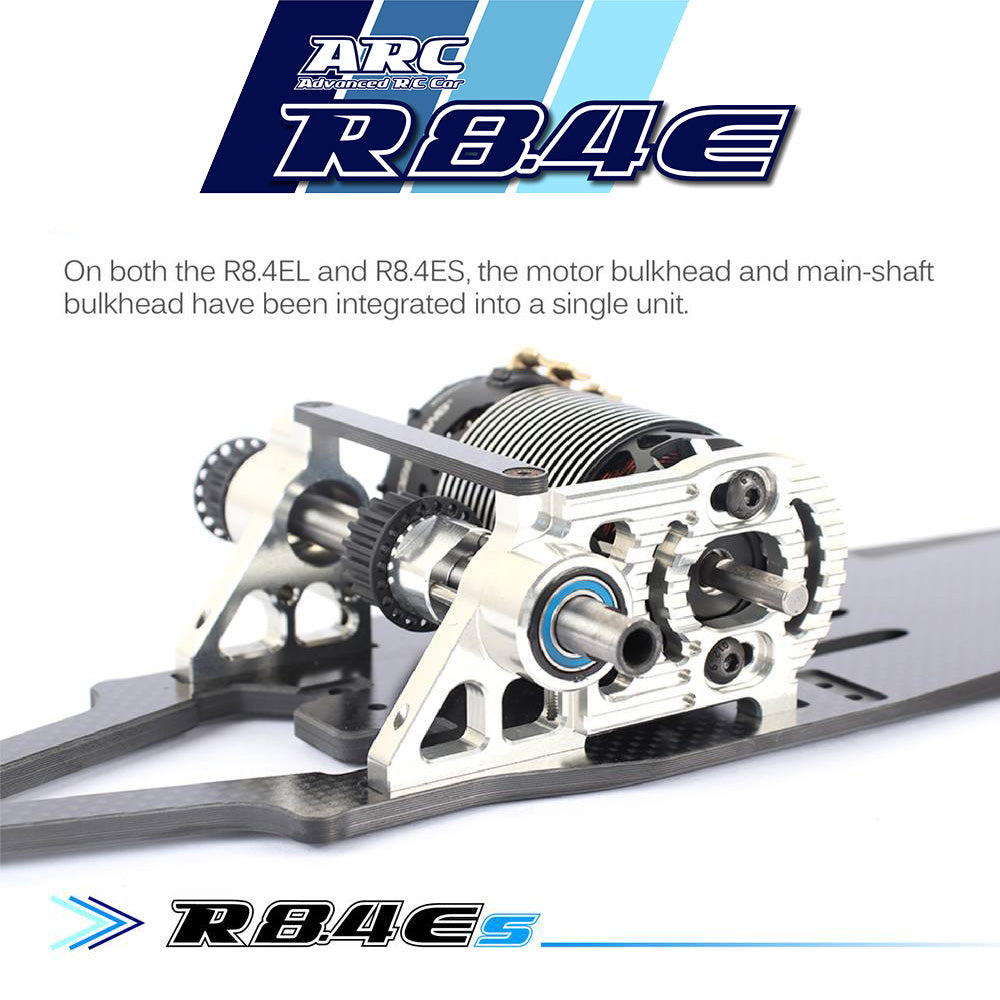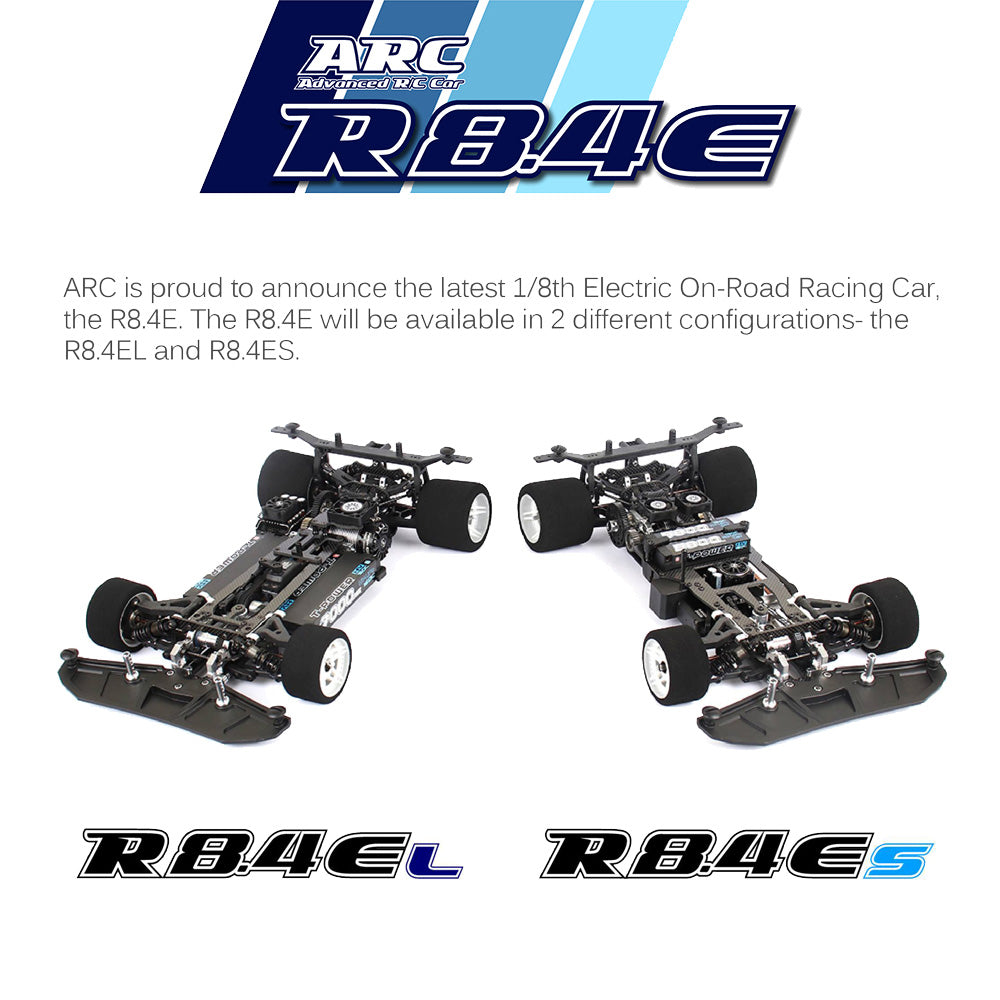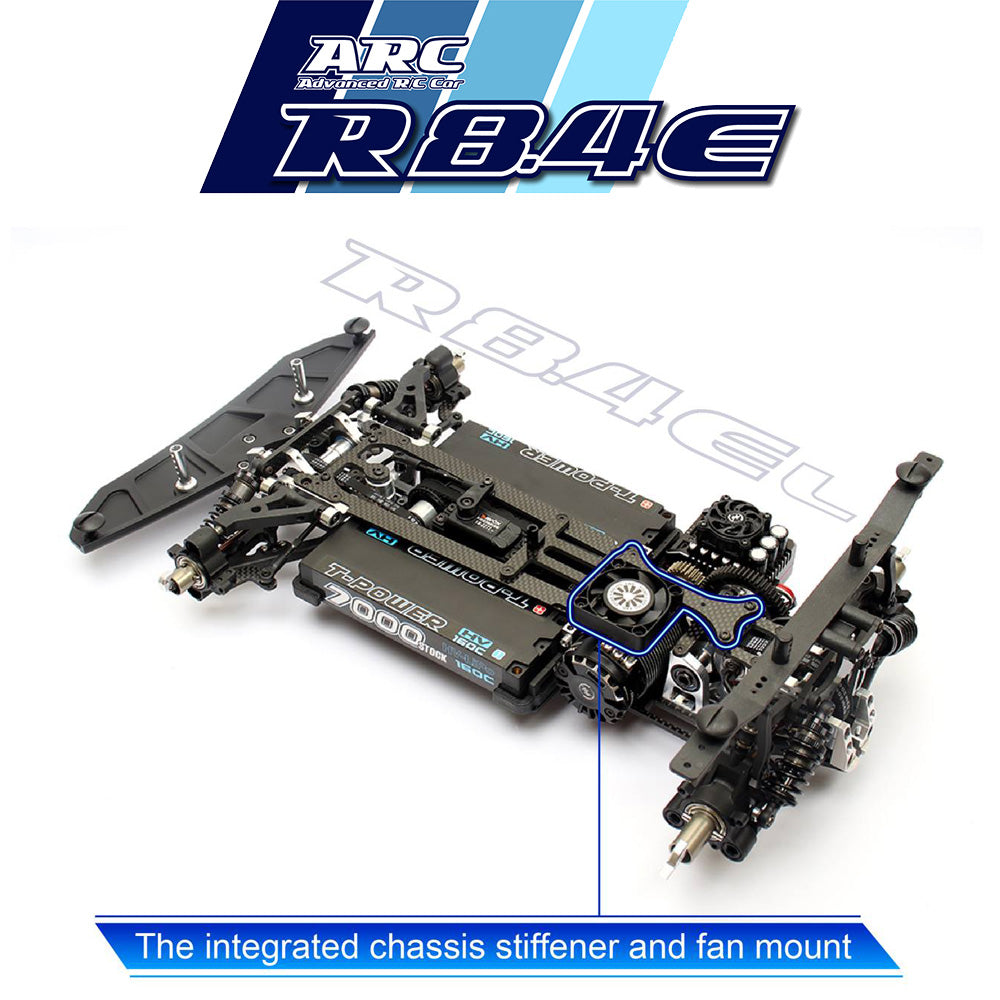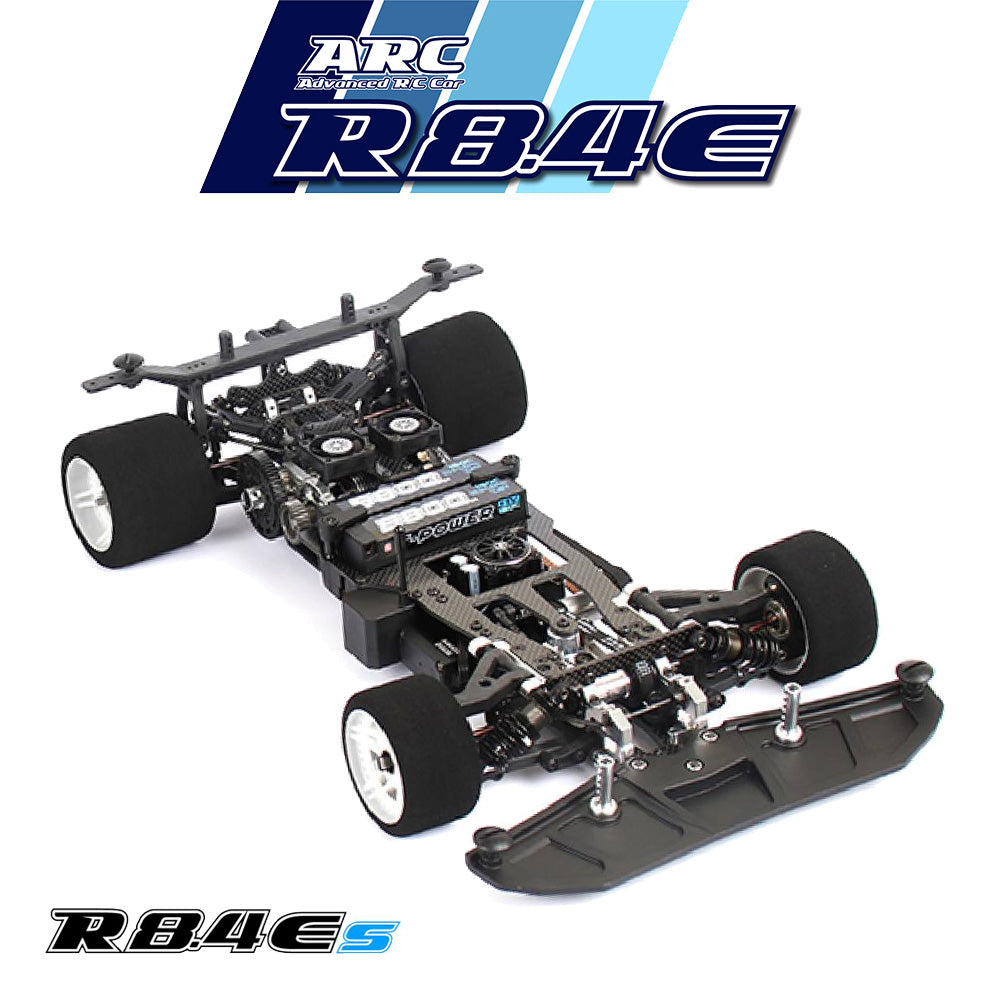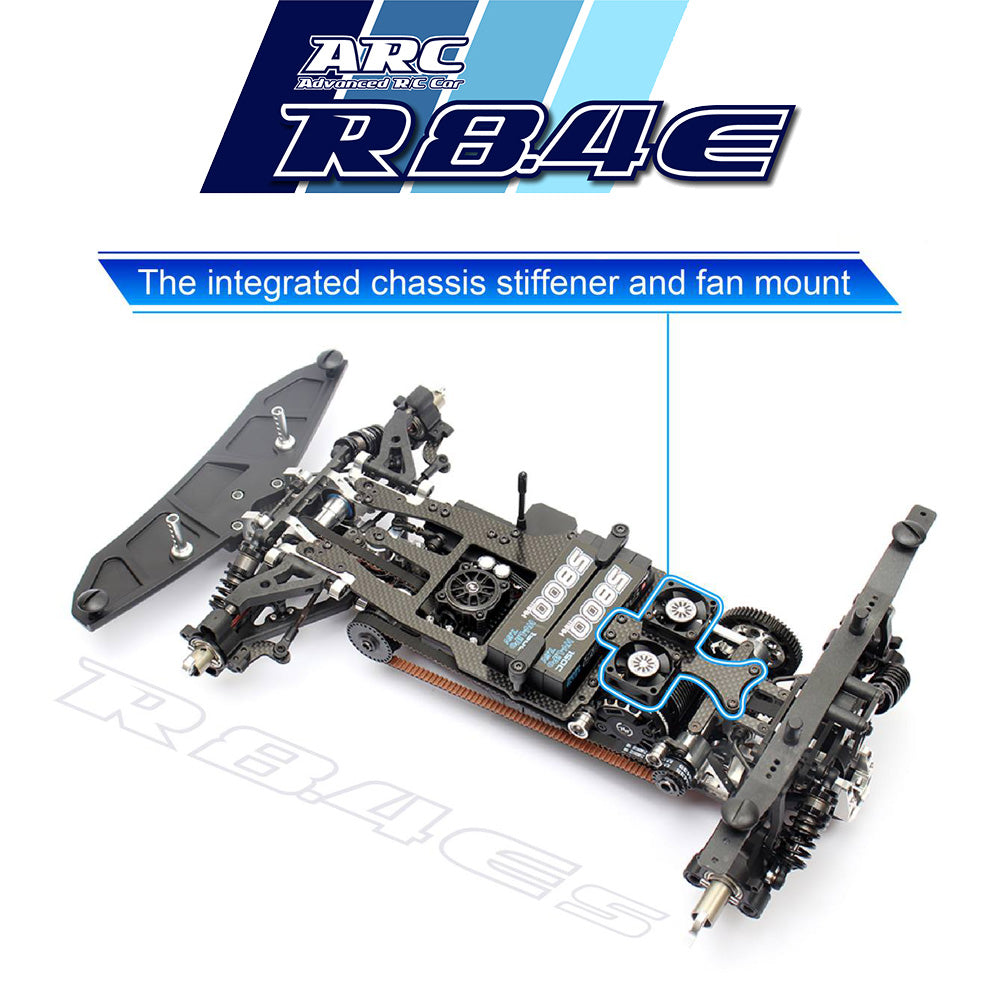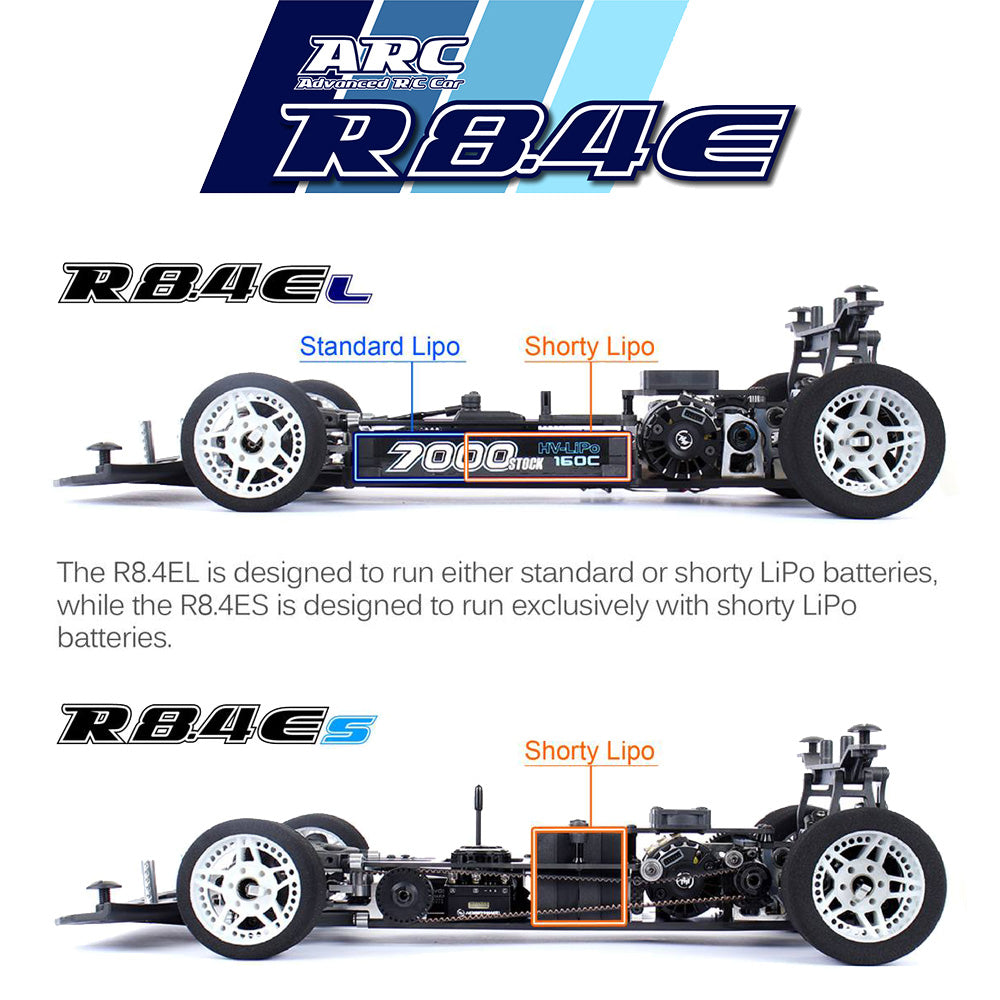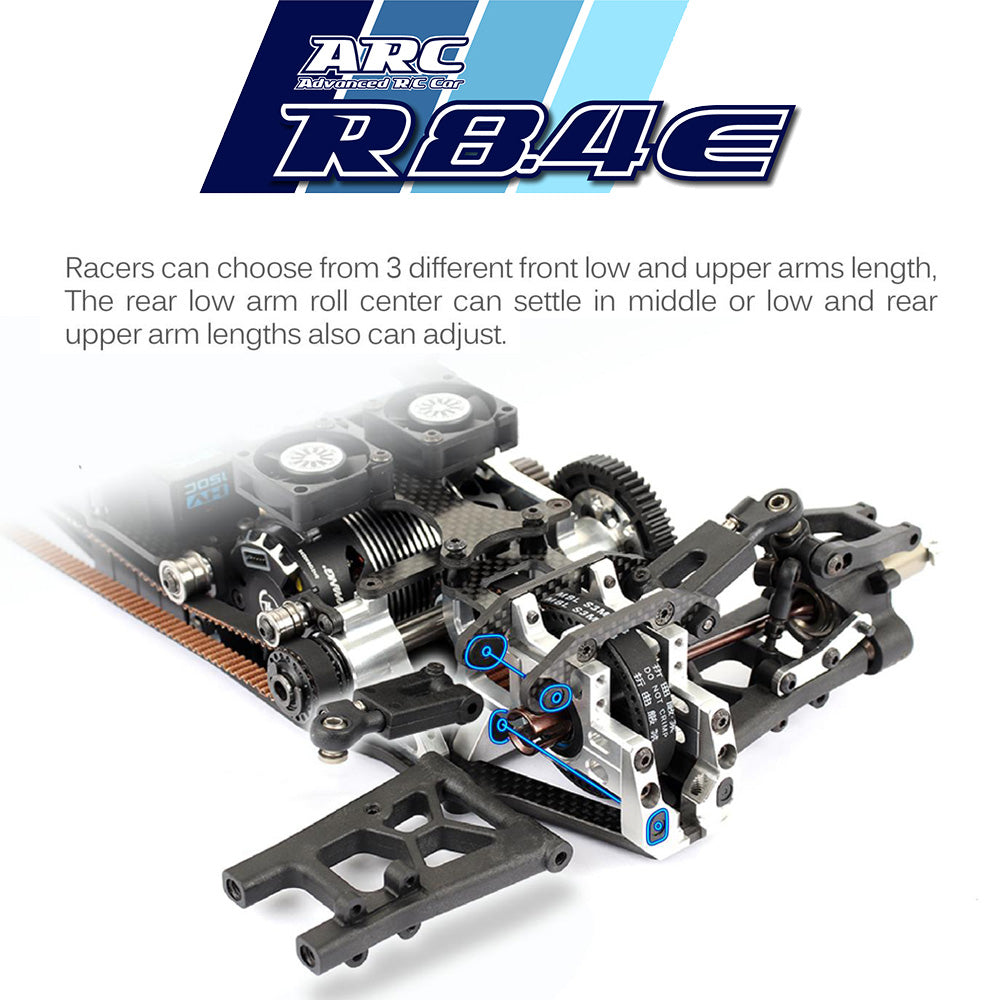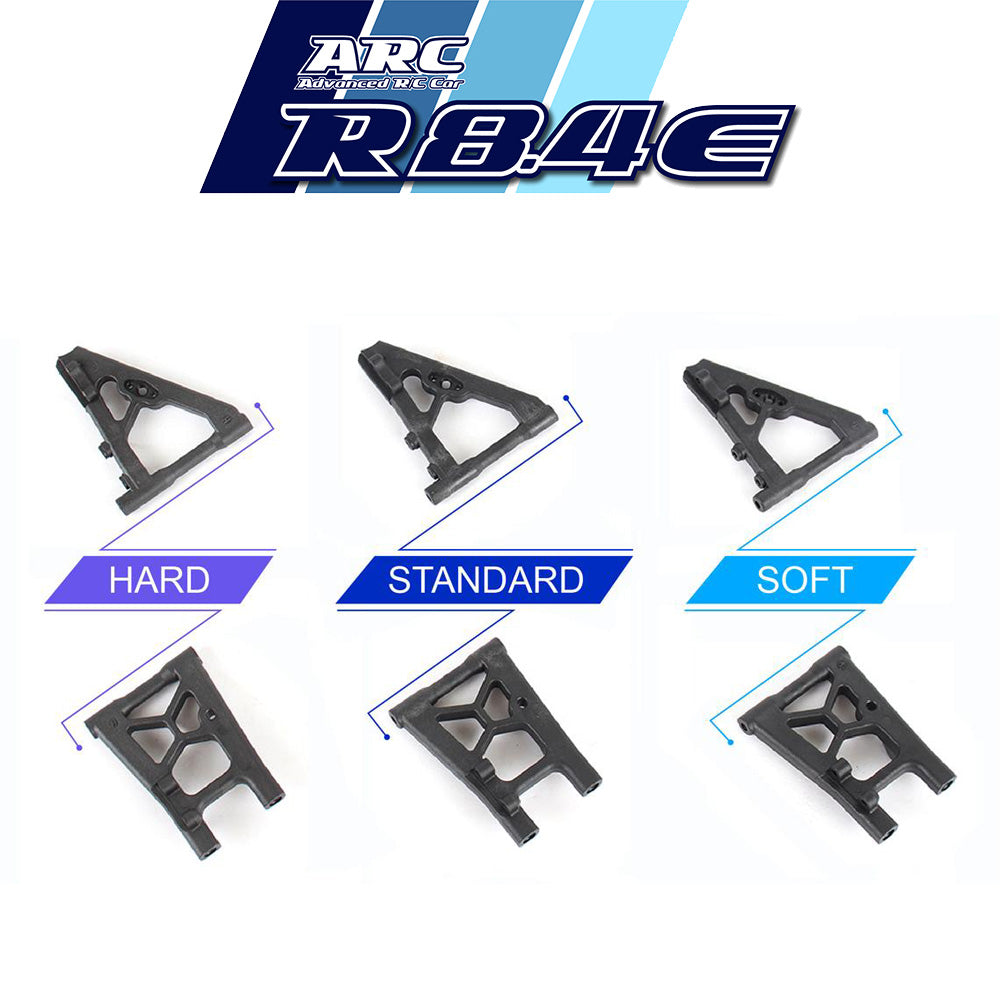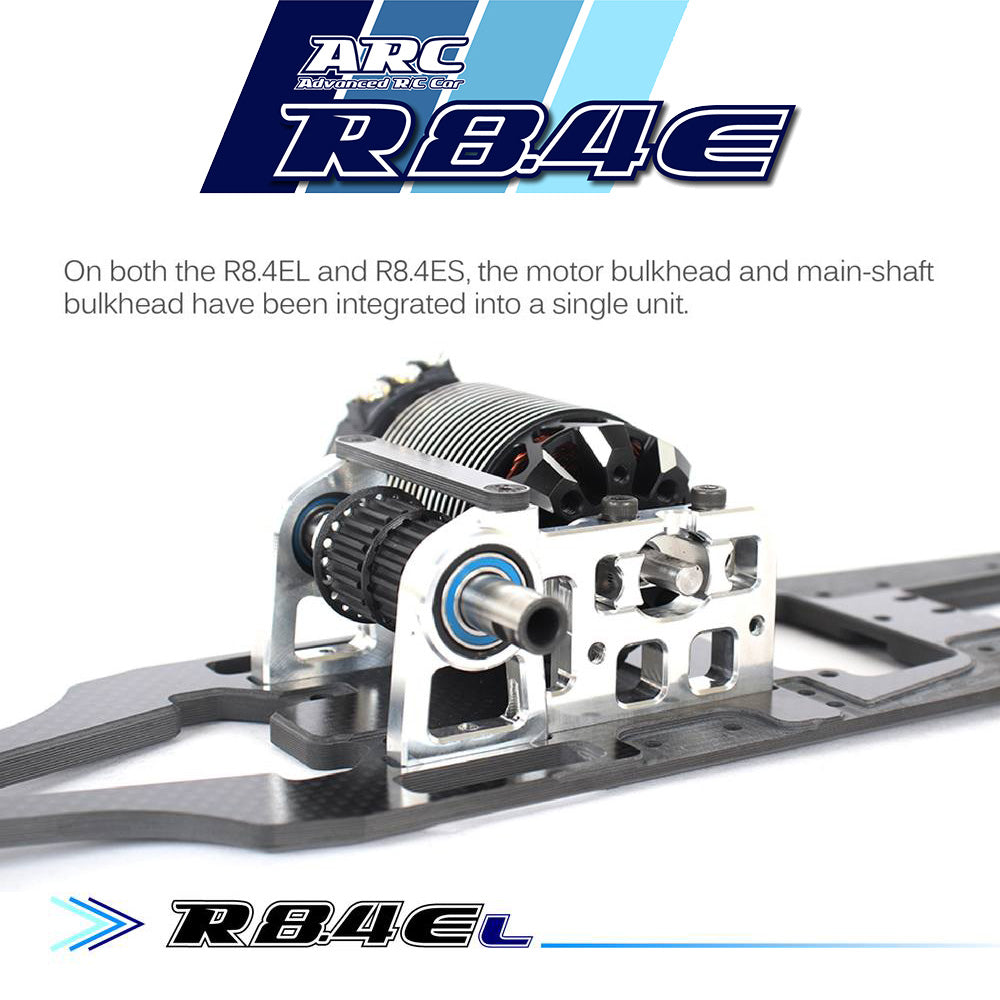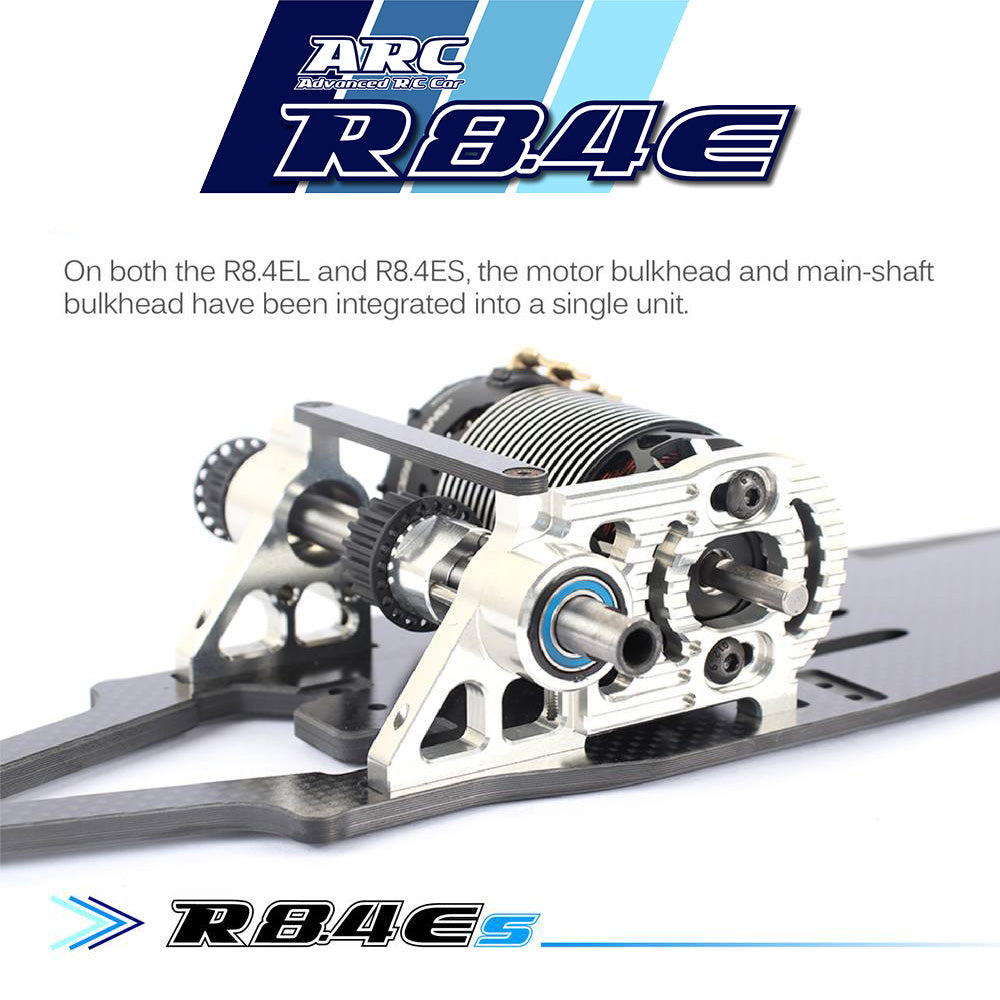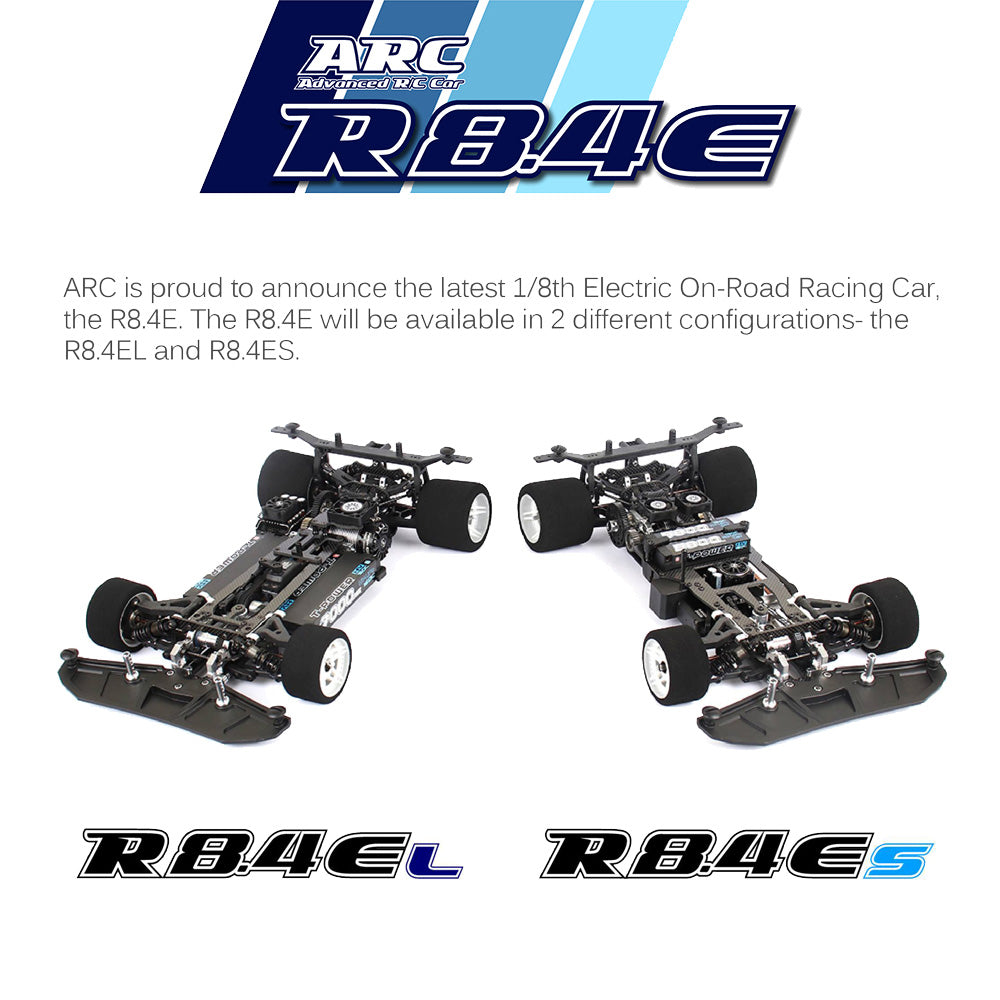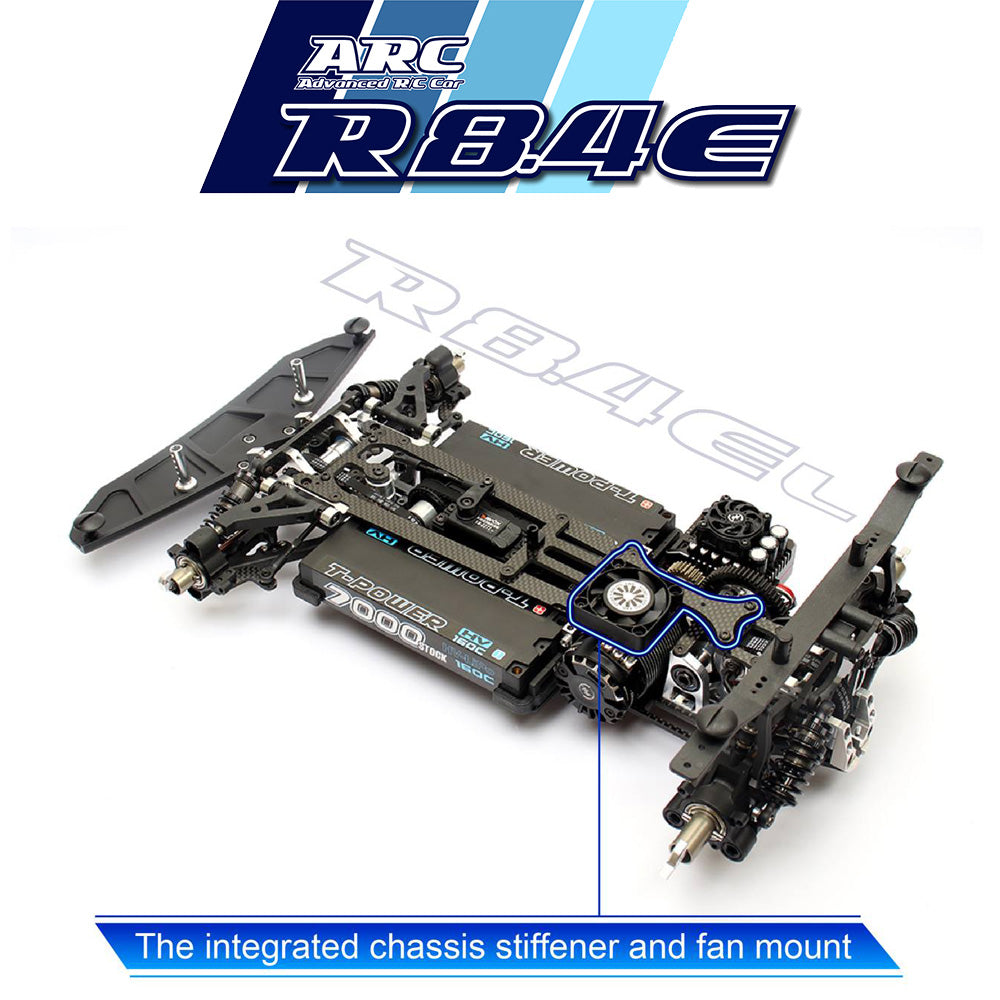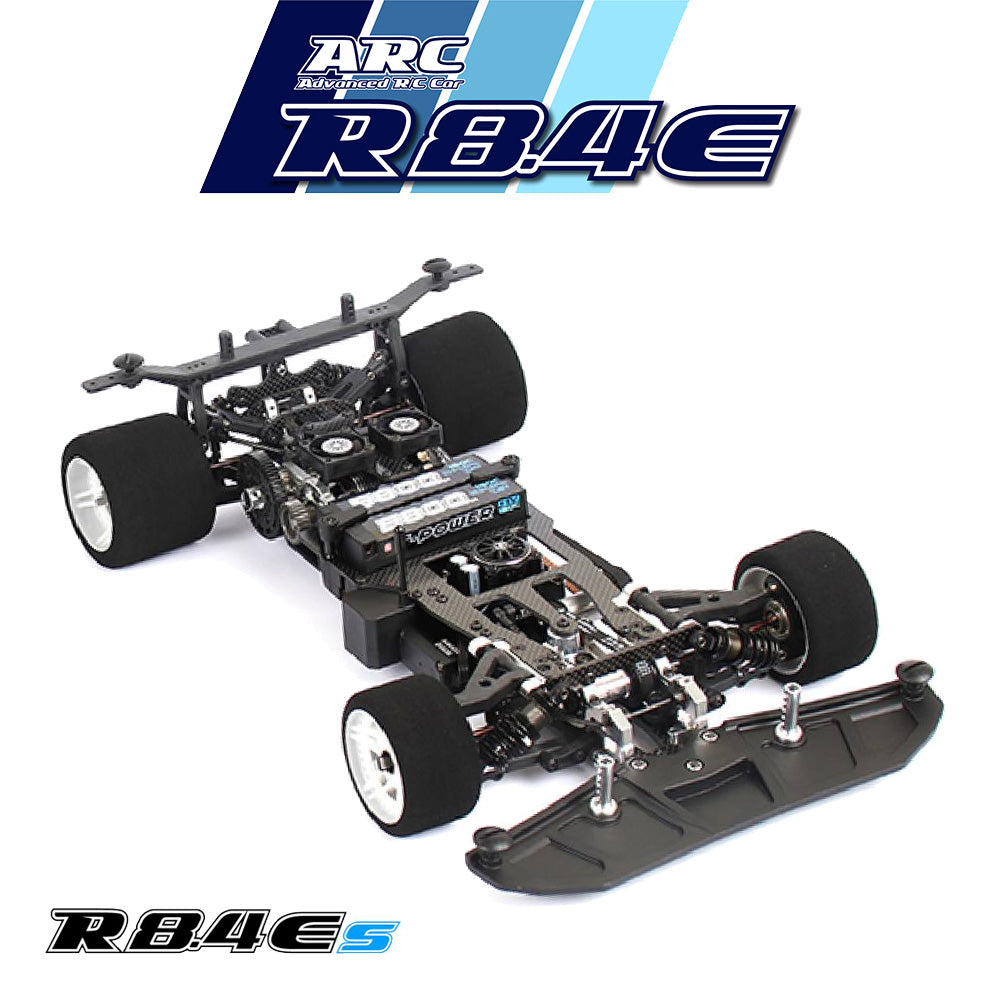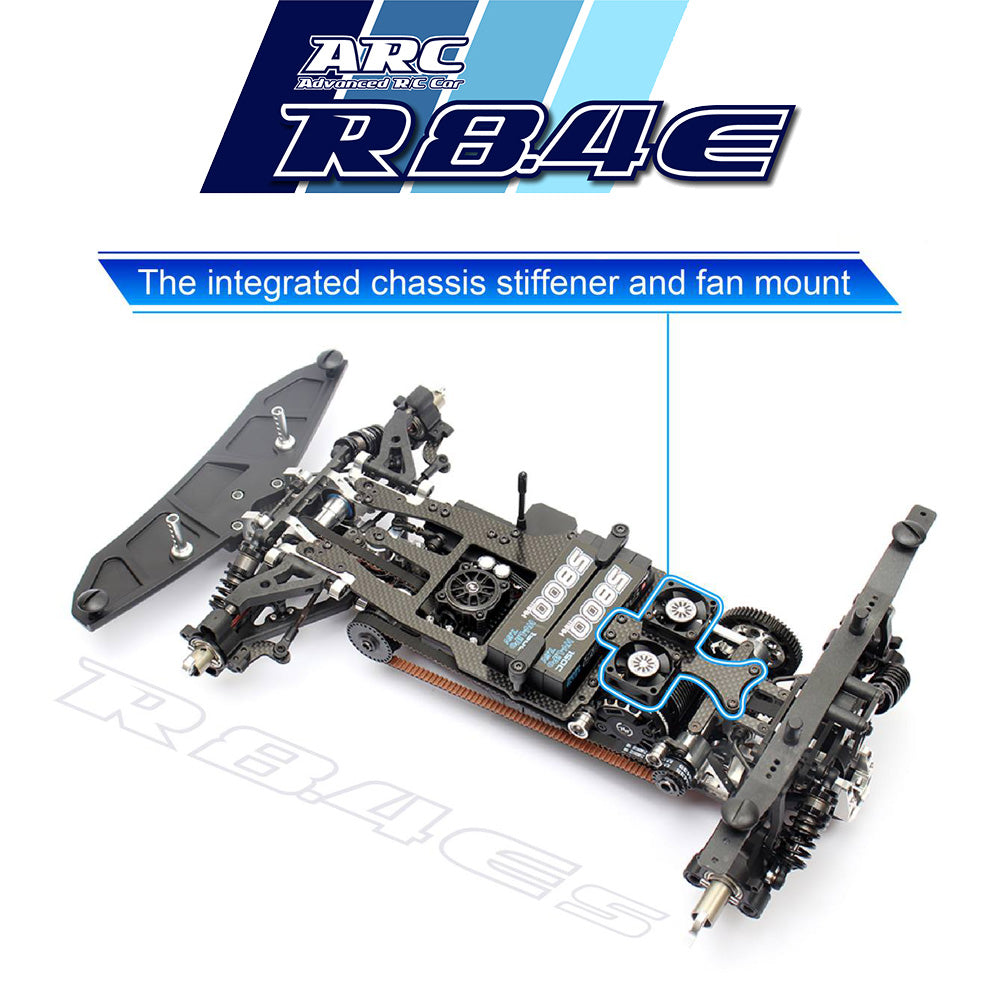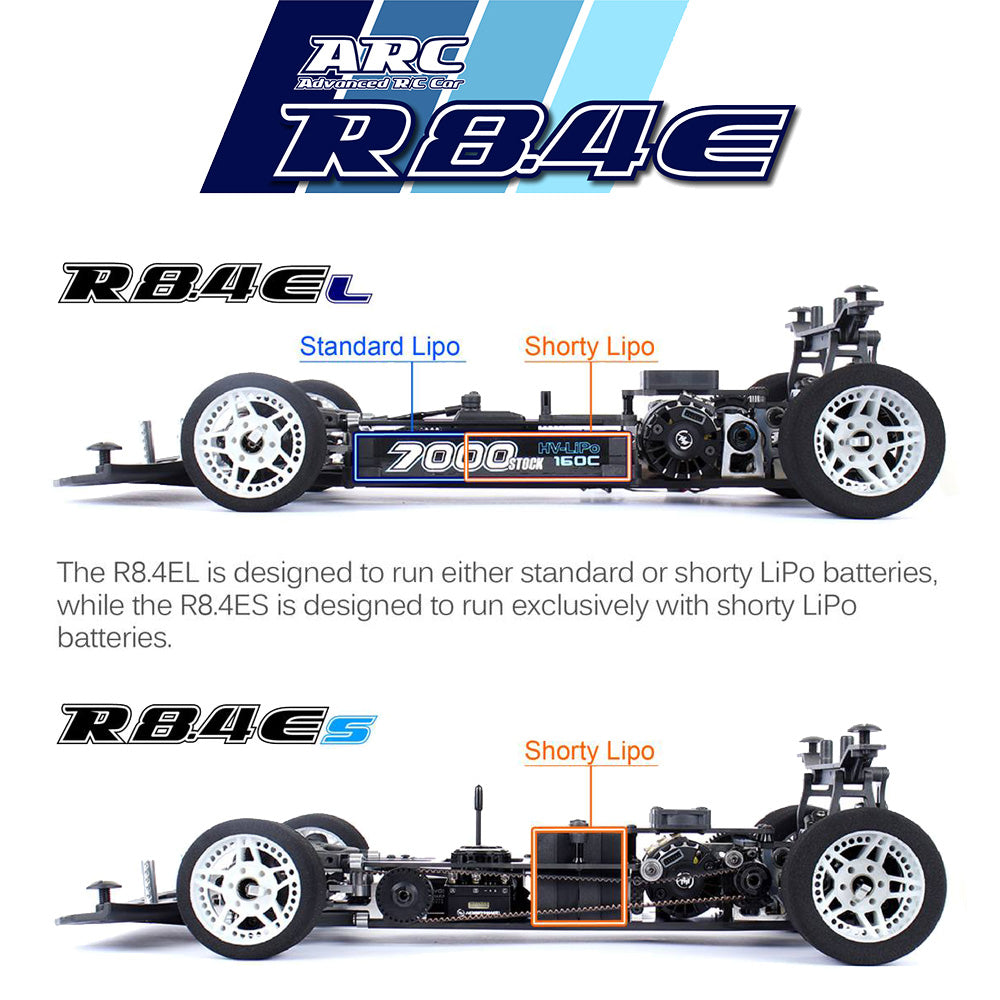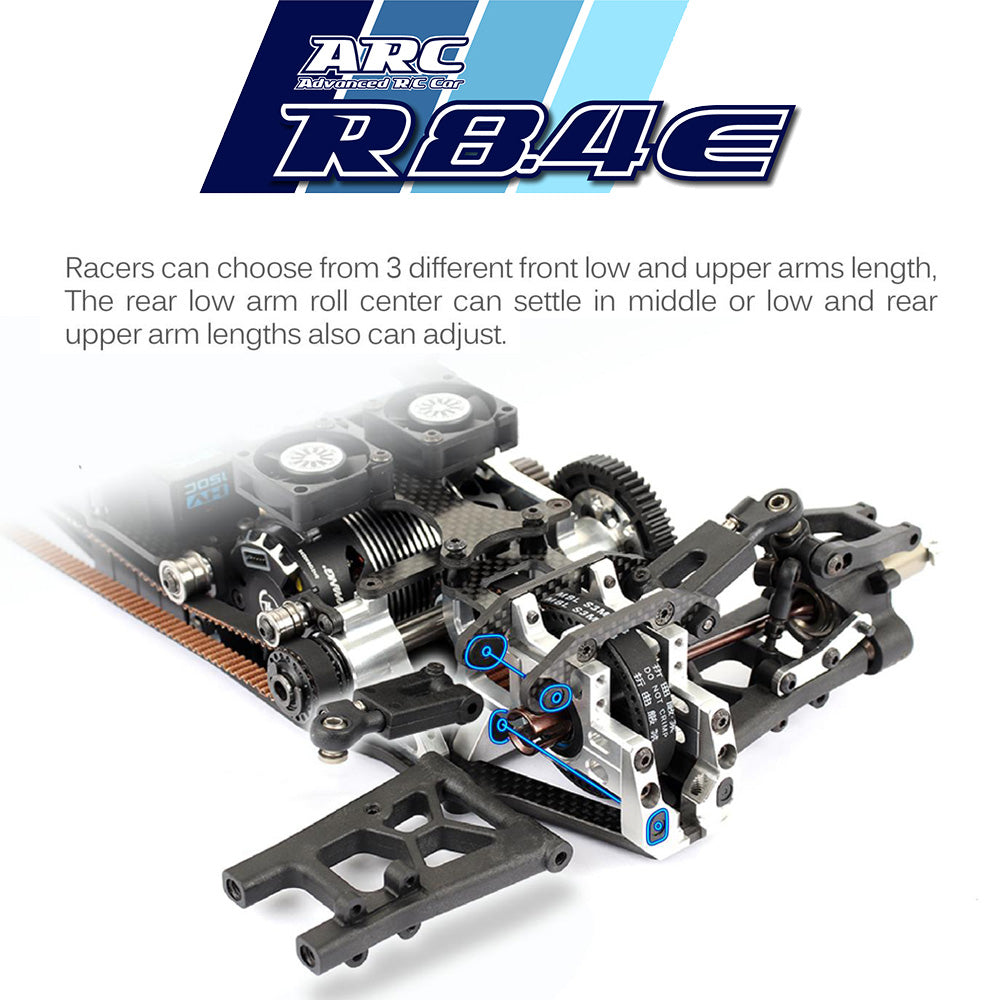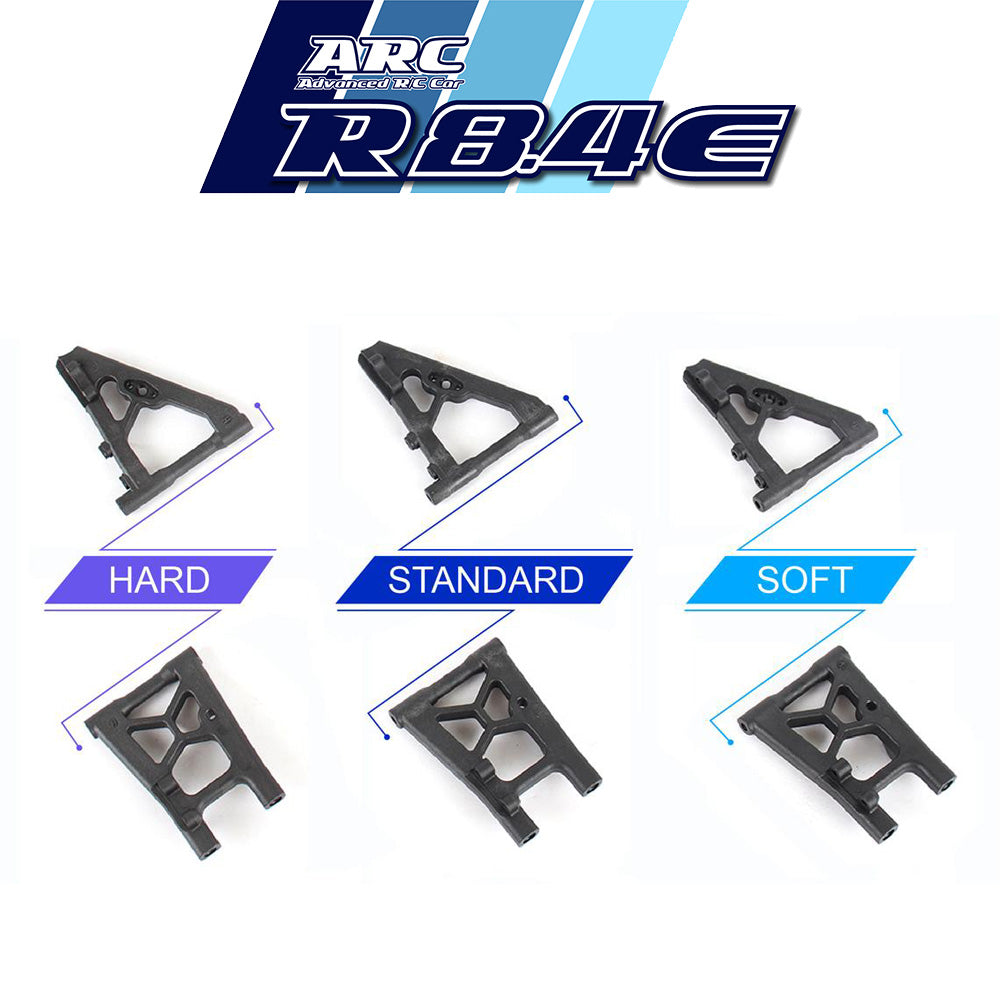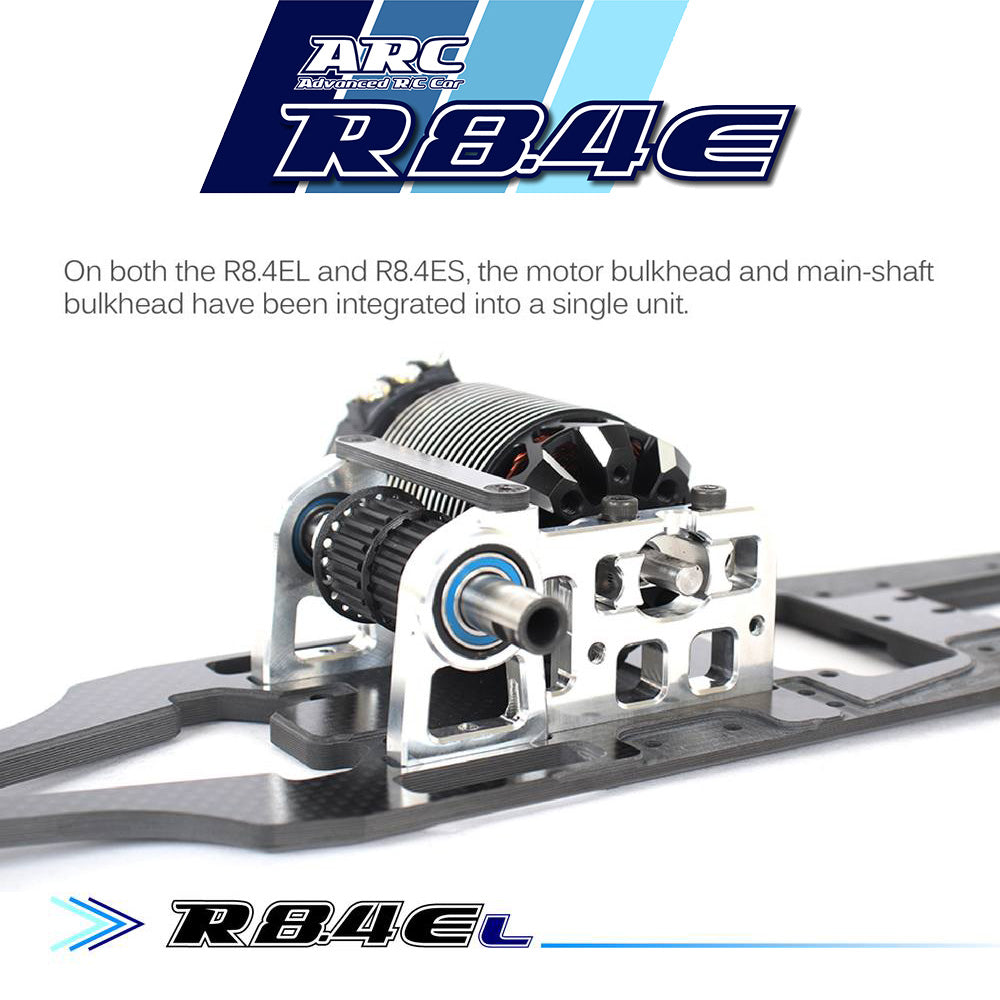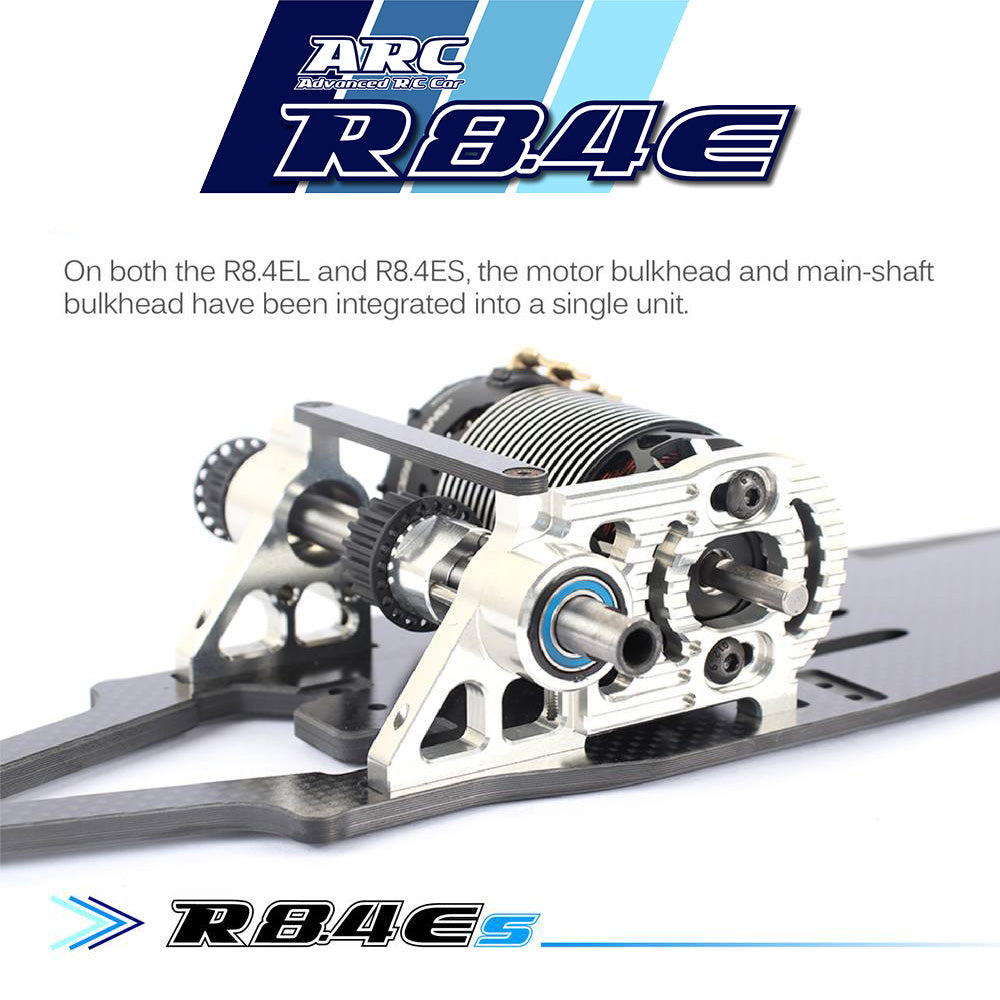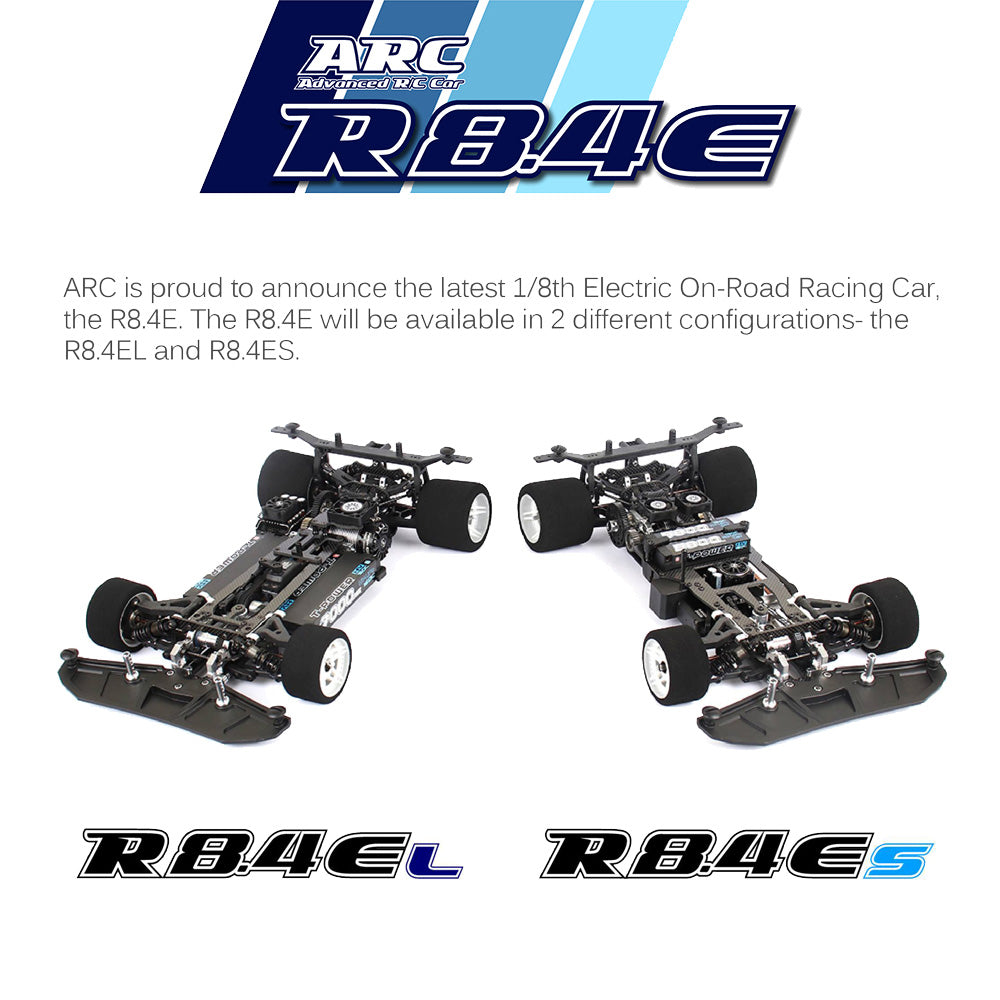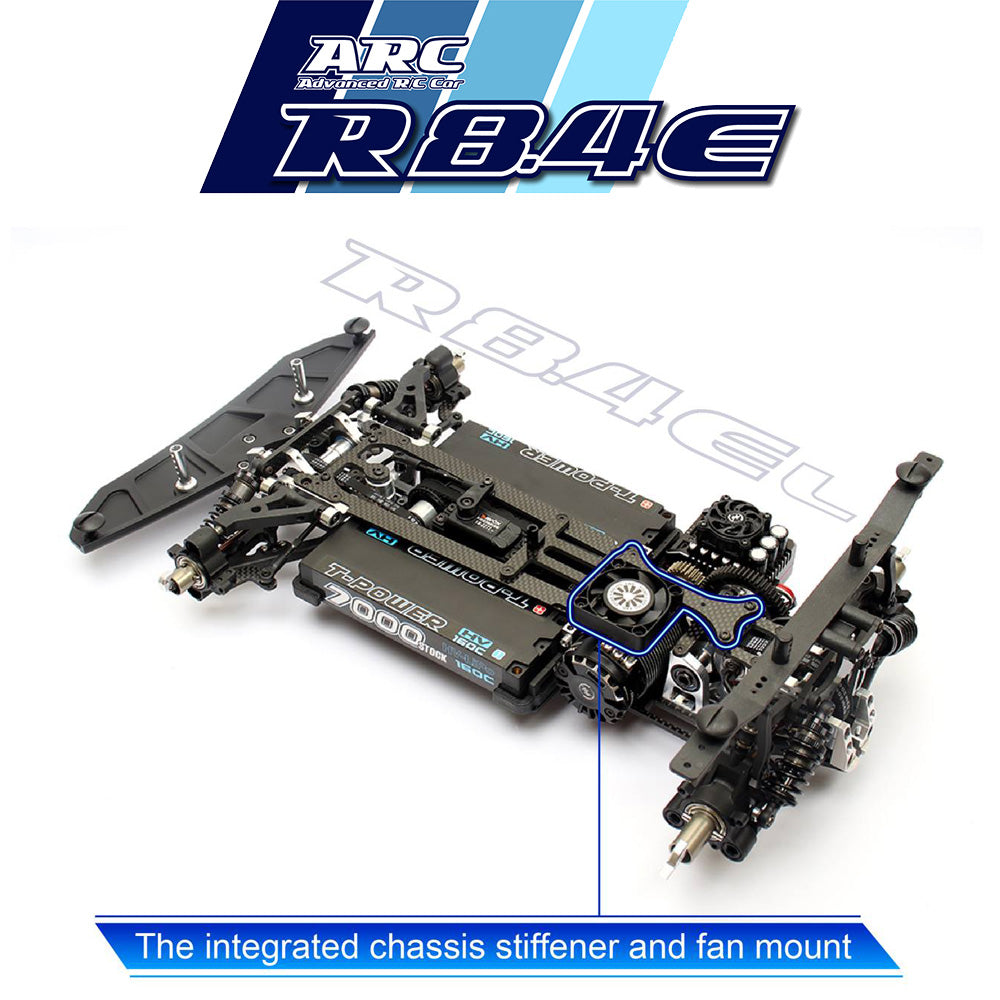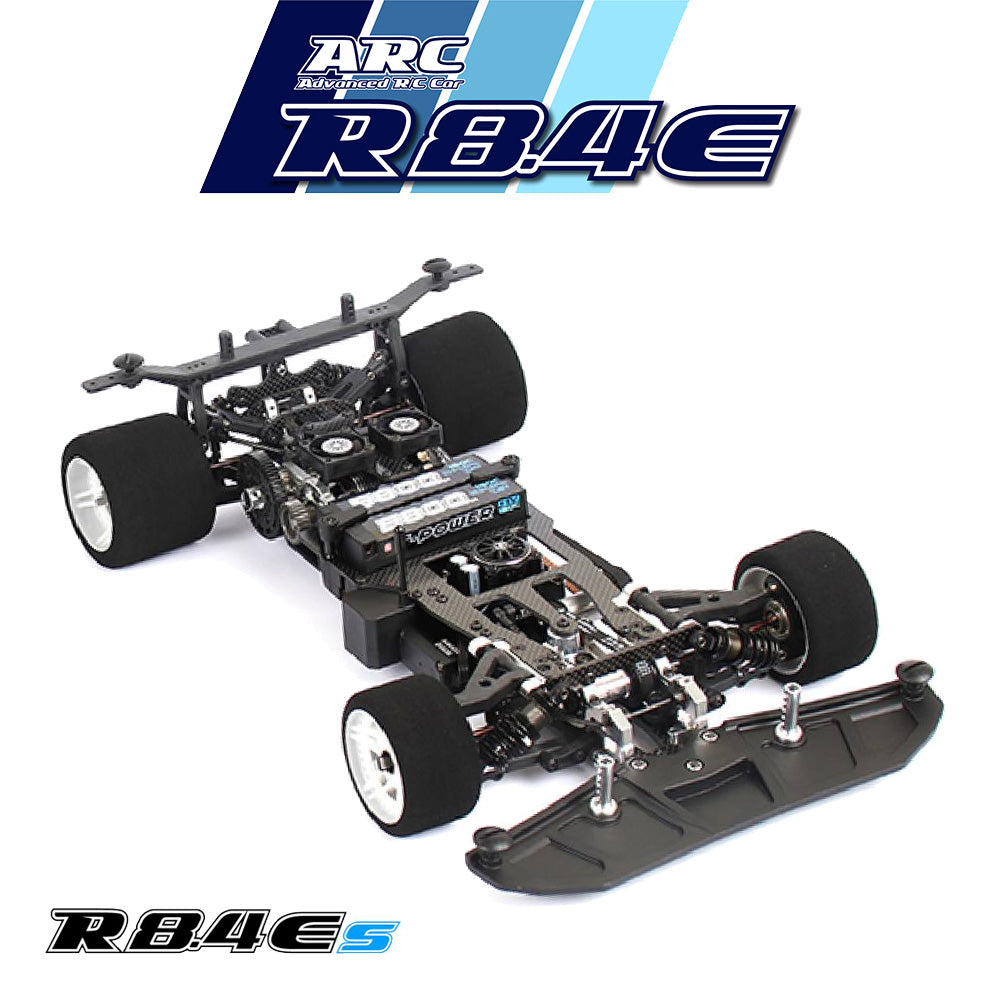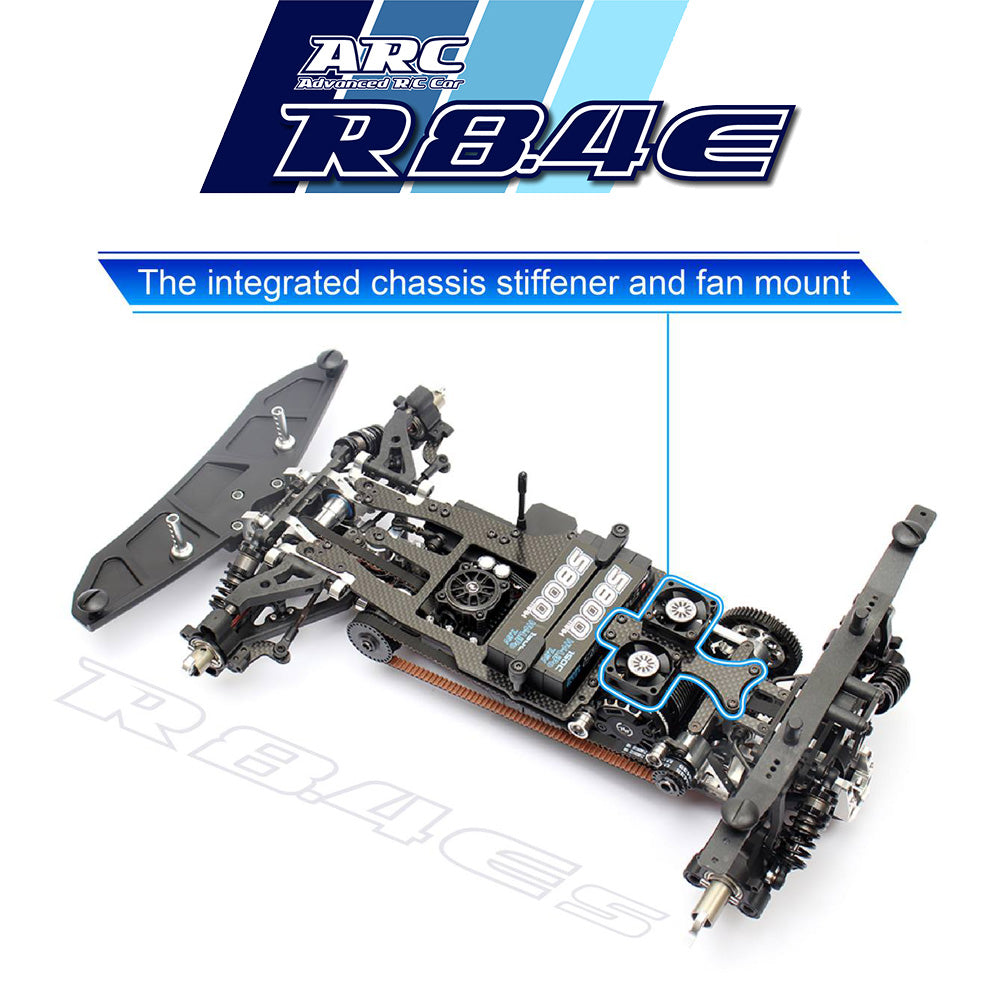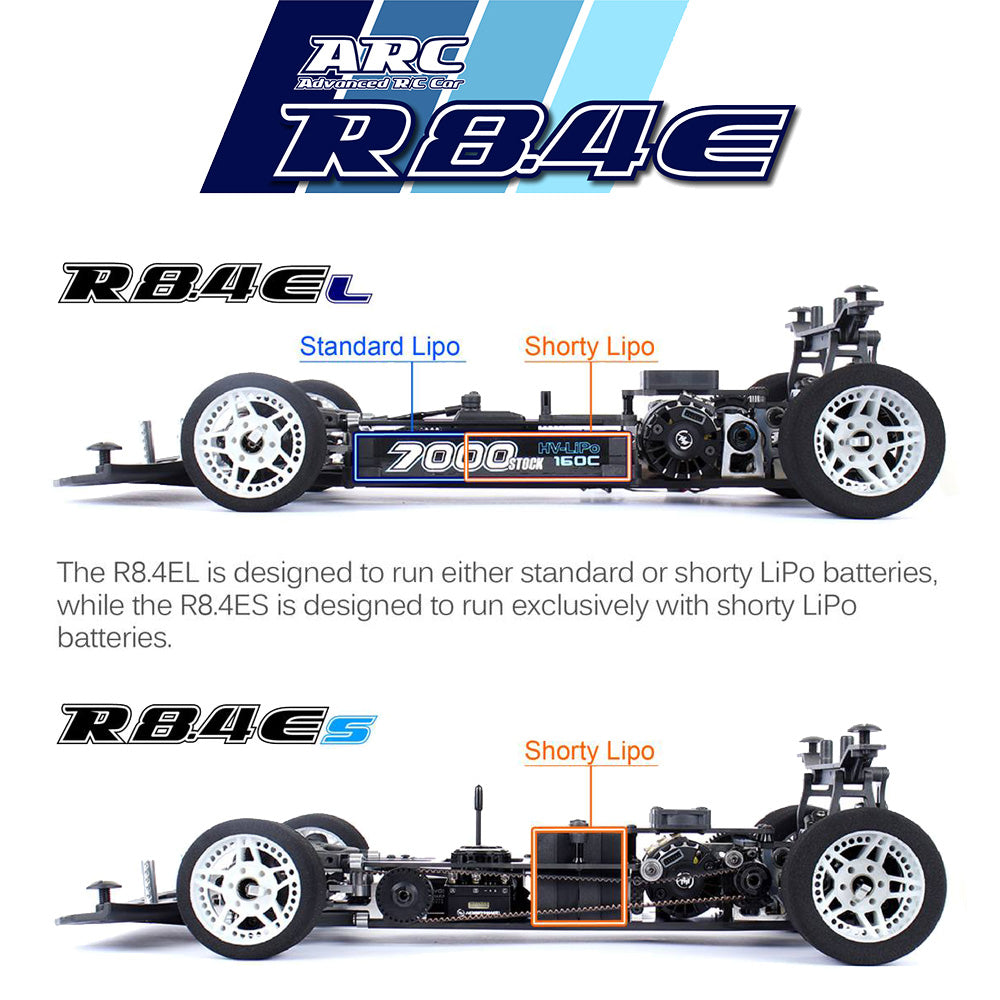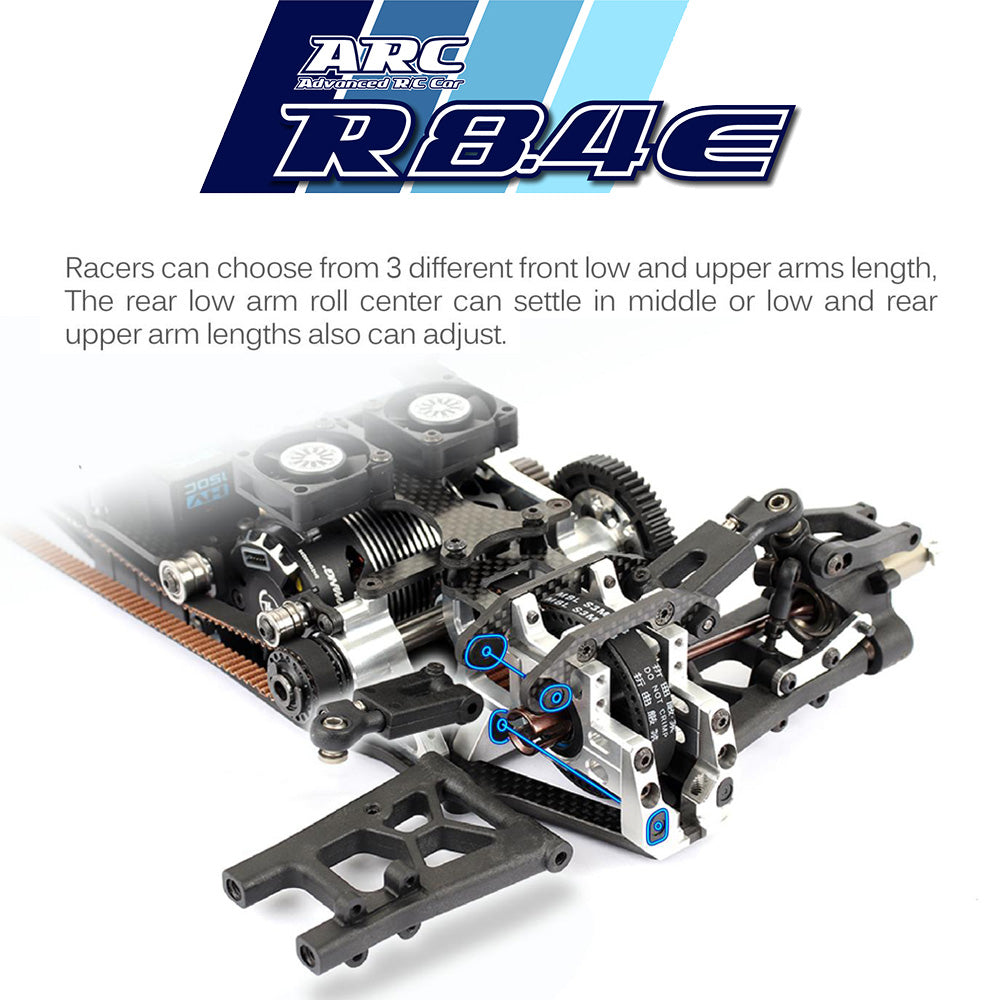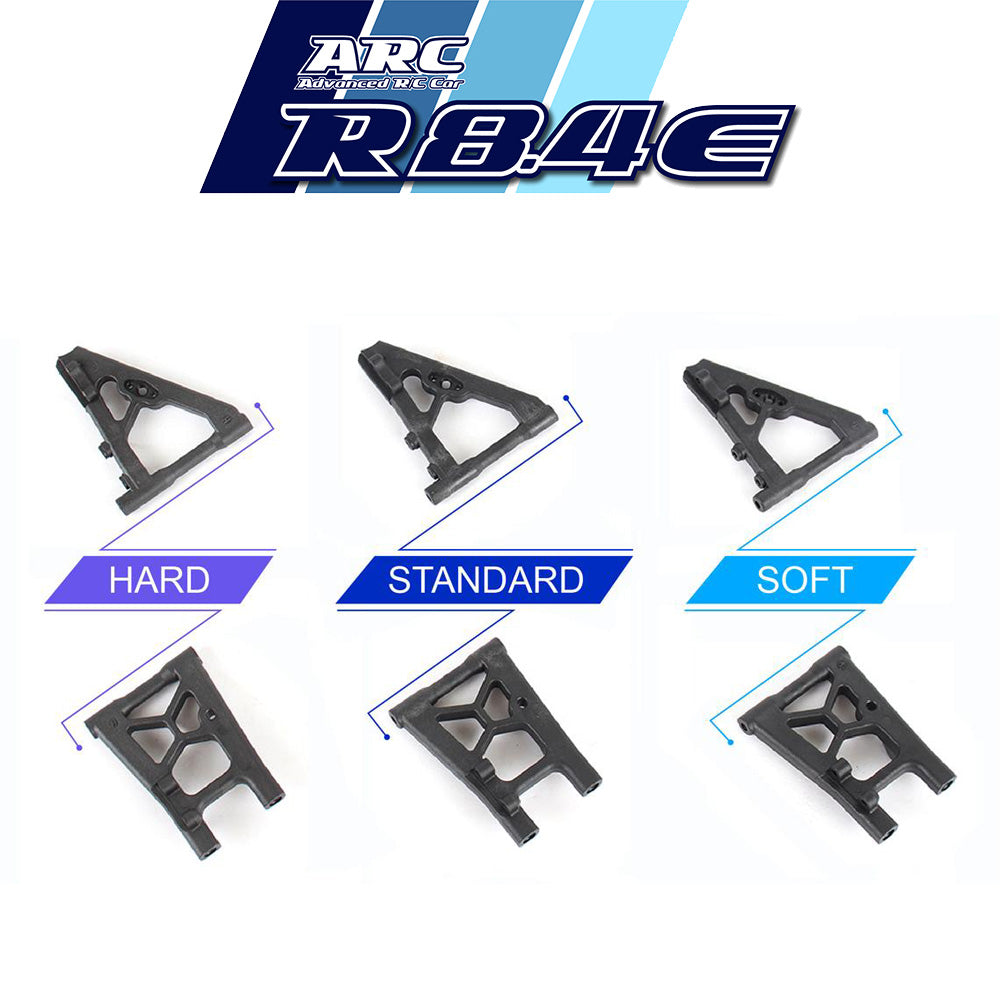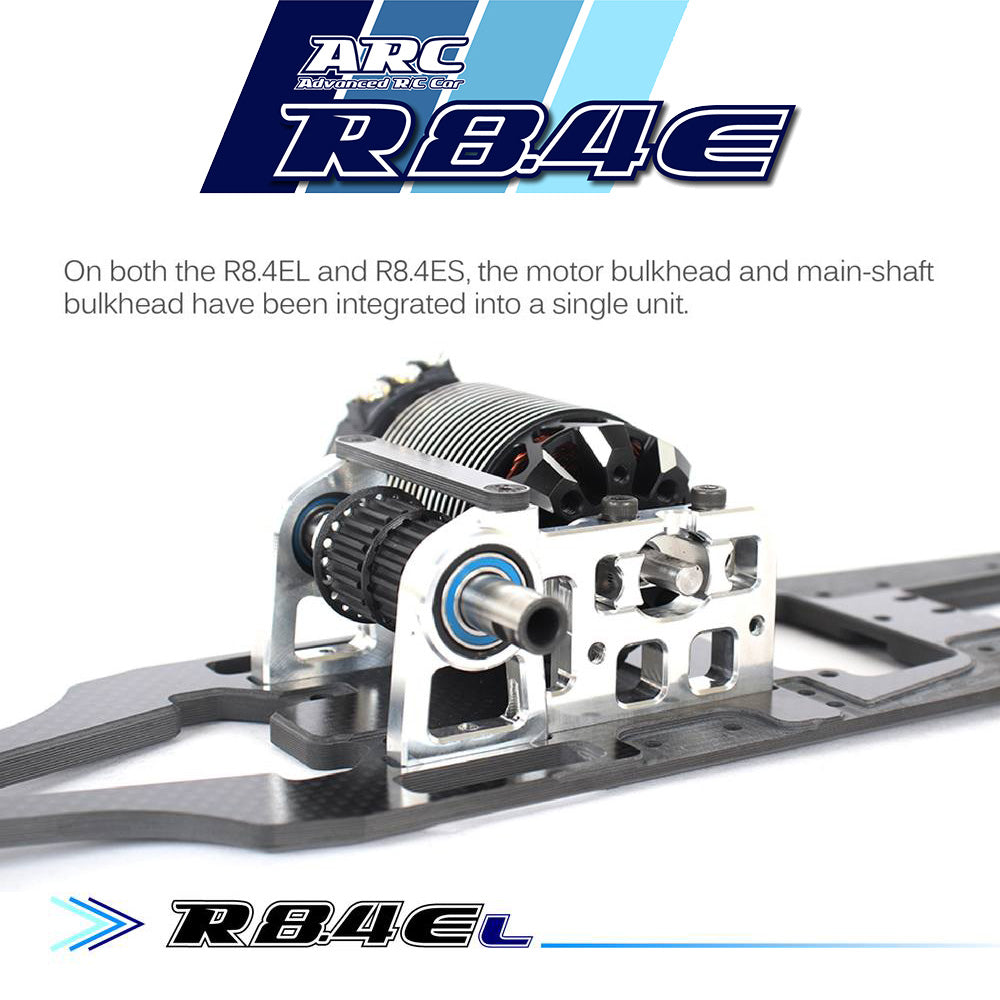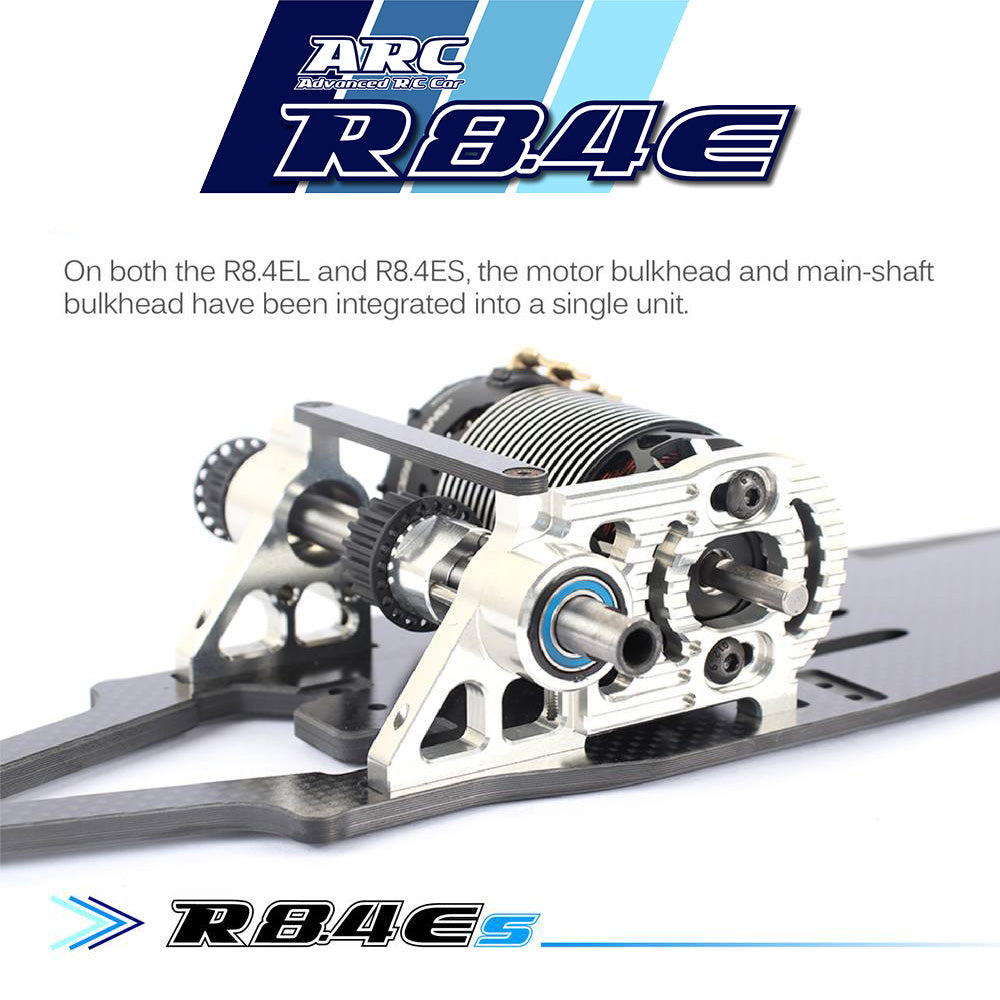 **Pre-order** ARC R8.4E 1/8th Electric Competition Car Kit
Secure the most highly anticpated 1/8th electric onroad car release this year with a pre-order deposit of $399.95!
The full price for the first batch of kits is $1,349.95 - just a little more than some other 1/10th electric touring cars! This means that when your kit arrives, there will be a balance of $950 payable.
The R8.4E will be available in 2 different configurations - the R8.4EL and R8.4ES. While both cars feature specially designed 5mm carbon chassis for electric racing, they differ in their transmission and battery layout.
The R8.4EL is designed to run either standard or shorty LiPo batteries, while the R8.4ES is designed to run exclusively with shorty LiPo batteries.
WEIGHT DISTRIBUTION AND HANDLING
The main difference between R8.4EL and R8.4 ES is the weight distribution and the resulting handling characteristics.
R8.4EL (Standard LiPo): Front 48% / Rear 52%. Approx. weight: 2330g
R8.4EL (Shorty LiPo): Front 46% / Rear 54%. Approx. weight: 2190g
R8.4ES: Front 45% / Rear 55%. Approx. weight: 2170g
R8.4 (Nitro): Front 44% / Rear 56%. Approx. weight: 2280g
While the shorty equipped R8.4EL can have almost the same weight distribution as R8.4ES, the R8.4ES places its motor and batteries closer to the center line of the car to deliver similar handling characteristics to the R8.4 Nitro.

IMPROVED ADJUSTABILITY
For added tuneability, the R8.4E features adjustable front and rear suspension arm lengths and roll center via changing the pivot pin inserts.
Racers can choose from 3 different front lower and upper arm lengths. While at the rear lower arm roll center can set at middle or low, and rear upper arm lengths can also be adjusted. This allows racers to choose the best geometry according to track conditions.

NEW ARMS
The R8.4E suspension arms feature a brand new design and materials. The new arms are designed for lower weight and improved flexibility.
There are 3 different arm hardnesses – the hard compound marked with "H" and the soft compound marked with "S", while the standard arms are unmarked and work well in most track conditions.
The hard arms will provide more consistent handling in all conditions and is ideal in warmer conditions, while the soft arms work especially well in cold and low grip tracks.
NEW MOTOR BULKHEAD
On both the R8.4EL and R8.4ES, the motor bulkhead and main-shaft bulkhead have been integrated into a single unit. The new bulkhead design reduces vibration between the pinion and spur gears, resulting in improved drivetrain smoothness, efficiency and improved durability to the pinion and spur gears.

TRANSMISSION
While both cars feature 3-belt transmission systems, the R8.4EL places all 3 belts along the centerline. Meanwhile the R8.4ES features a similar belt layout to the R8.4 nitro car, with the side belt moving to the left side to allow the batteries to be placed in the center.
ADJUSTABLE UPRIGHTS
The front and rear uprights on the R8.4E are designed with eccentric inserts. This allows the axle height and direction to be changed for fine tuning the wheelbase and roll center. Both uprights can use big (12x21mm) or small (12x18mm) ball bearings with insert.

WHEEL DISK
Optional carbon fiber wheel disks are available for both front and rear uprights. The wheel disks will reduce turbulence inside the rims and improving stability especially in high-speed corners.

ALL NEW BIG BORE SHOCKS
With the R8.4E, ARC introduces new 13mm big bore shocks to its 1/8th platform. 13mm bore shocks have been successfully utilized in our 1/10th electric cars for a number of years. With its larger 13mm bore, they hold a larger volume of silicon oil which improves consistency and reduces maintenance.
The shock heights have also been lowered and positioned further outboard, delivering significantly improved steering response and corner speed to the R8.4E.

ALL NEW BIG BORE SPRINGS
A new big bore spring set features 20mm front springs with 5 different hardness from C7.6 to C9.9, and 25mm rear springs with 4 different hardness from C6.5 to C7.7. All springs are finished in a black coating with colored markings for easy identification.