Premium radio-controlled racing gear shipped worldwide!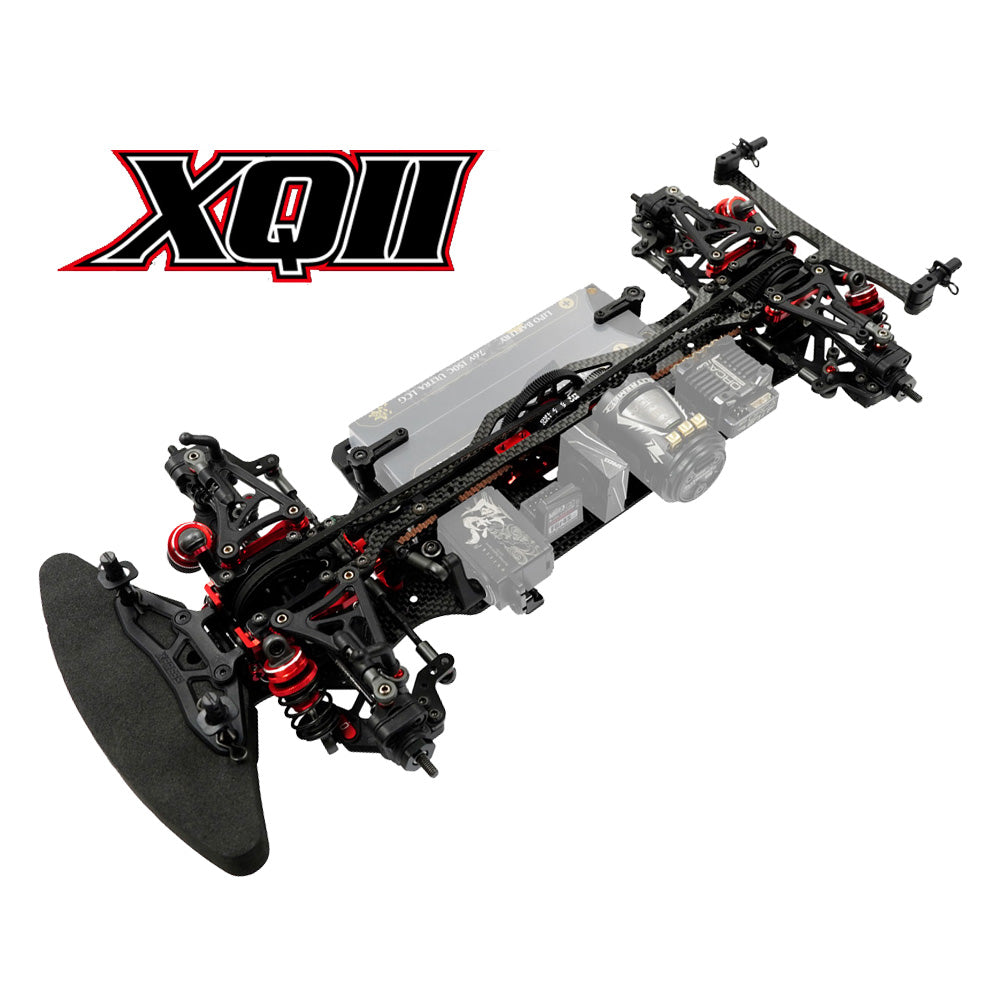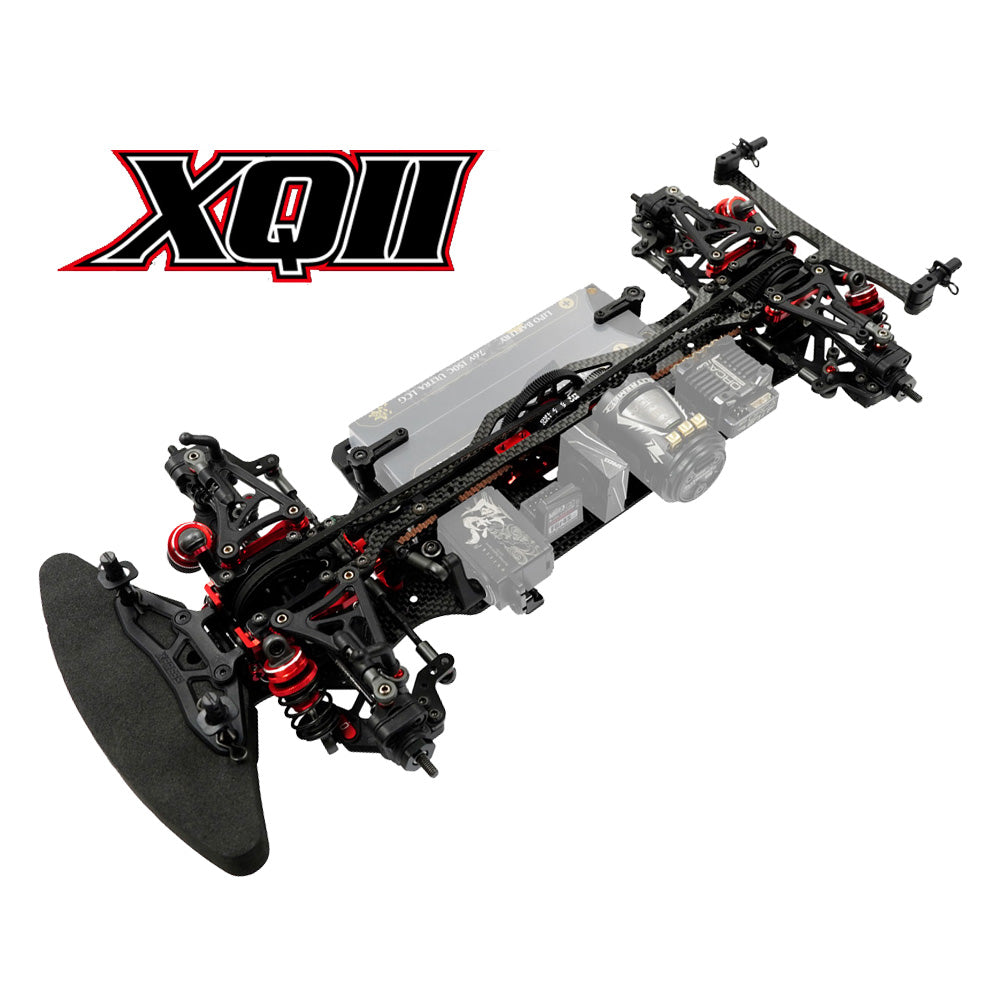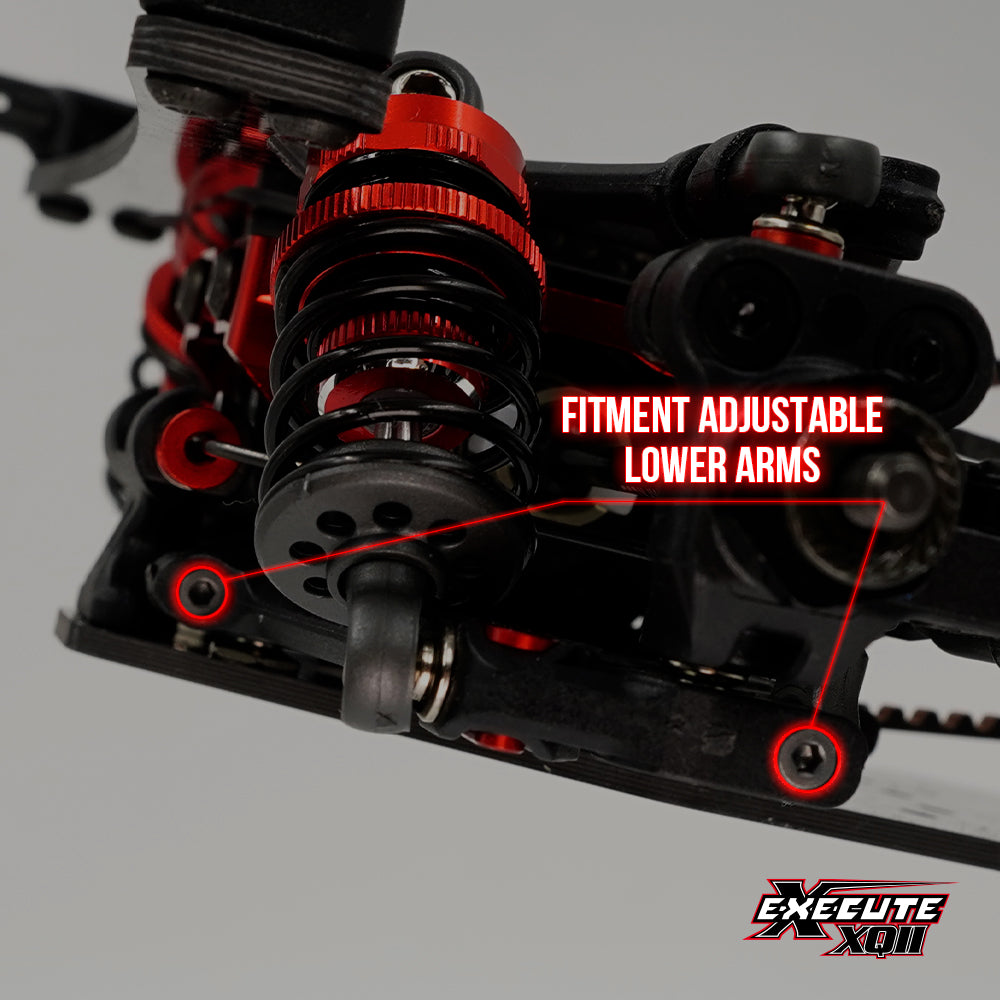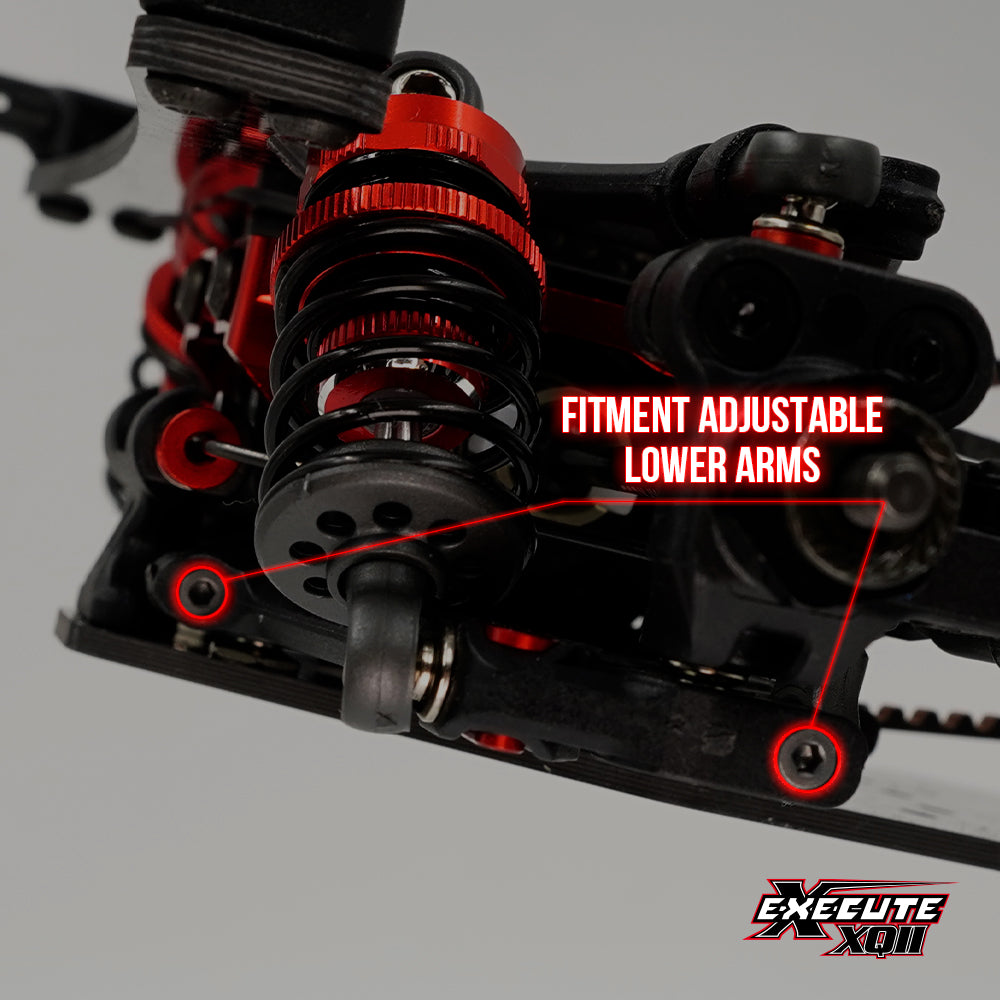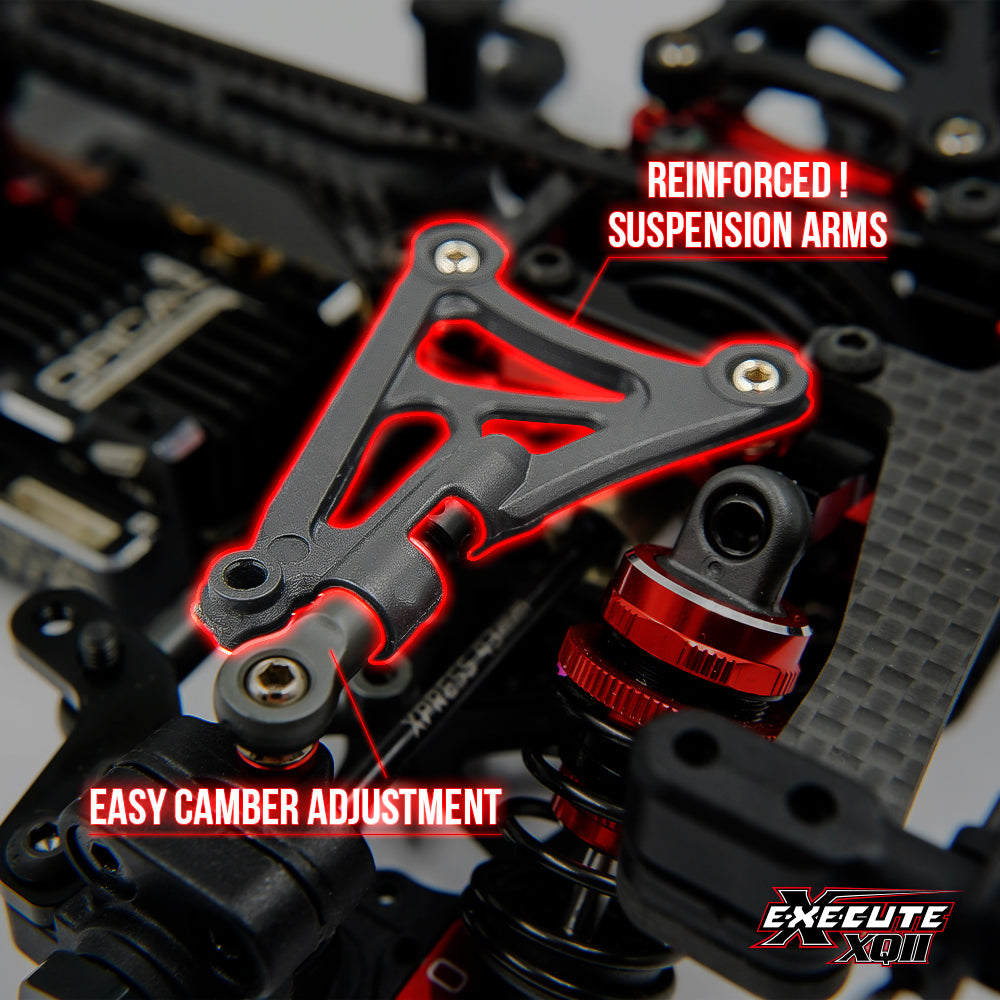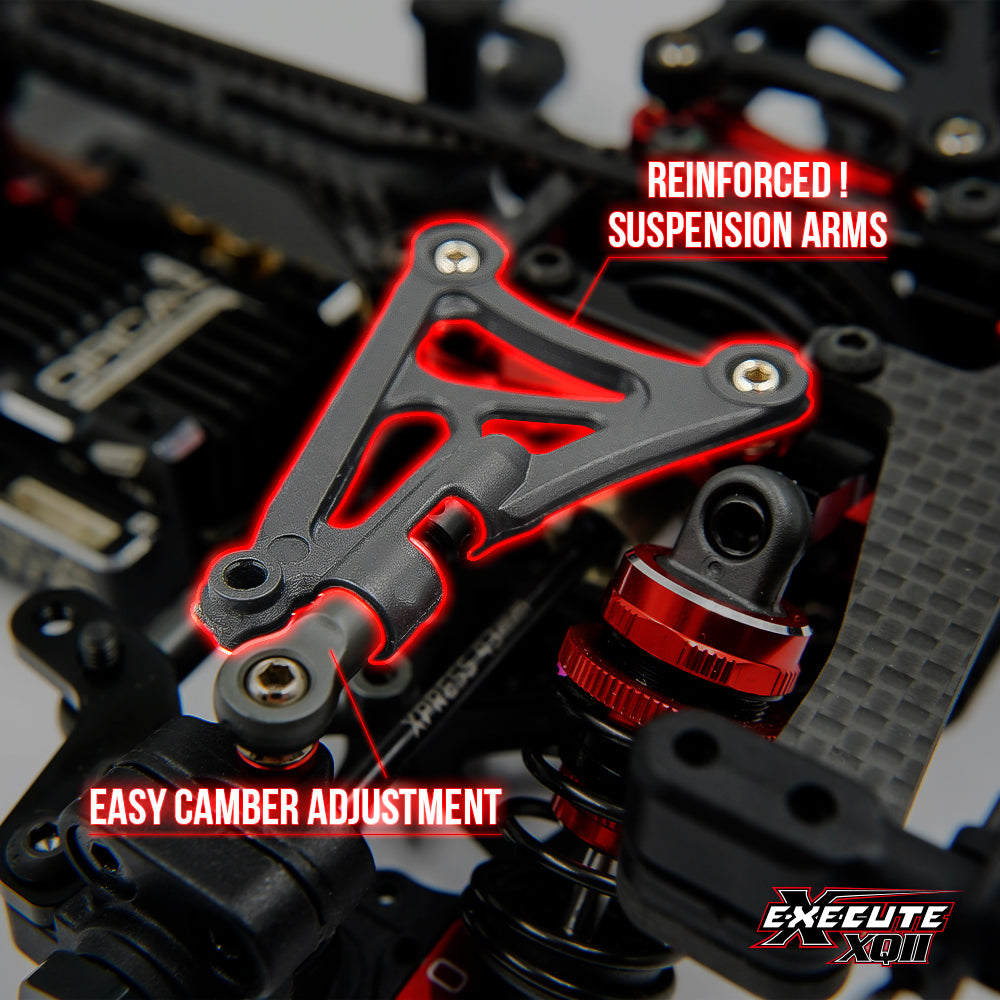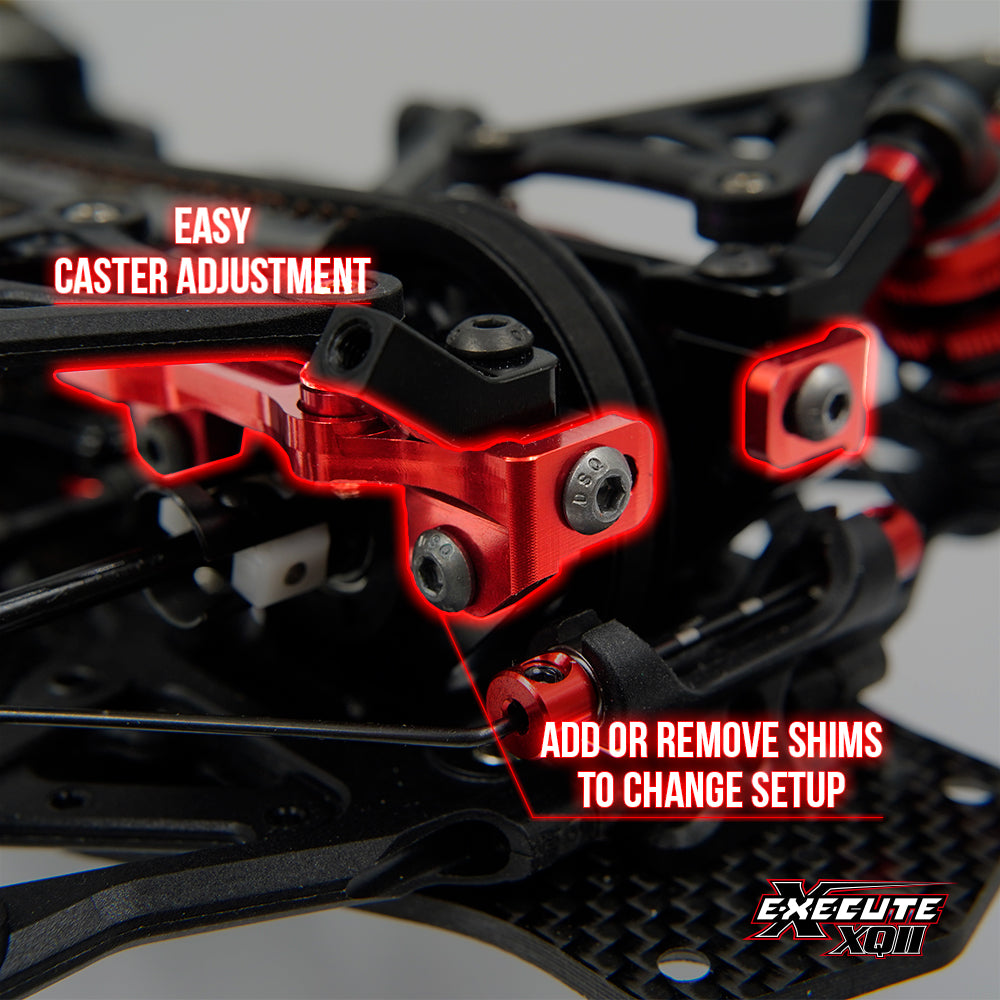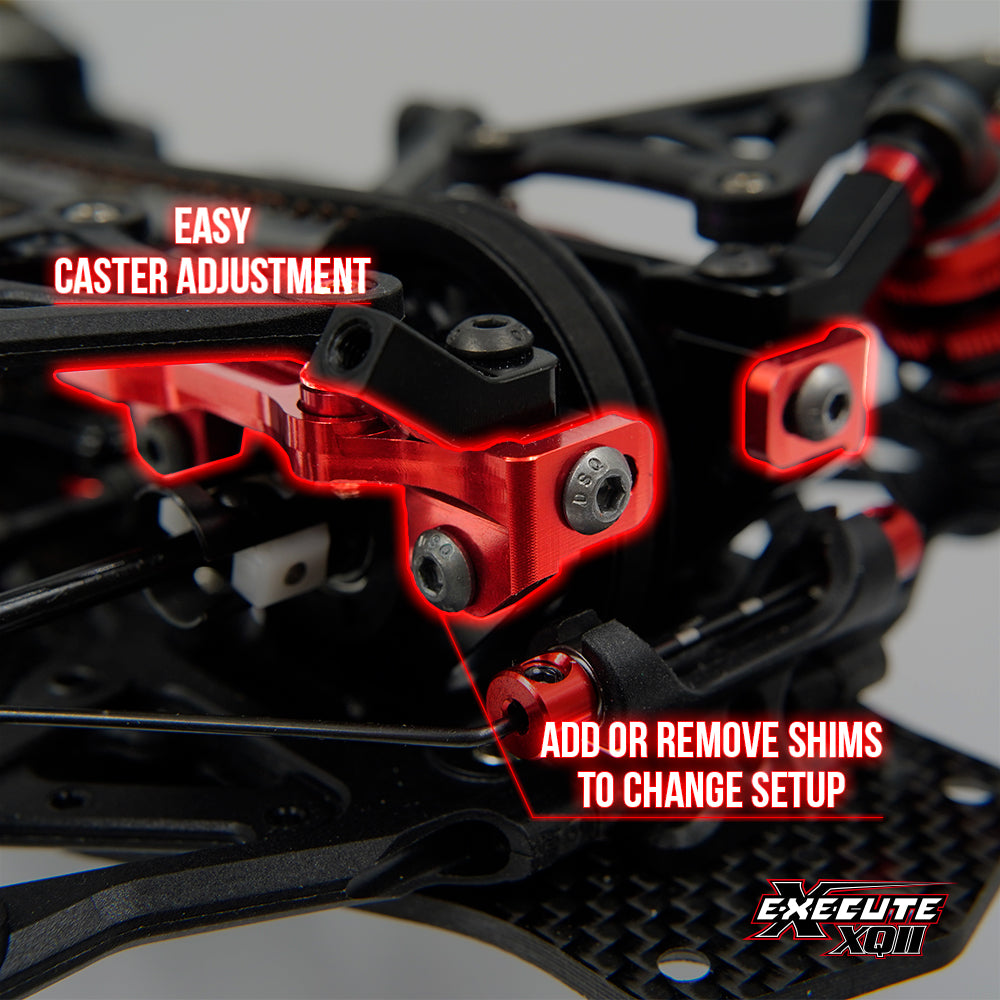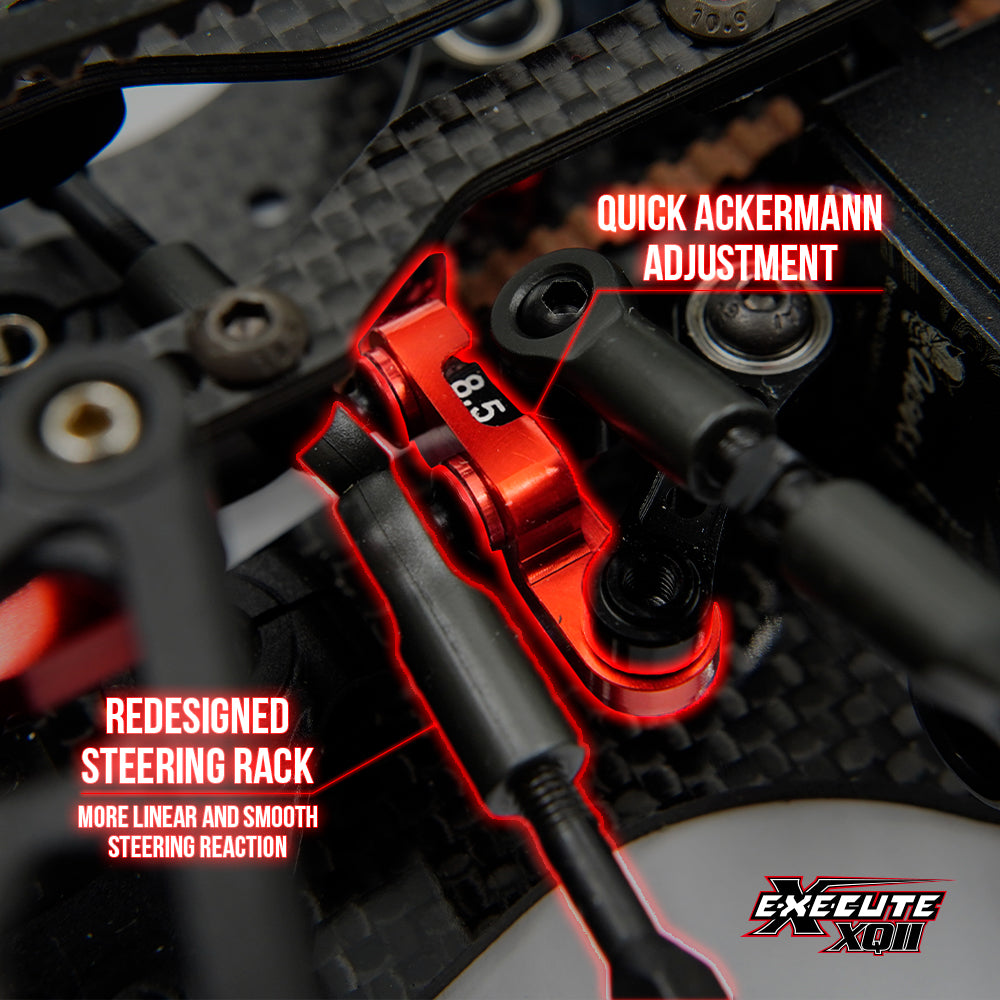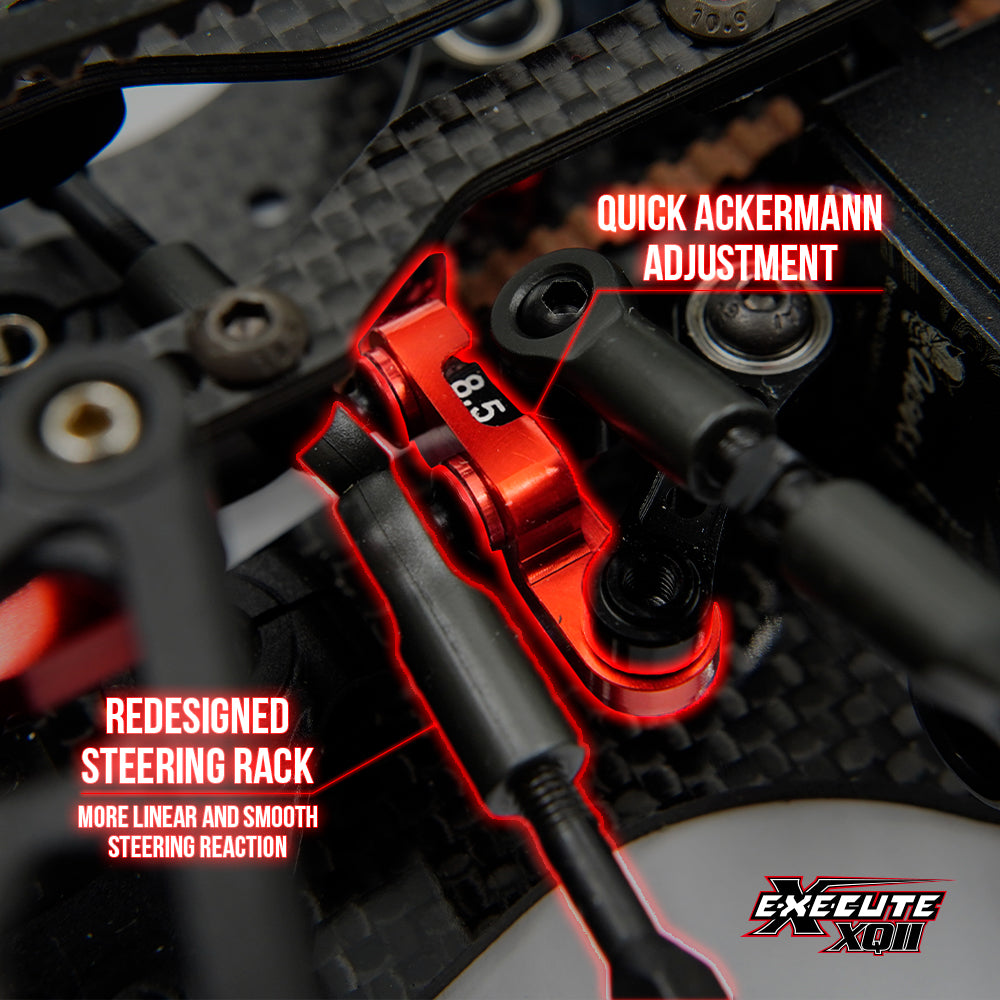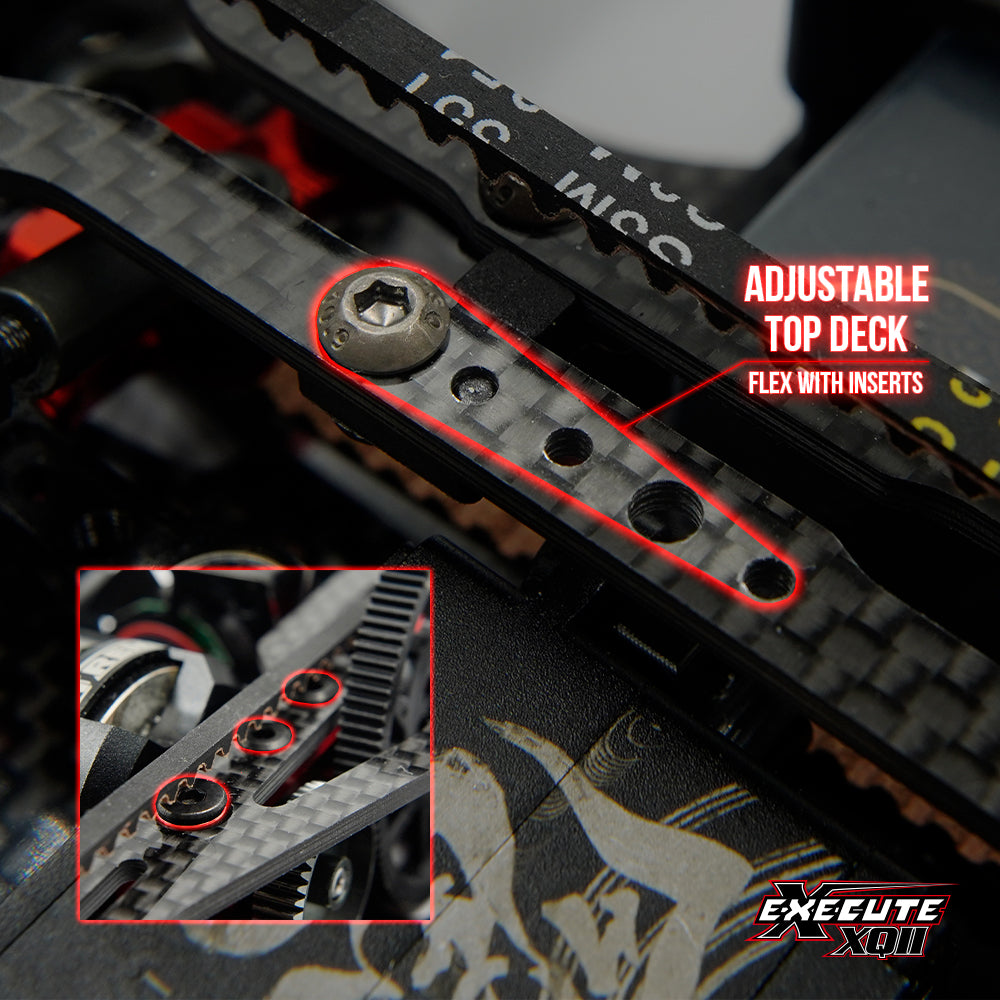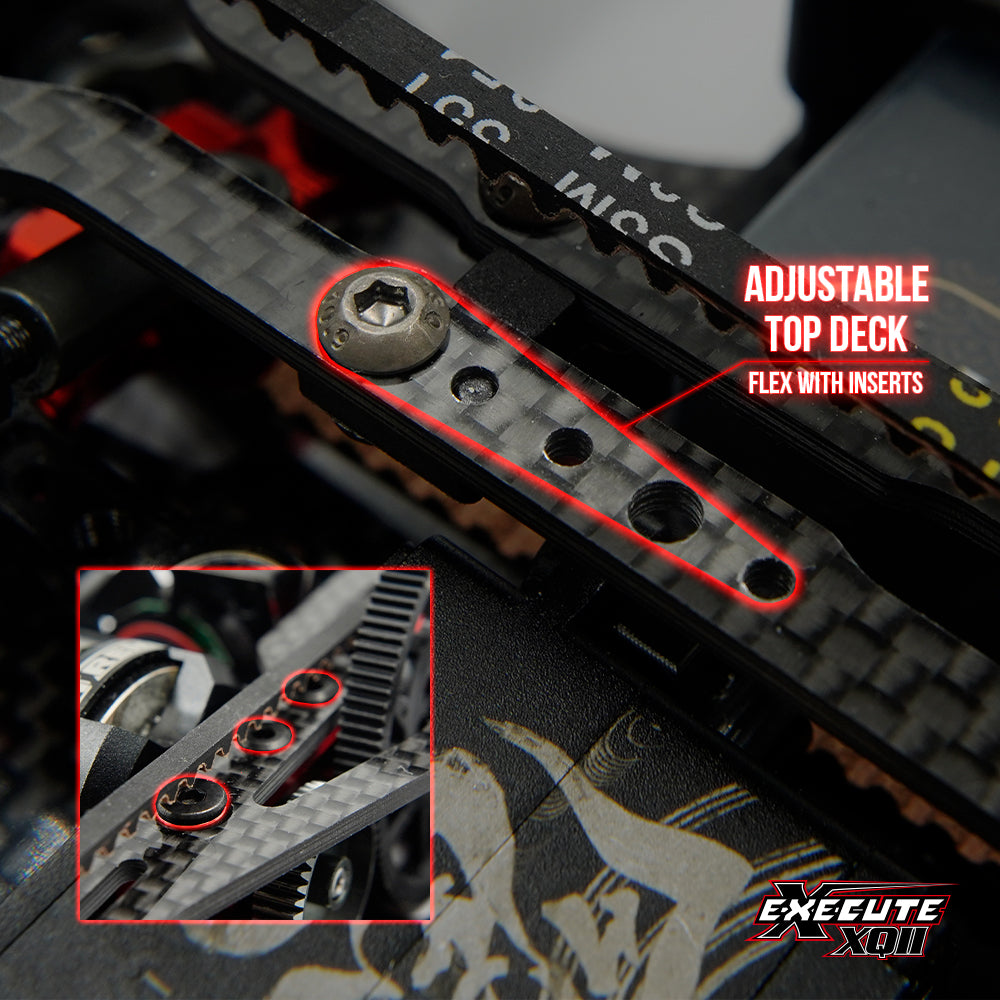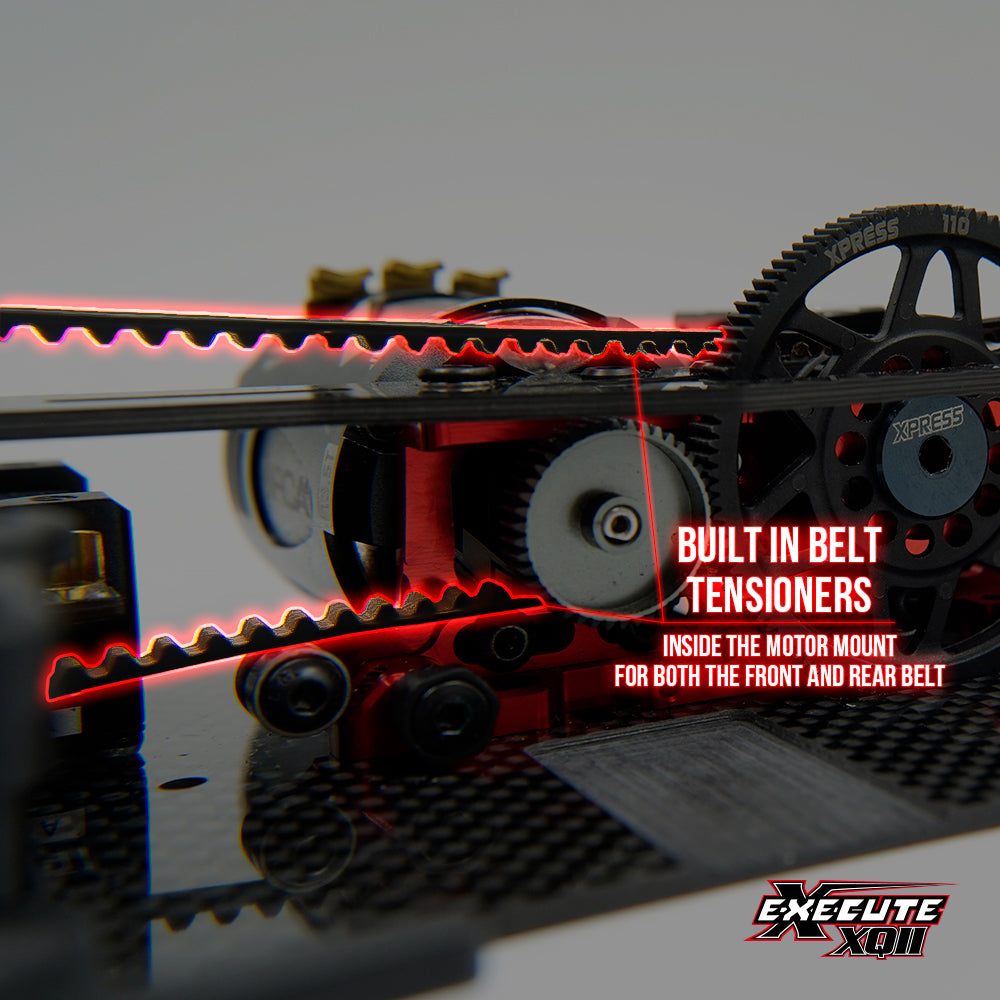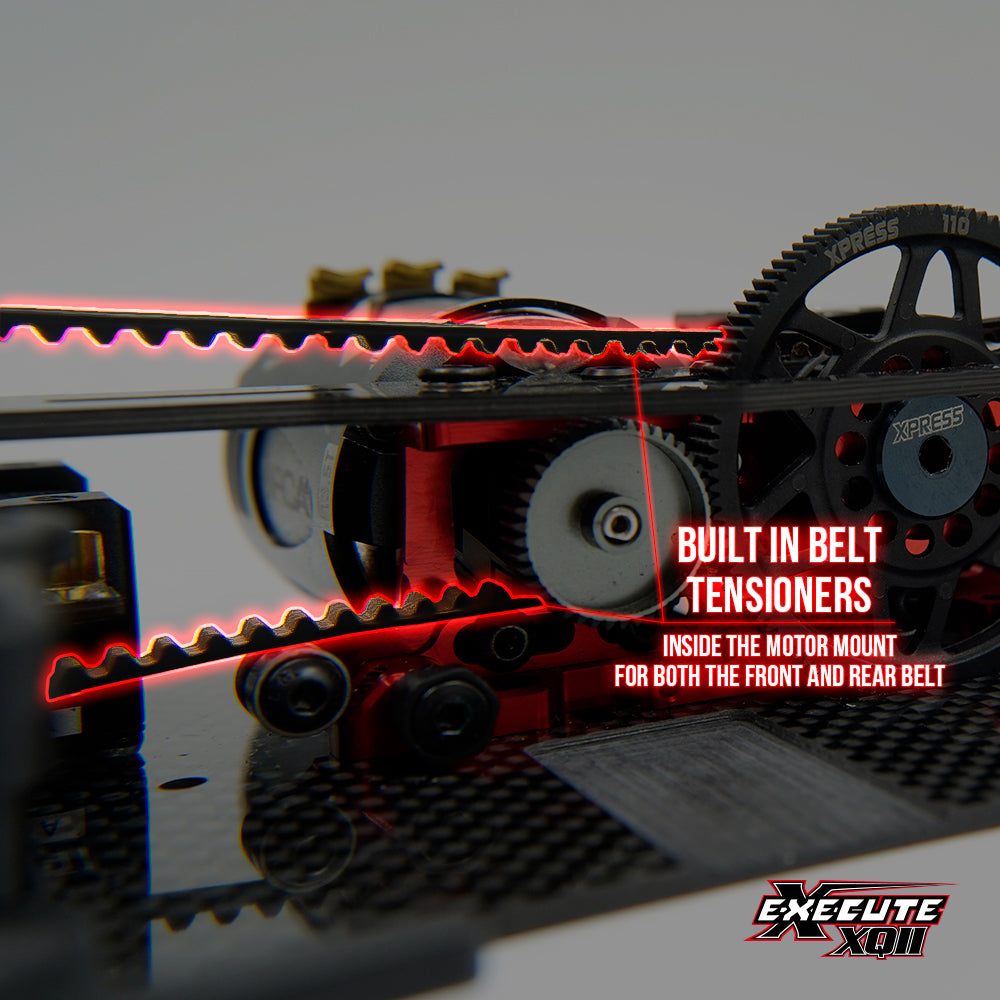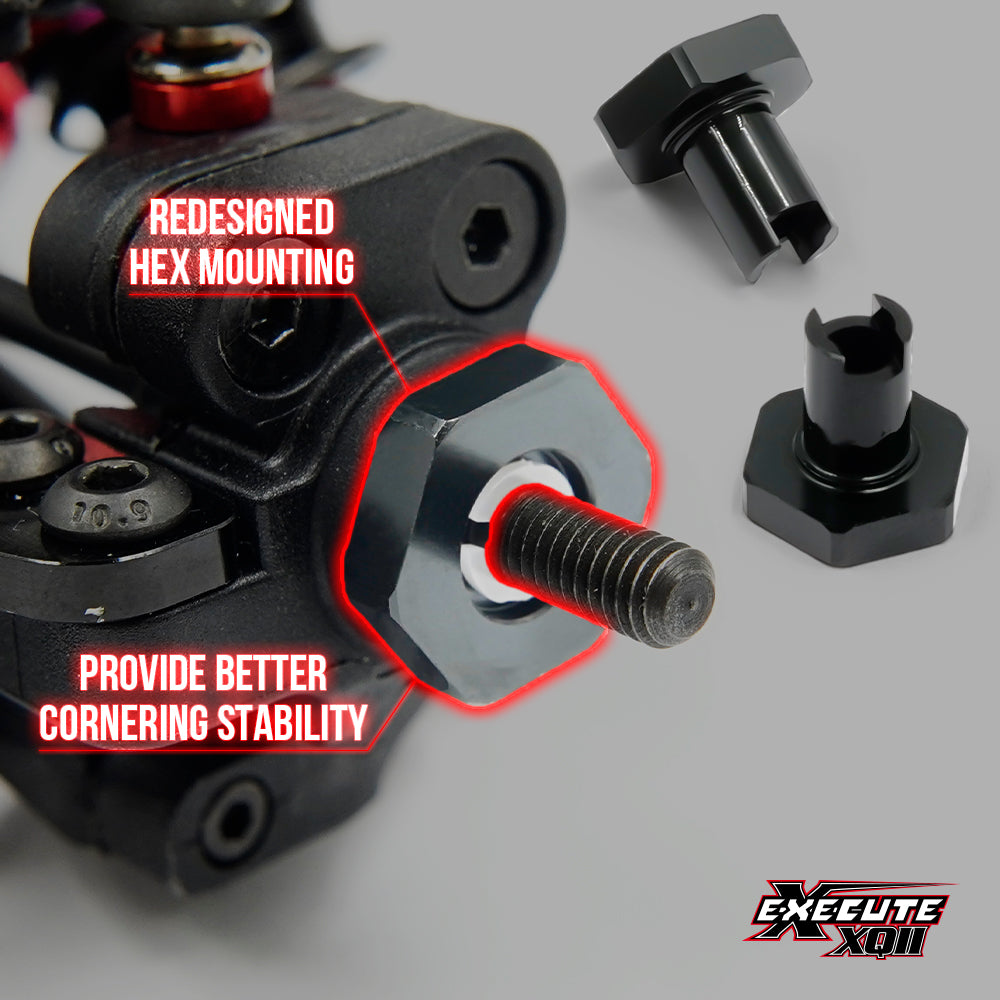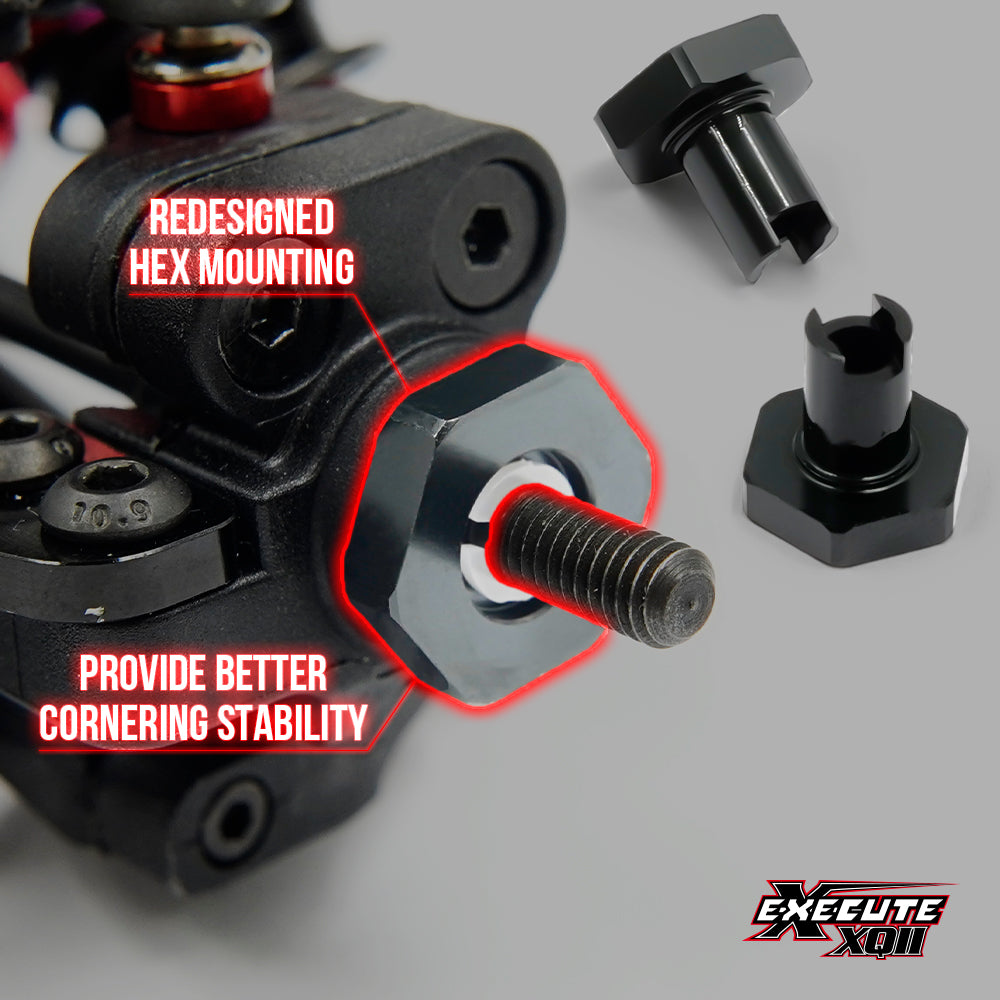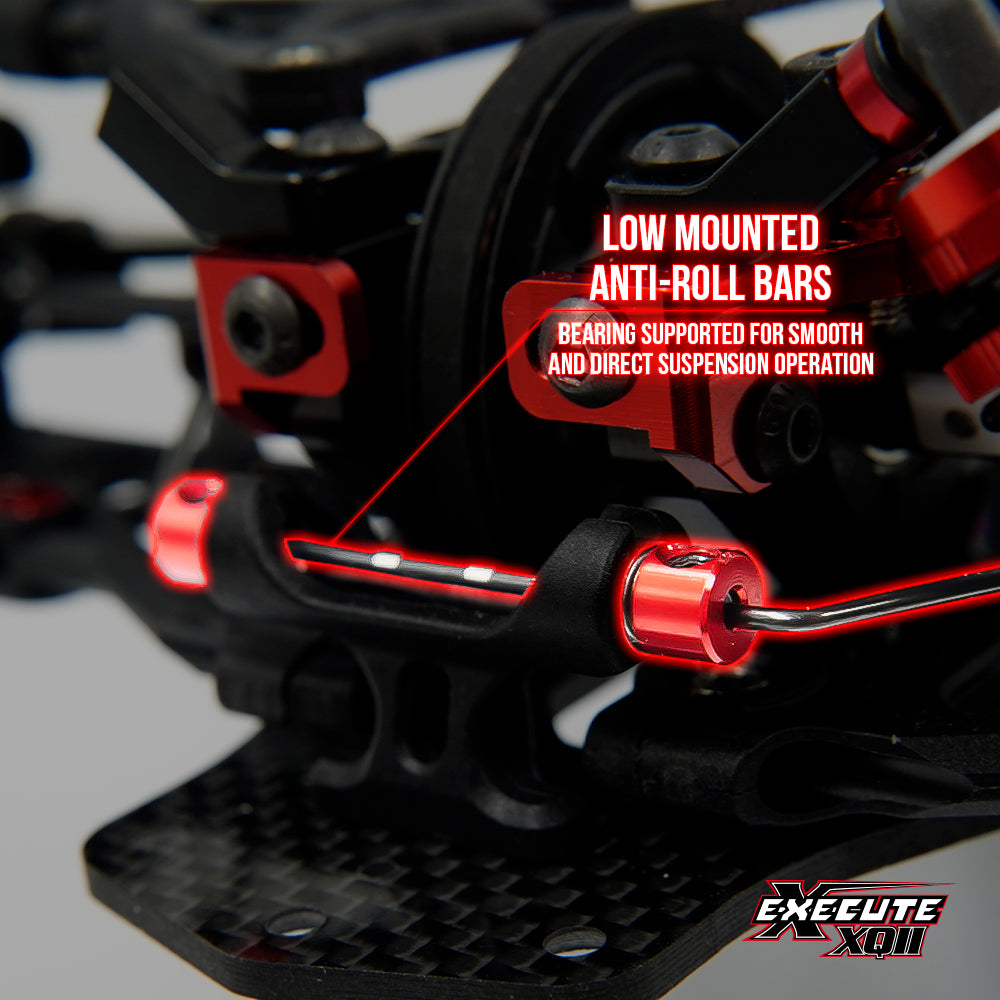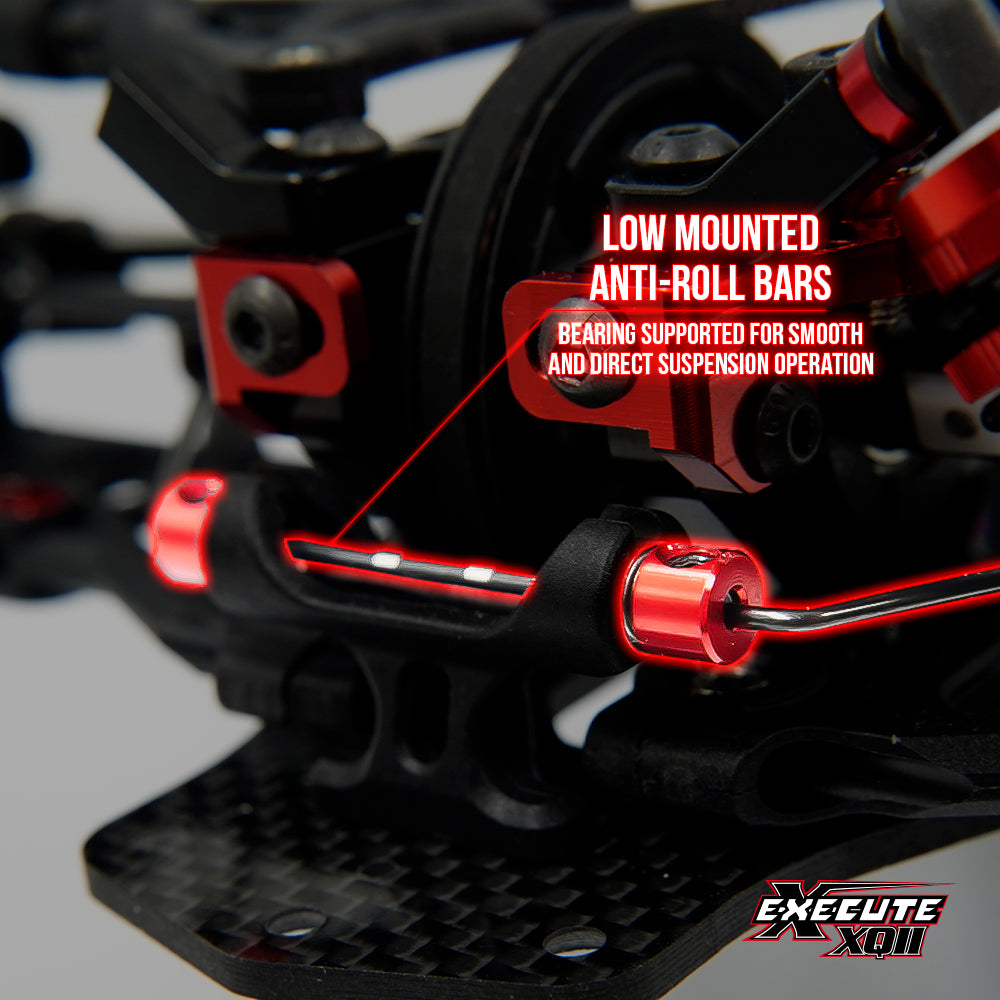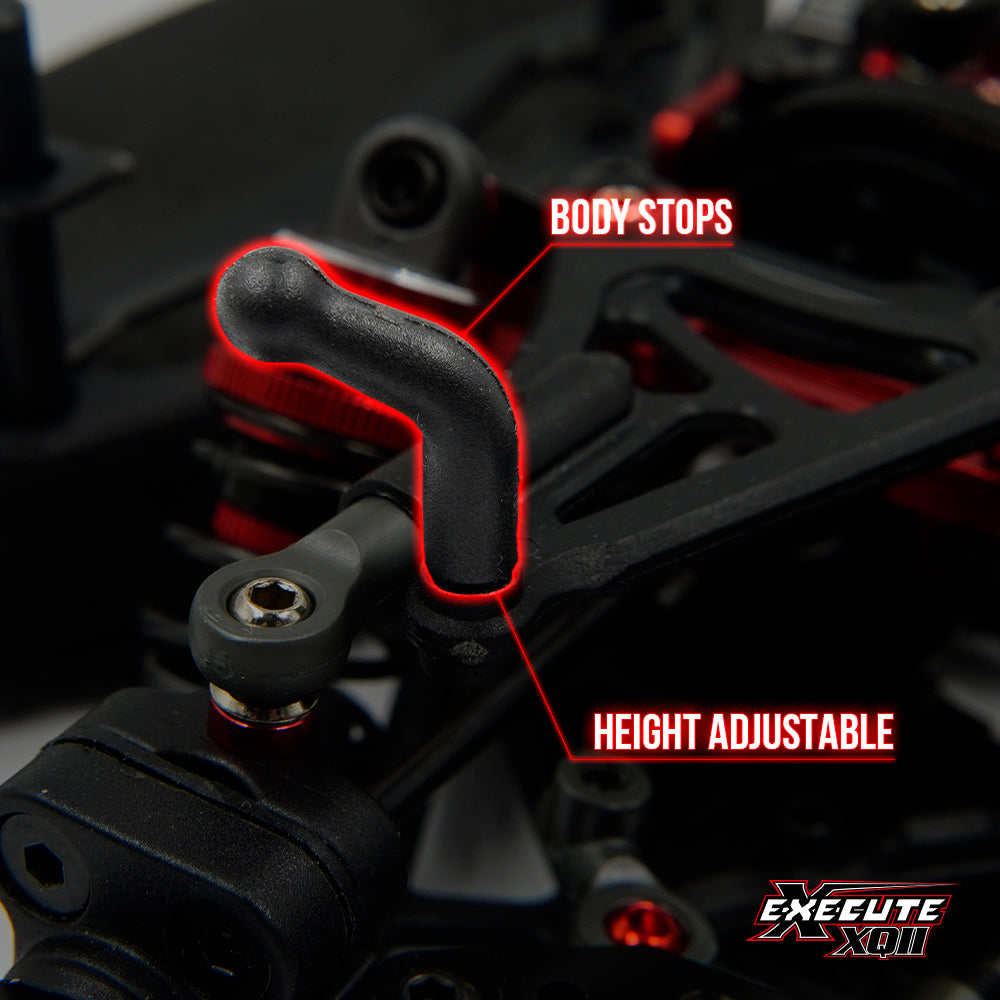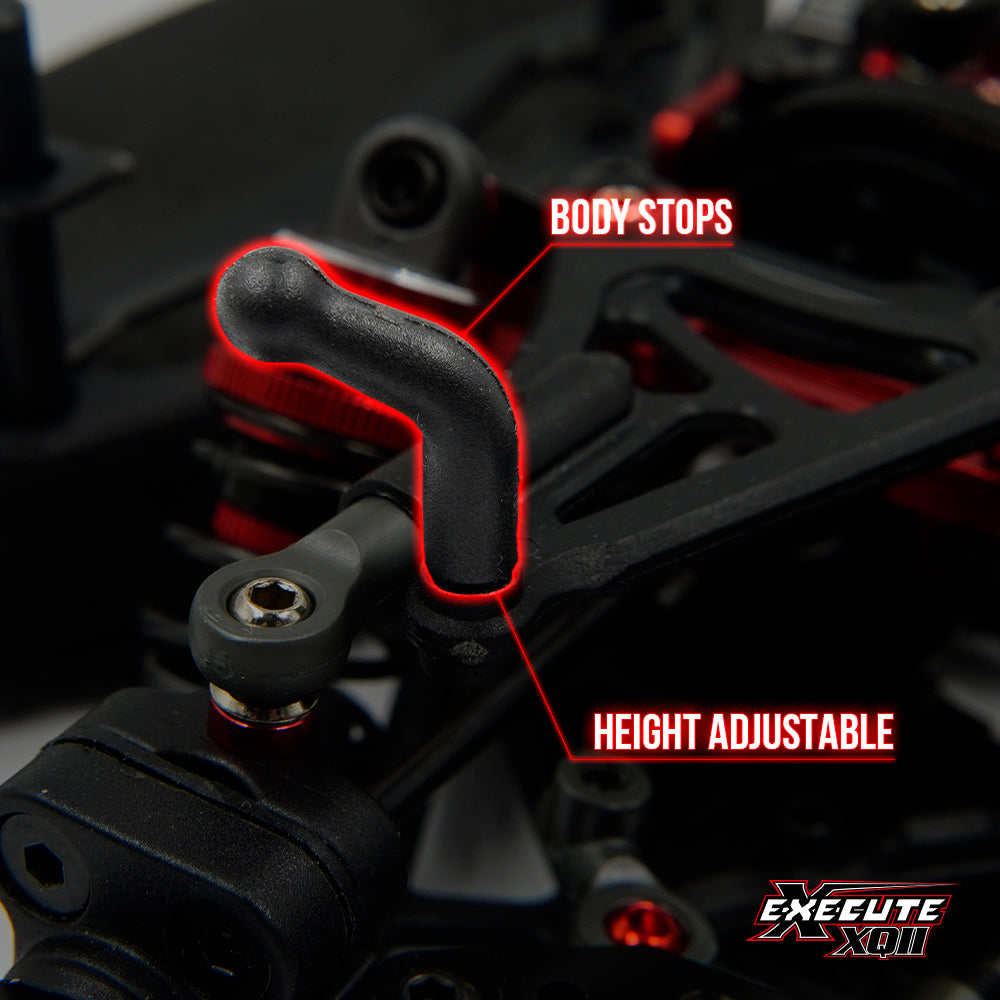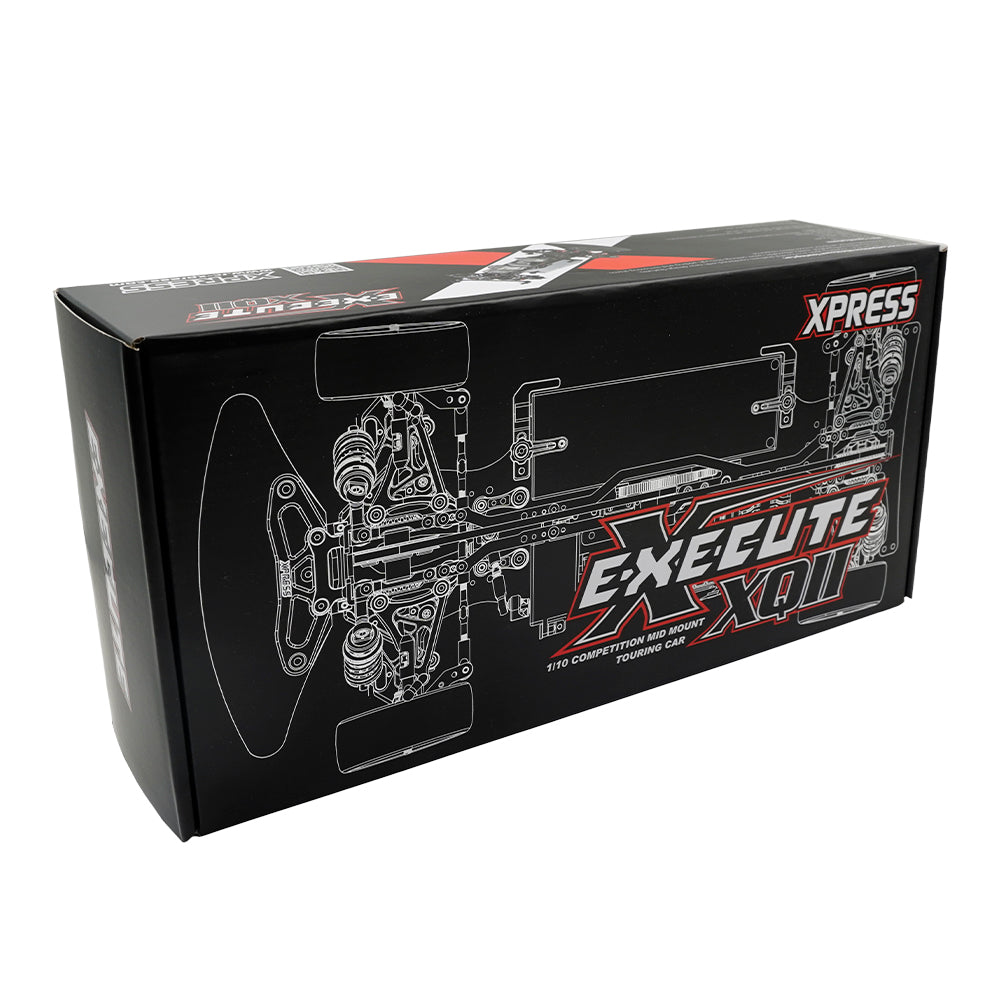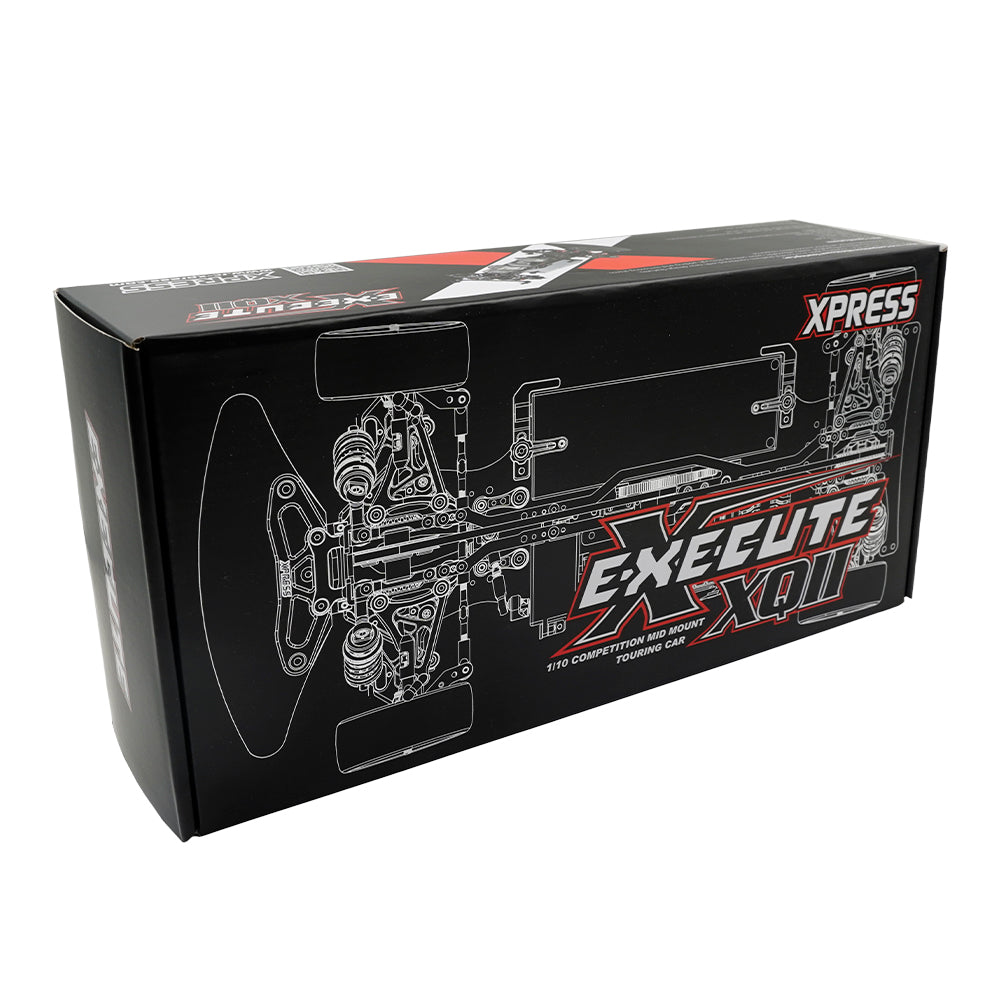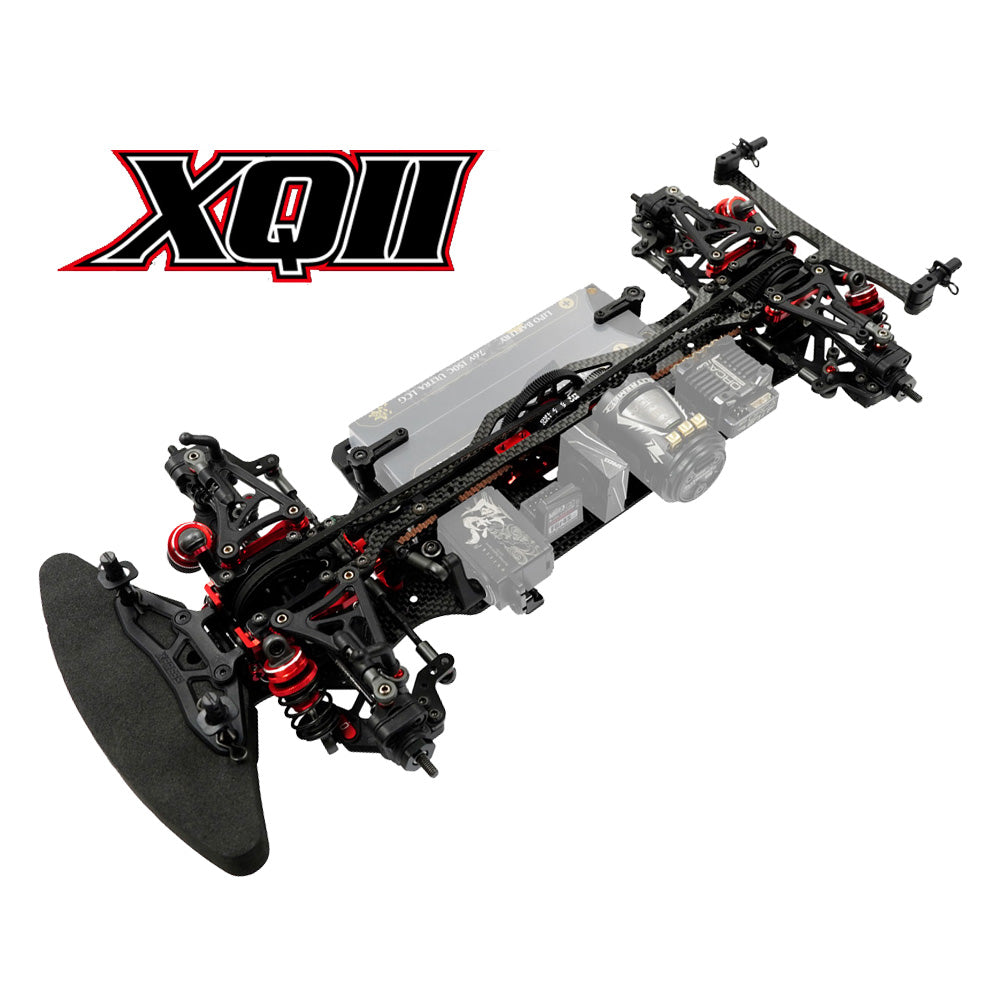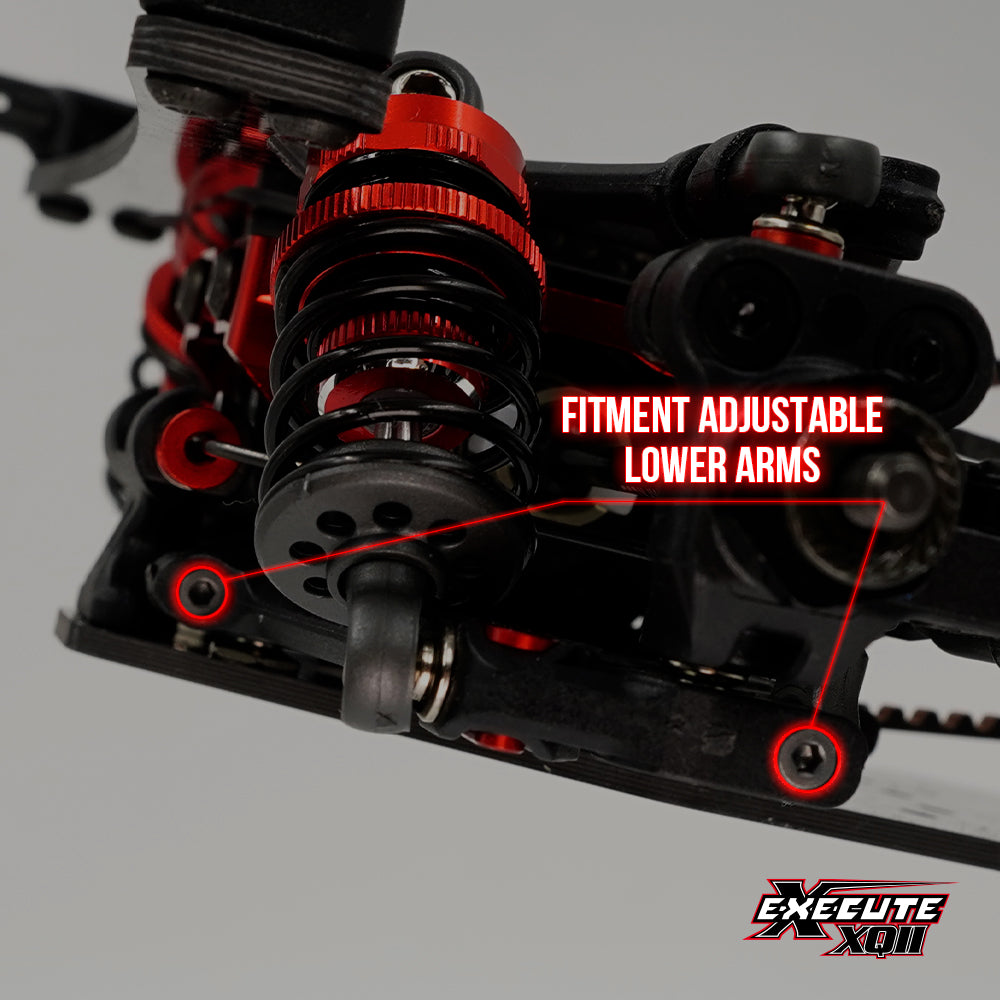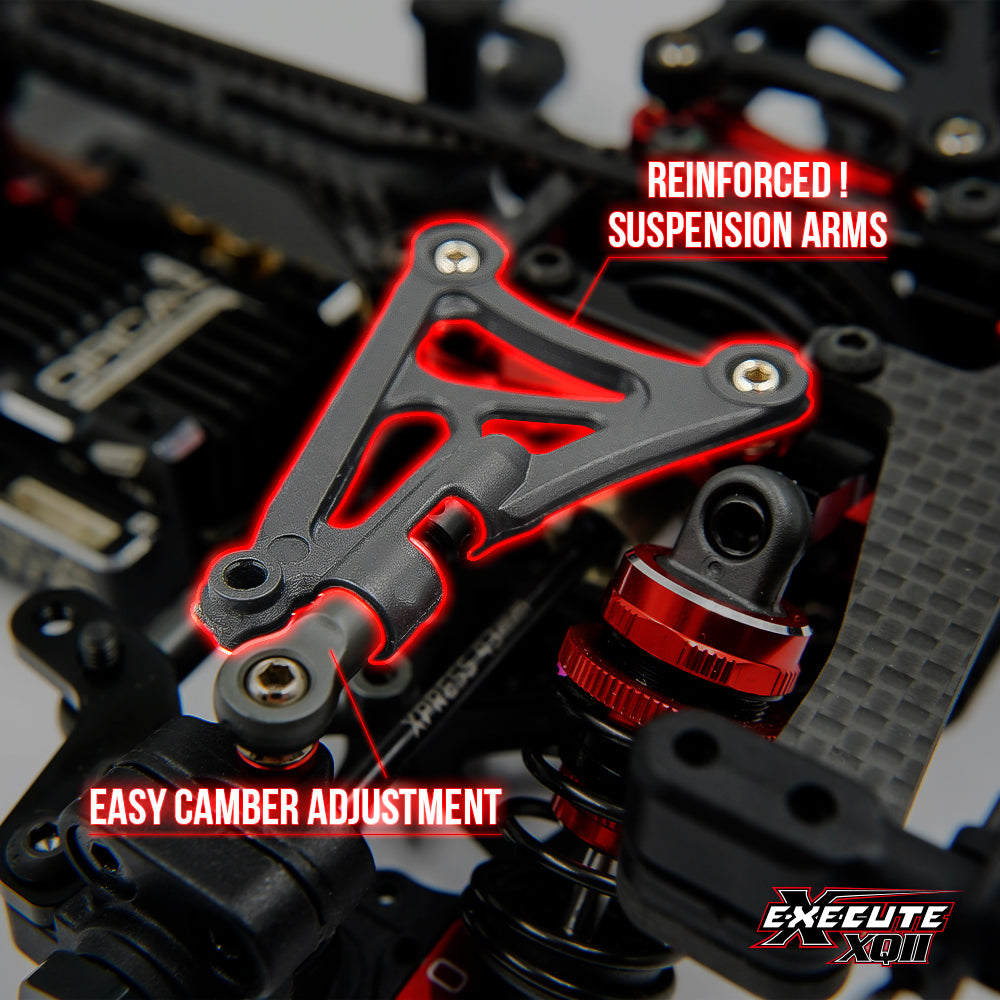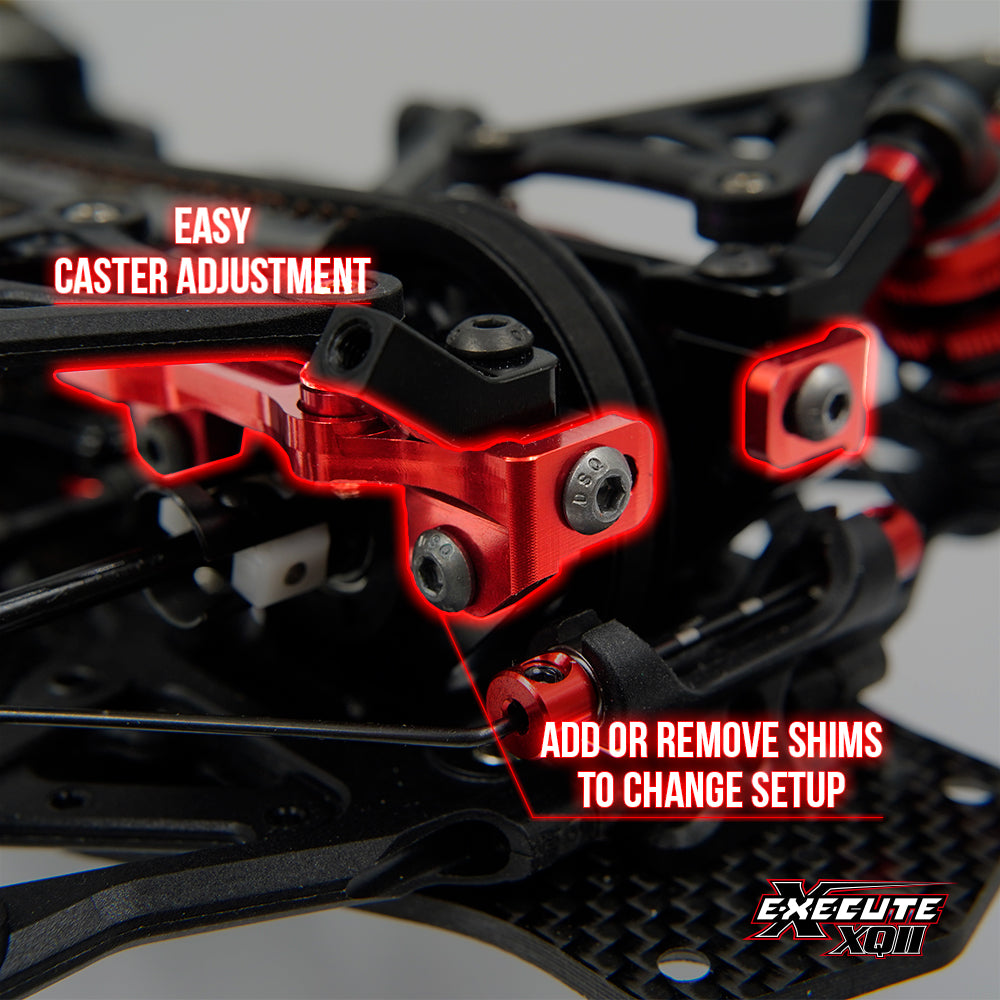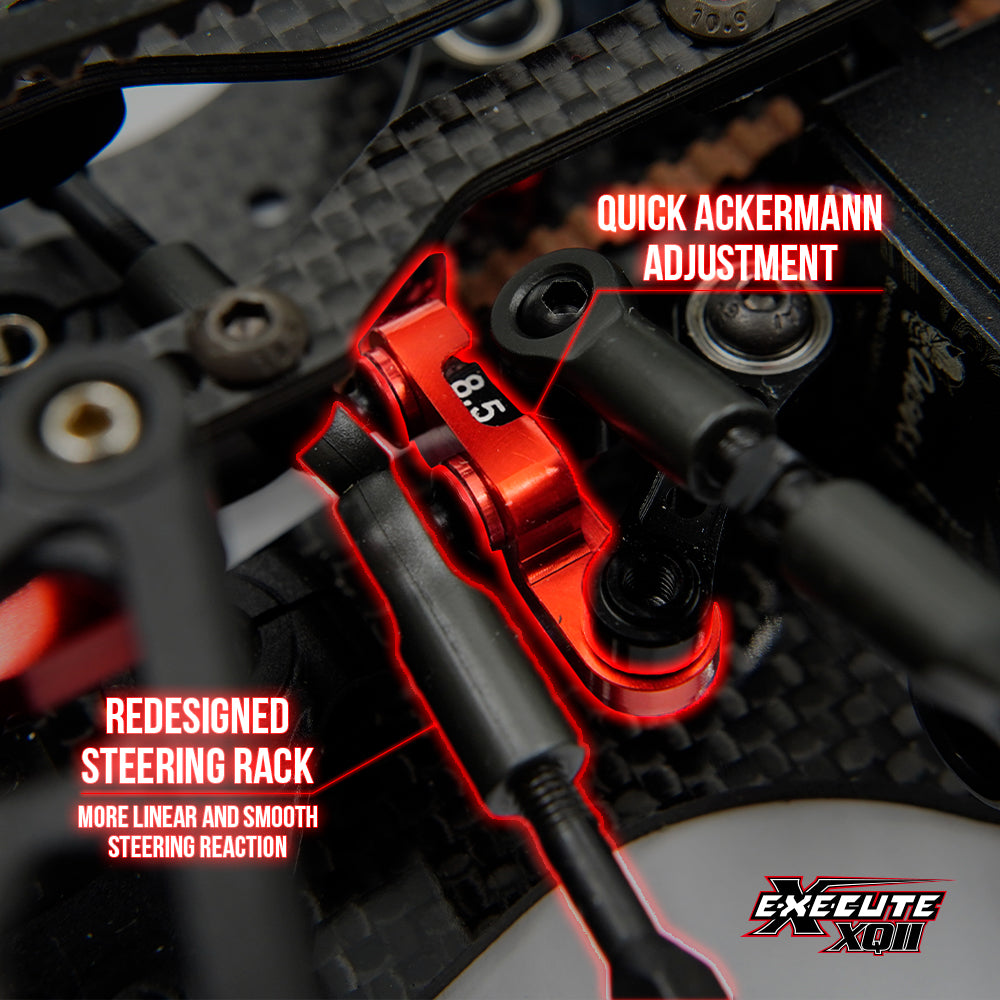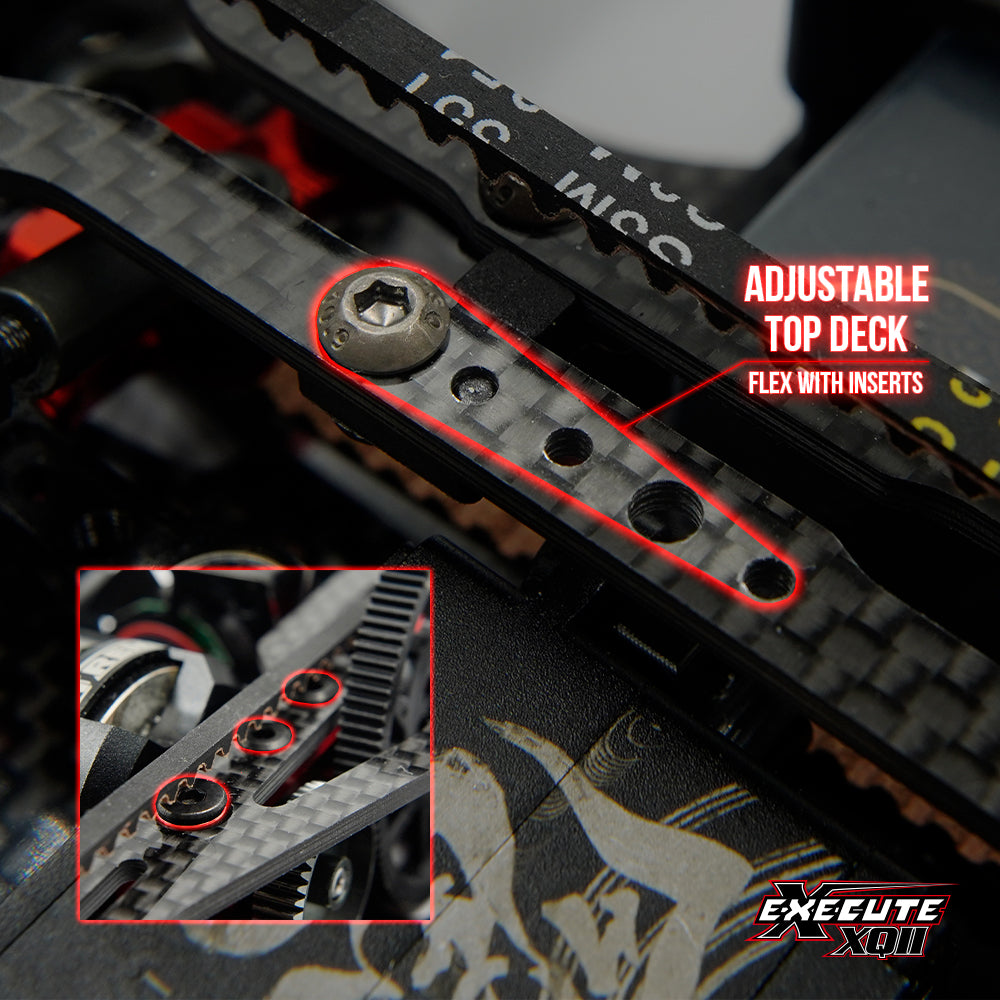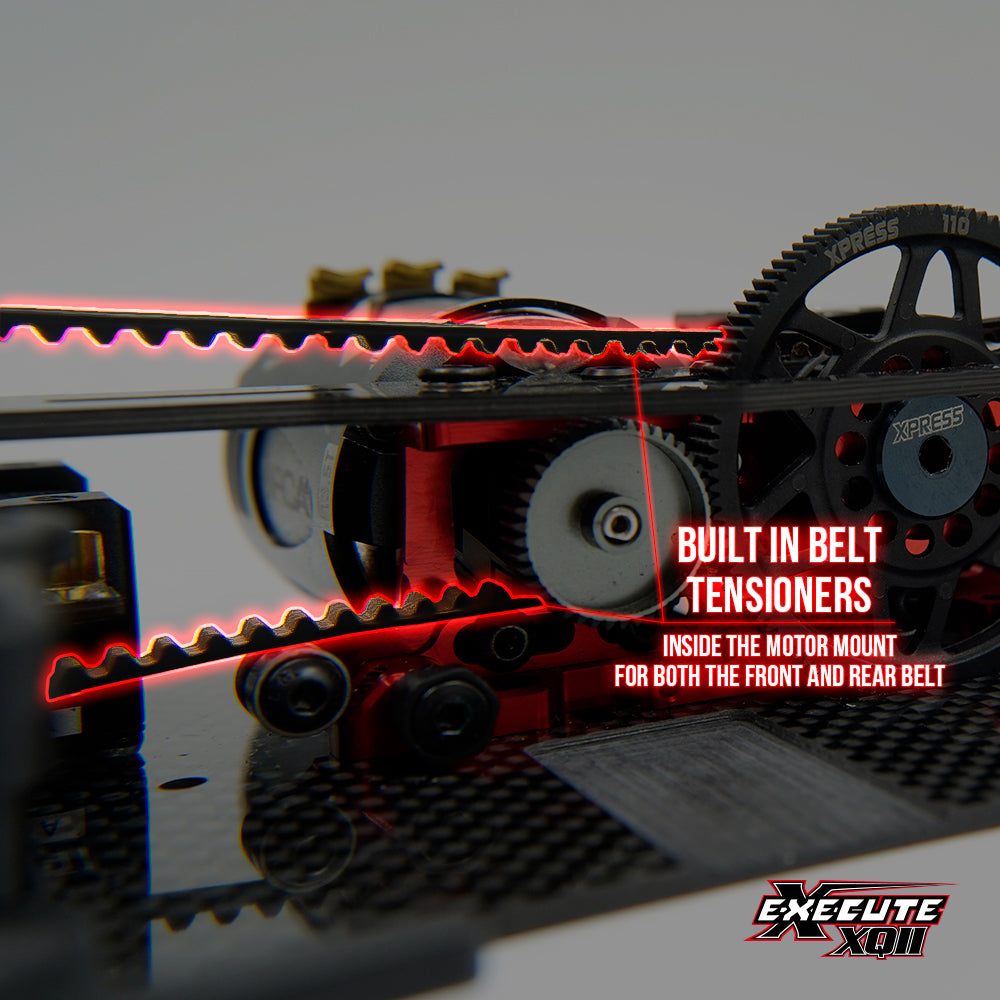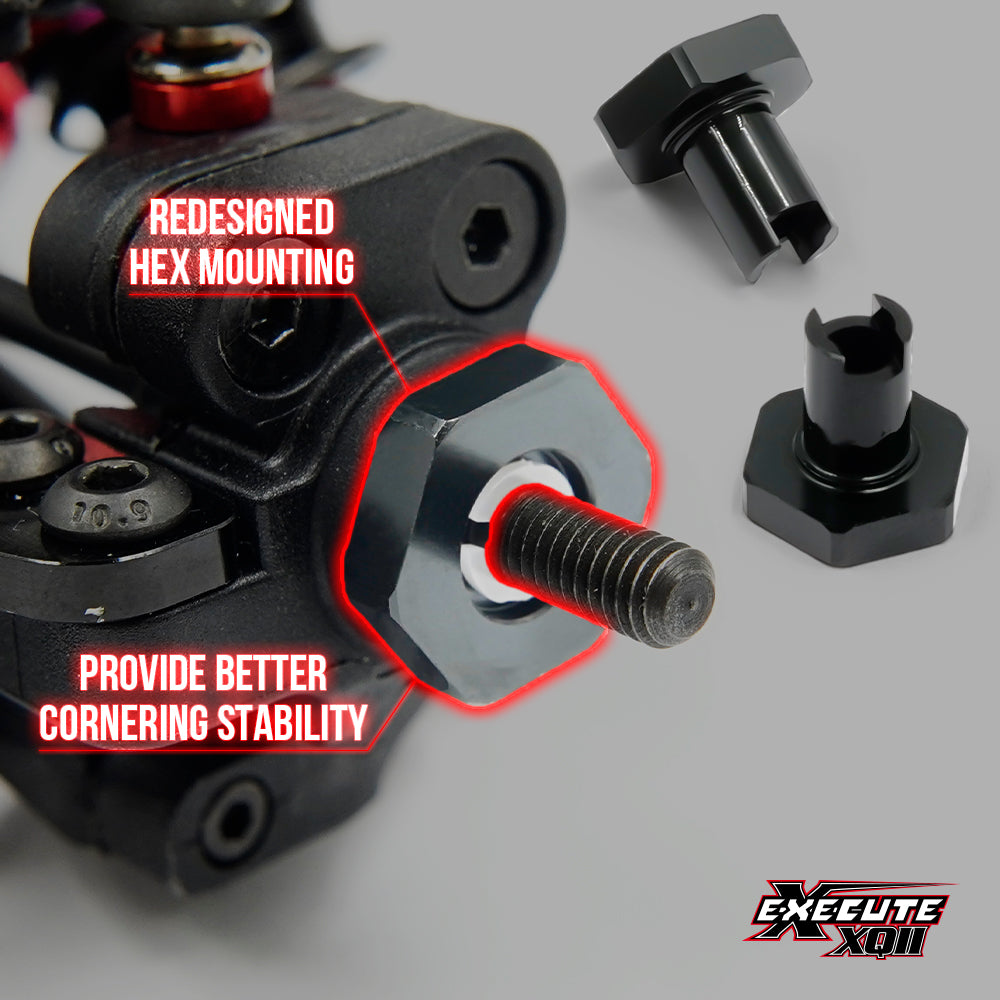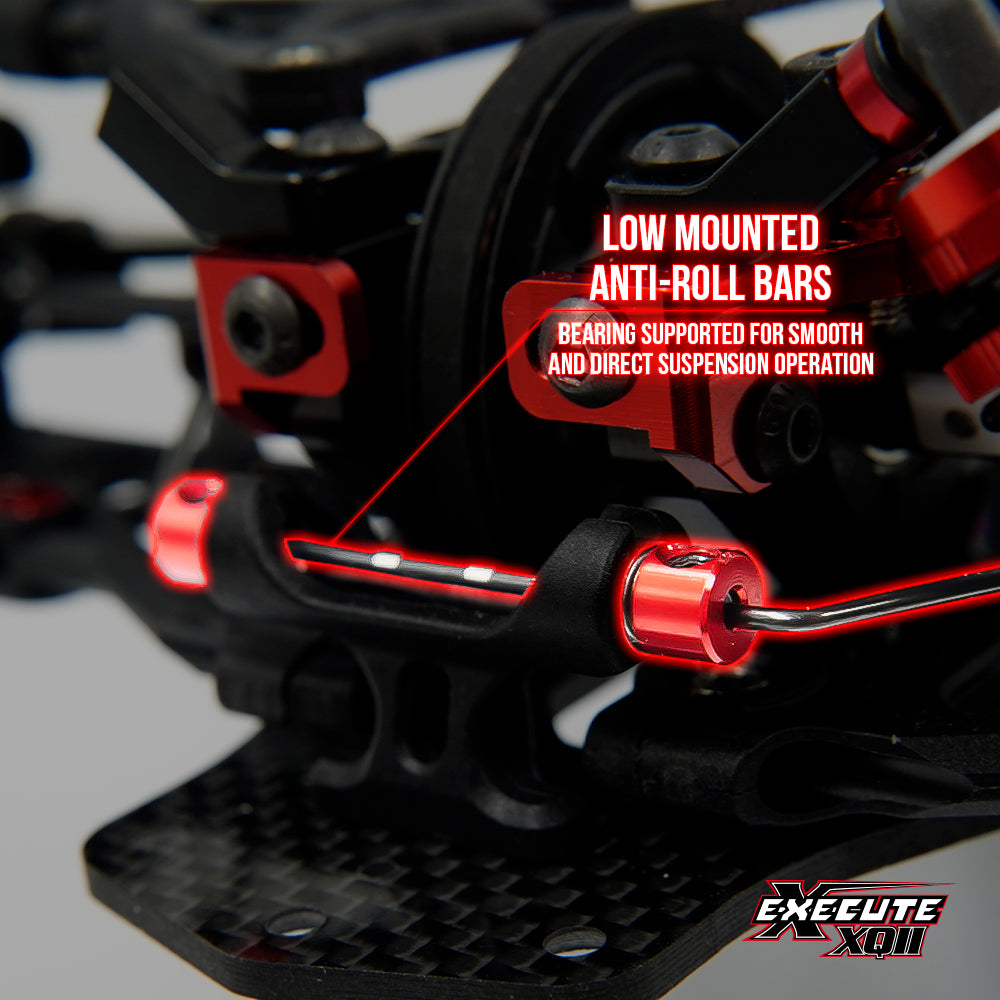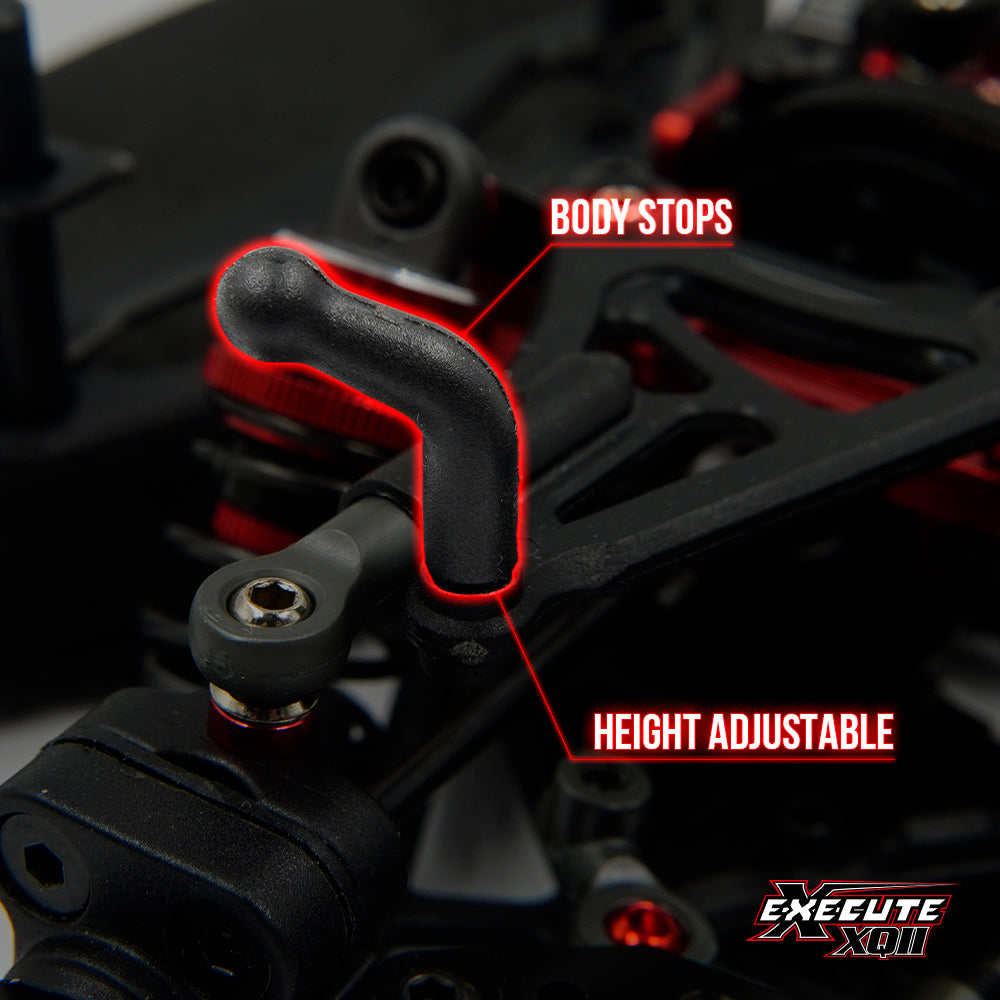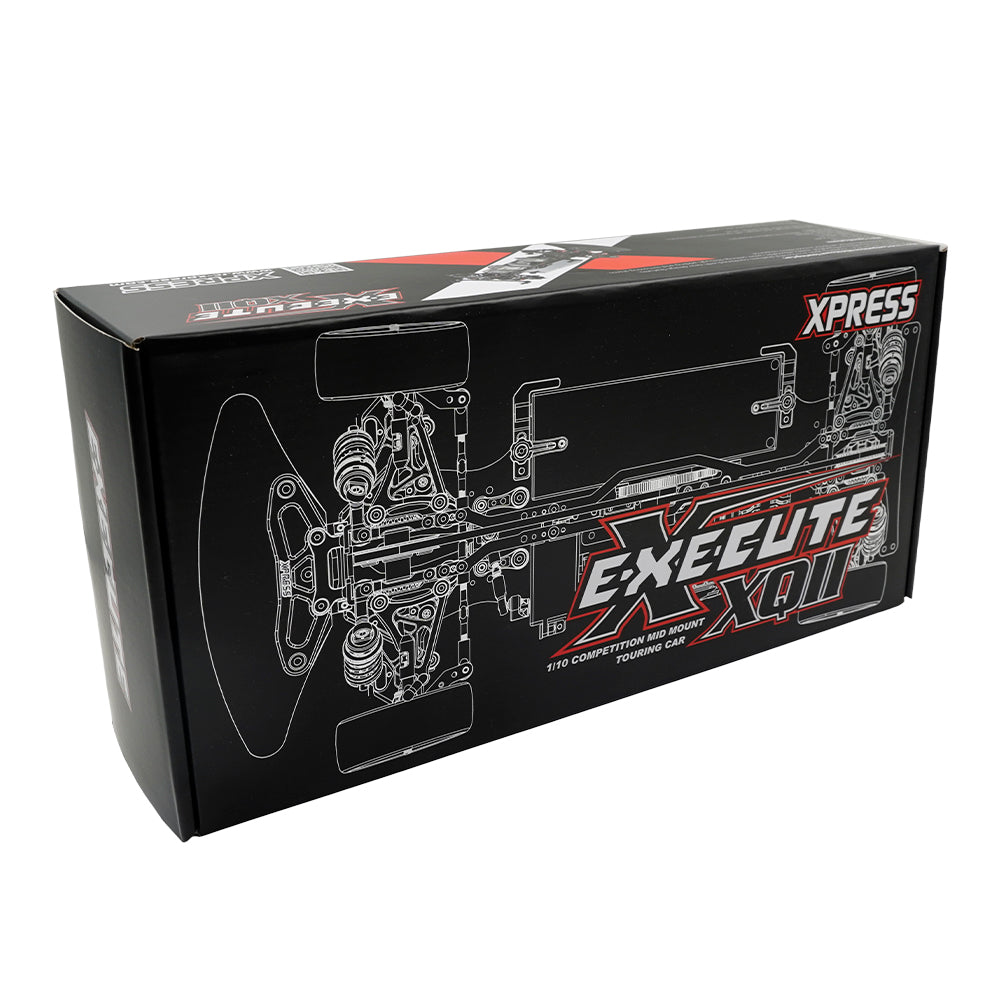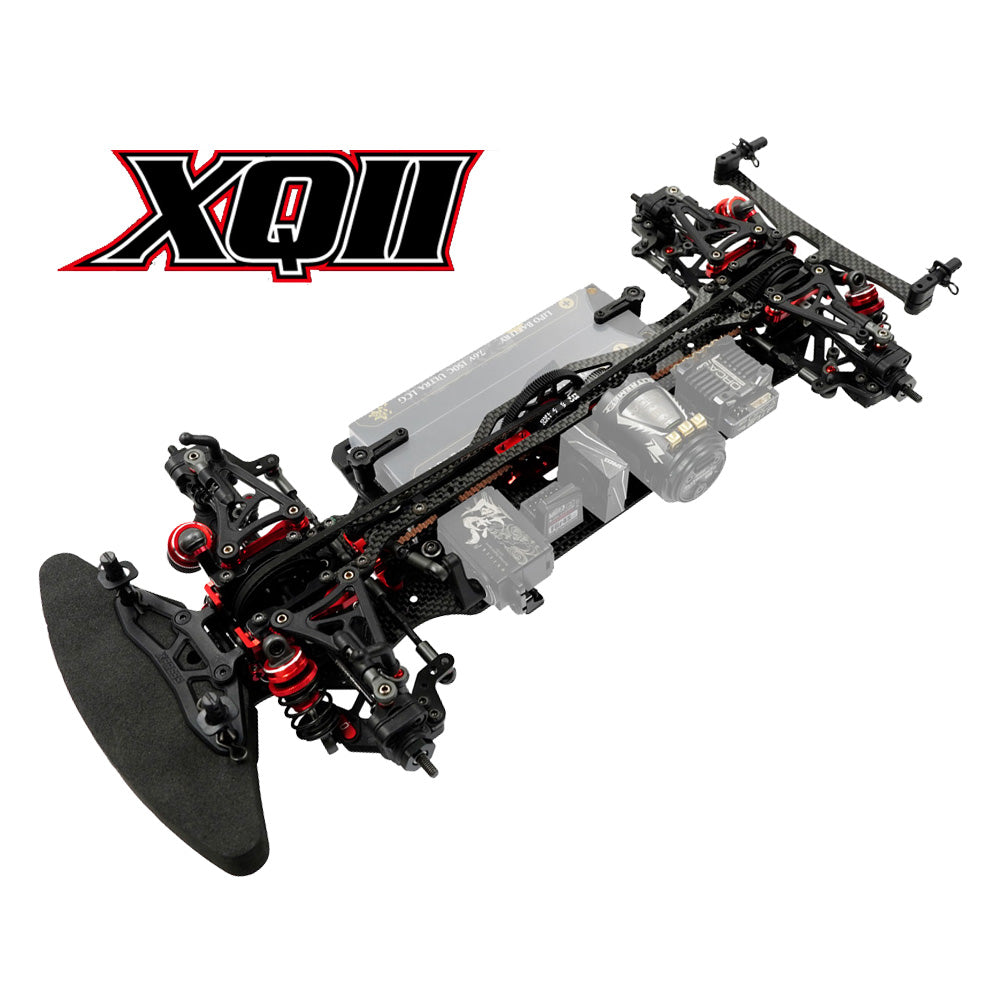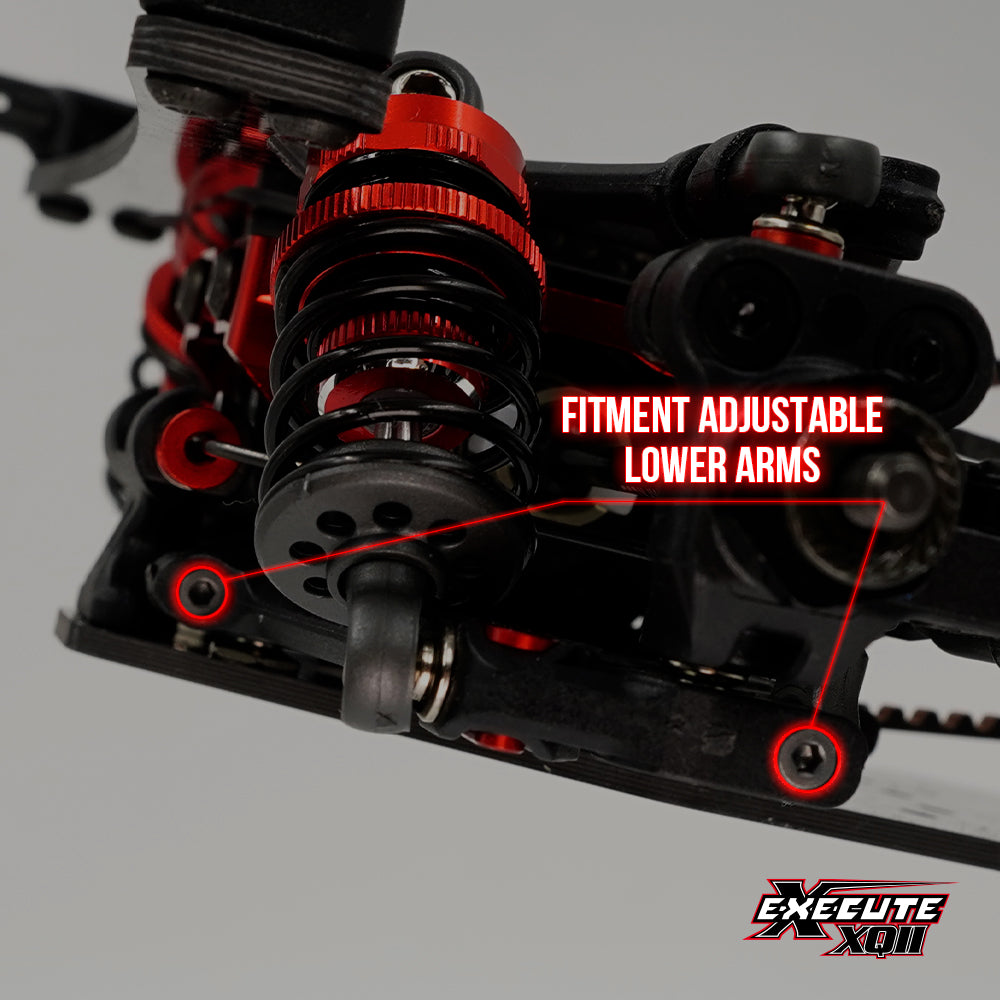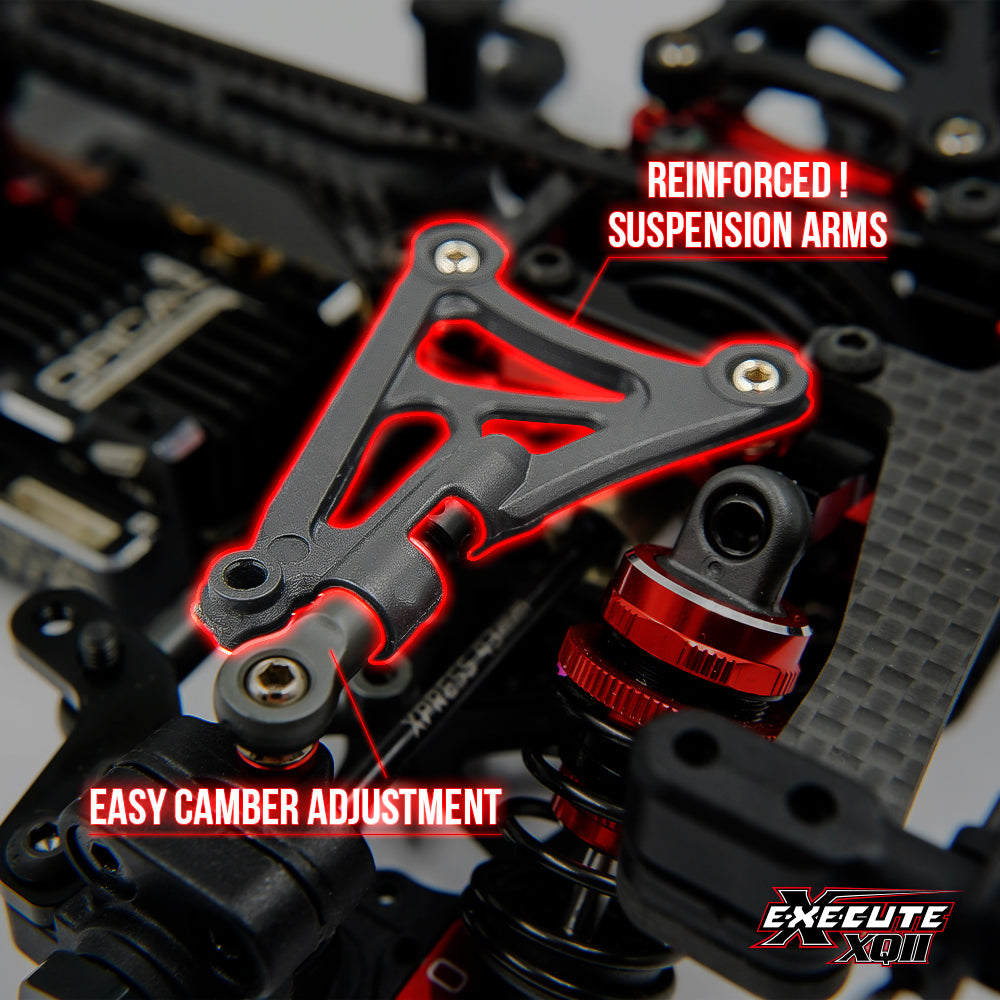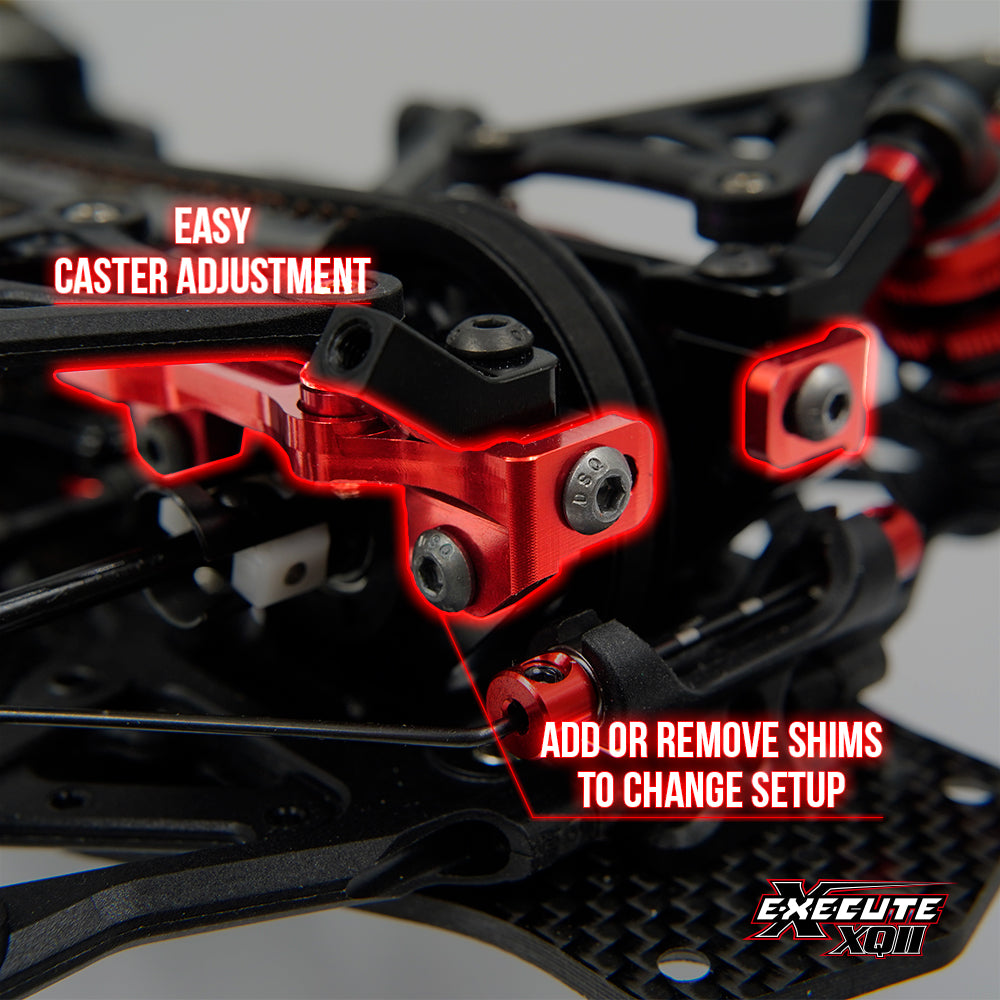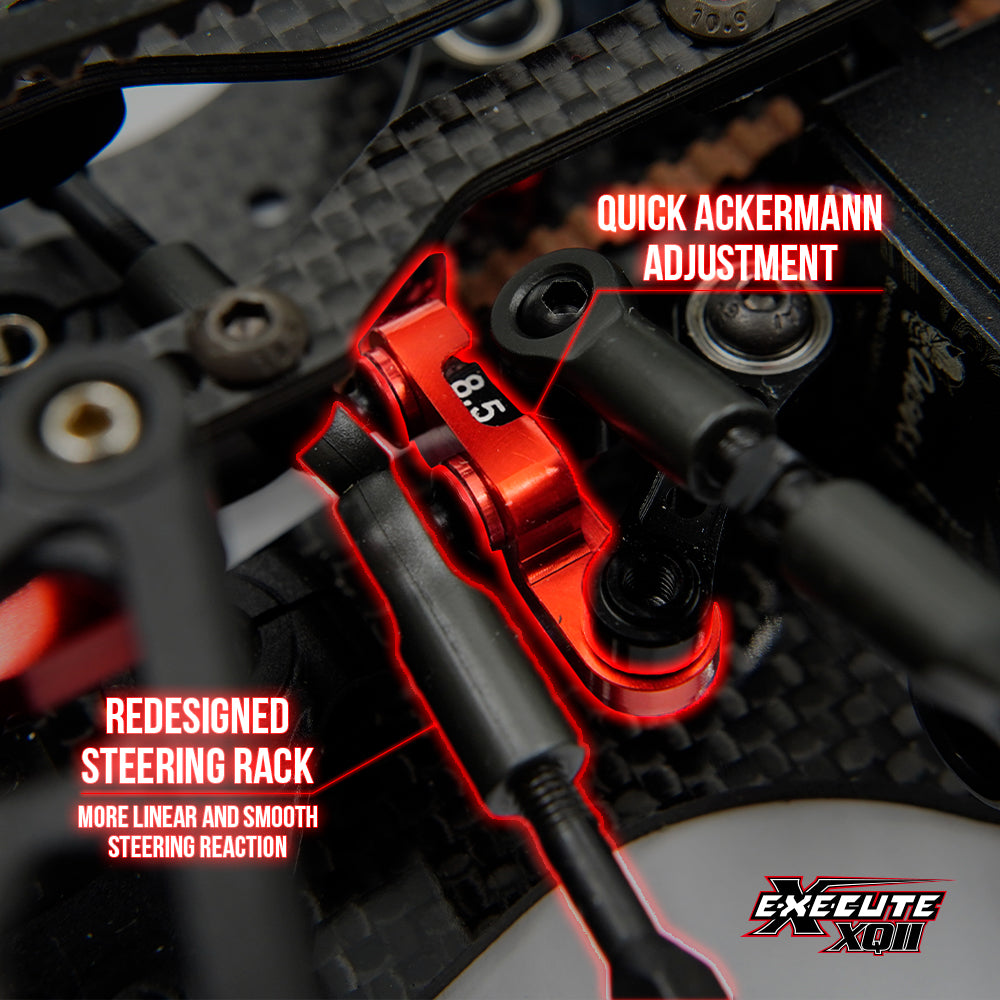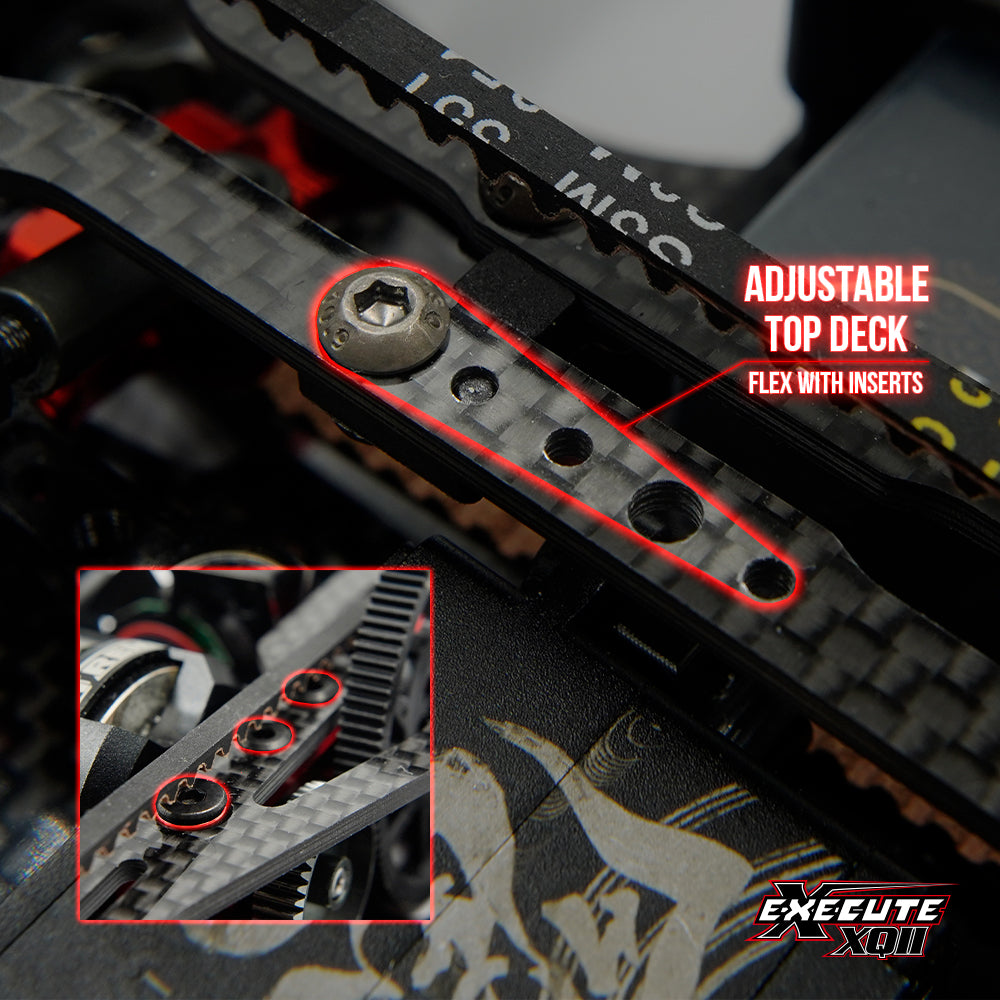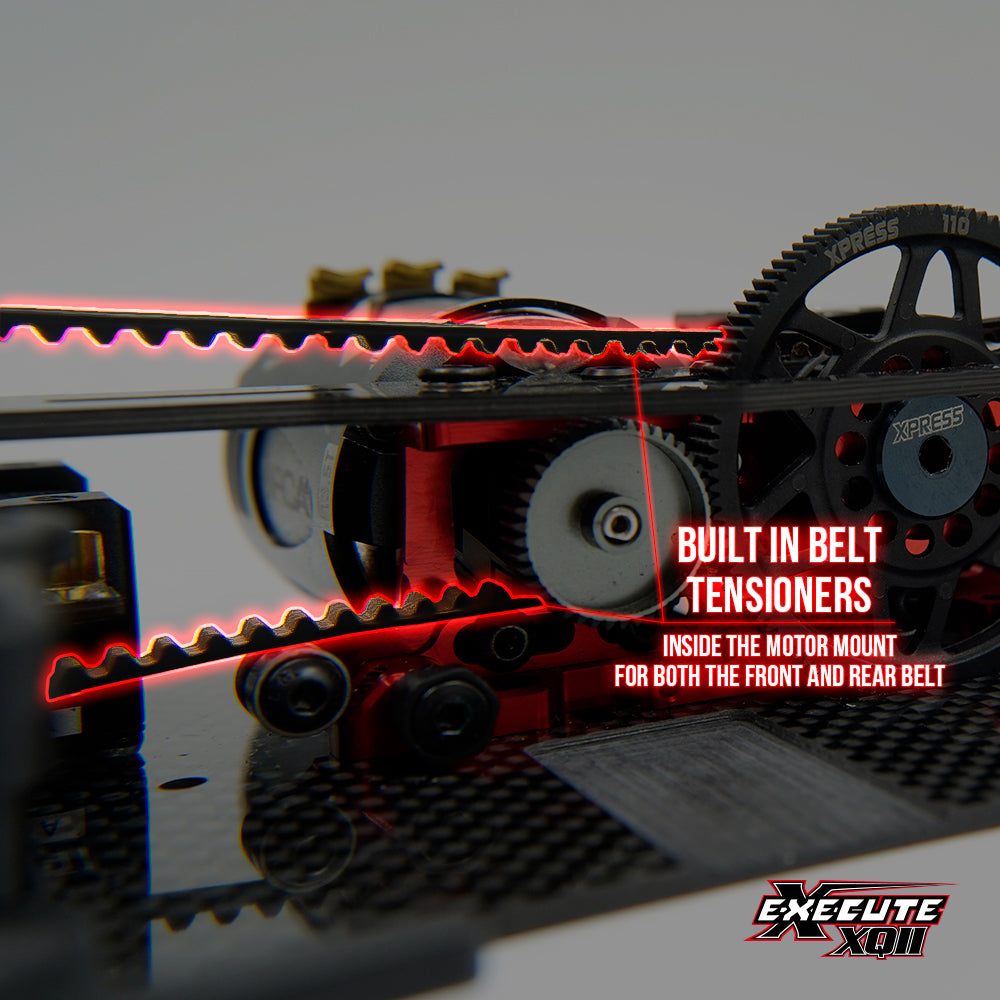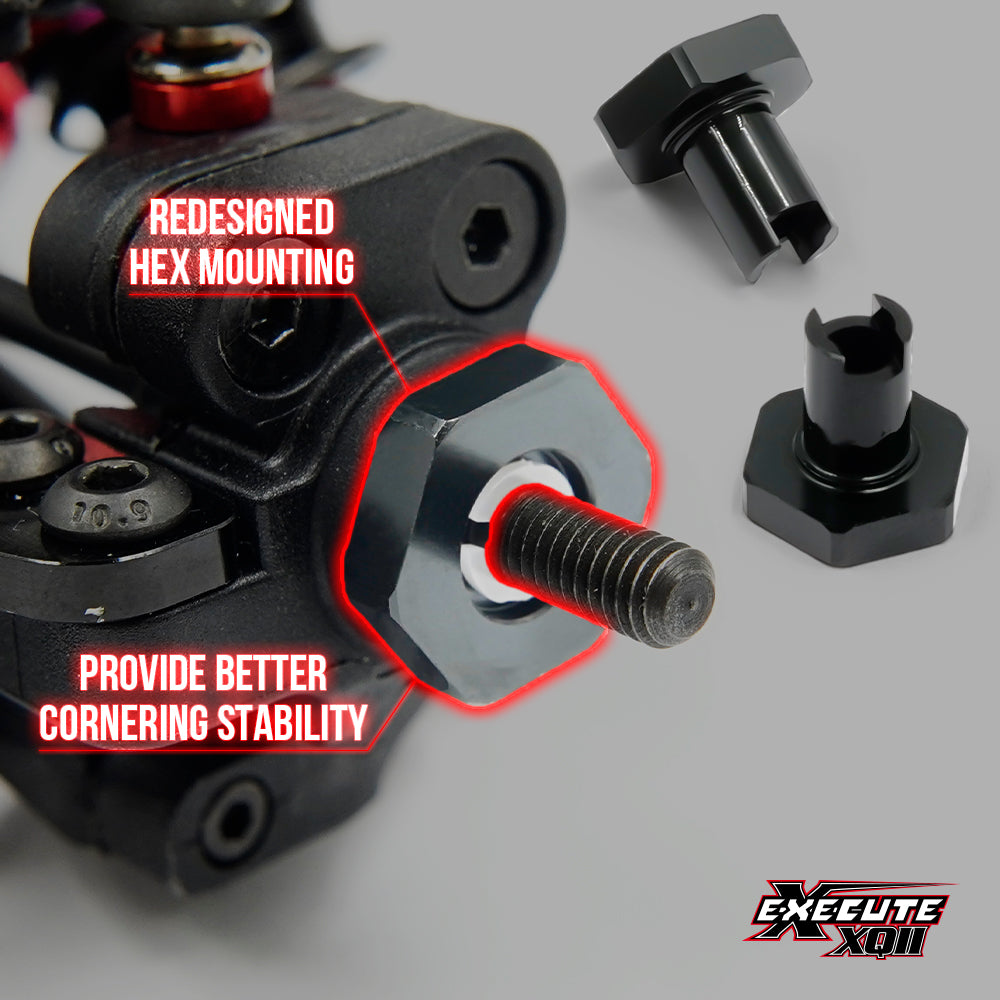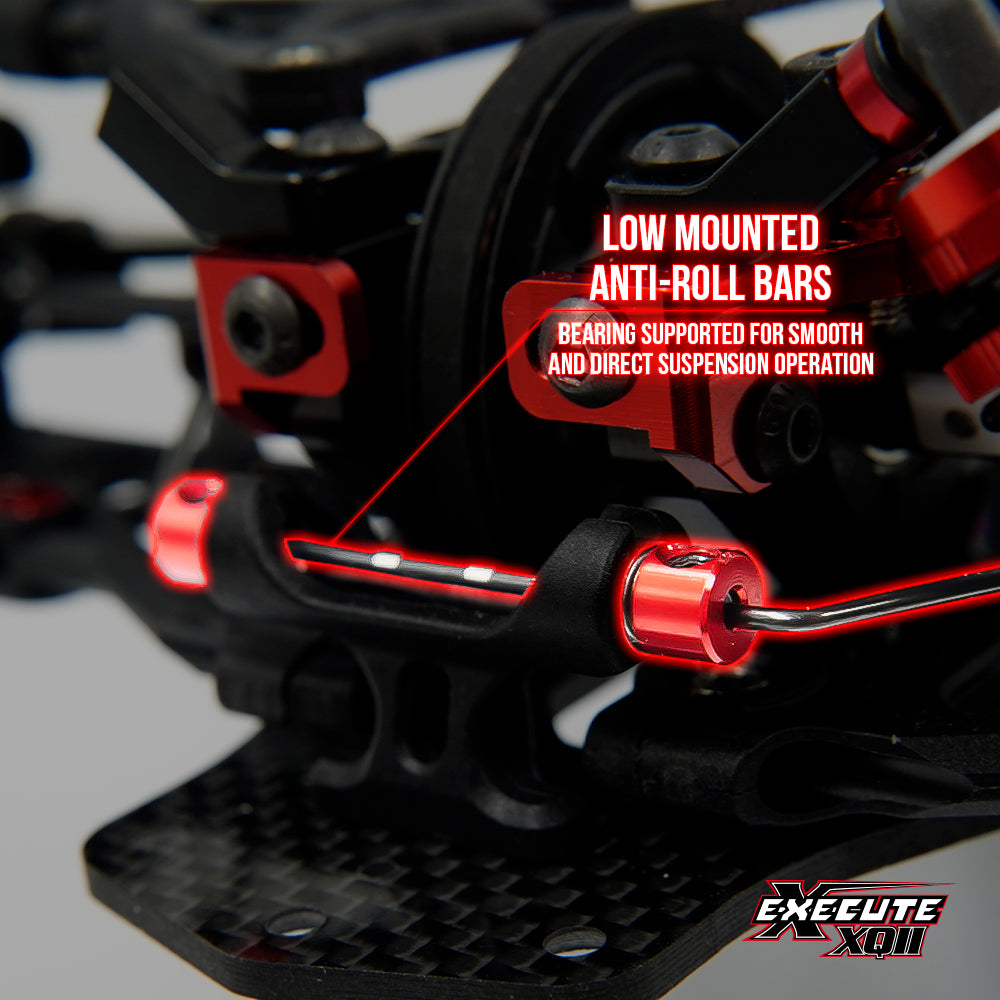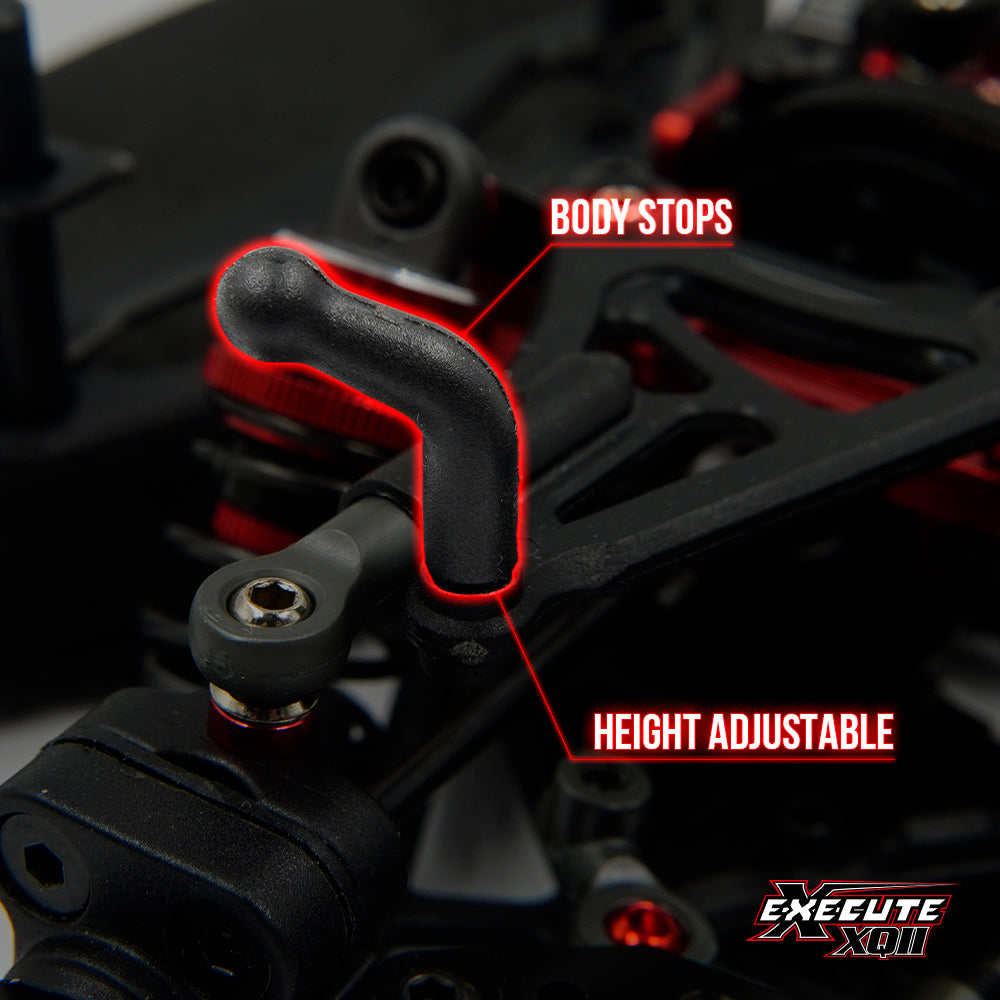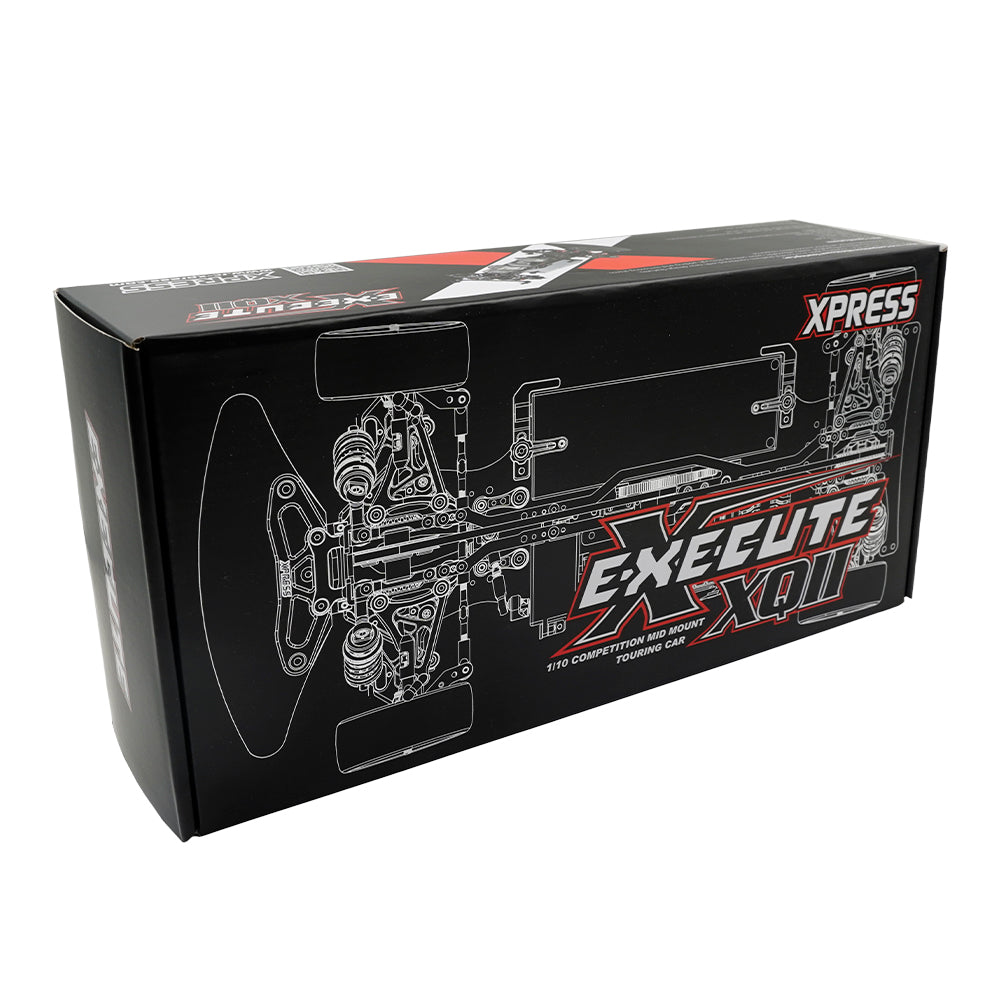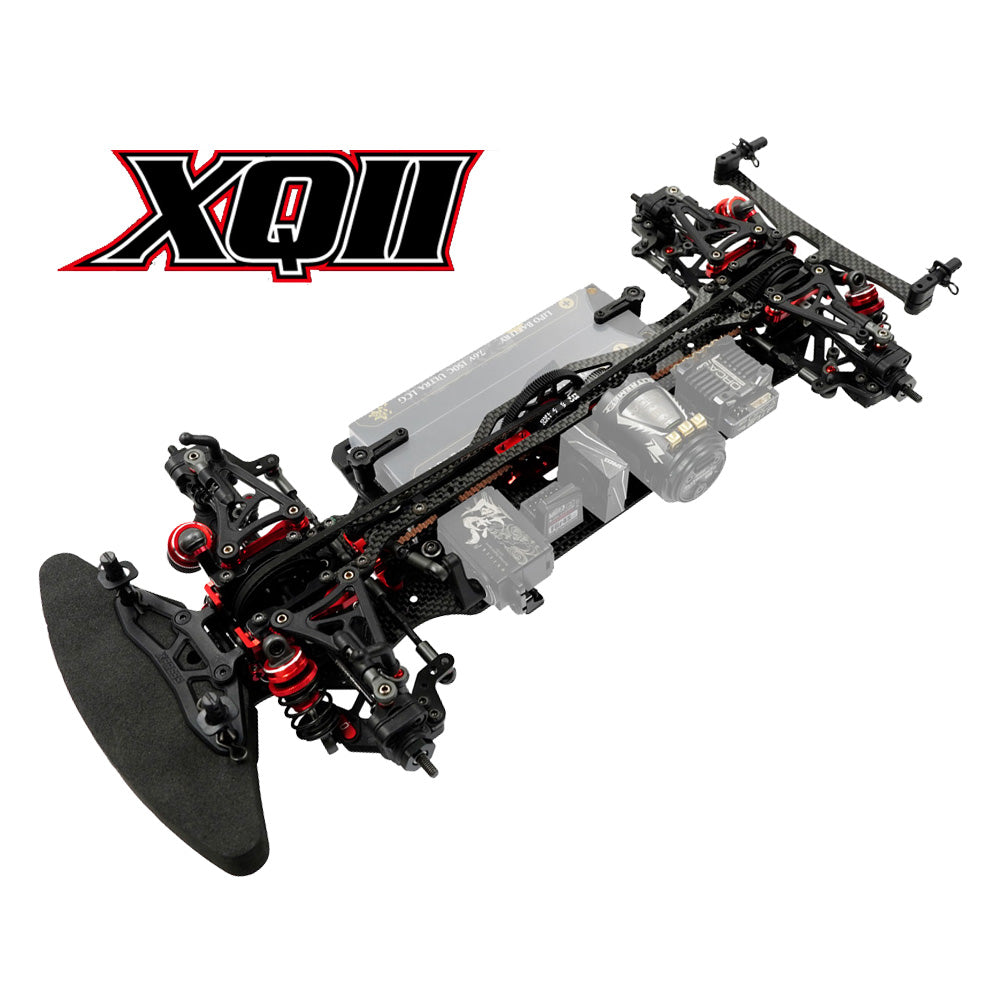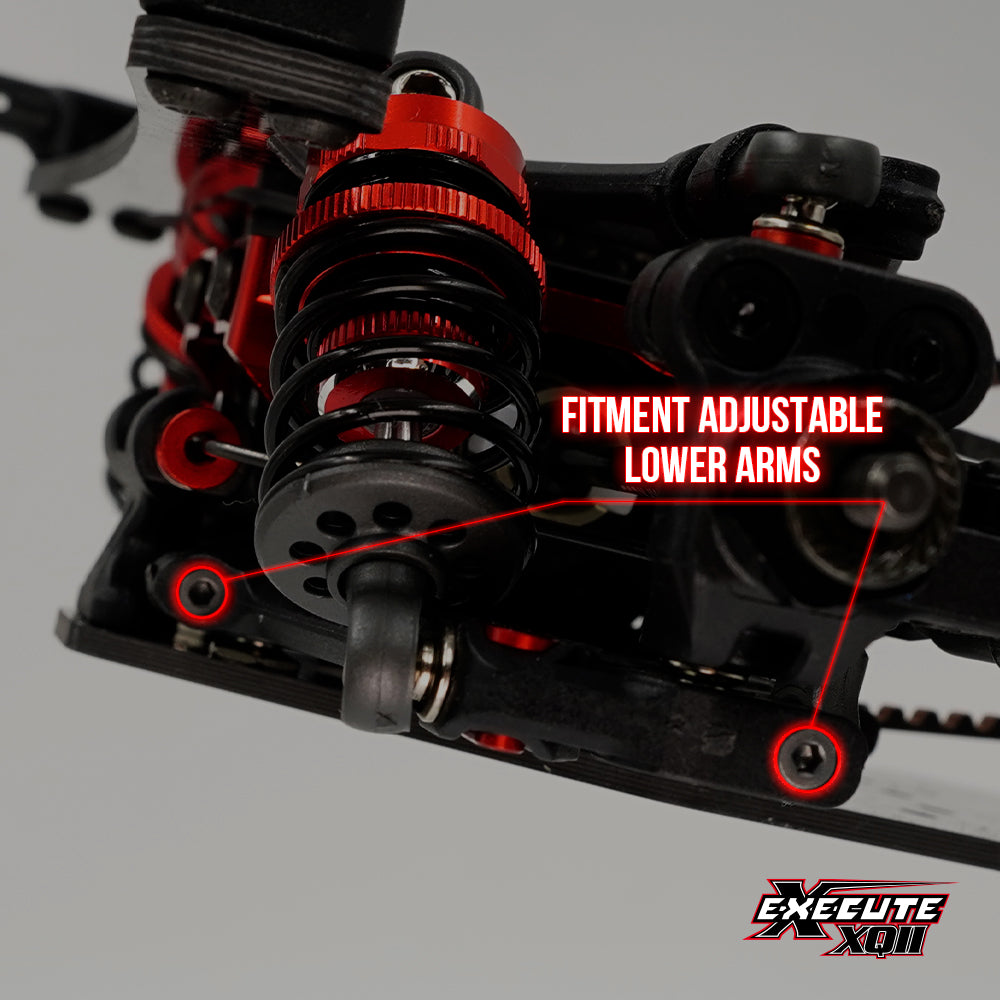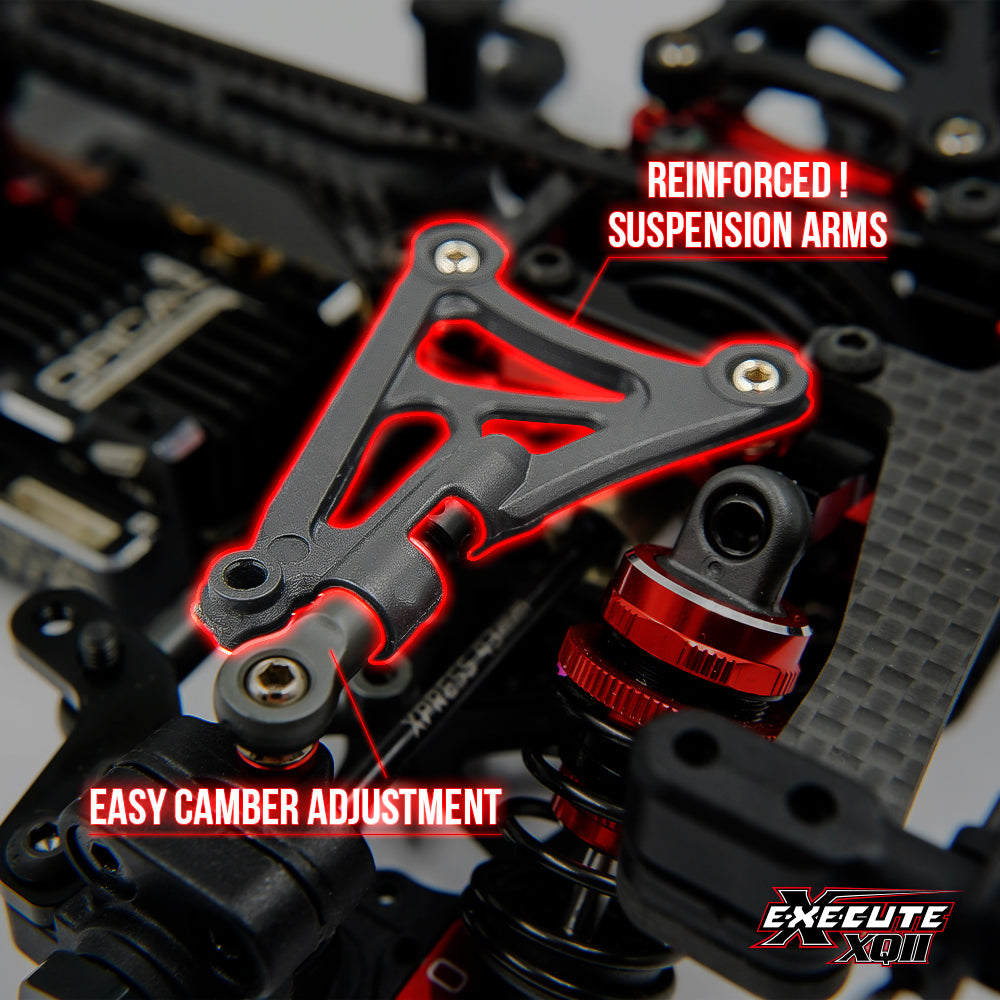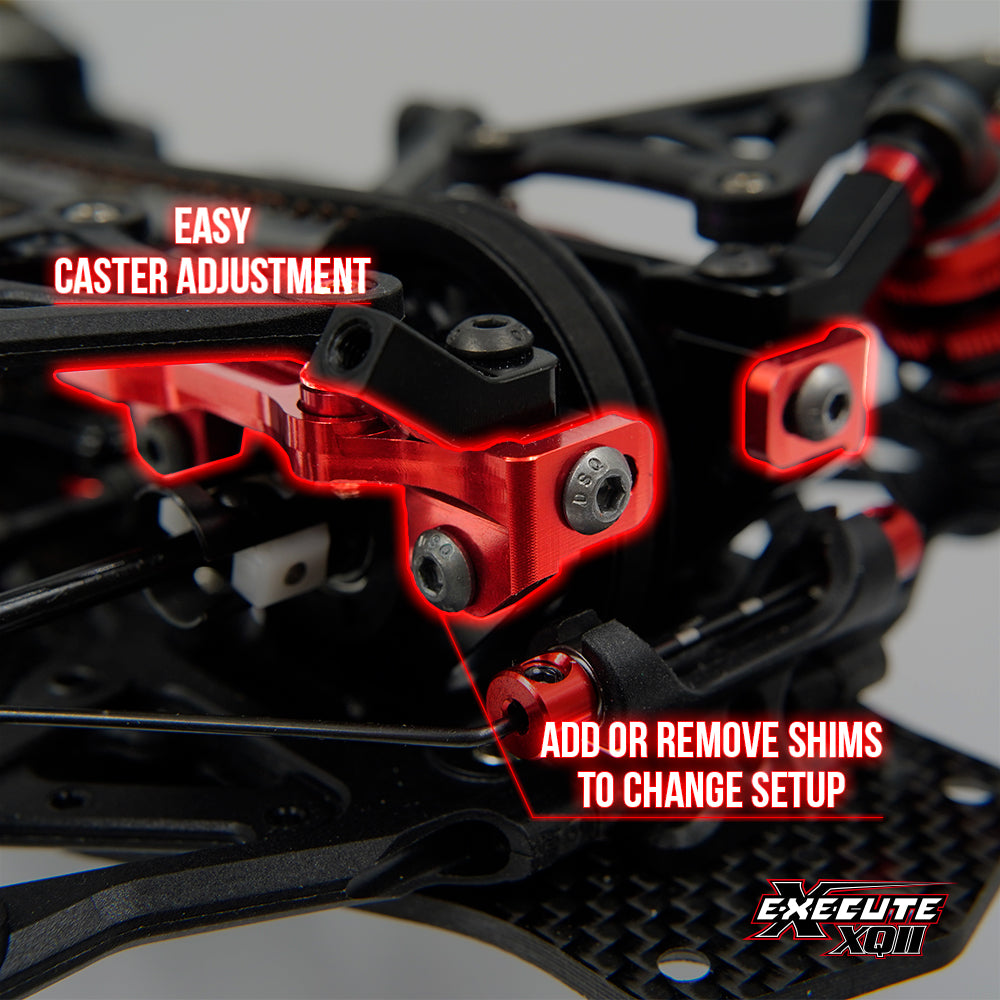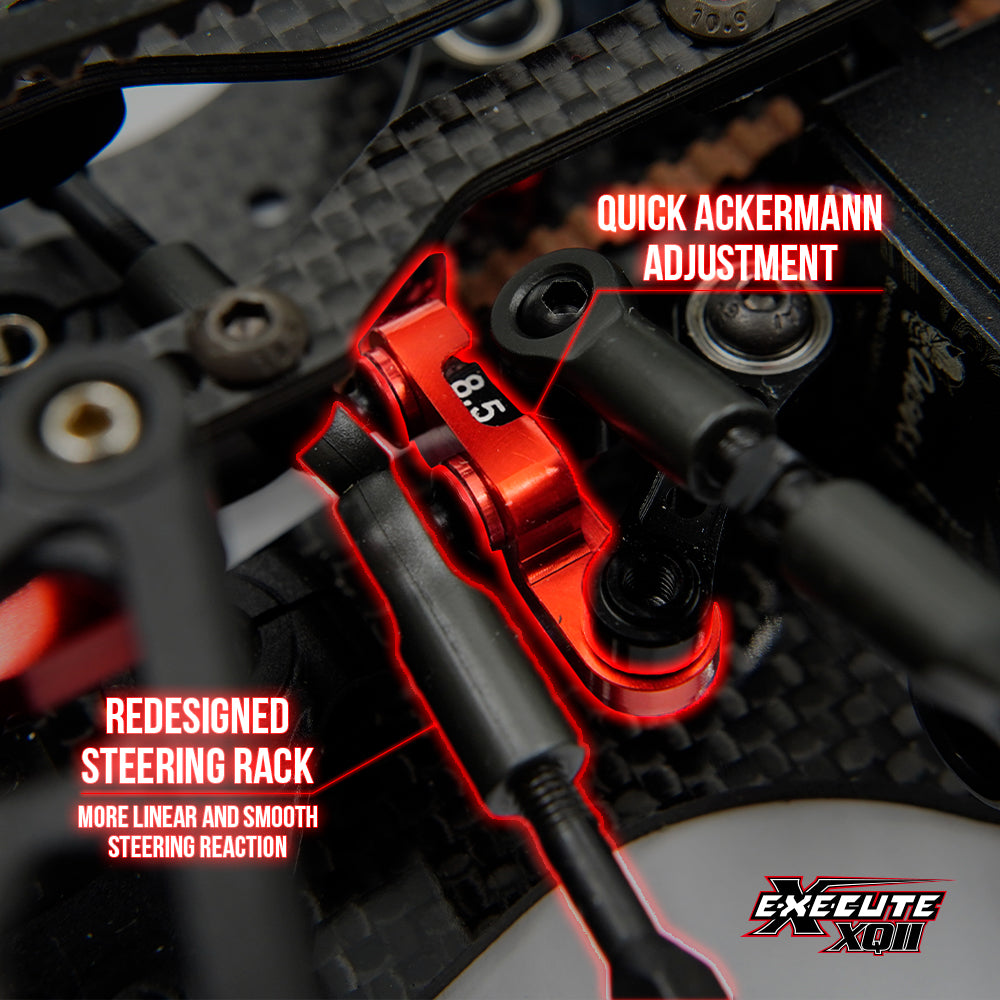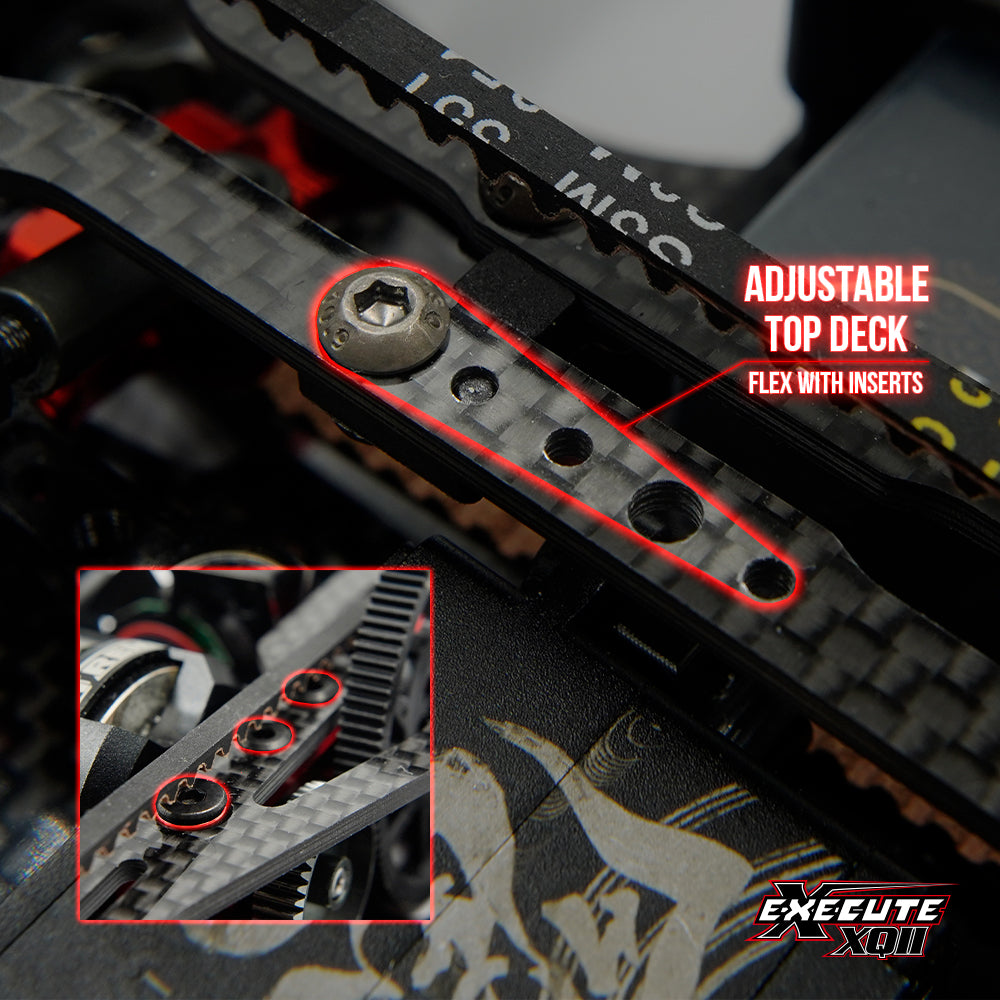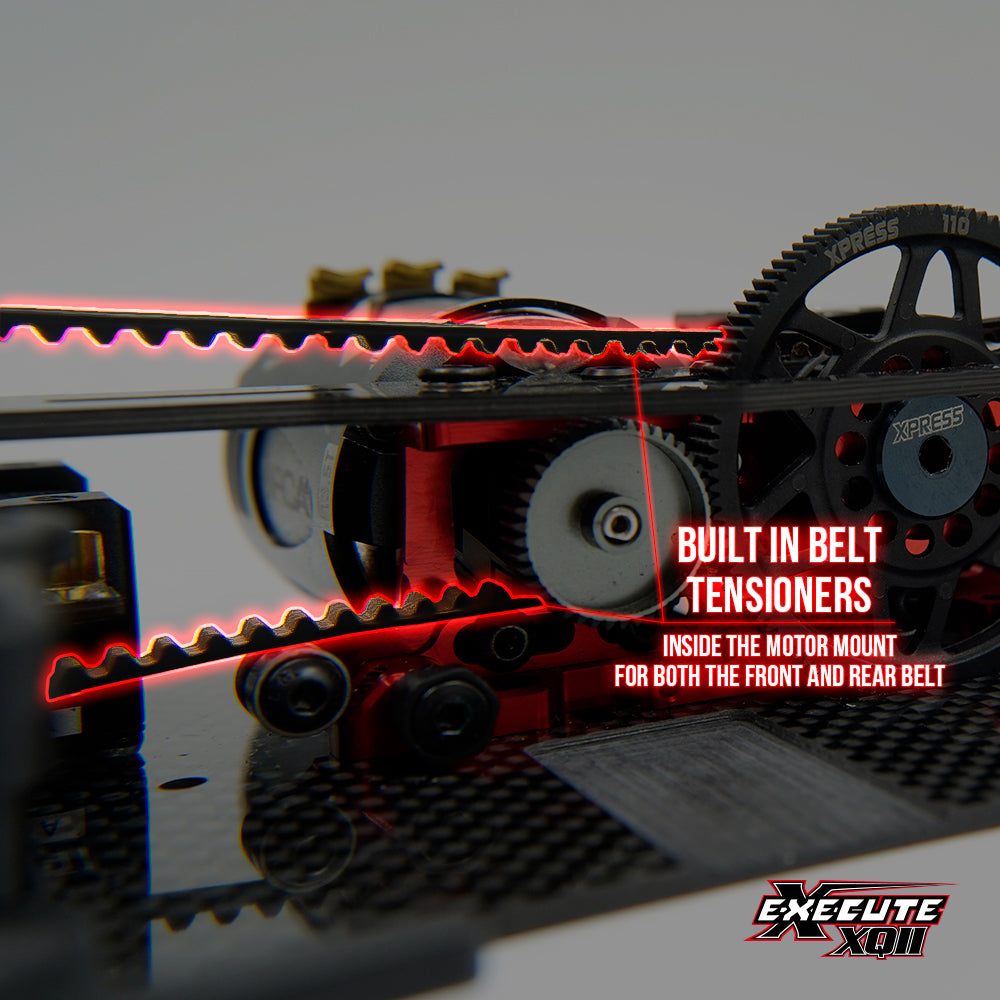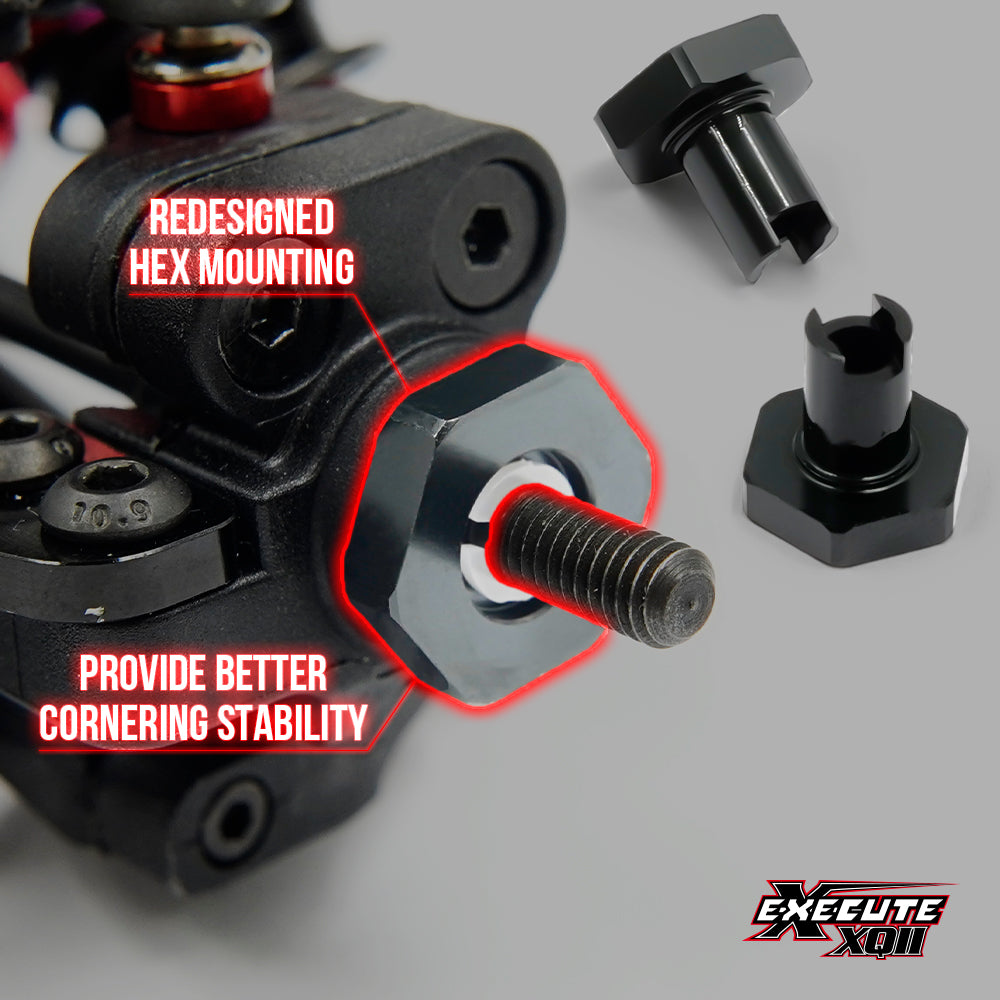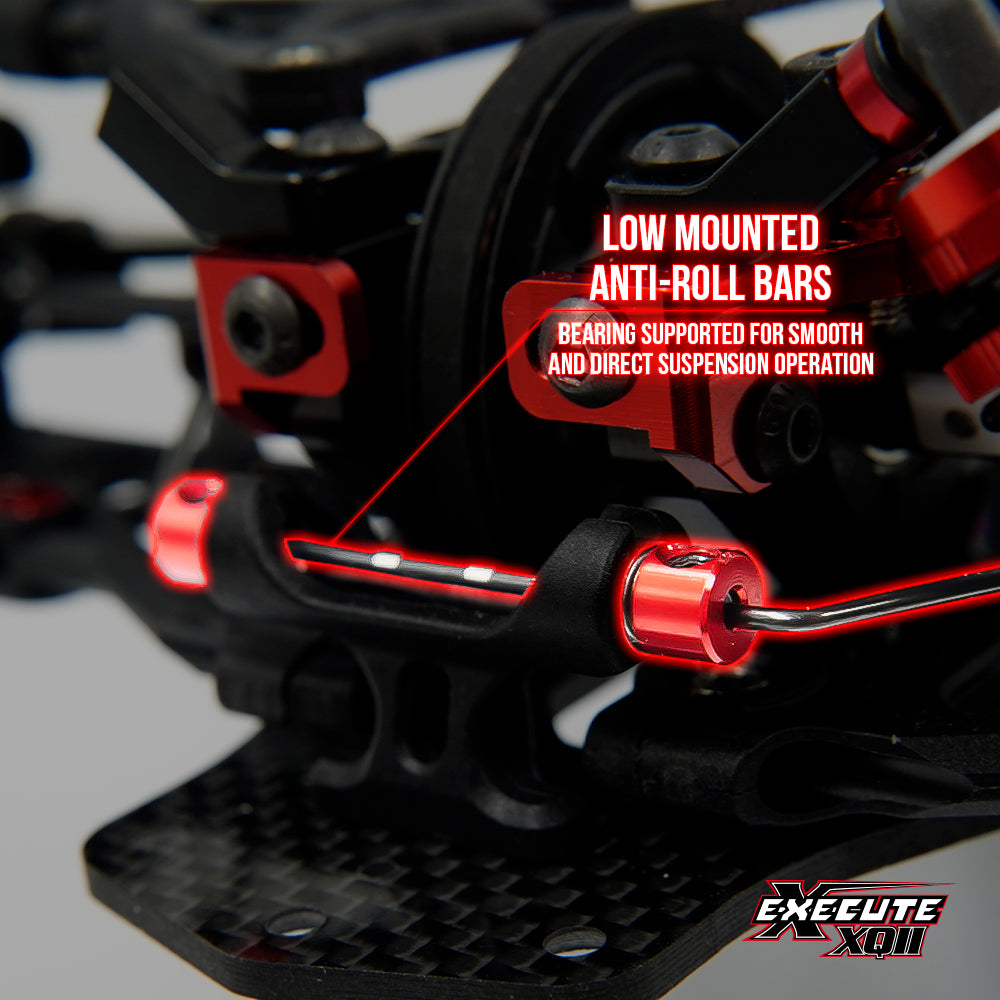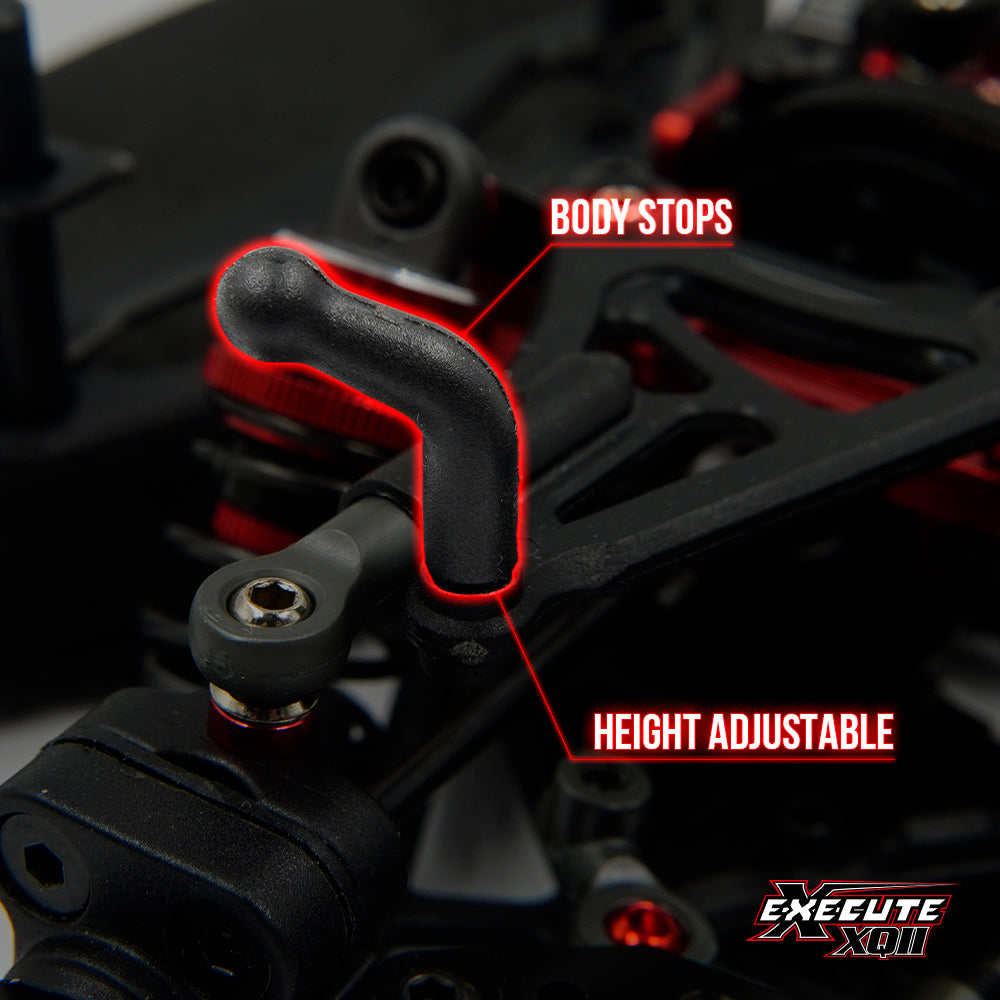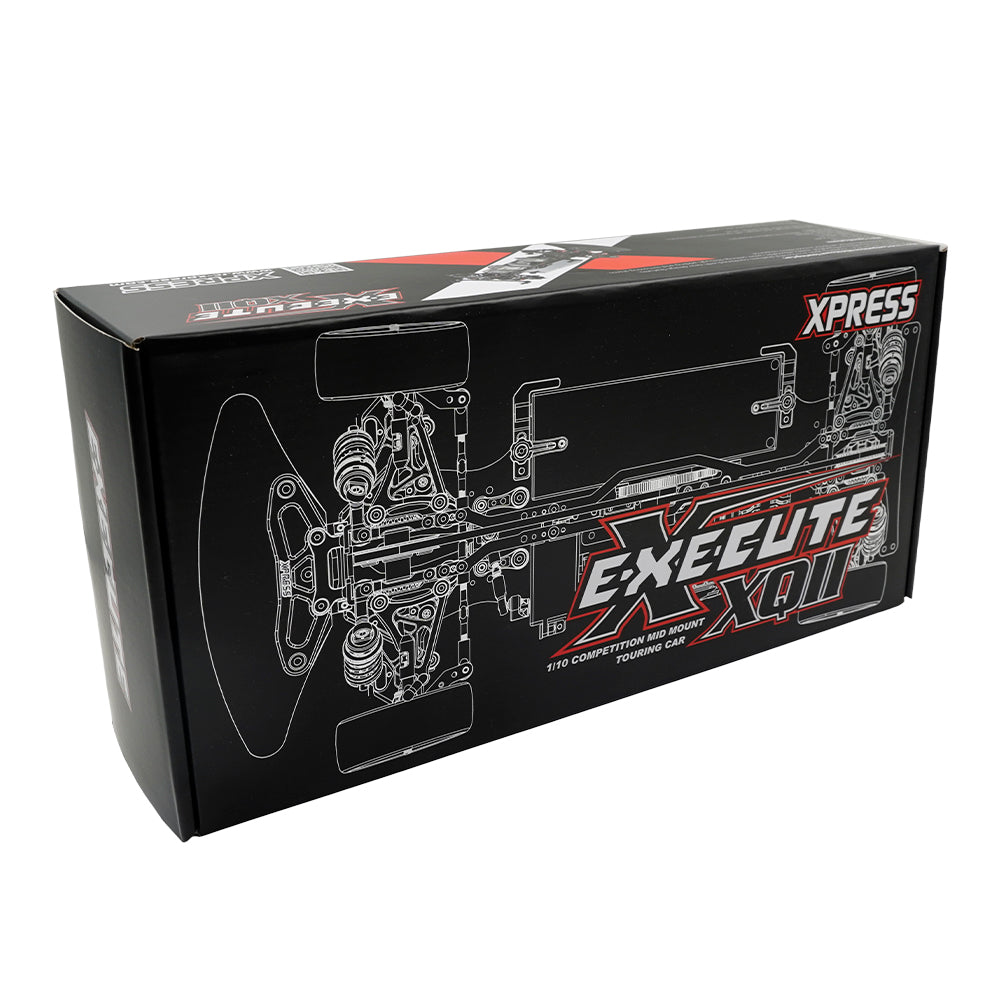 Xpress XP-90040 XQ11 1/10 Competition 4WD Touring Car Kit
The Xpress Execute XQ11 builds on the successful Execute mid-pulley platform by adding a host of new design features.
Comes in a mid pulley configuration, easily adjustable caster settings through adding and removing shims. A re-positioned roll bar setup for a more direct response.

Features
New reinforced long lower suspension arms with slop adjustment
New lower suspension arm adjustable shock mounting with adjustable shock positions 
New reinforced upper suspension arms with easy camber adjustment, acheived via adding and removing shims
New steering block design incorporating adjustable king pin angle

, acheived via adding and removing shims

New upper arm length adjustment system utlizing shims for minute adjustments
New floating electronics tray providing reduces interference with chassis flex
Multitude of top deck options and chassis flex adjustment options
Adjustable top deck flex with inserts
Redesigned steering rack for a more linear and smooth steering reaction with quick ackermann adjustment

Built in belt tensioners in the motor mount for both the front and rear belt
Low profile lightweight bumper
Split bulkheads aimed for a wider setup window
Bearing supported, low mounted anti-roll bars for smooth and direct suspension operation
Redesigned hex mounting for cornering stability

Low profile upper bulkheads for a lower center of gravity

4.0mm driveshaft protectors giving better drivetrain durability
Special coated ball studs ensures smooth suspension movement
Specifications
Wheelbase: Adjustable 254 to 258mm
Width: Adjustable 185mm
Includes
Xpress Execute XQ11 Touring Car Kit (1 pc)
Requires
Radio system (transmitter and receiver)
Steering servo
Motor
Pinion gear (64p)
Battery pack
Speed controller
Charger
Bodyshell
Wheels, Tyres, Inserts