Premium radio-controlled racing gear shipped worldwide!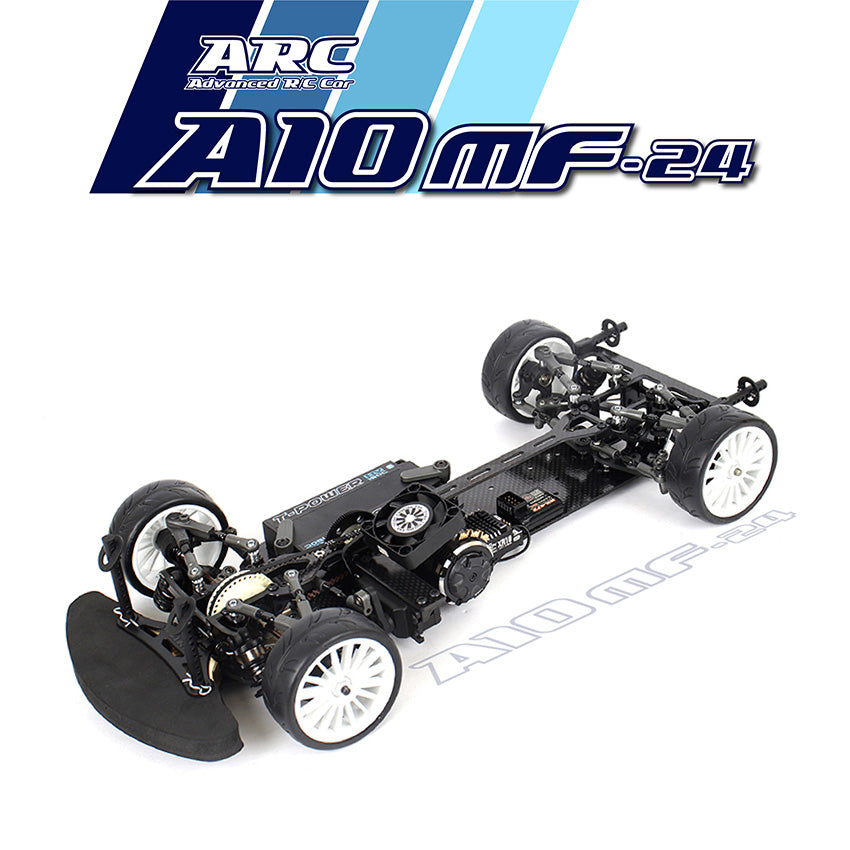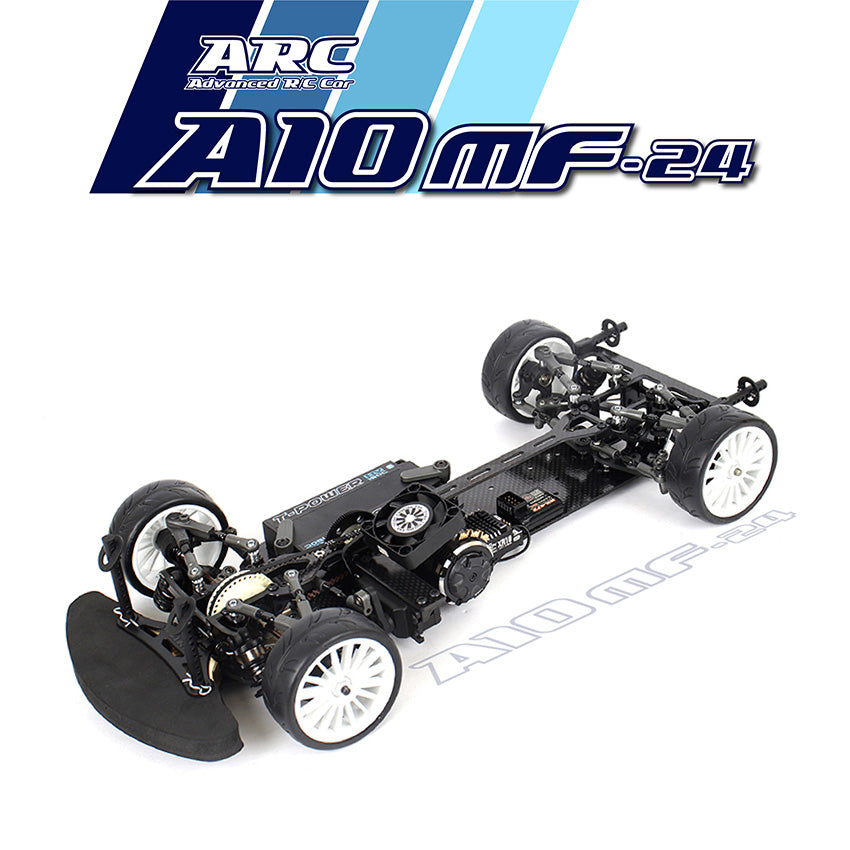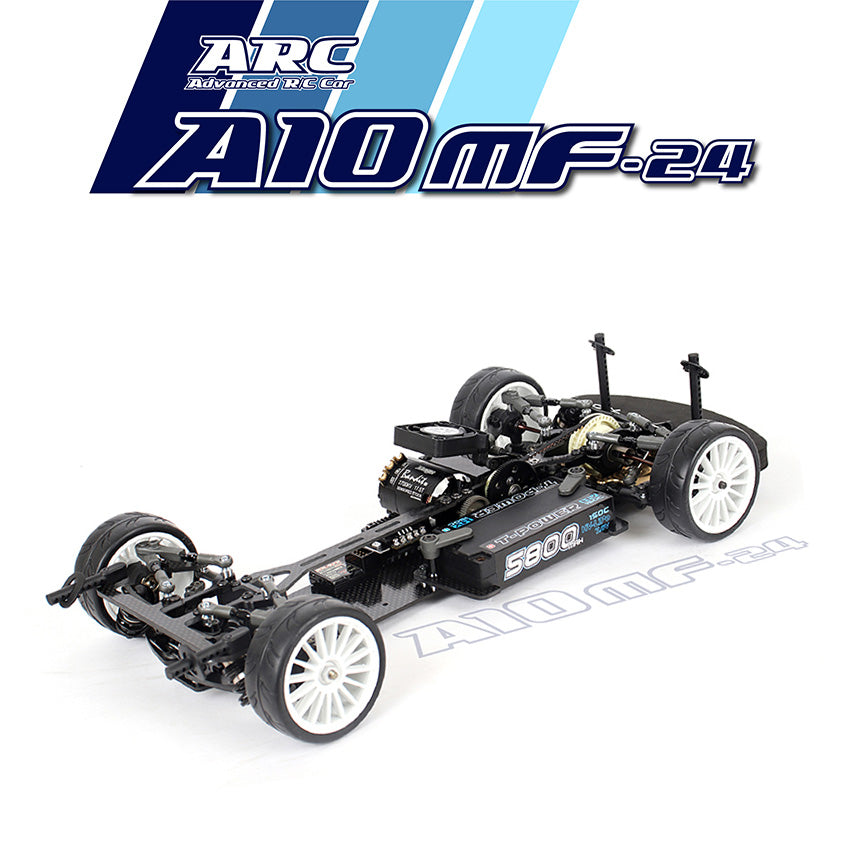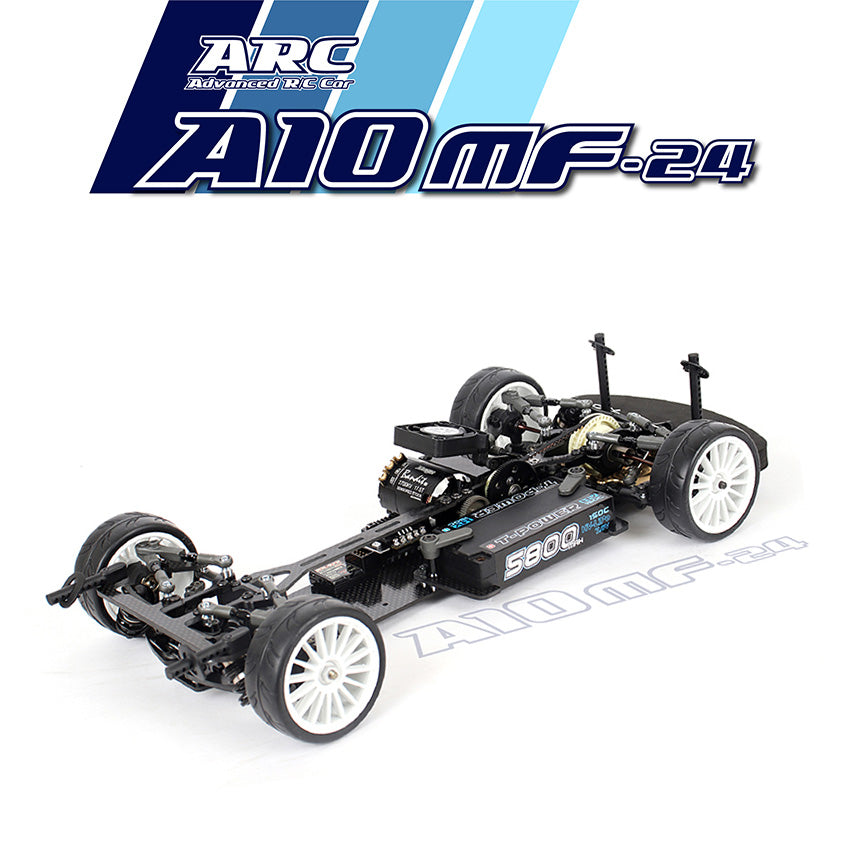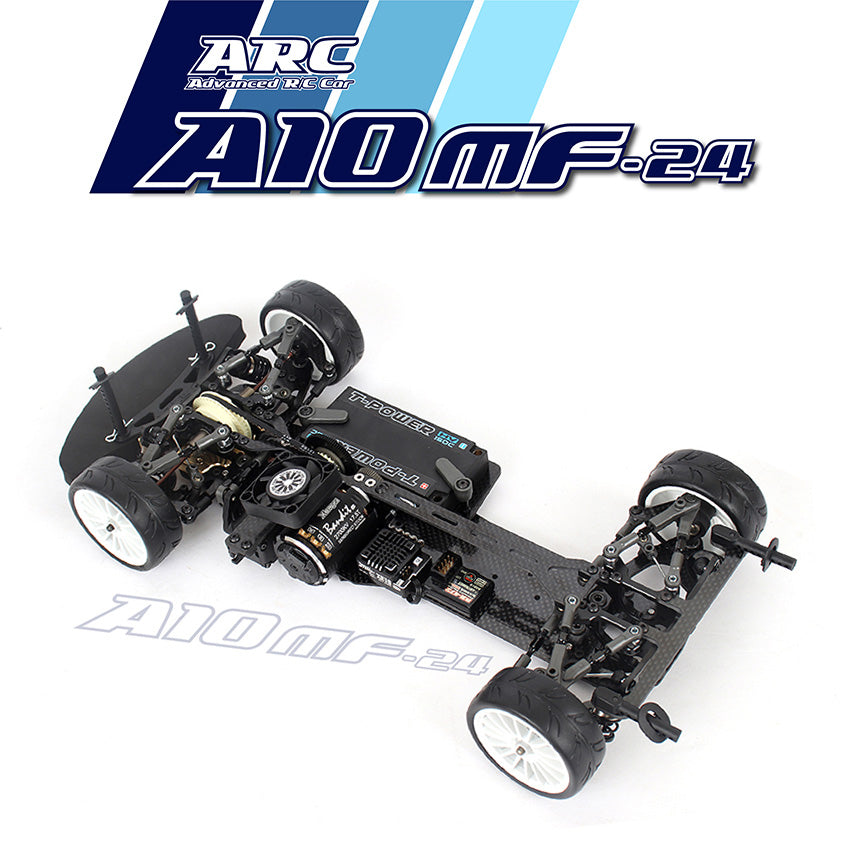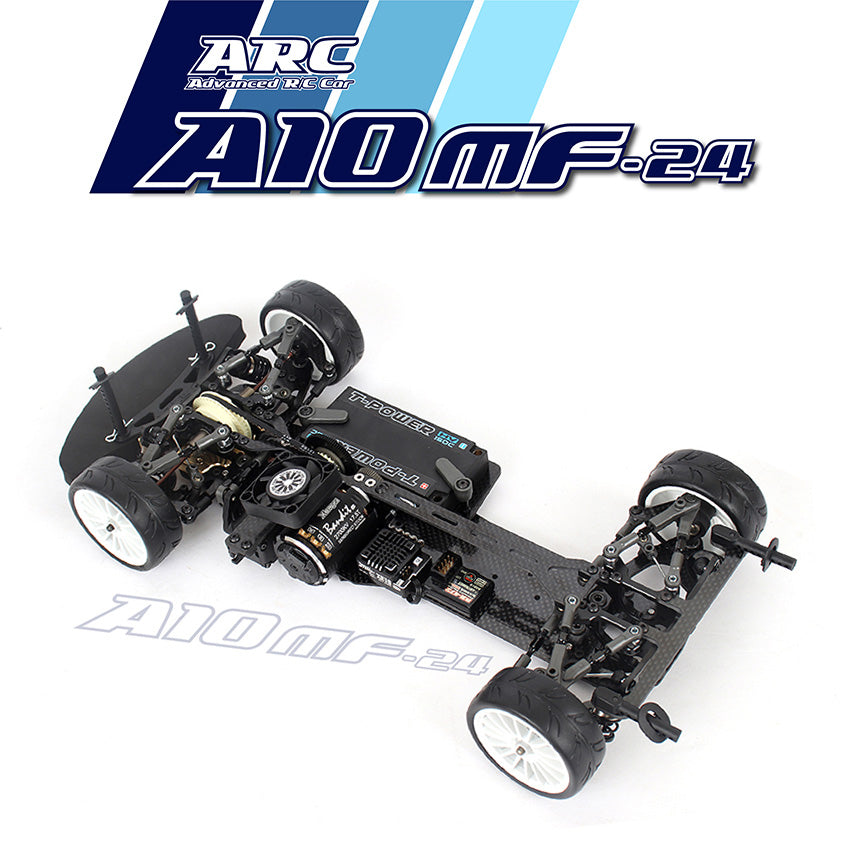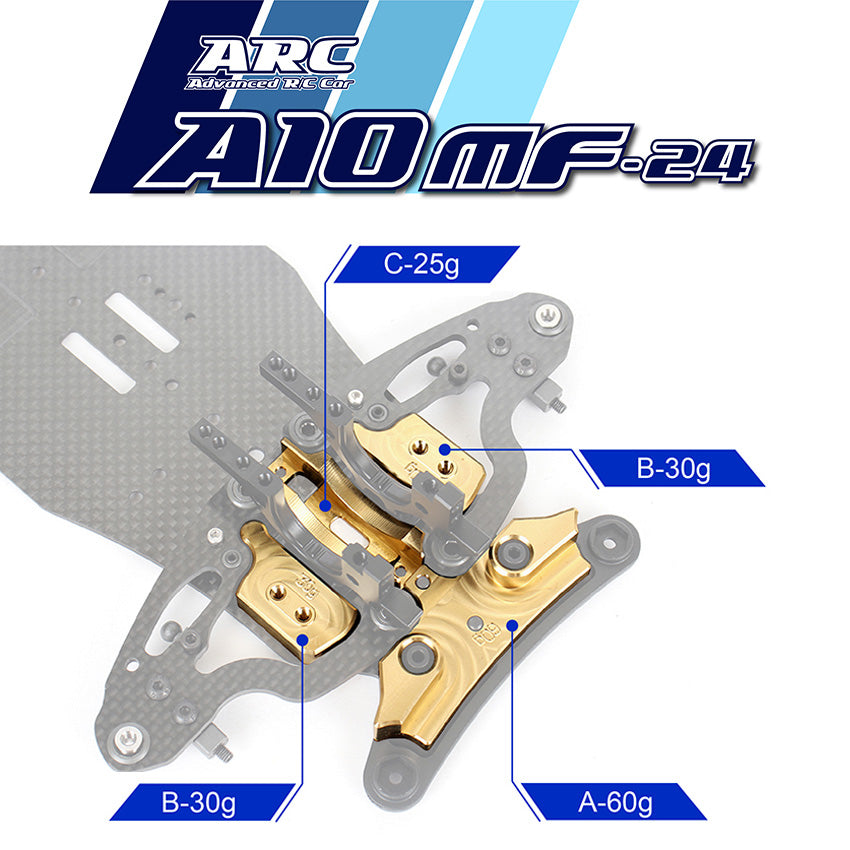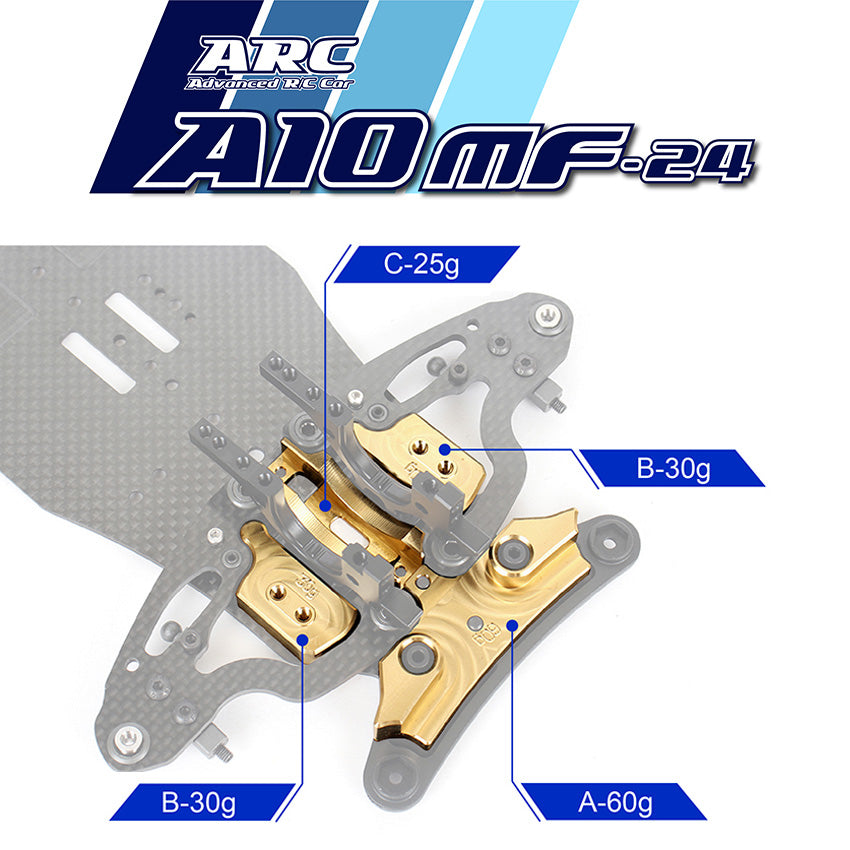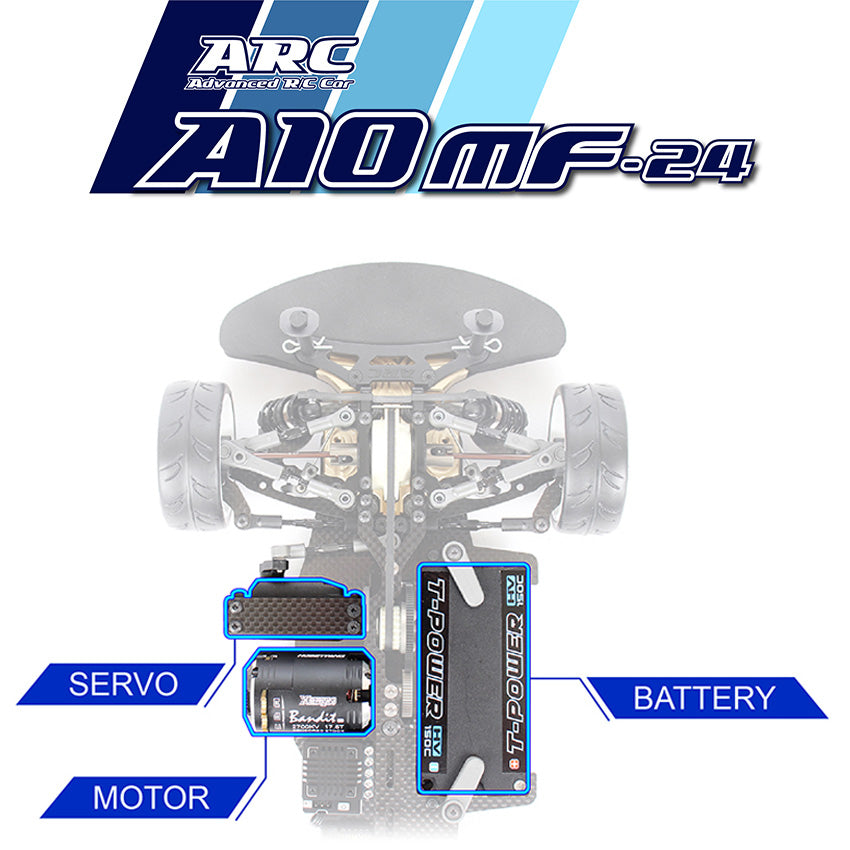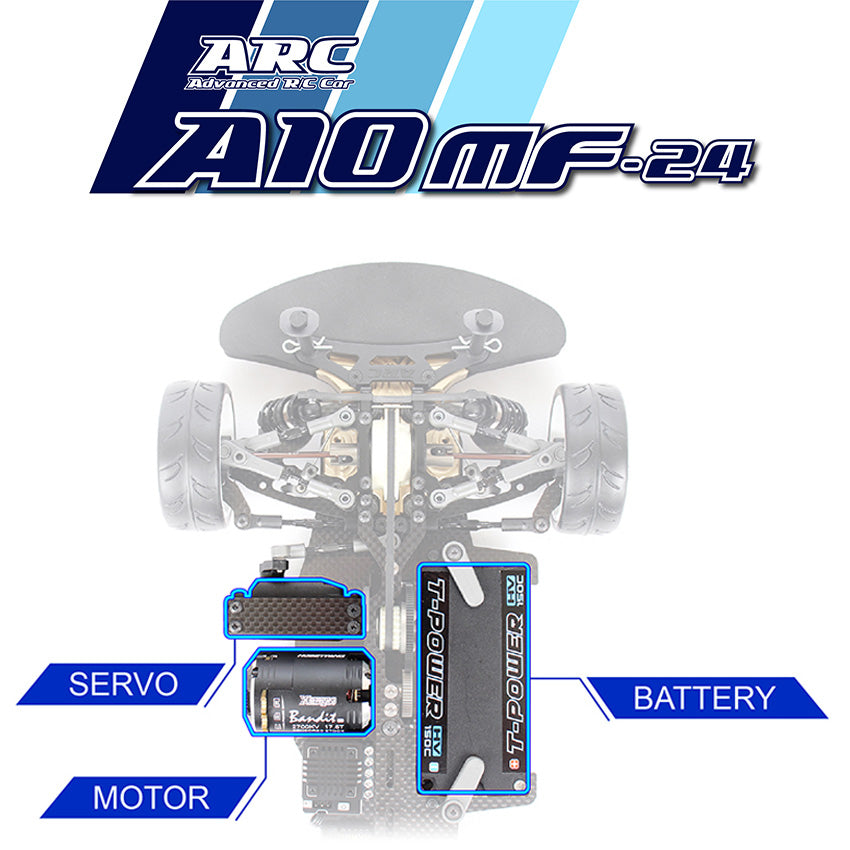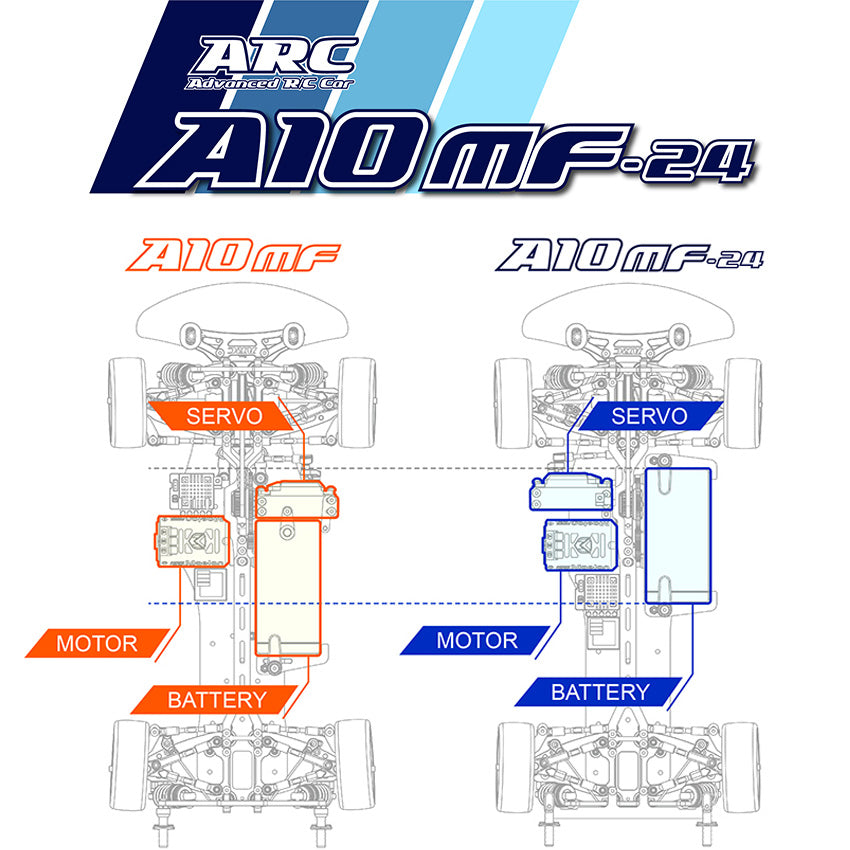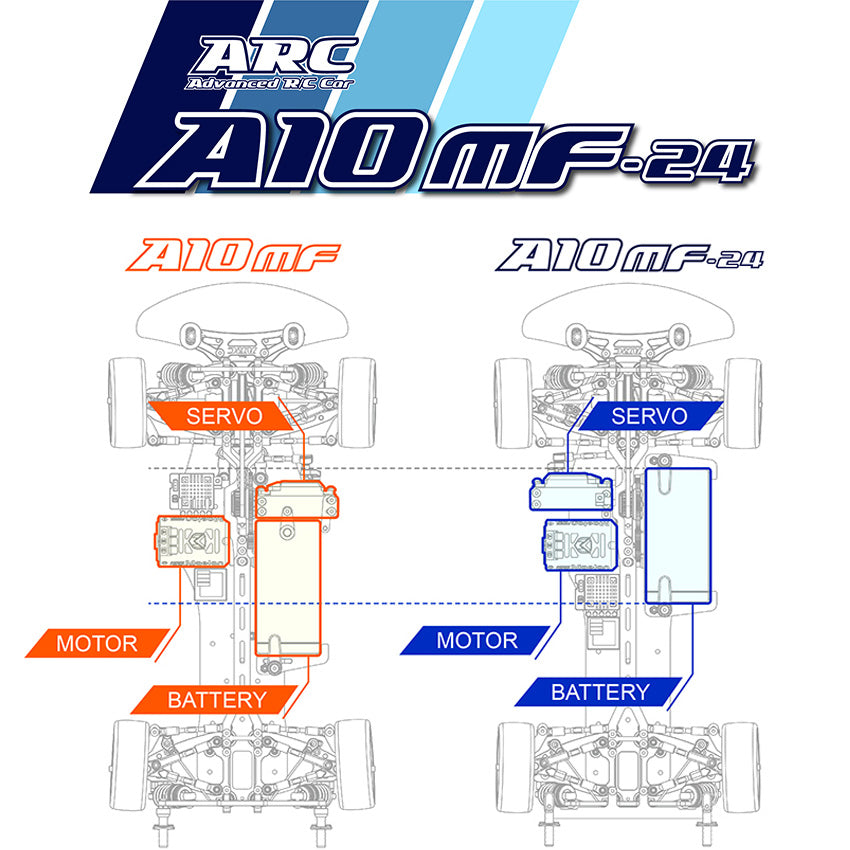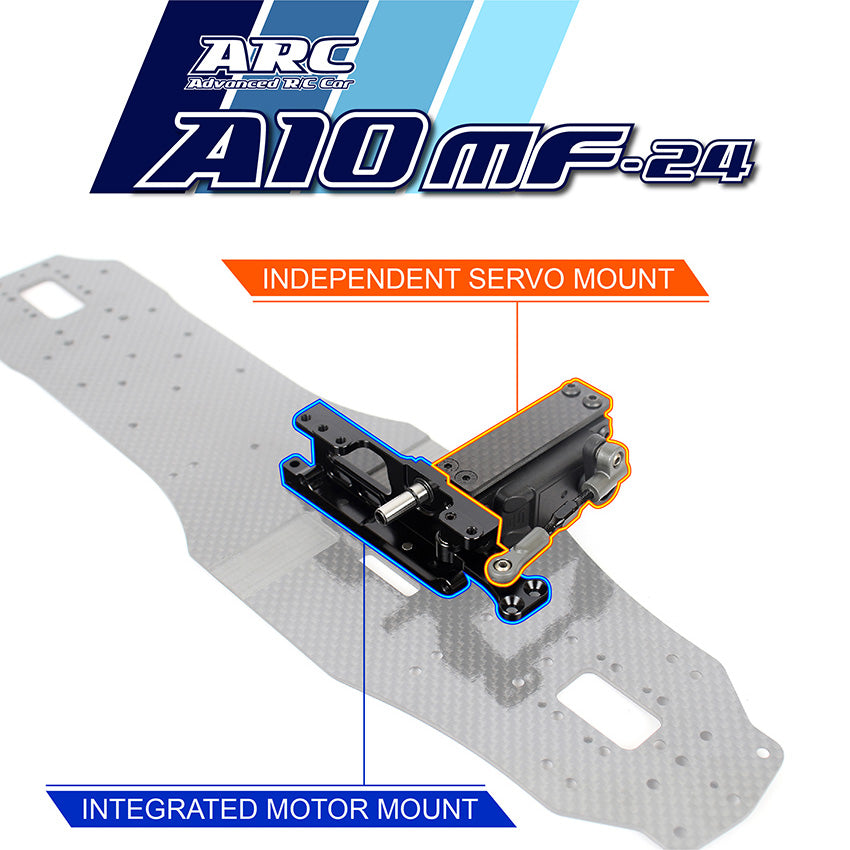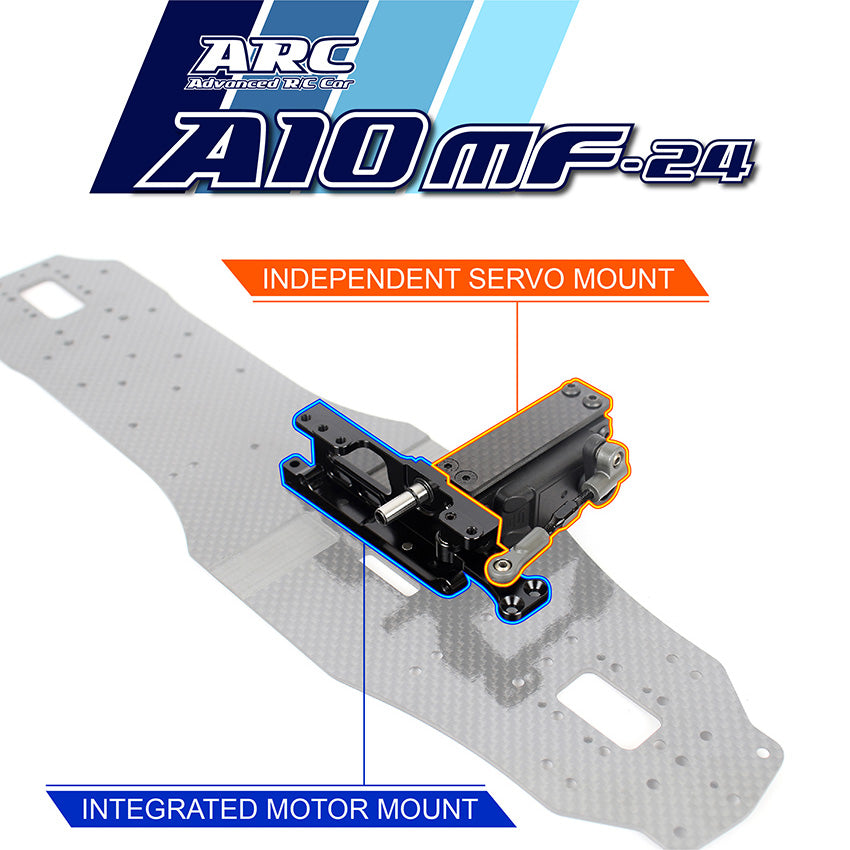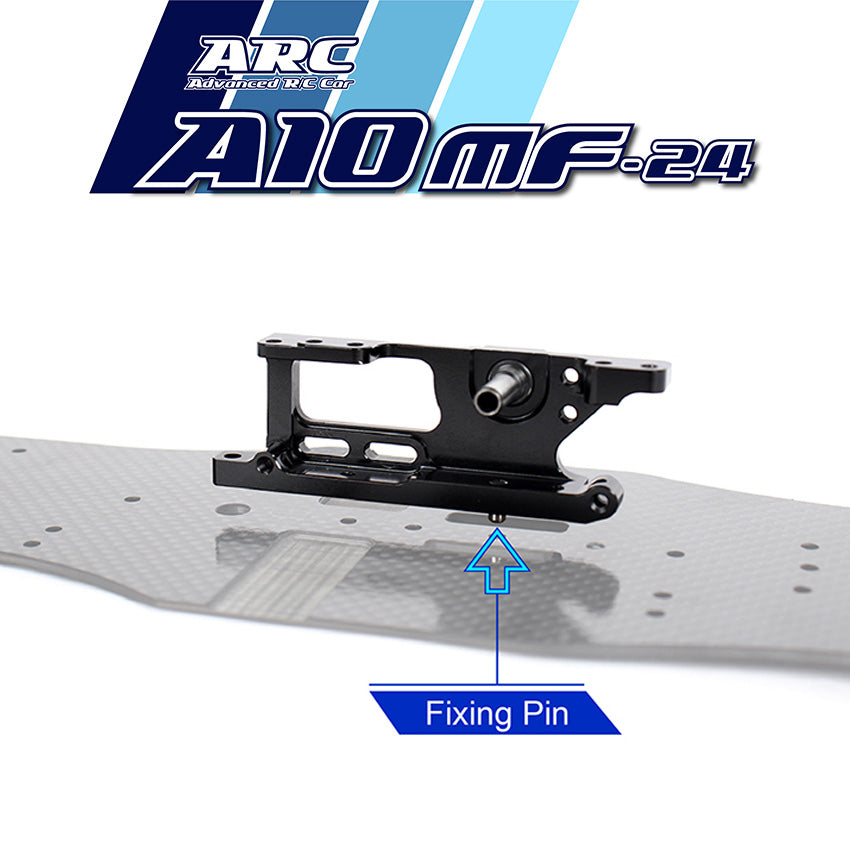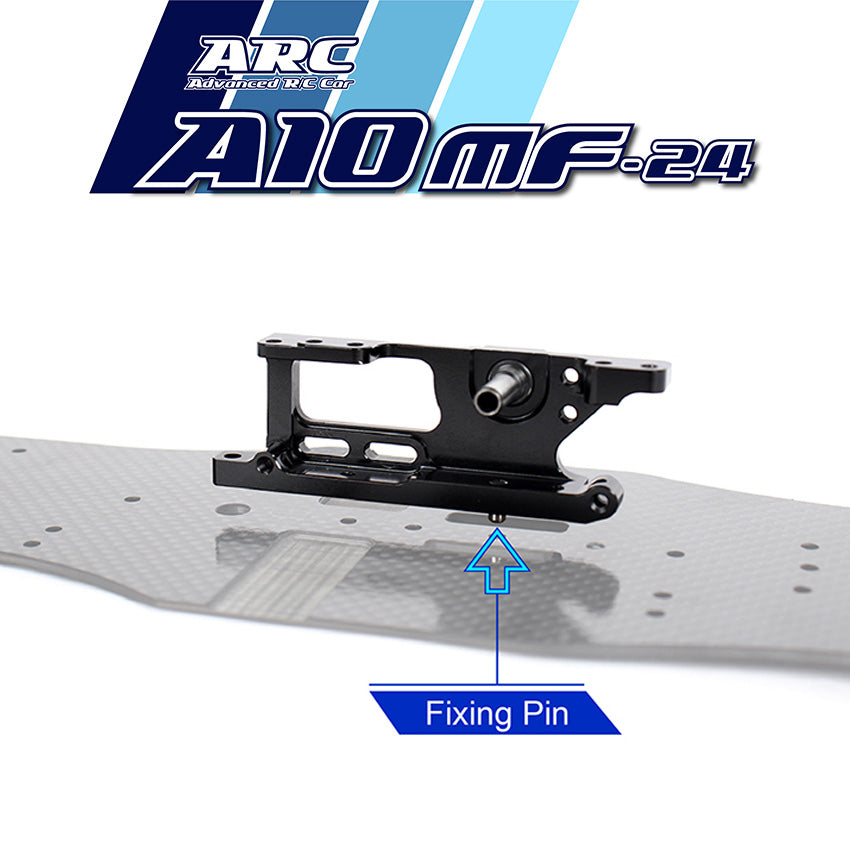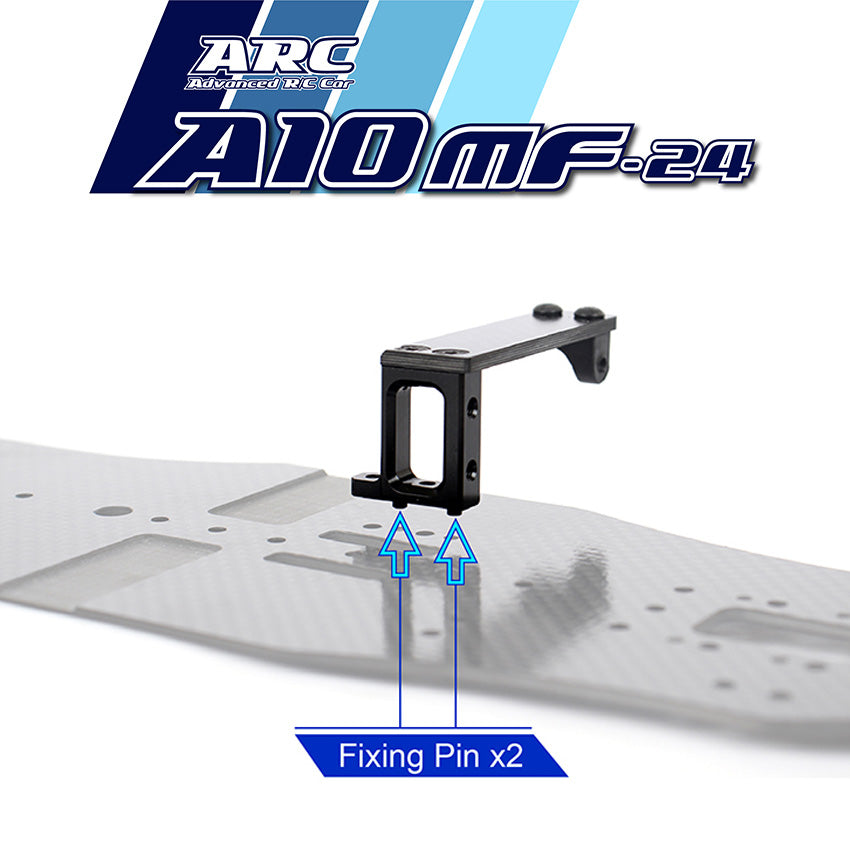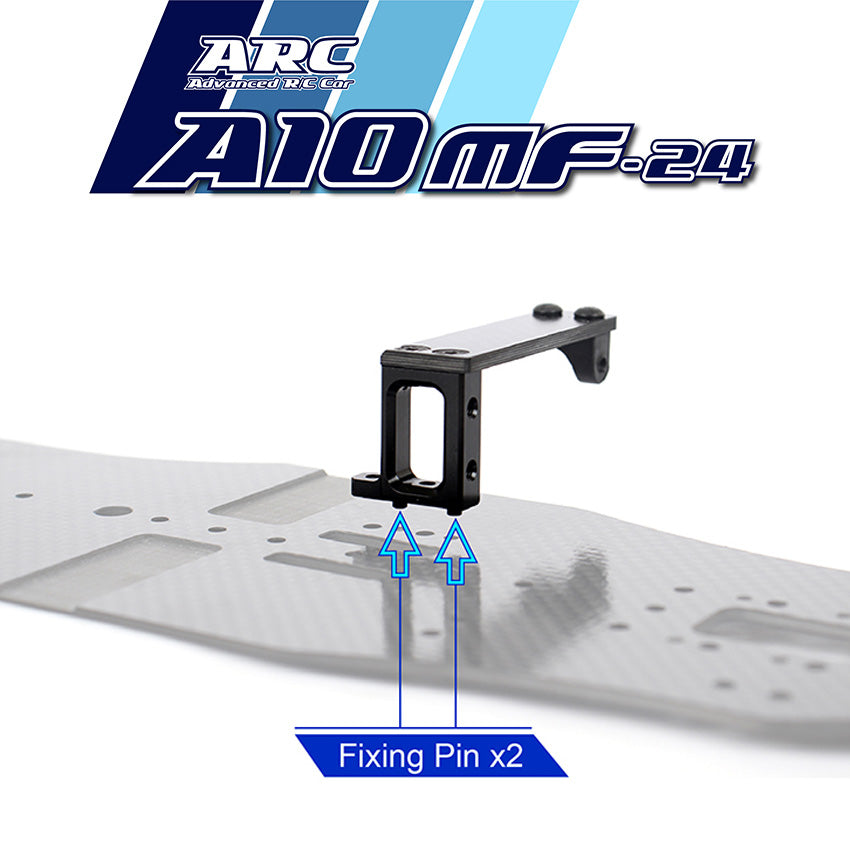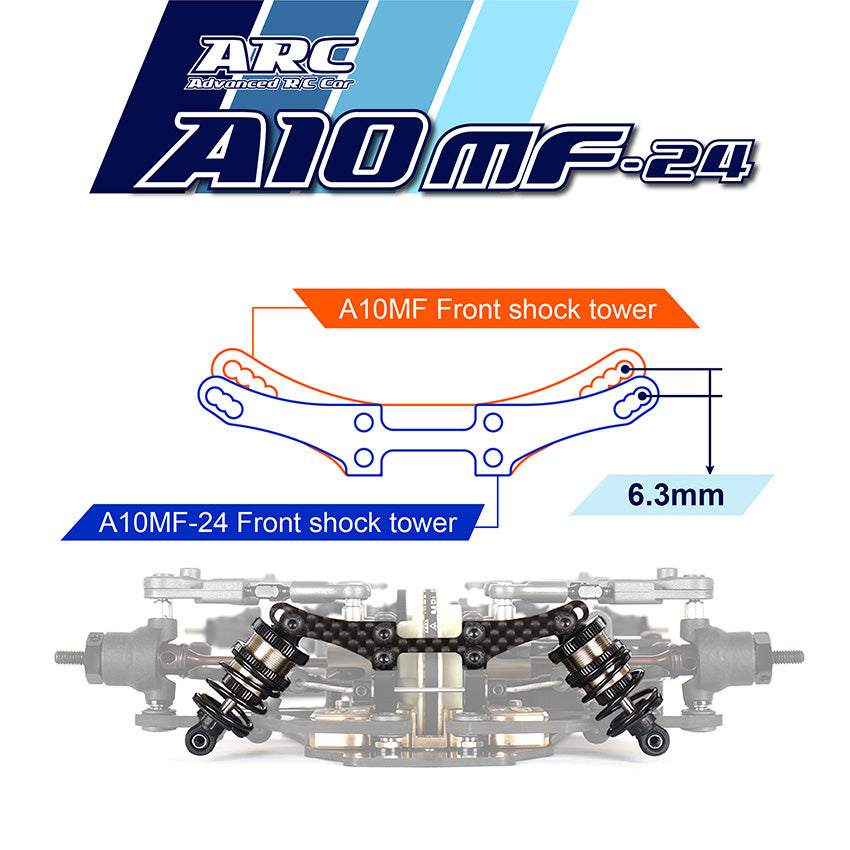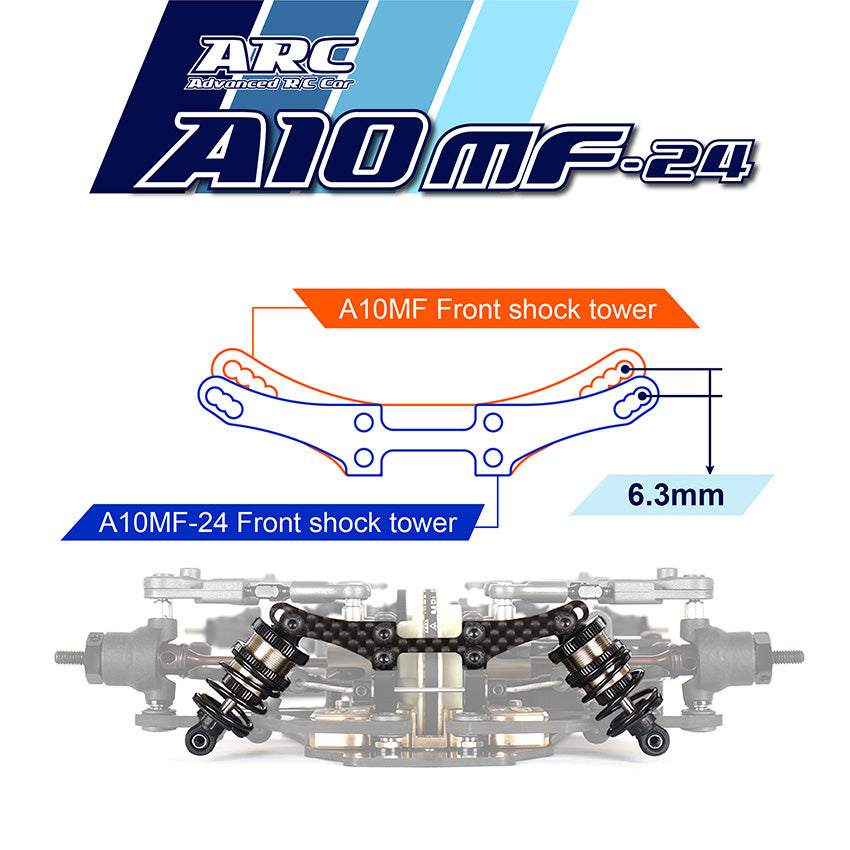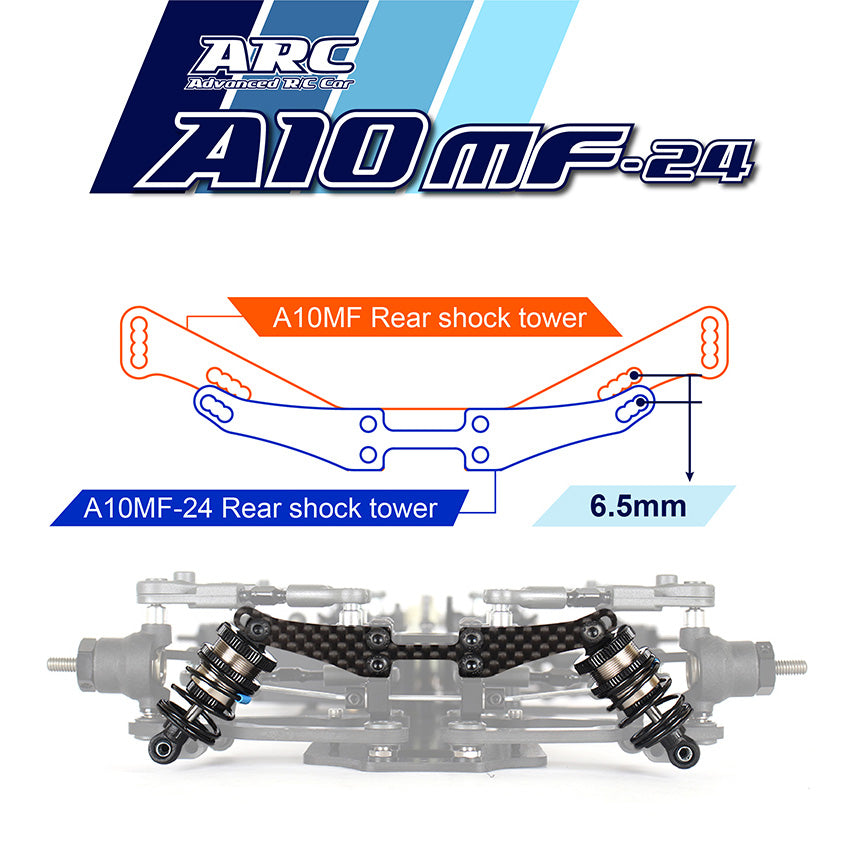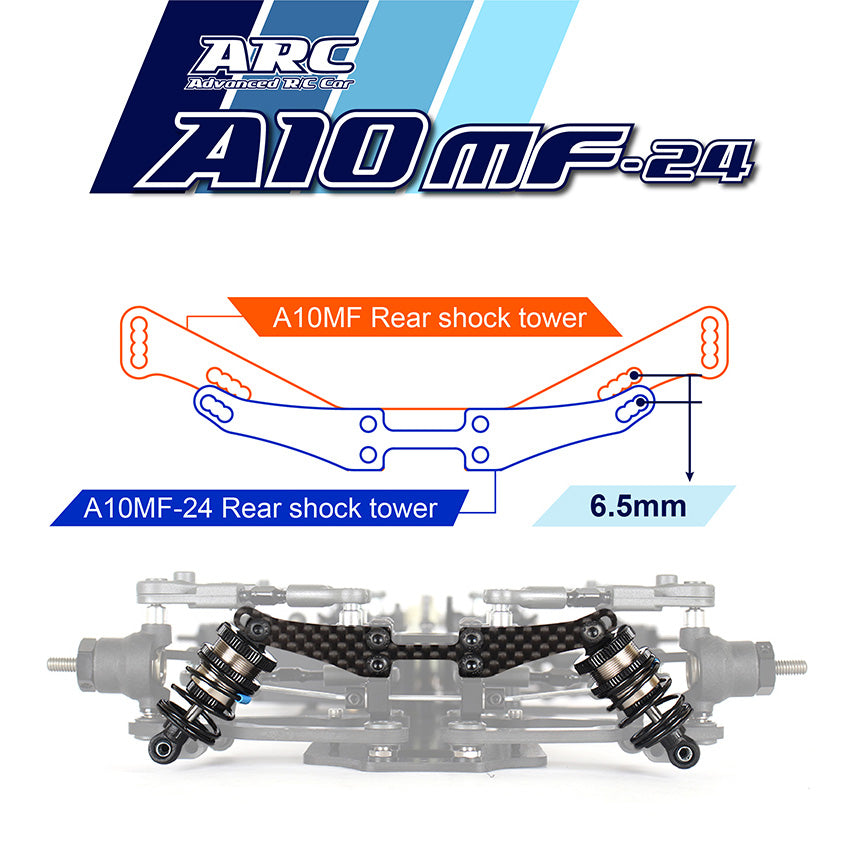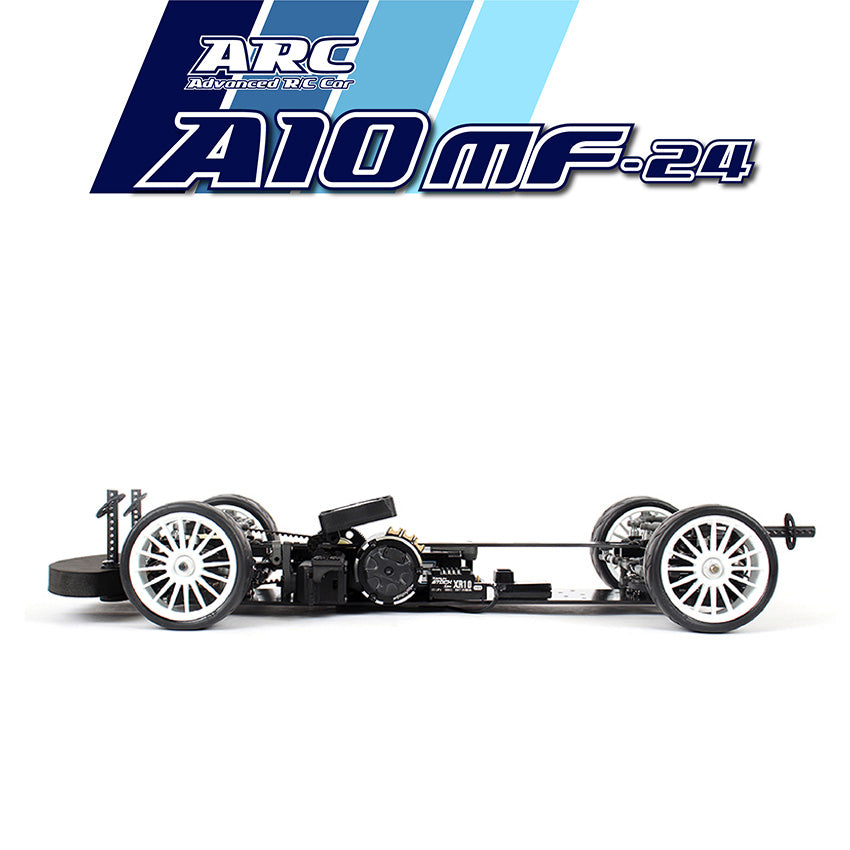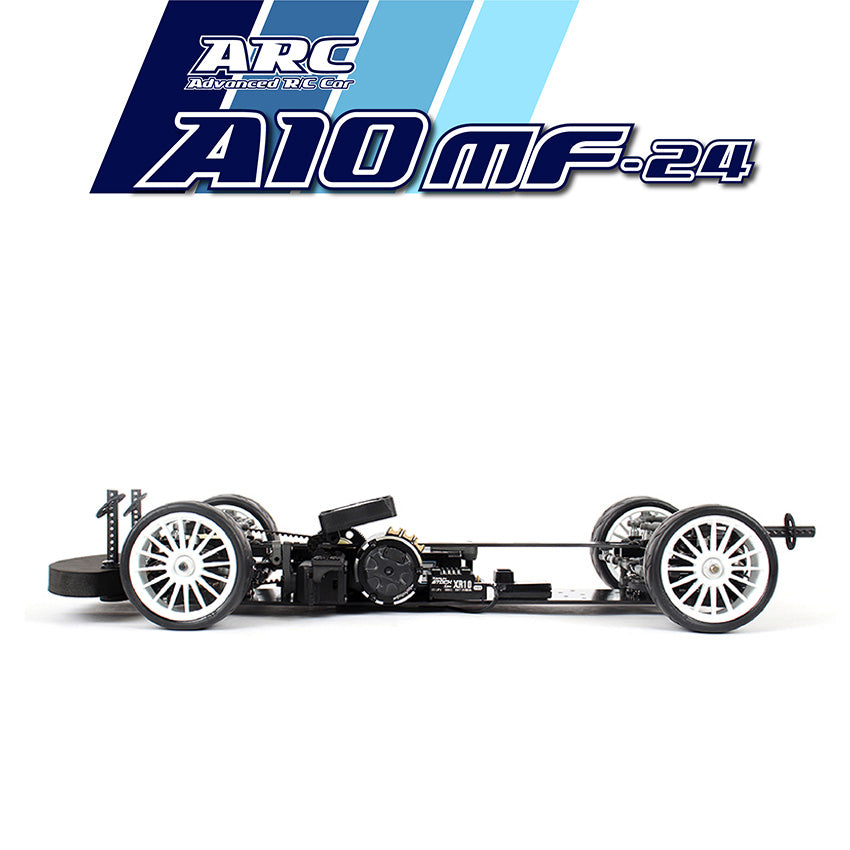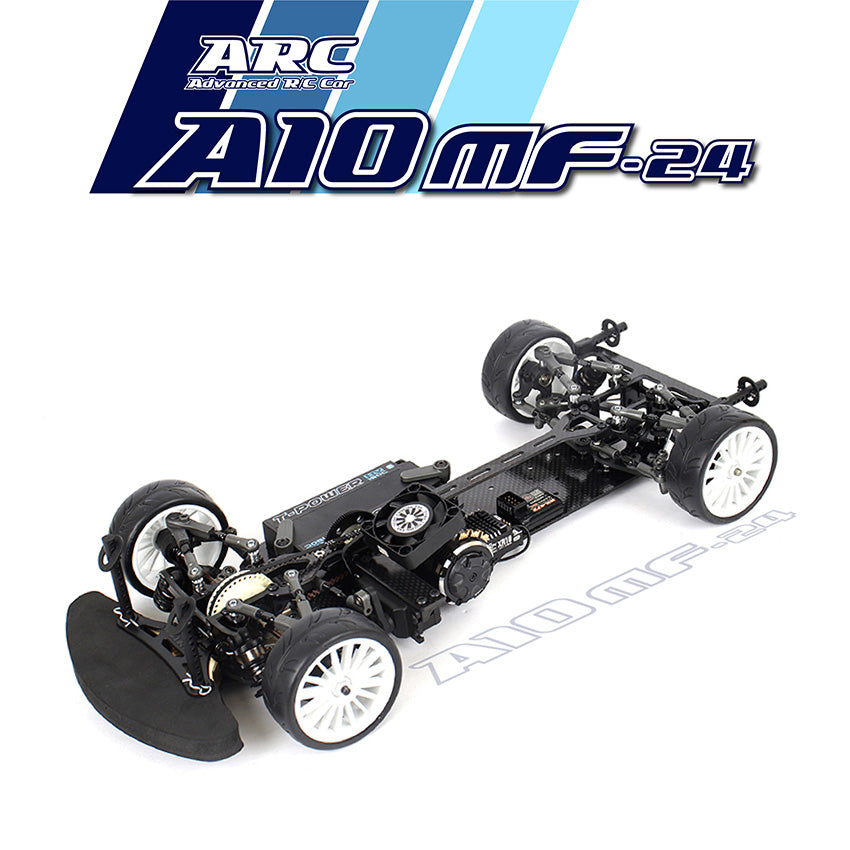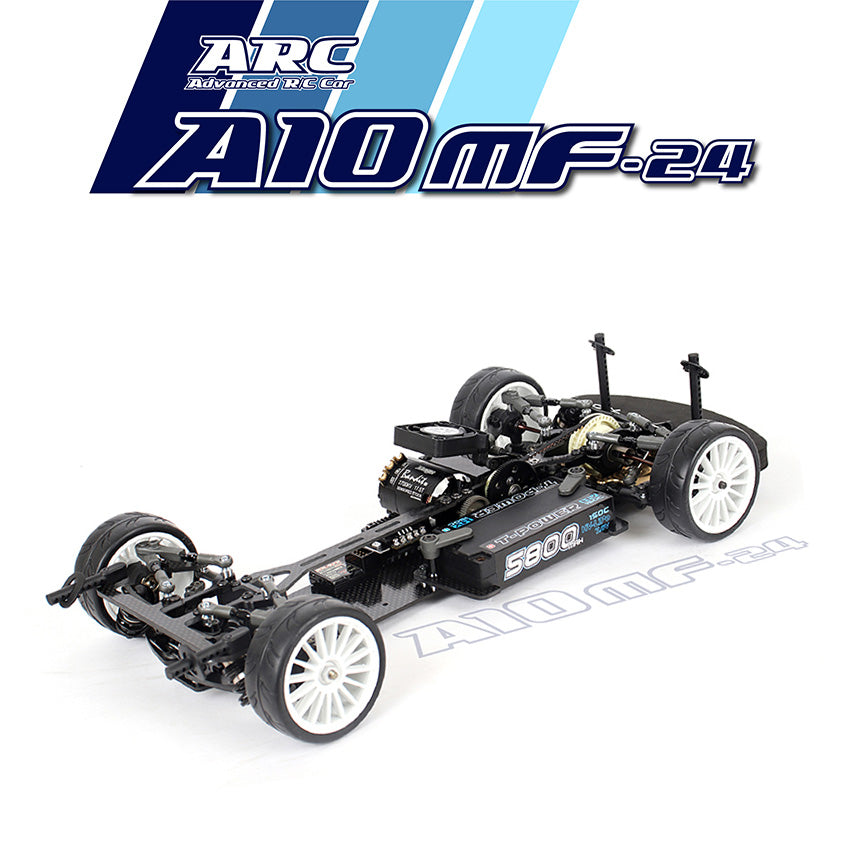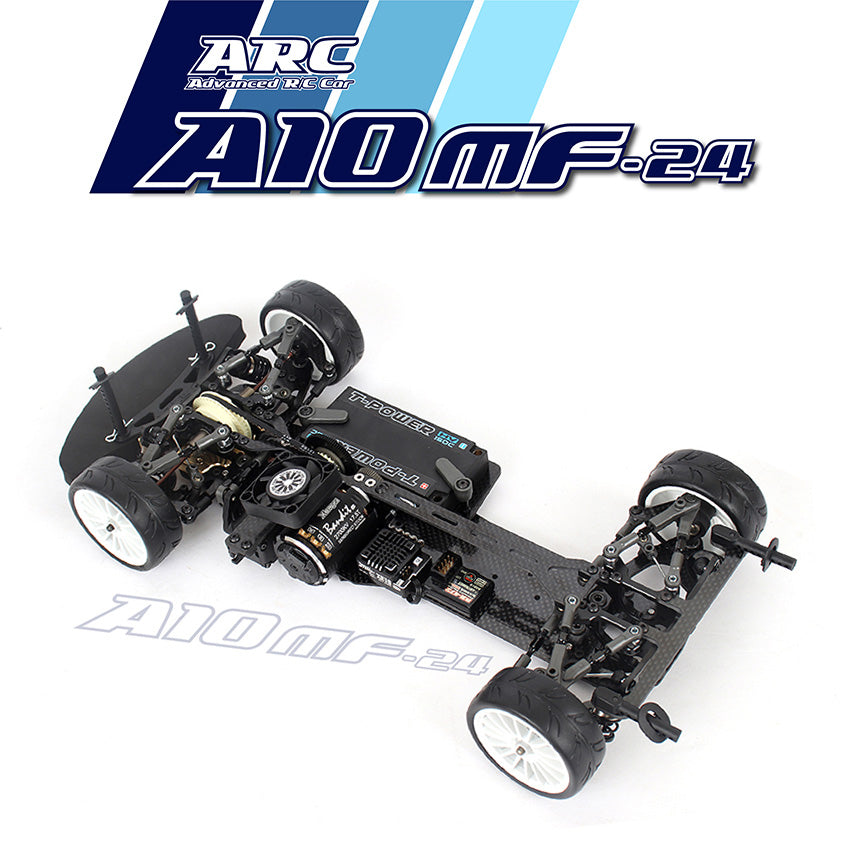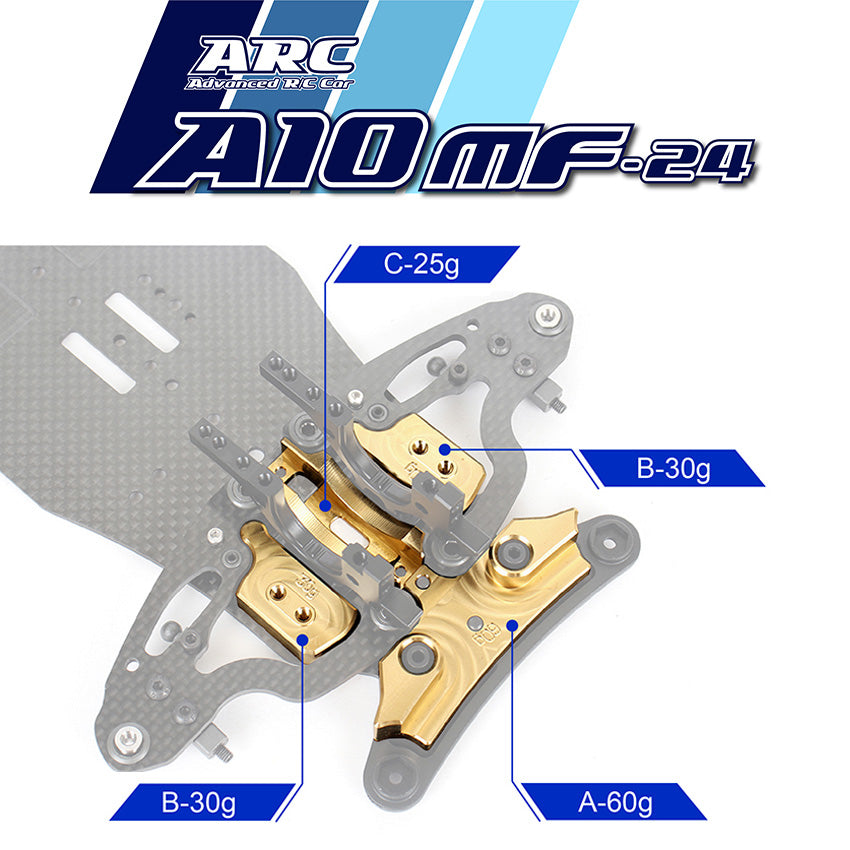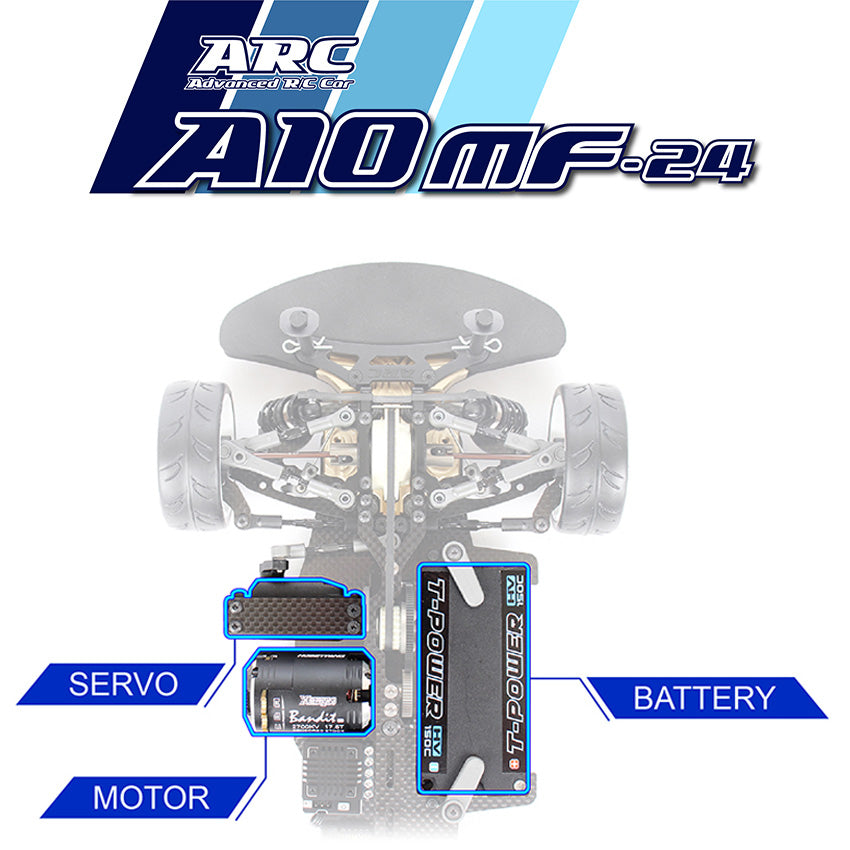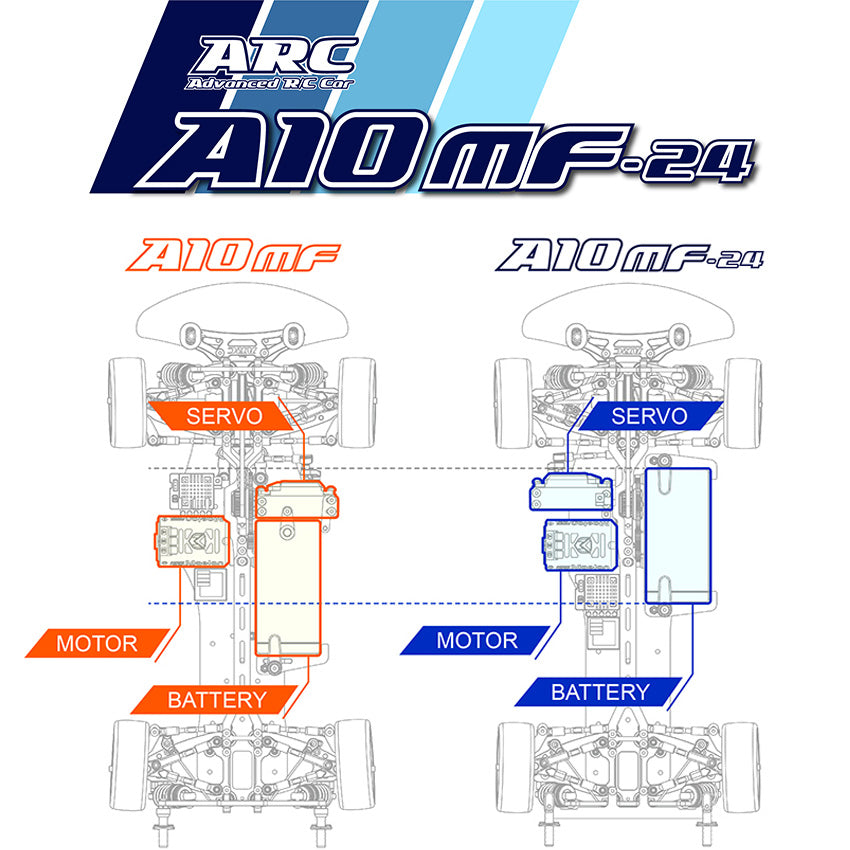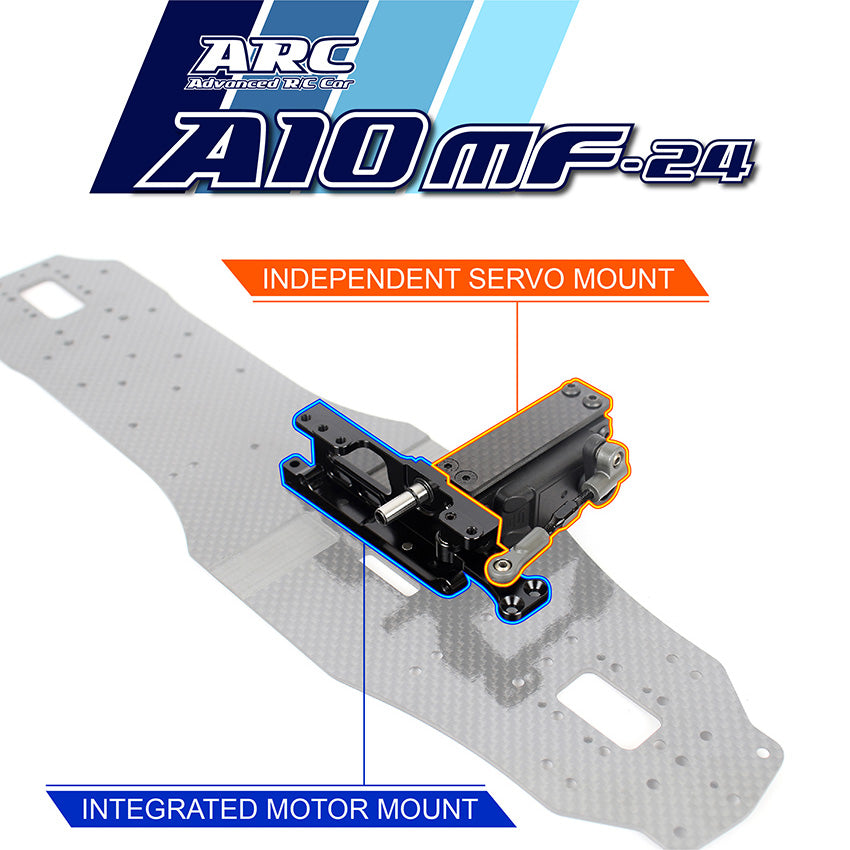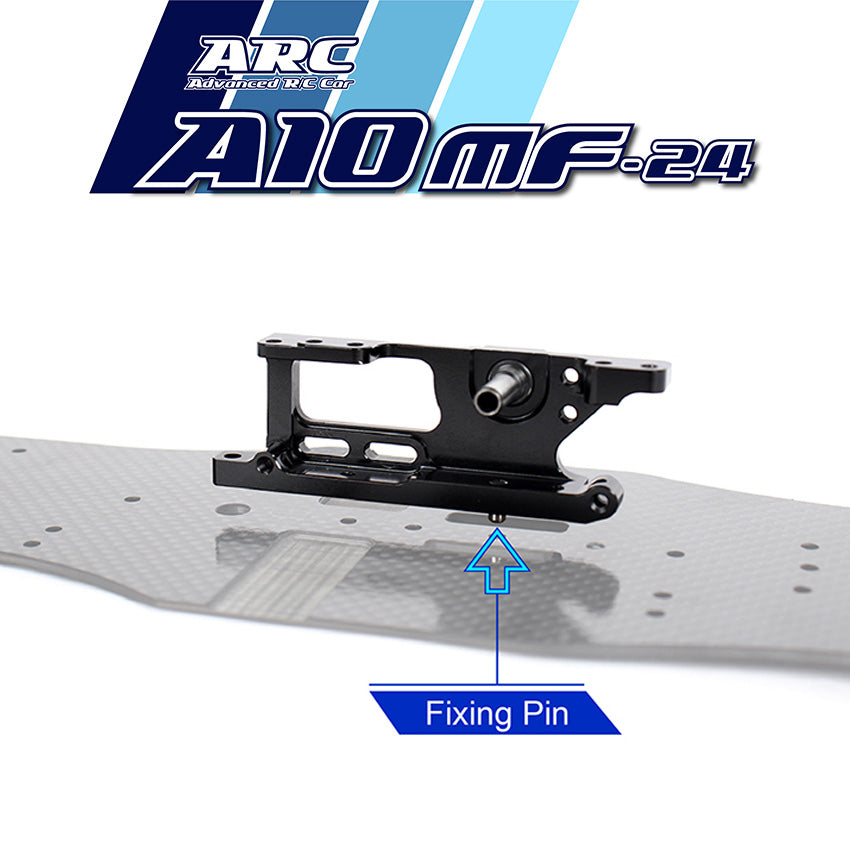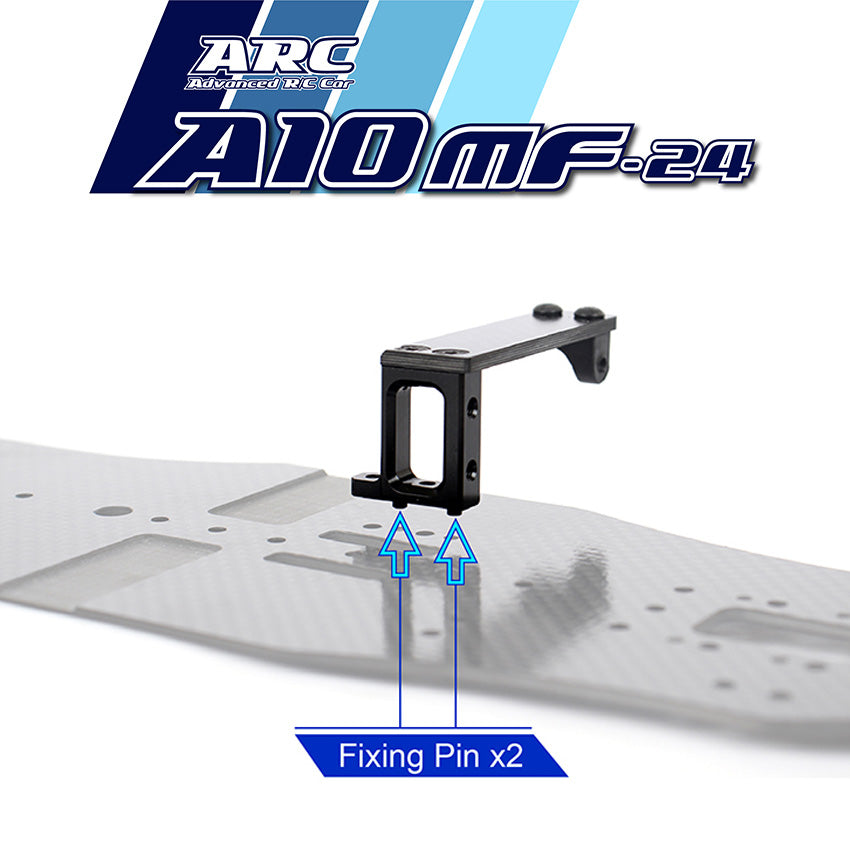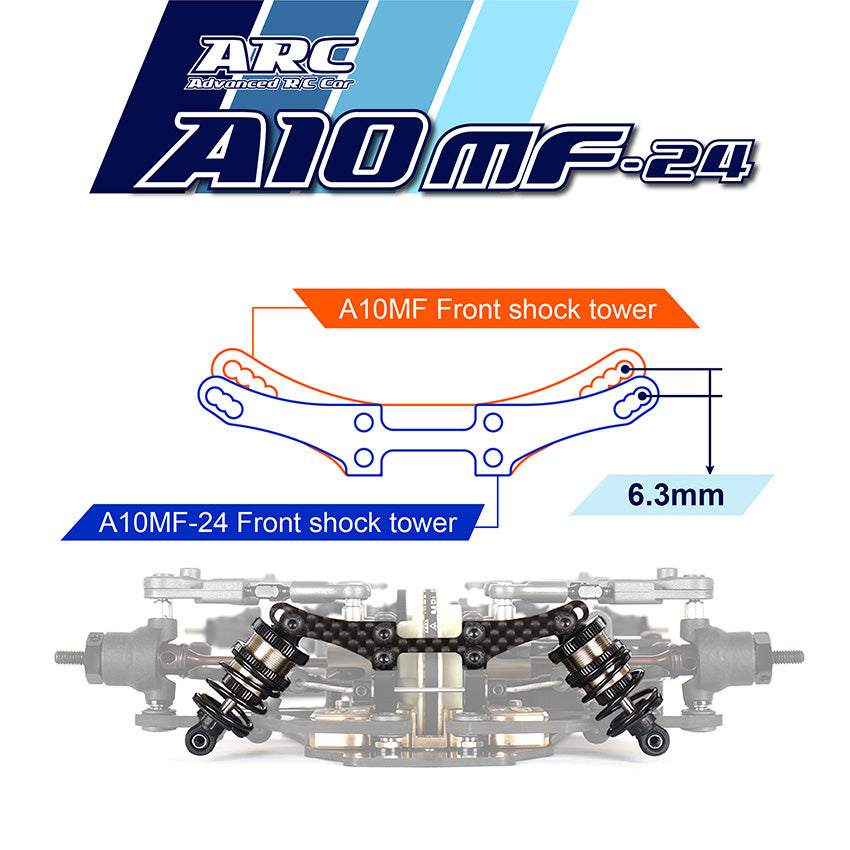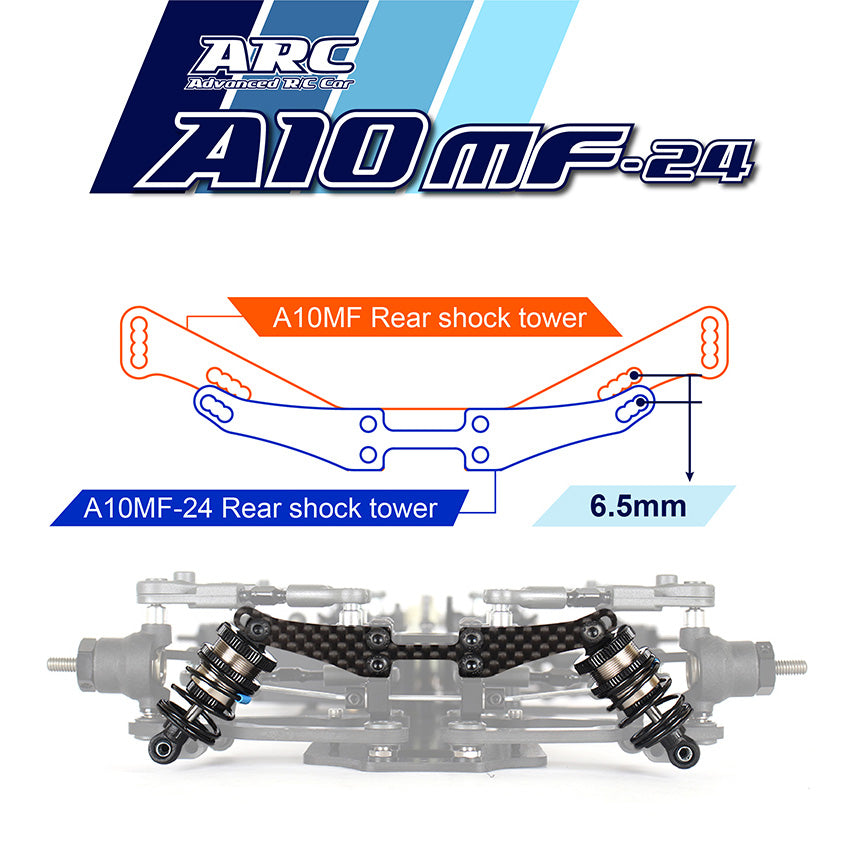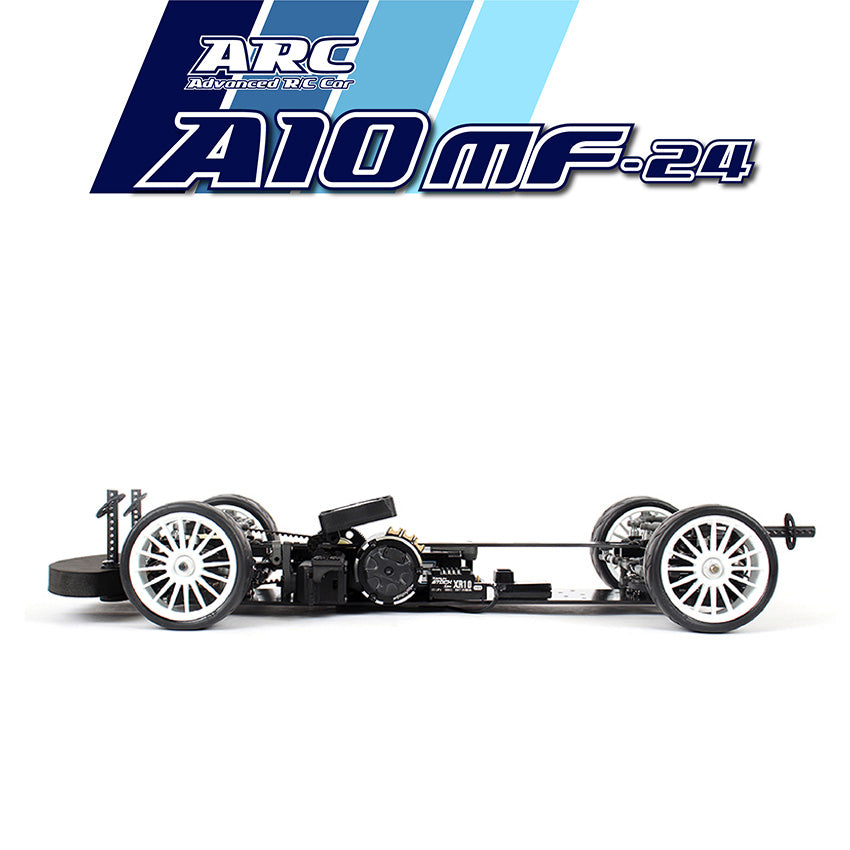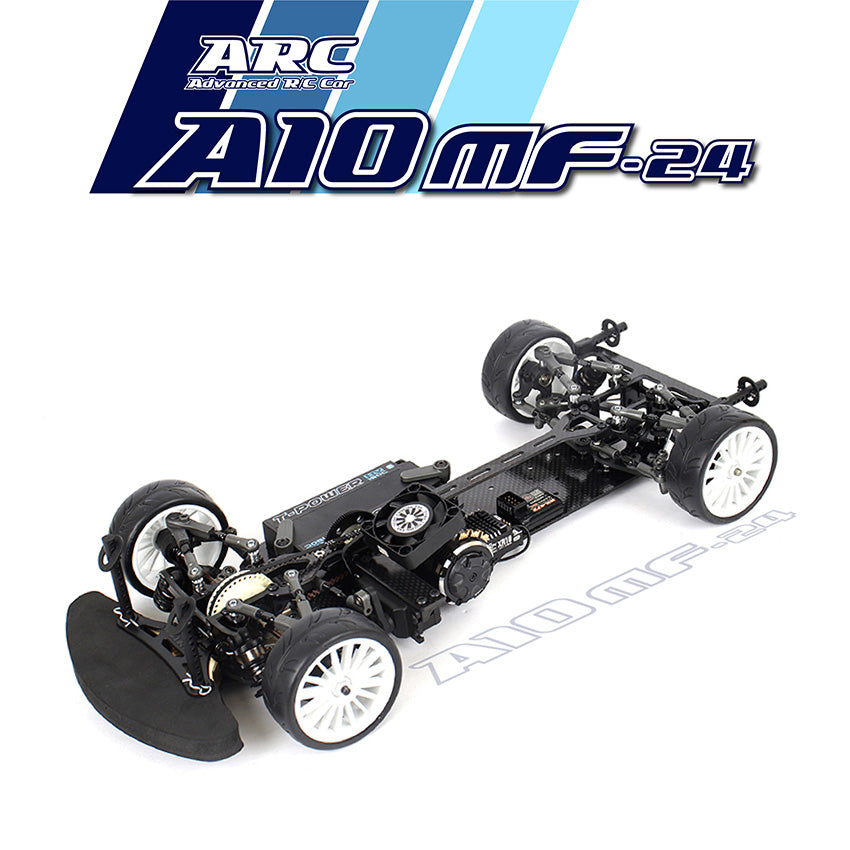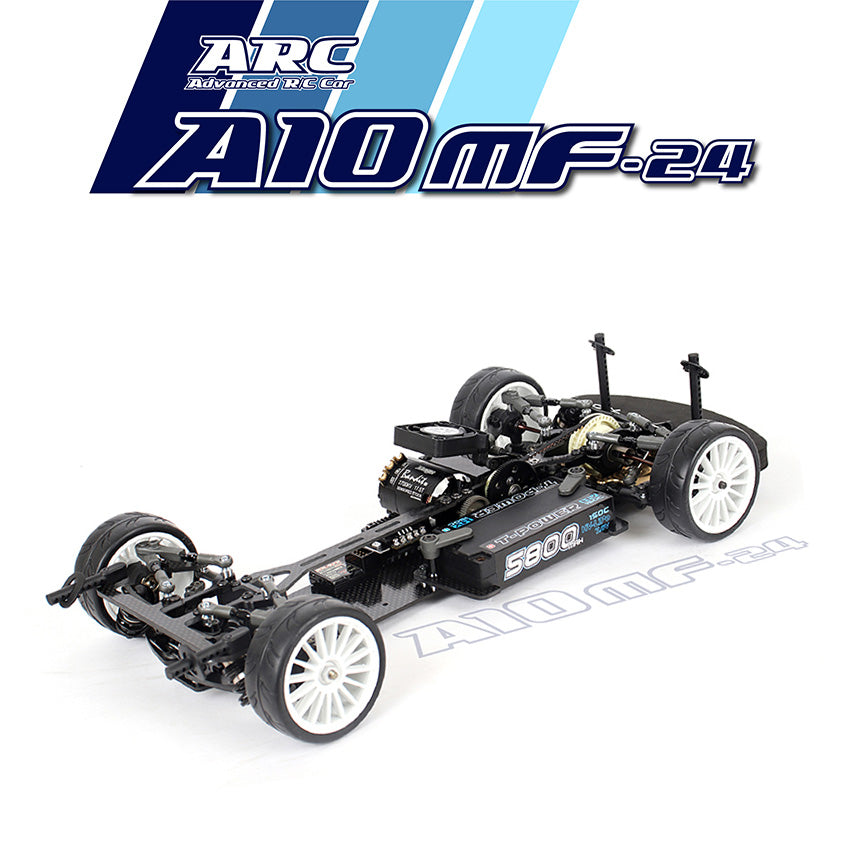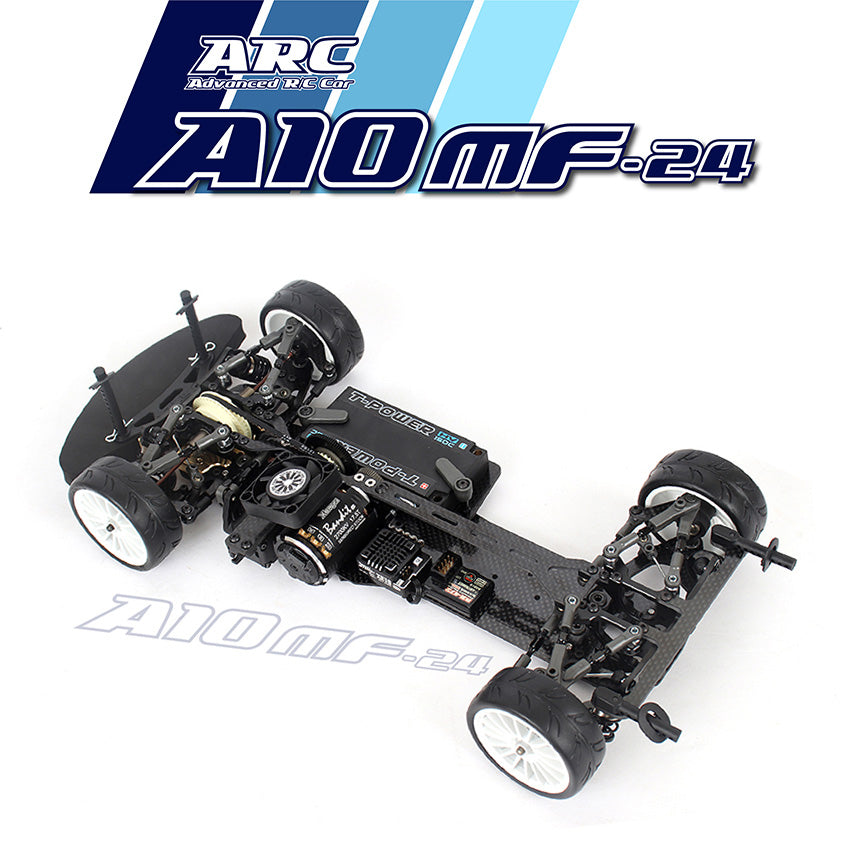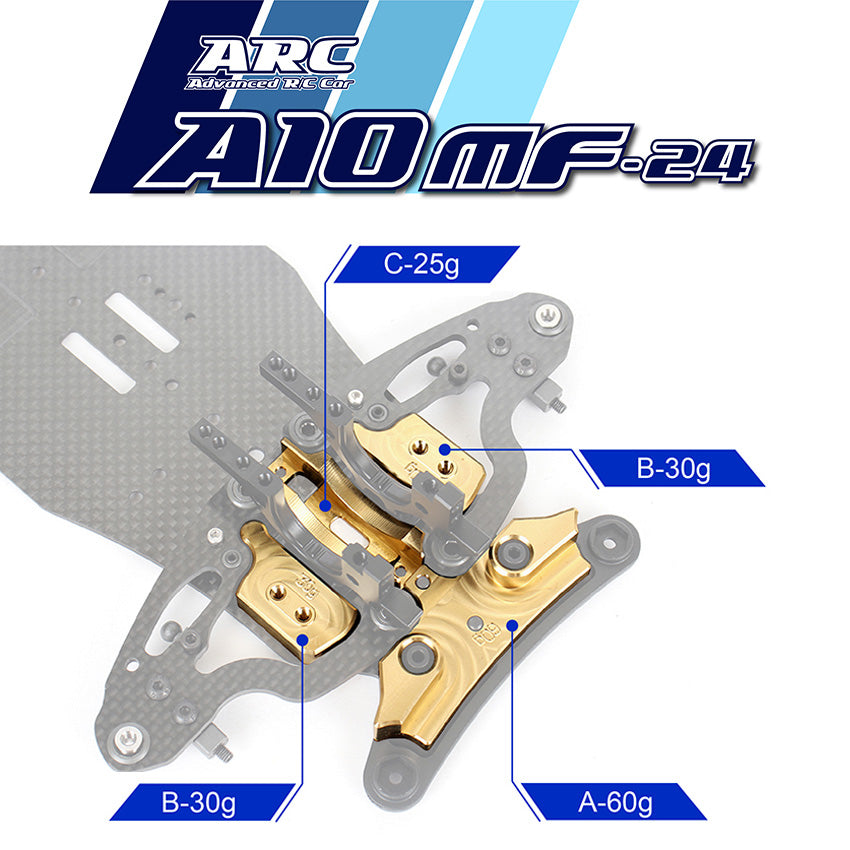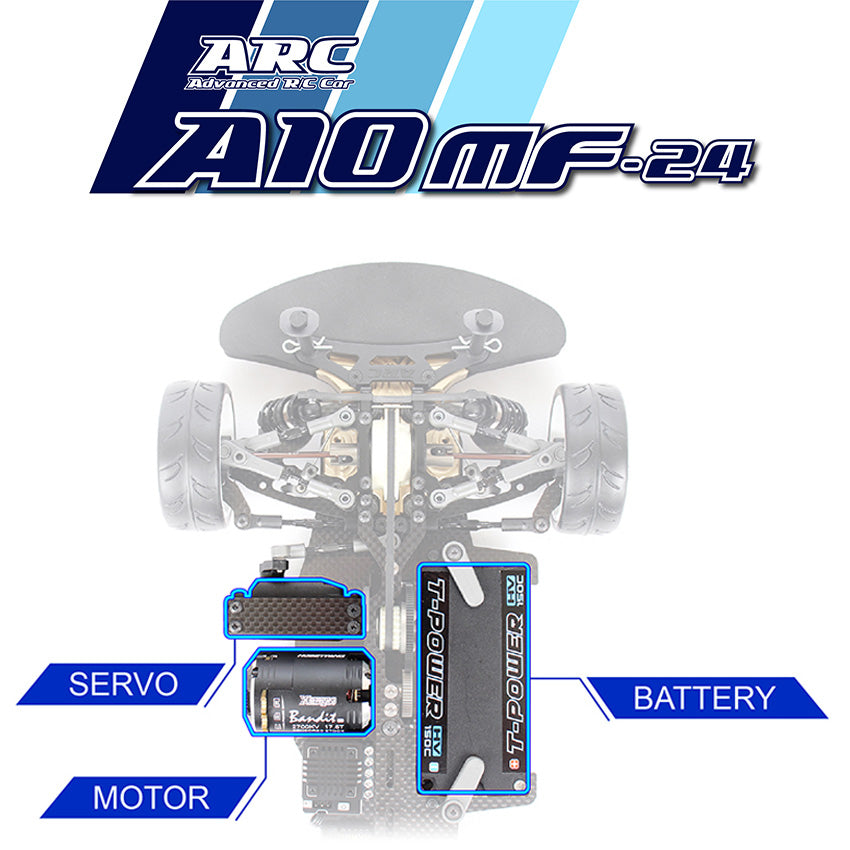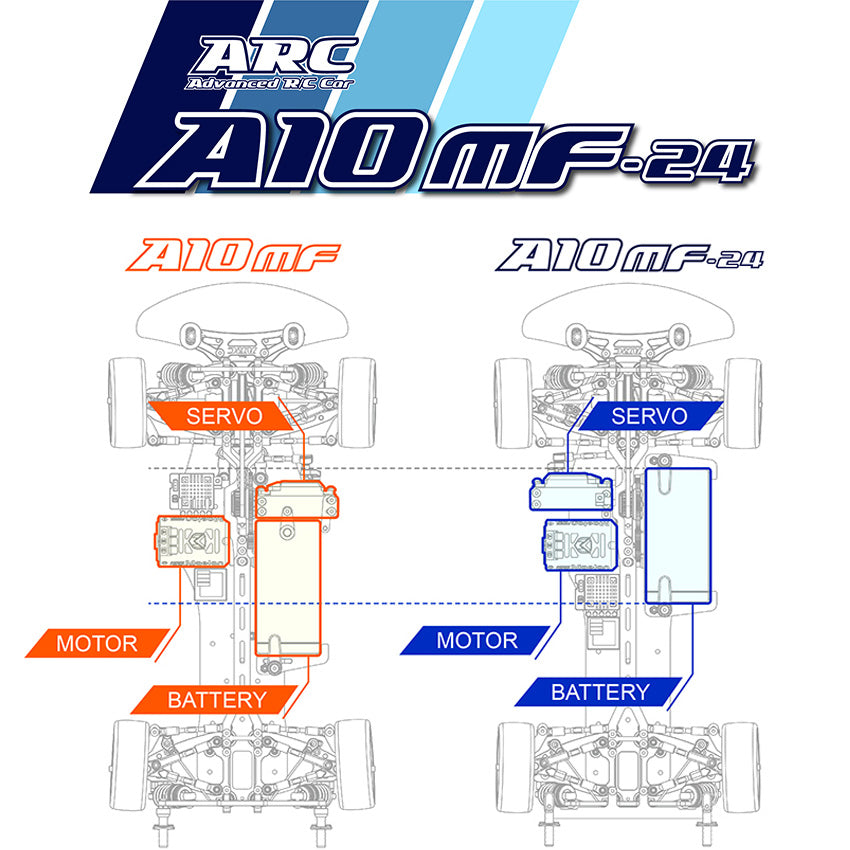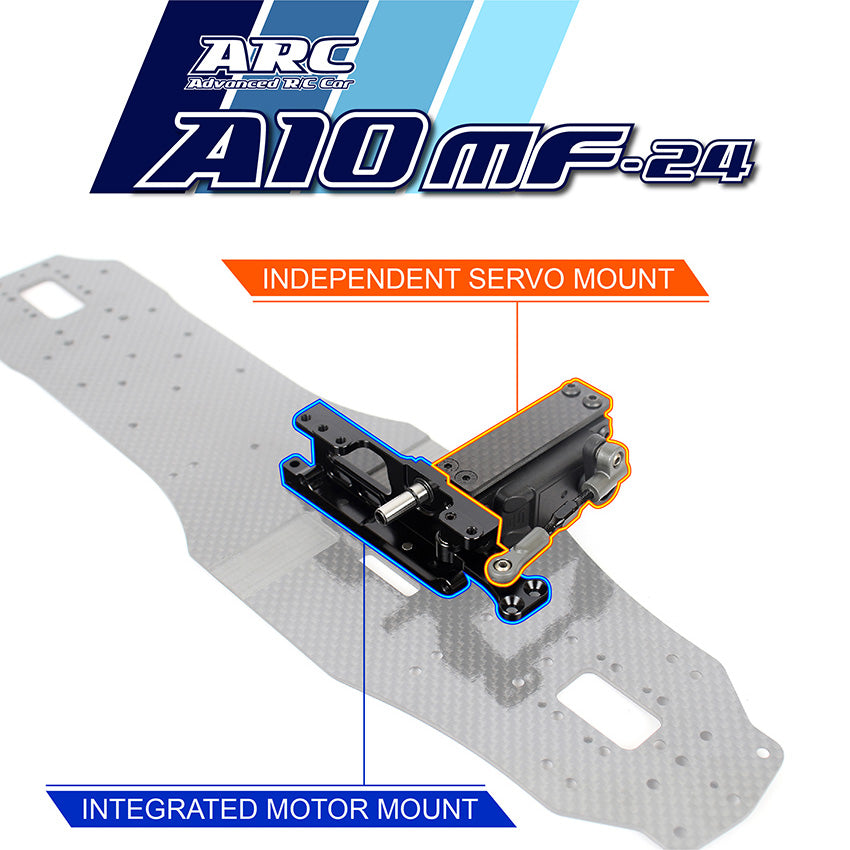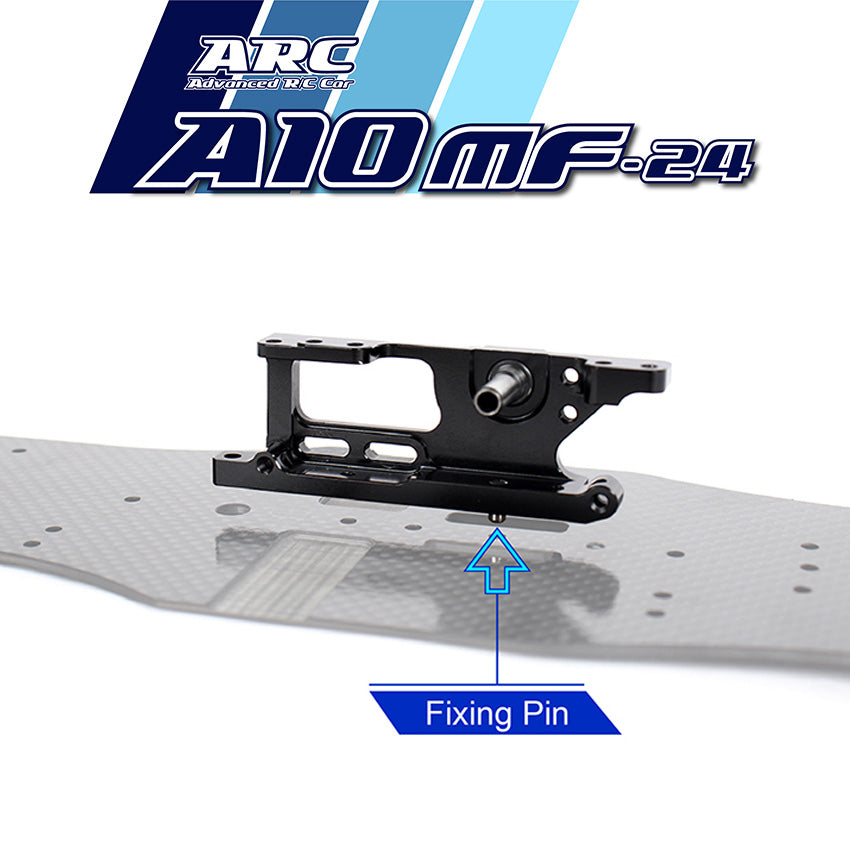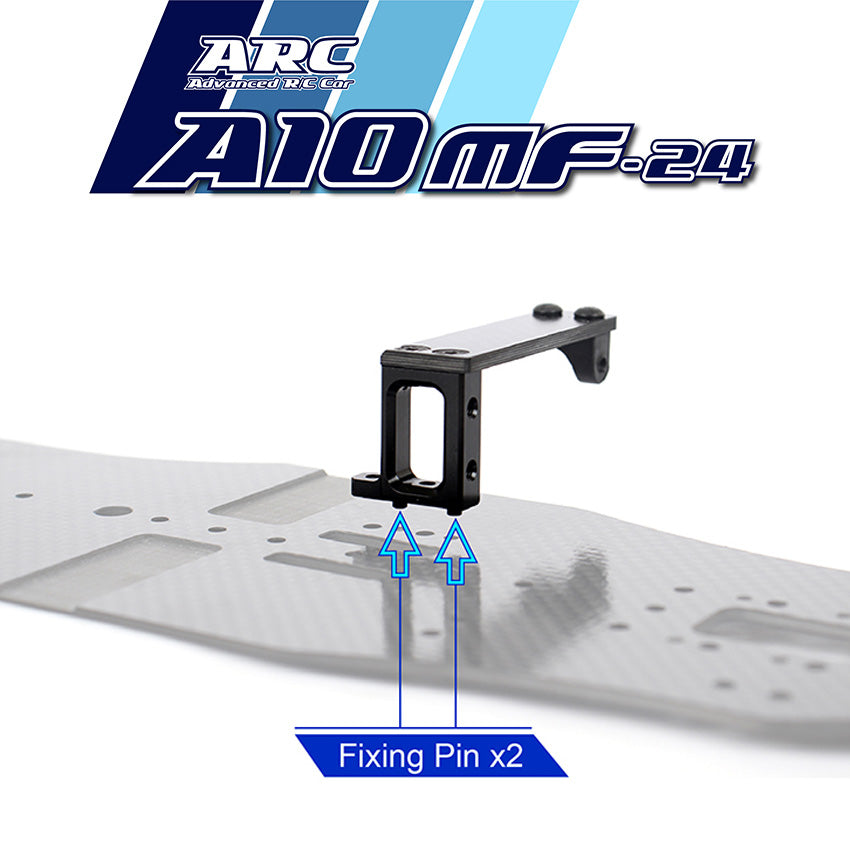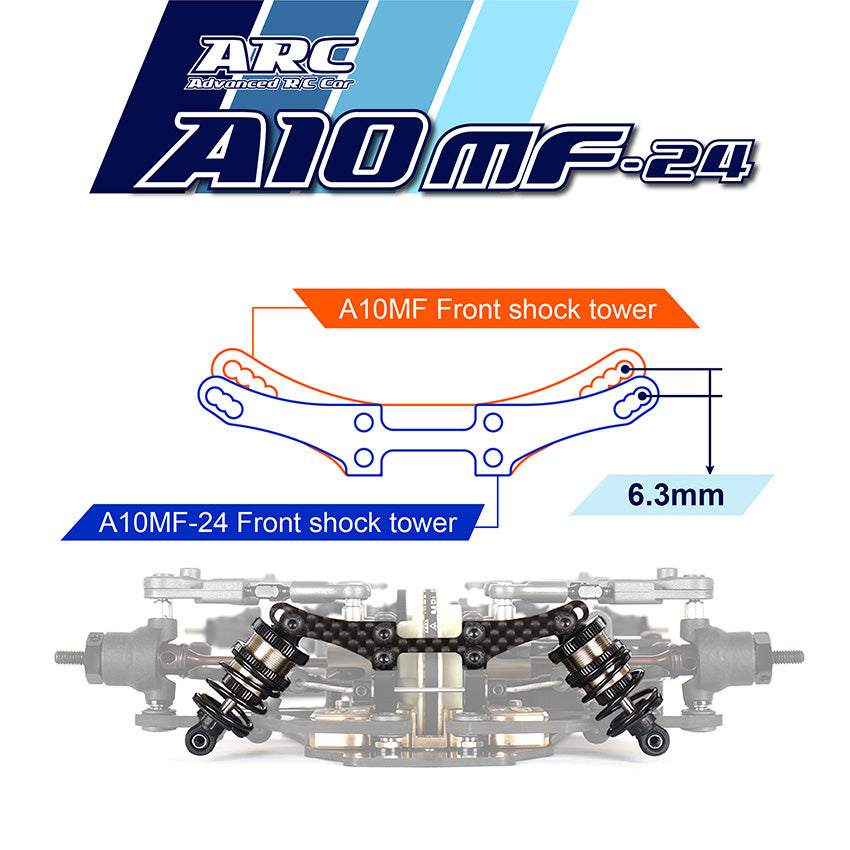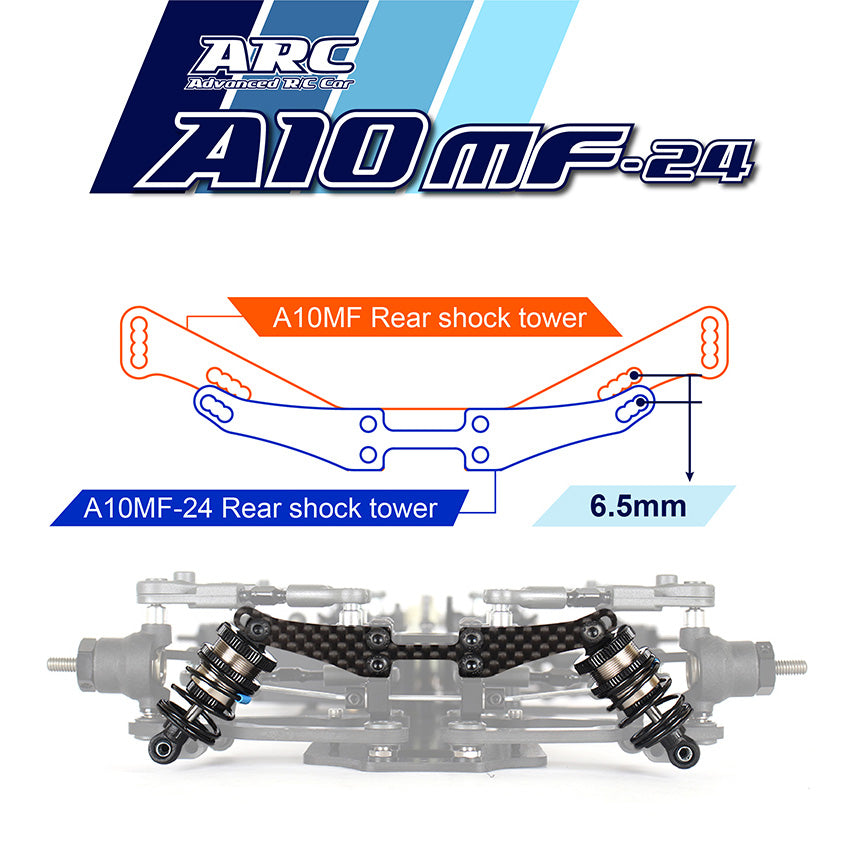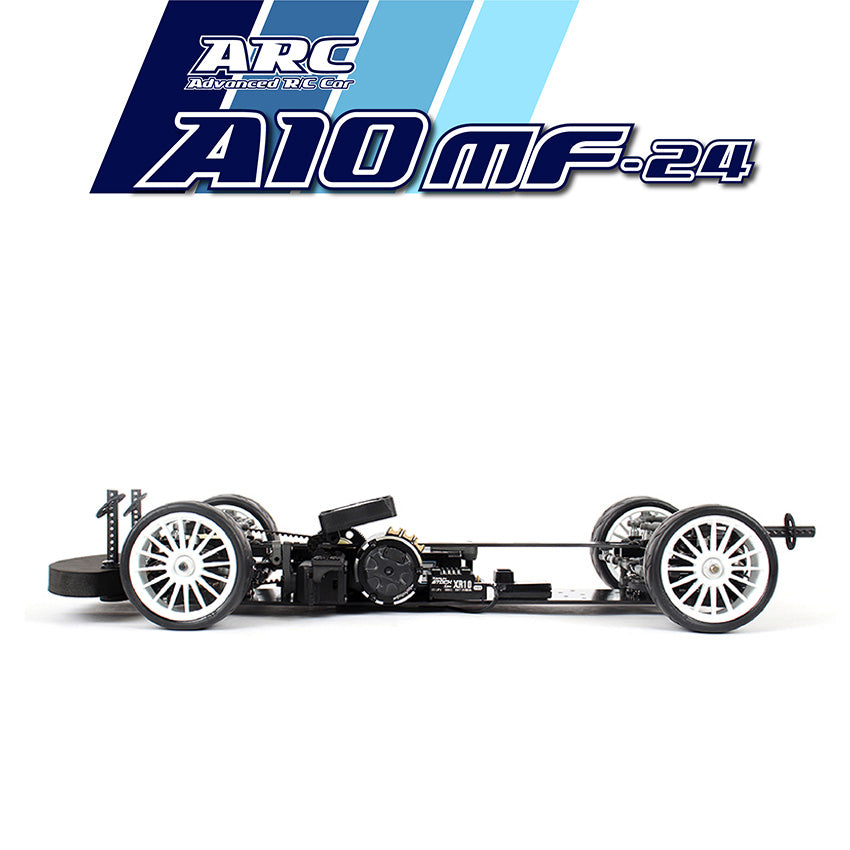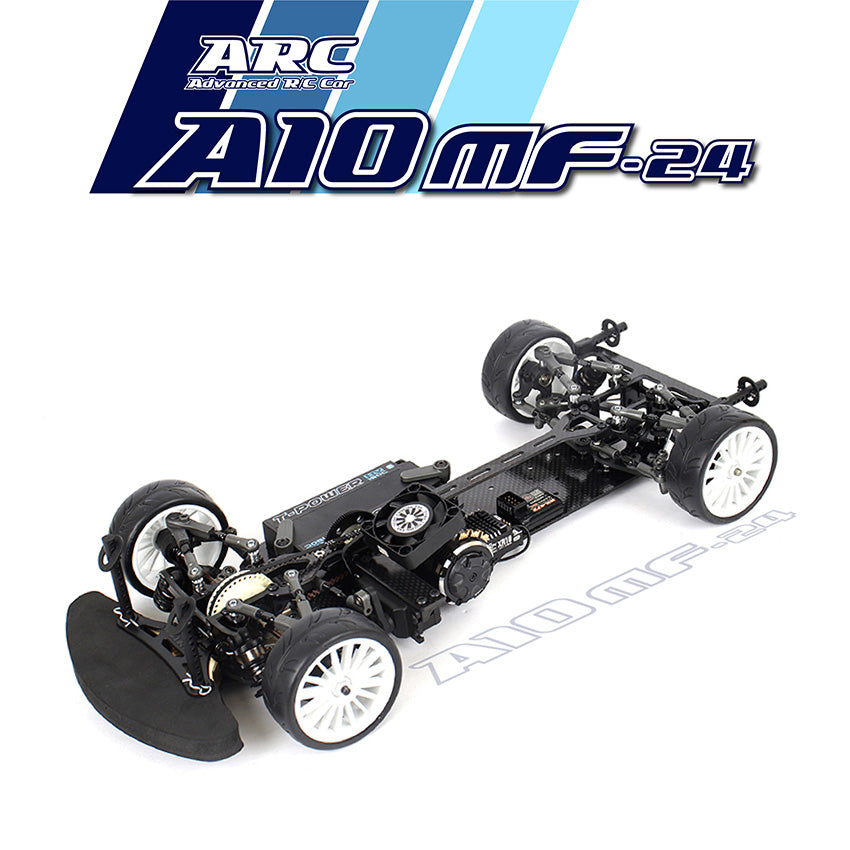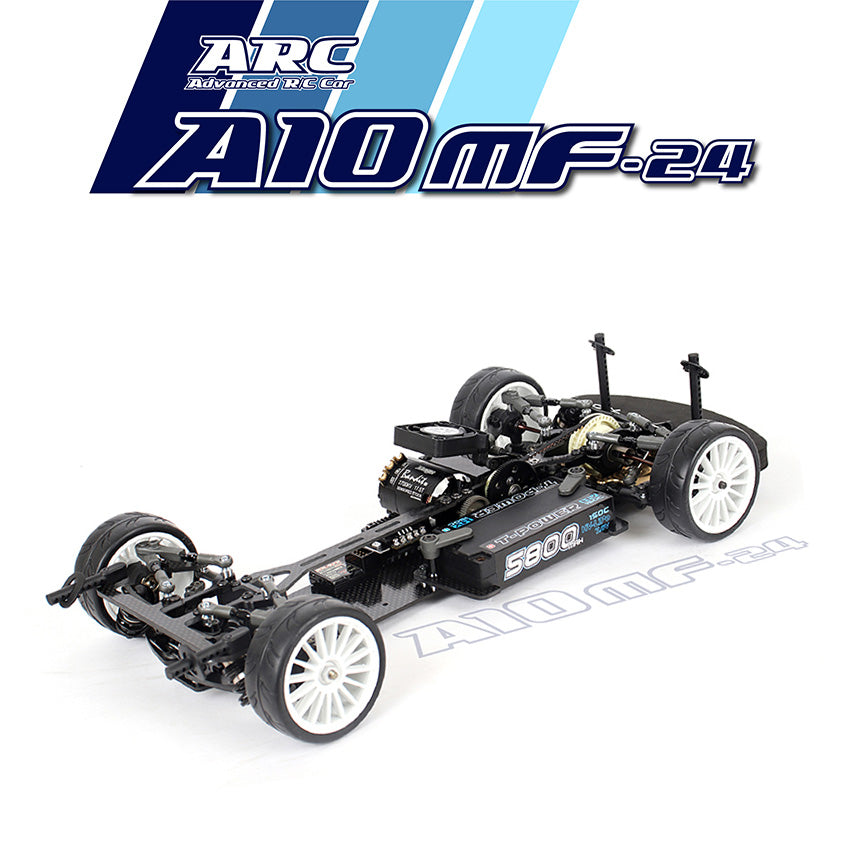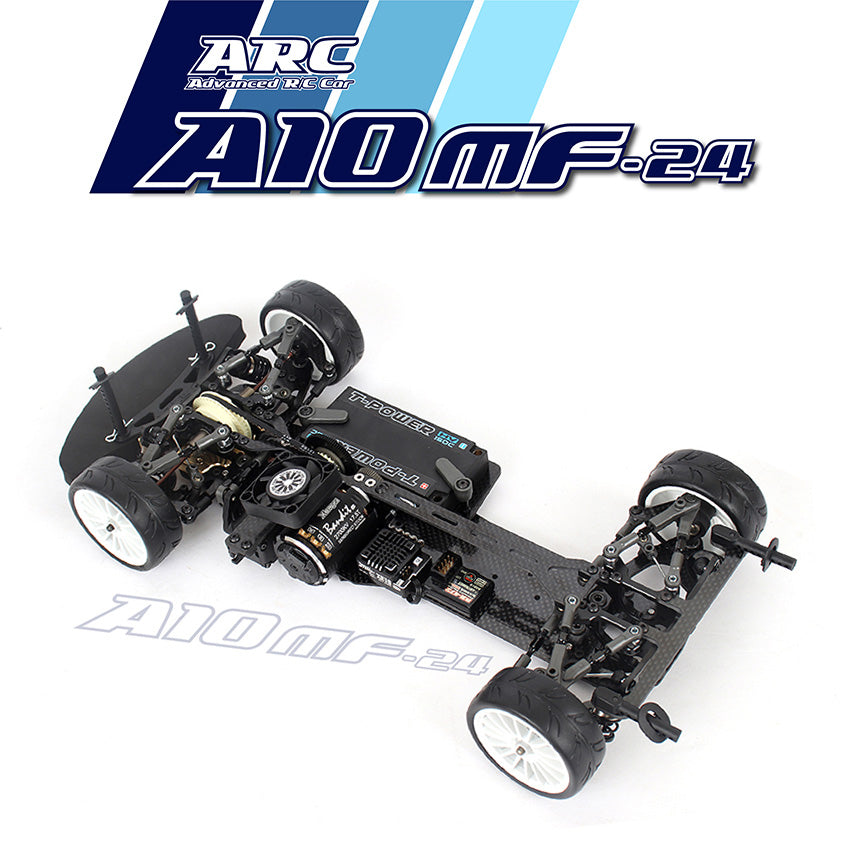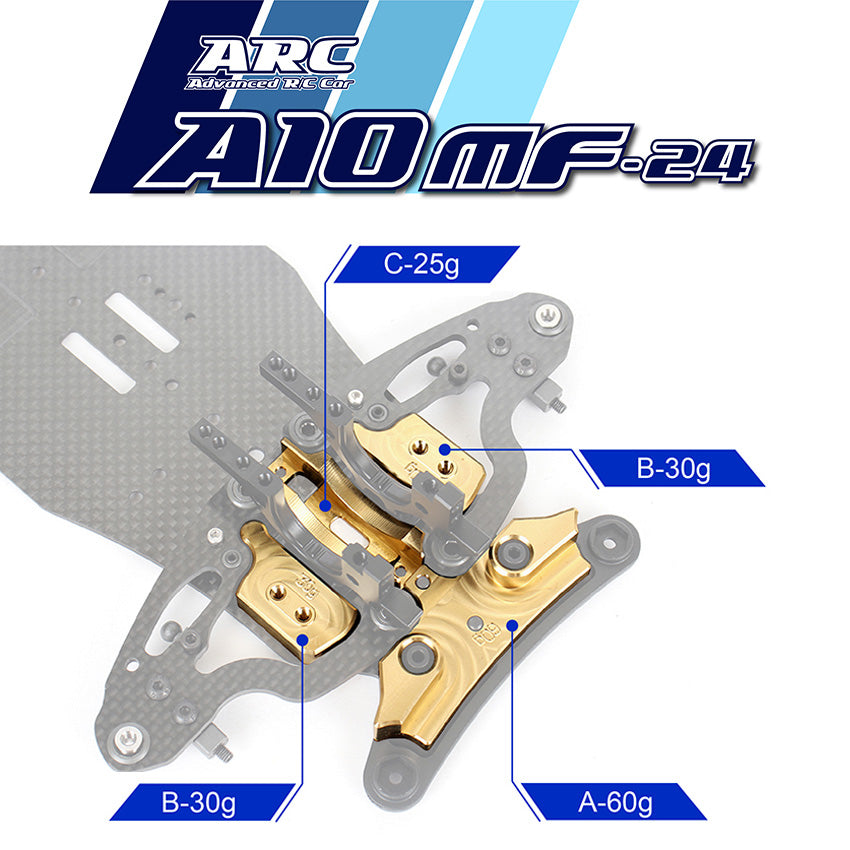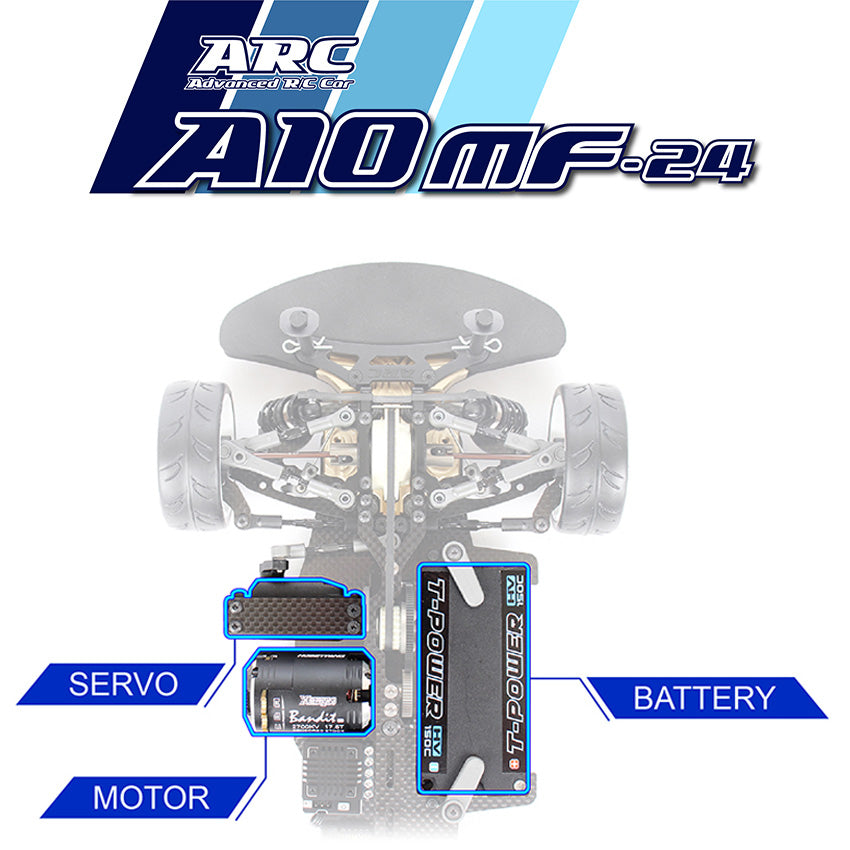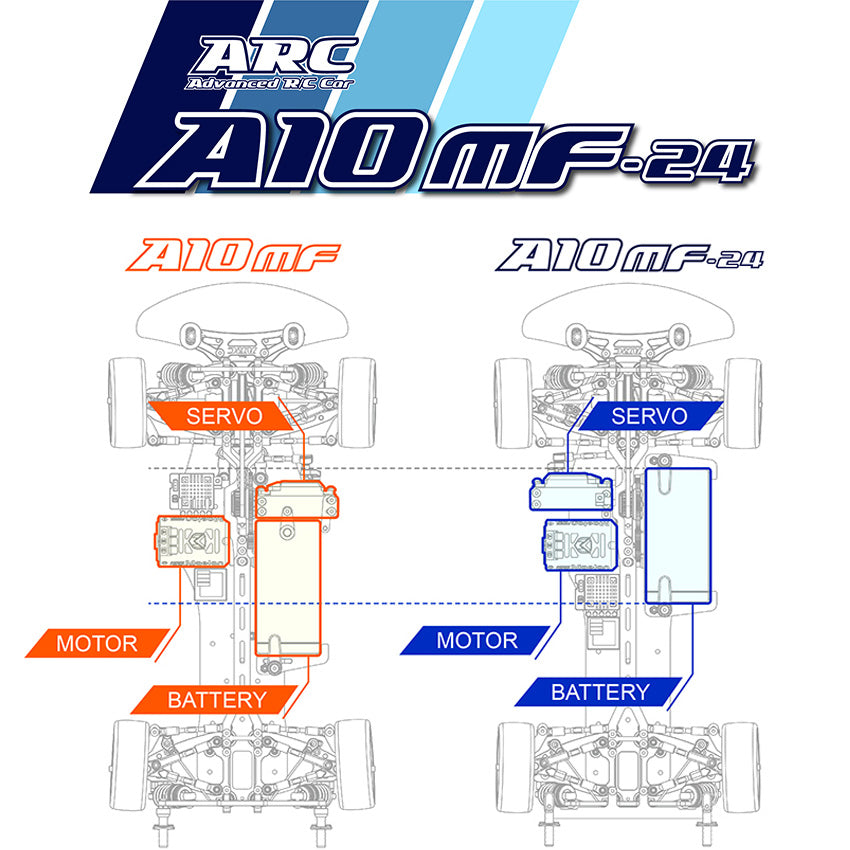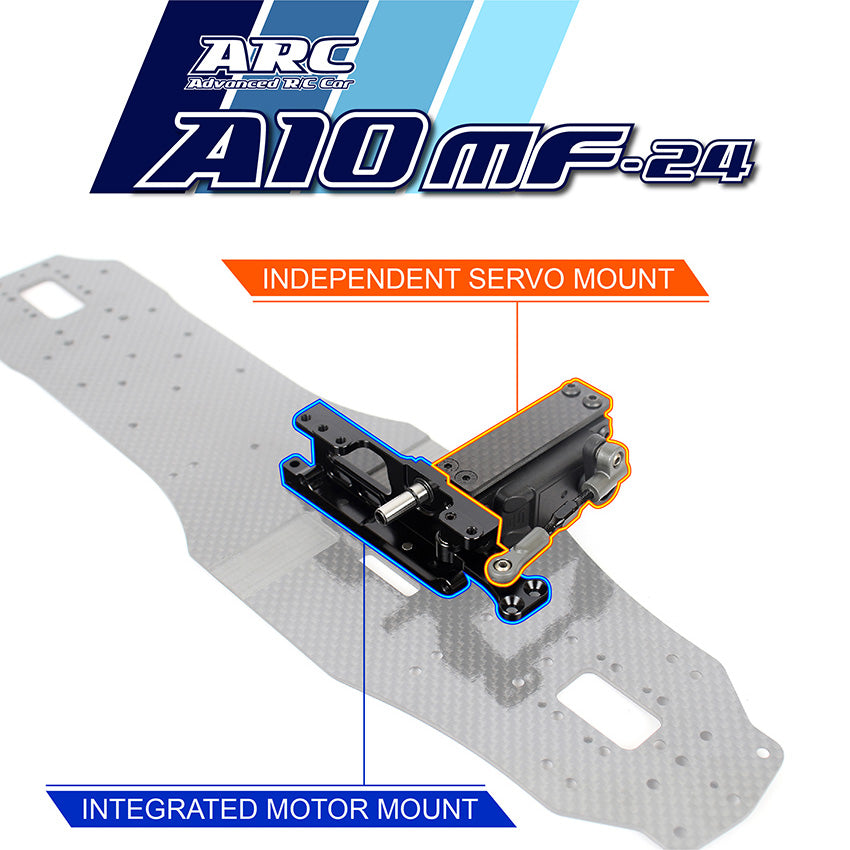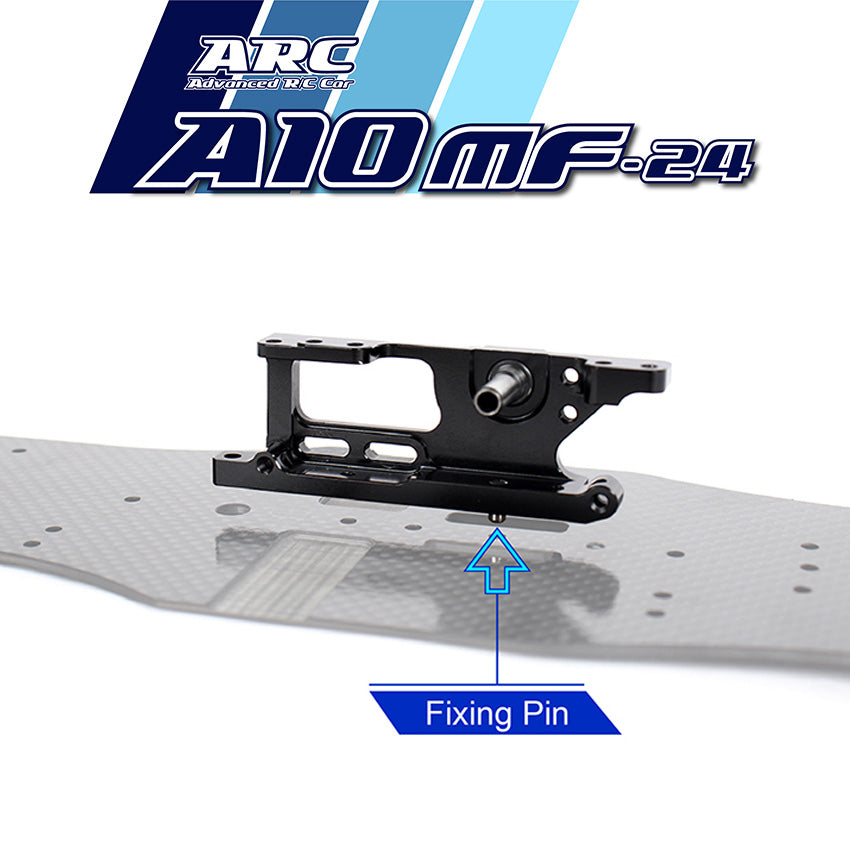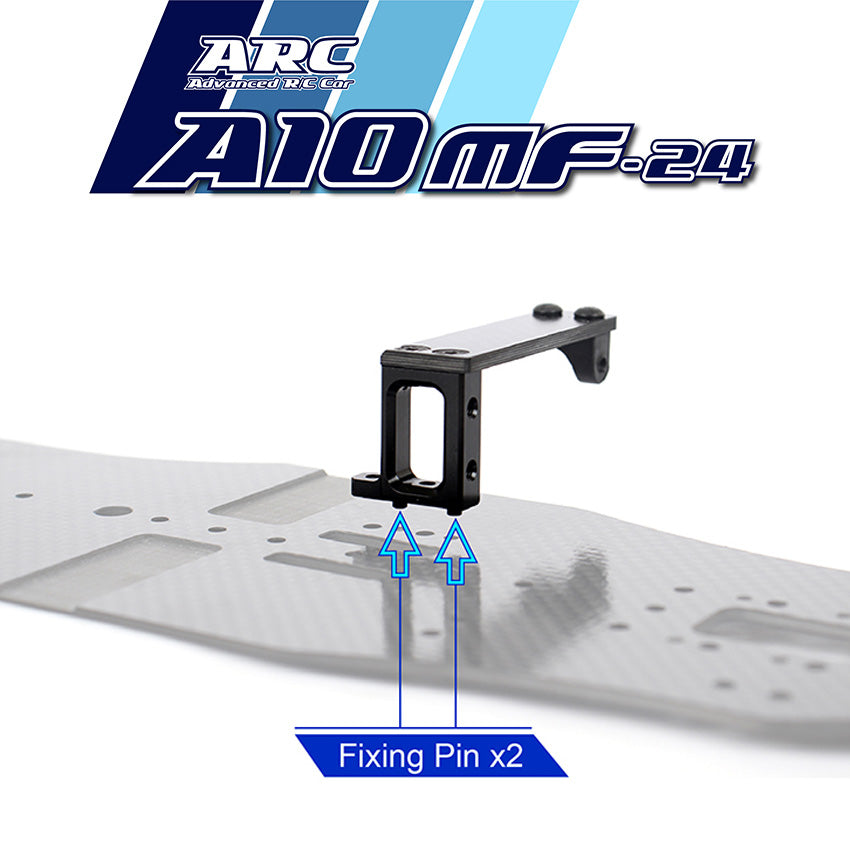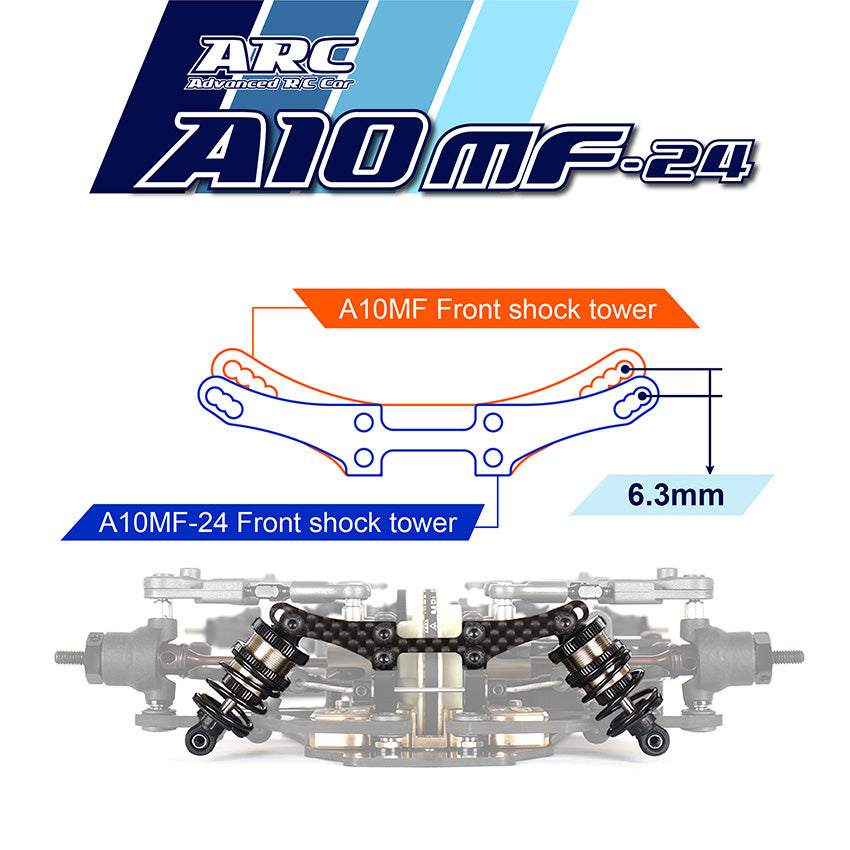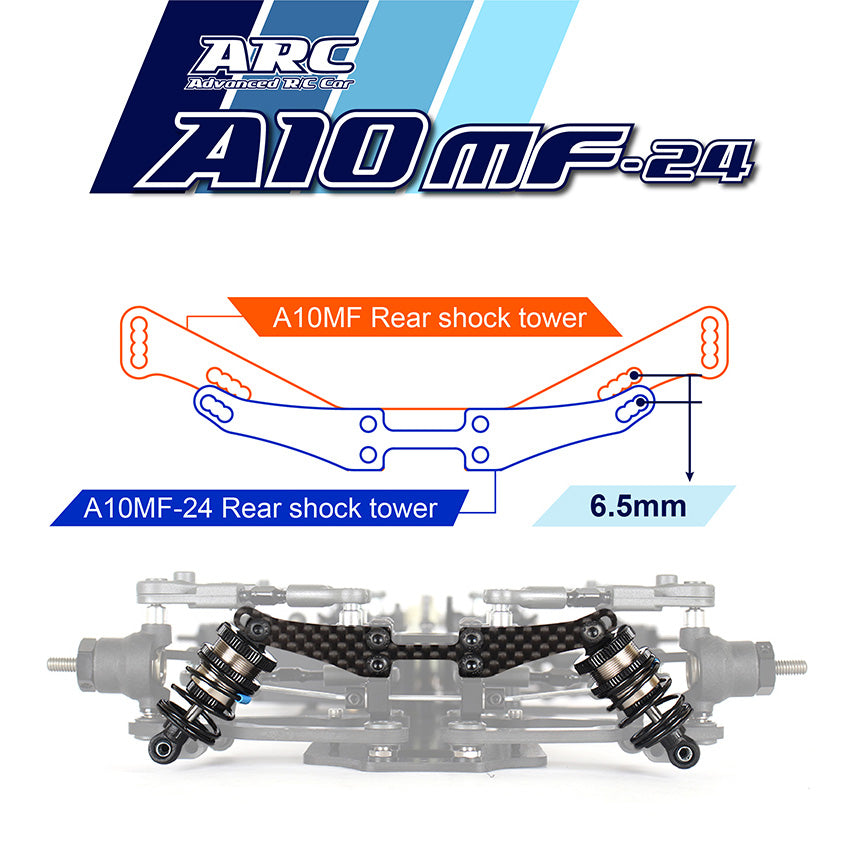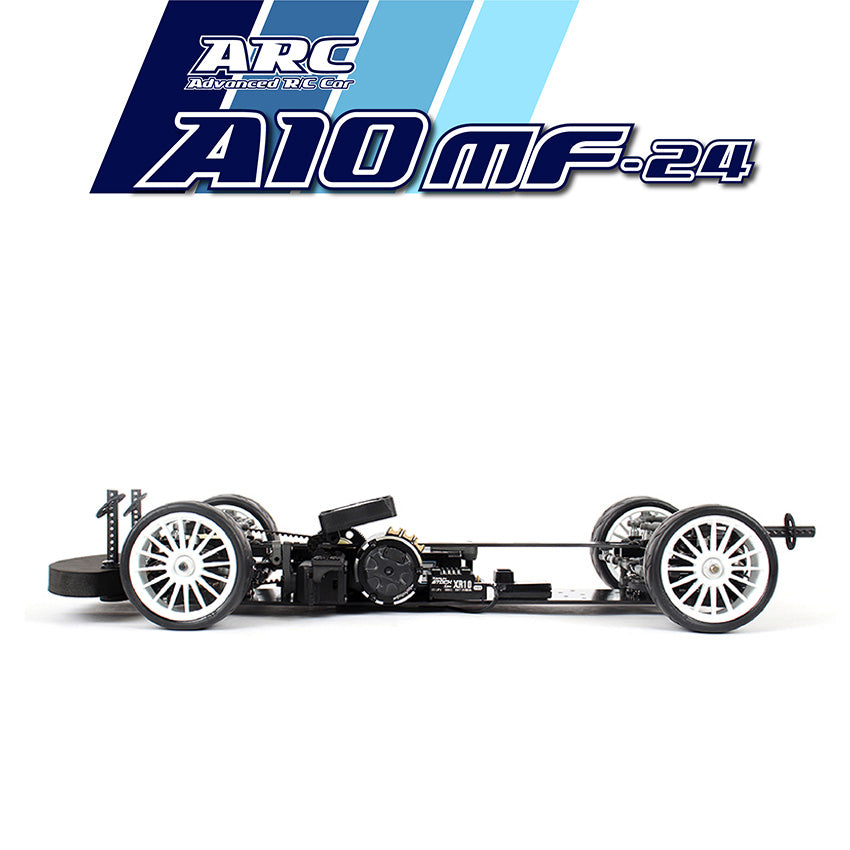 ARC R100037 A10MF-24 Electric FWD Touring Car Kit - Carbon Chassis
The A10MF-24 is the latest ARC front wheel drive competition car featuring a revolutionary design with fine-tuned weight distribution that delivers better handling, improved acceleration and lower lap times.
1. All-new weight distribution methodology
The A10MF-24 comes with 4pcs of newly designed brass weights:
A 60g weight for the bumper which is the main weight for the A10MF-24.
There are two 30g weights adjacent to the bulkheads to increase weight below the front driveshafts.
There is a 25g below the diff which can be used to fine-tune overall front weight distribution. When the traction is higher less front weight is required.
With the battery in the forward position, this new brass weight system results in a F/R weight distribution of 65%/35%. Compared to A10MF, the A10MF-24 has 10% more weight over the front wheels.
2. All-new steering servo and battery layout
The steering servo on the A10MF-24 has been shifted from the right side to the left side, allowing the battery to move further forward for improved weight balance.
The result is a battery position that is 24 mm further forward compared to the A10MF. This further increases overall weight over the front wheels for greater and forward traction.
3. All-new single-arm steering plate
The steering arm on the A10MF-24 becomes a single-arm system. This was found to deliver greater corner speed compared to the A10MF's dual-arm system.
4. Servo mount
The new A10MF-24 servo mount features a new fixing pin below the mounting block for a more secure installation. This allows for greater precision and zero movement from accidental impact.
5. All-new motor mount
The all-new A10MF-24 motor mount is designed to be integrated with the single-arm bell crank. The bottom of the motor block also features a locating pin for improved motor position installation.
6. X-Low shocks
The A10MF-24 includes the latest X-low shock set. With the new X-low shock set, the front shock height is 6.3mm lower and the rear shock is 6.5mm lower compared with A10MF.