Premium radio-controlled racing gear shipped worldwide!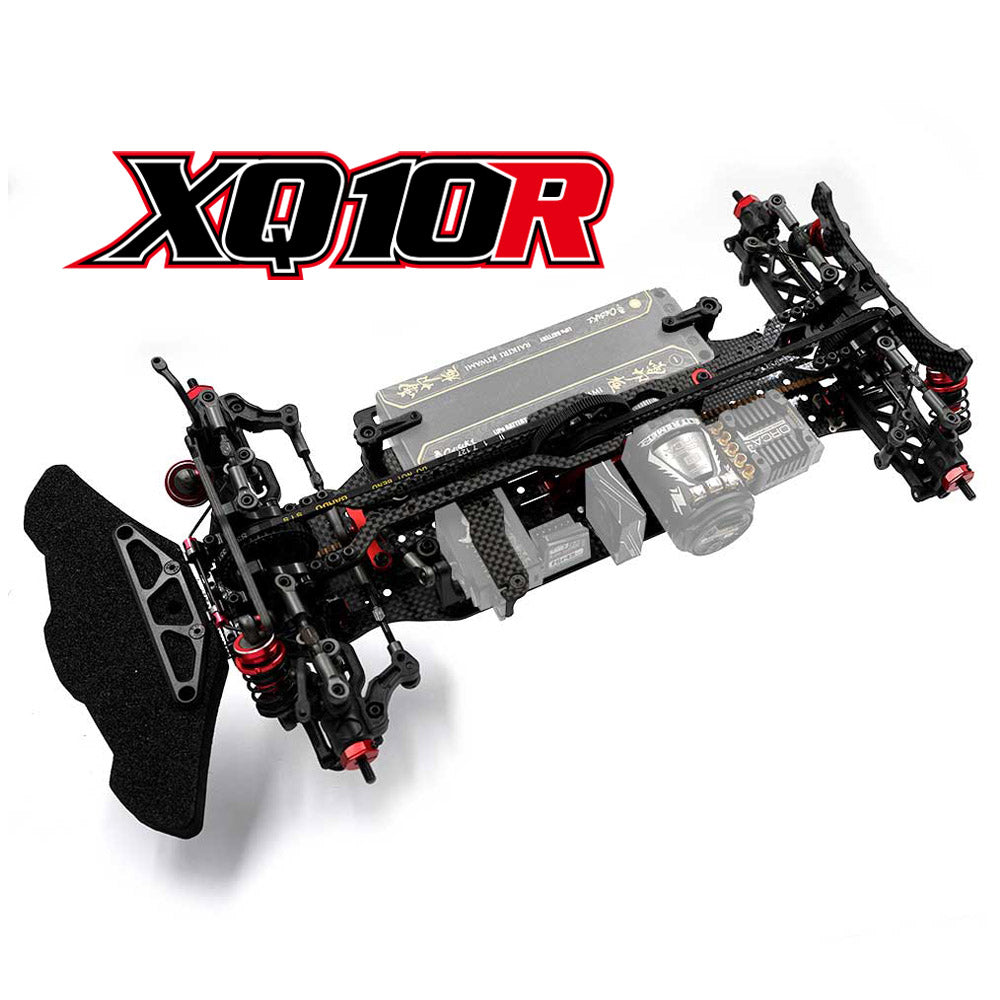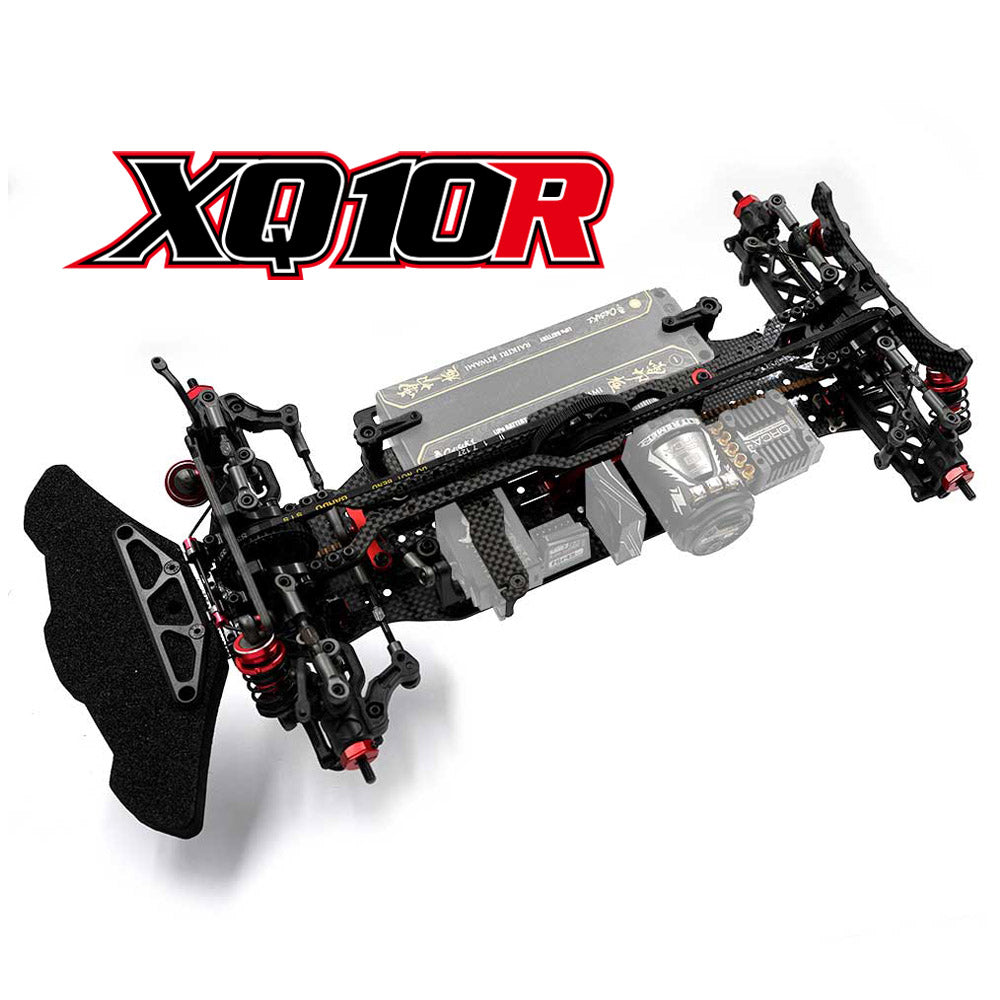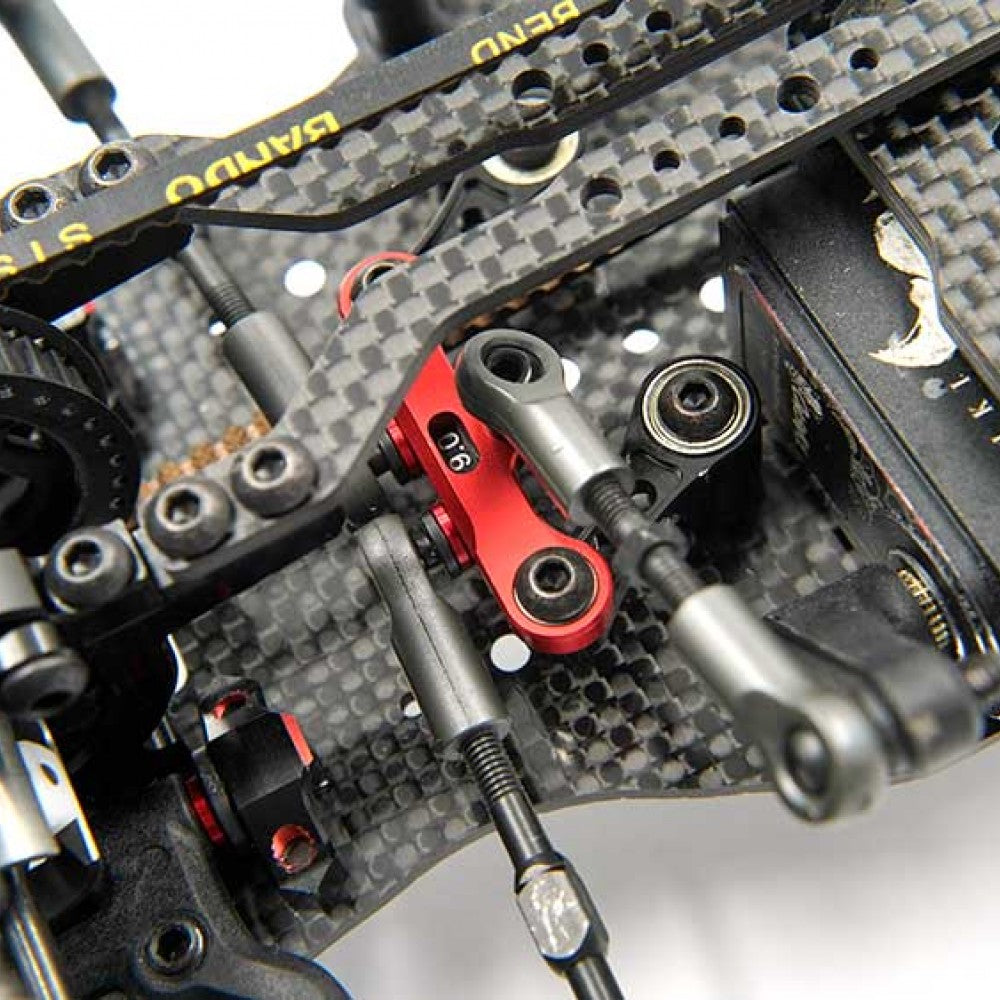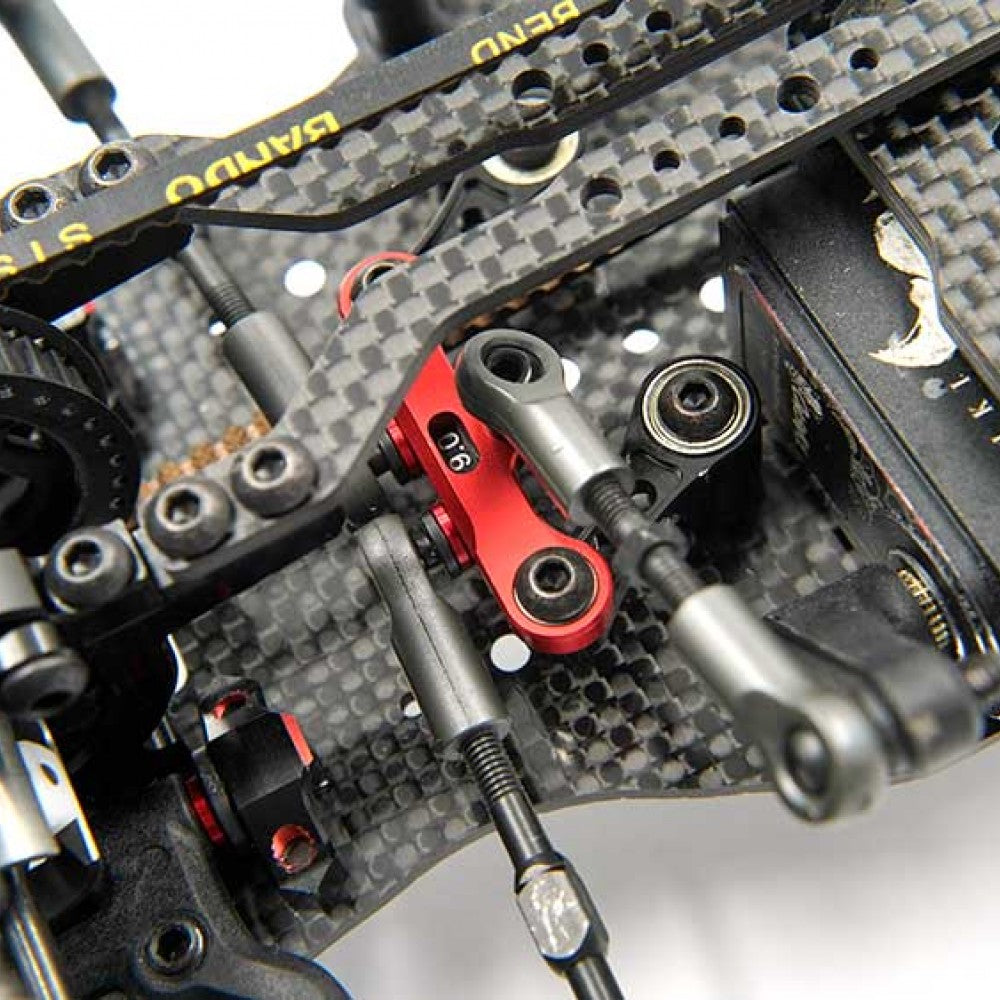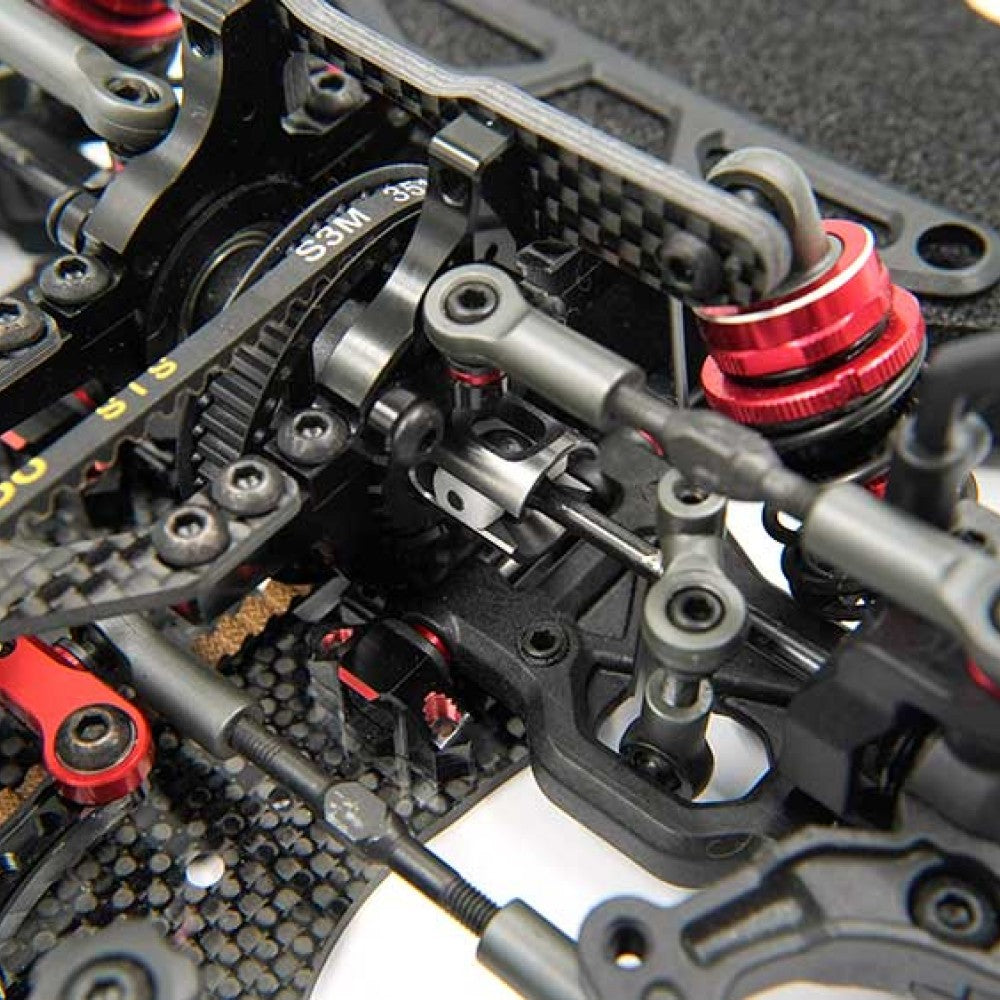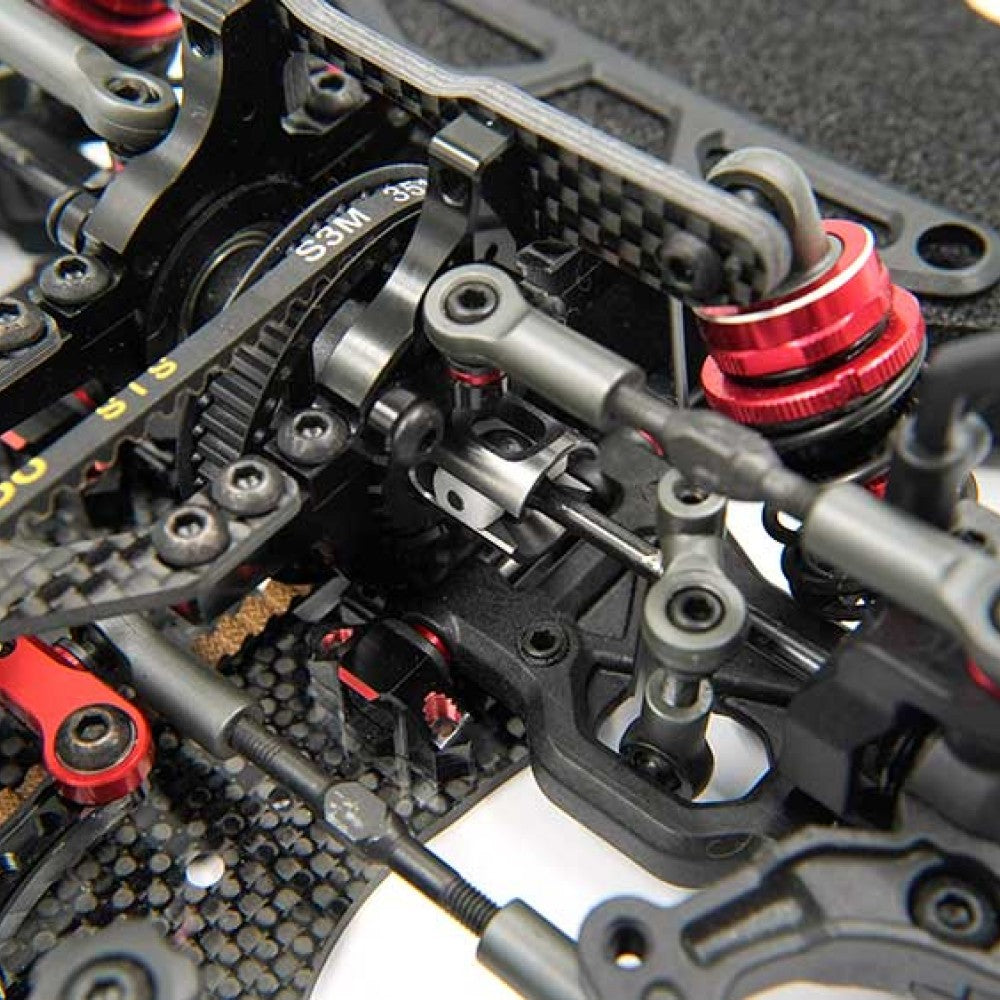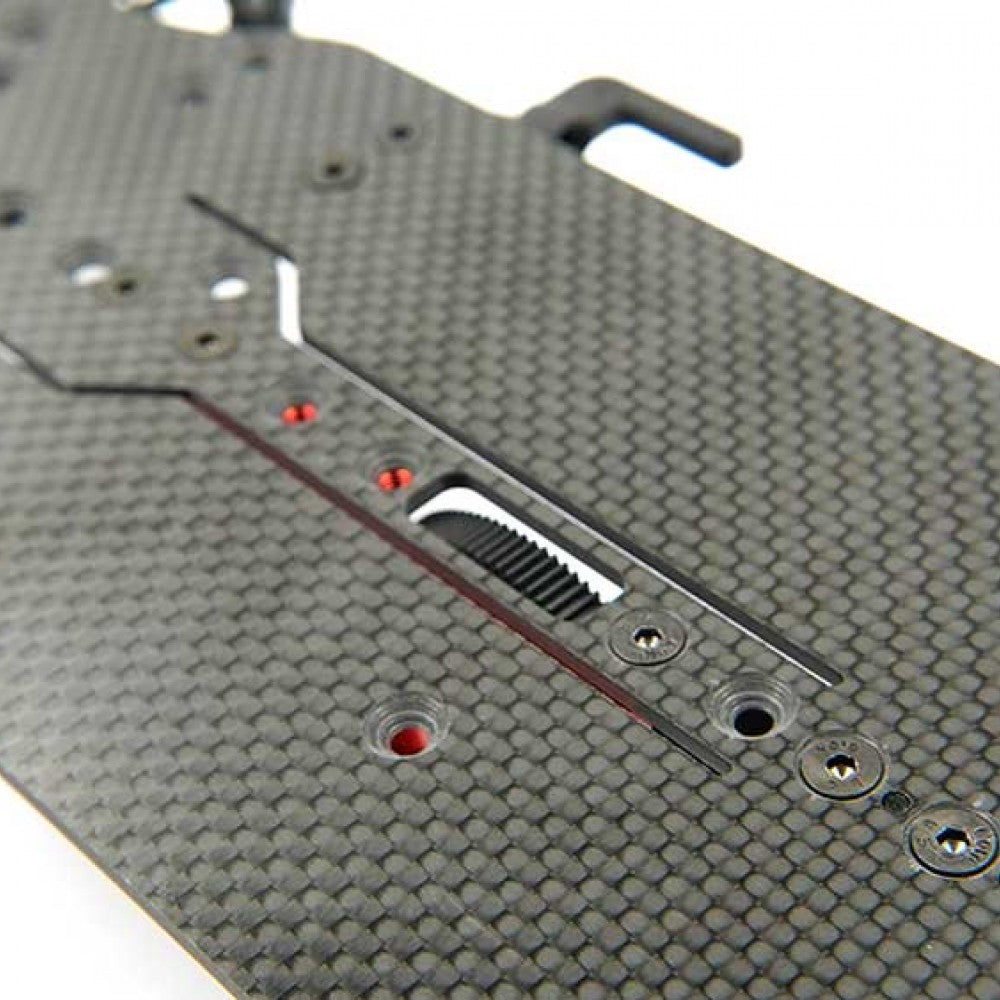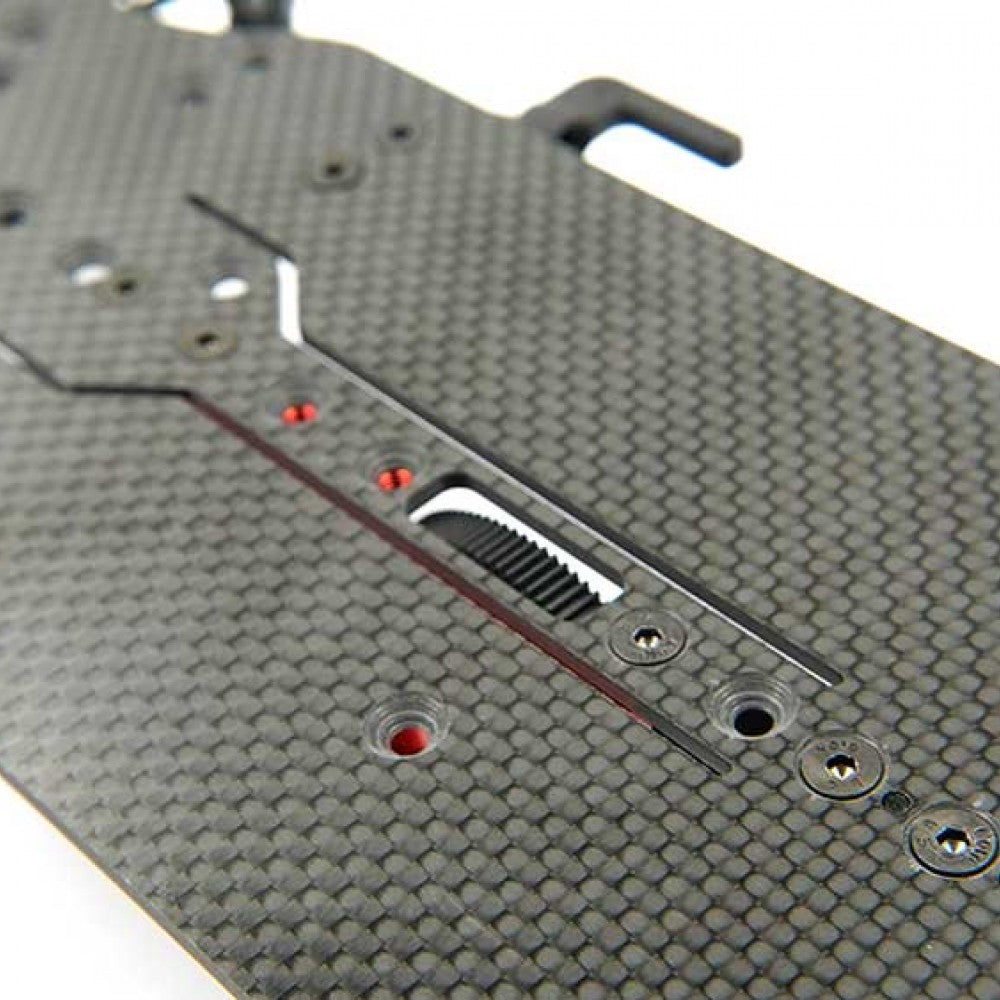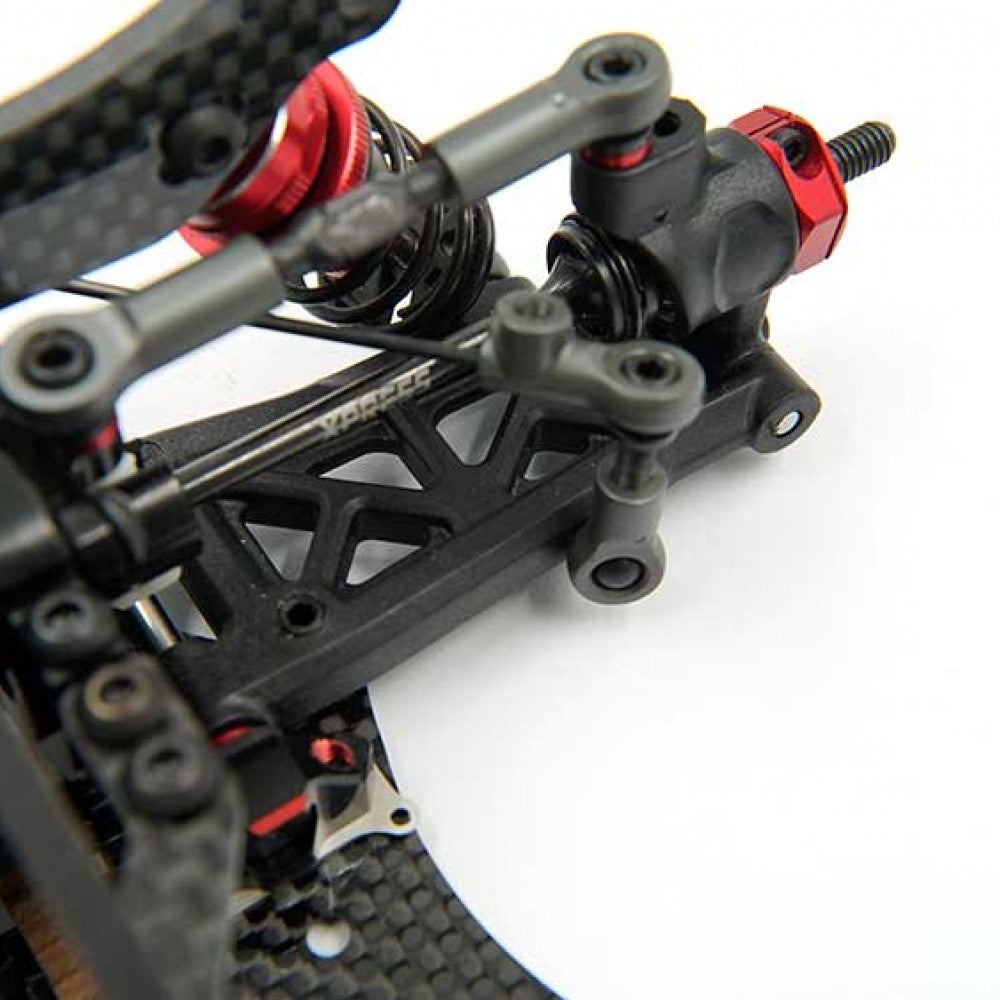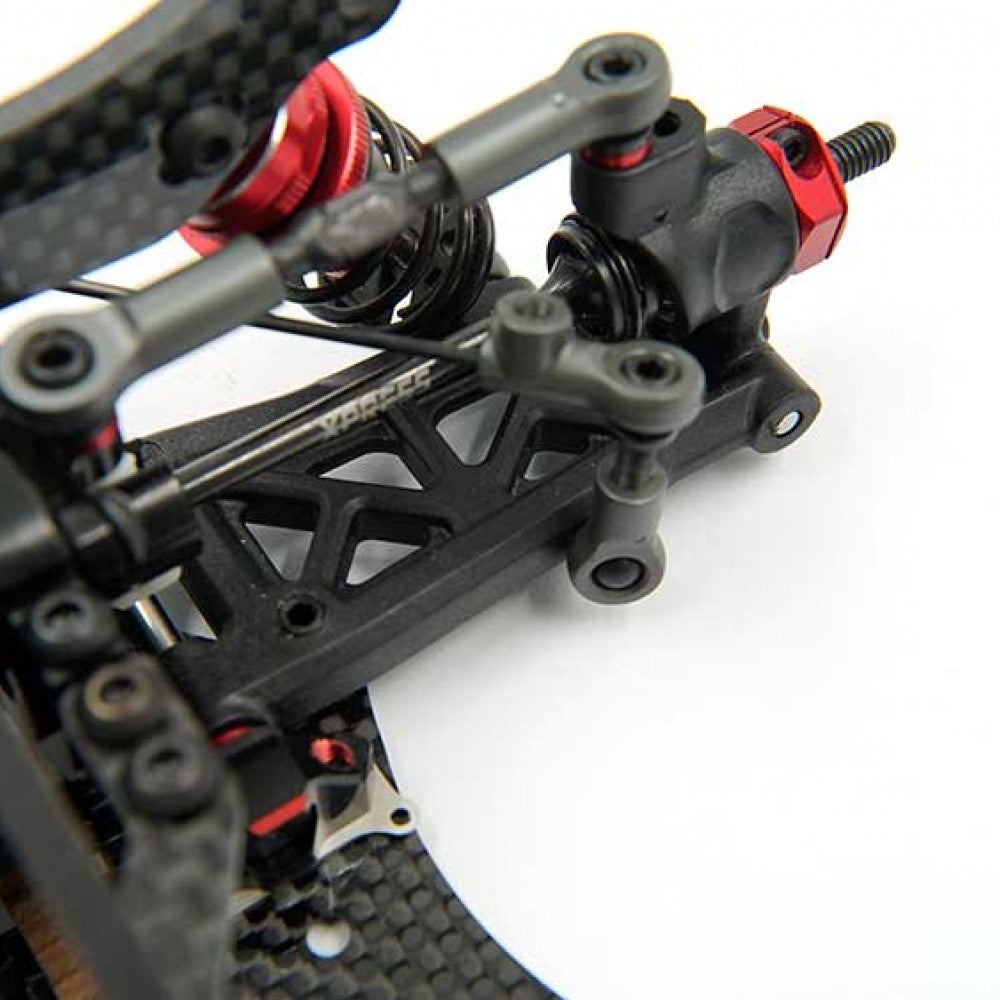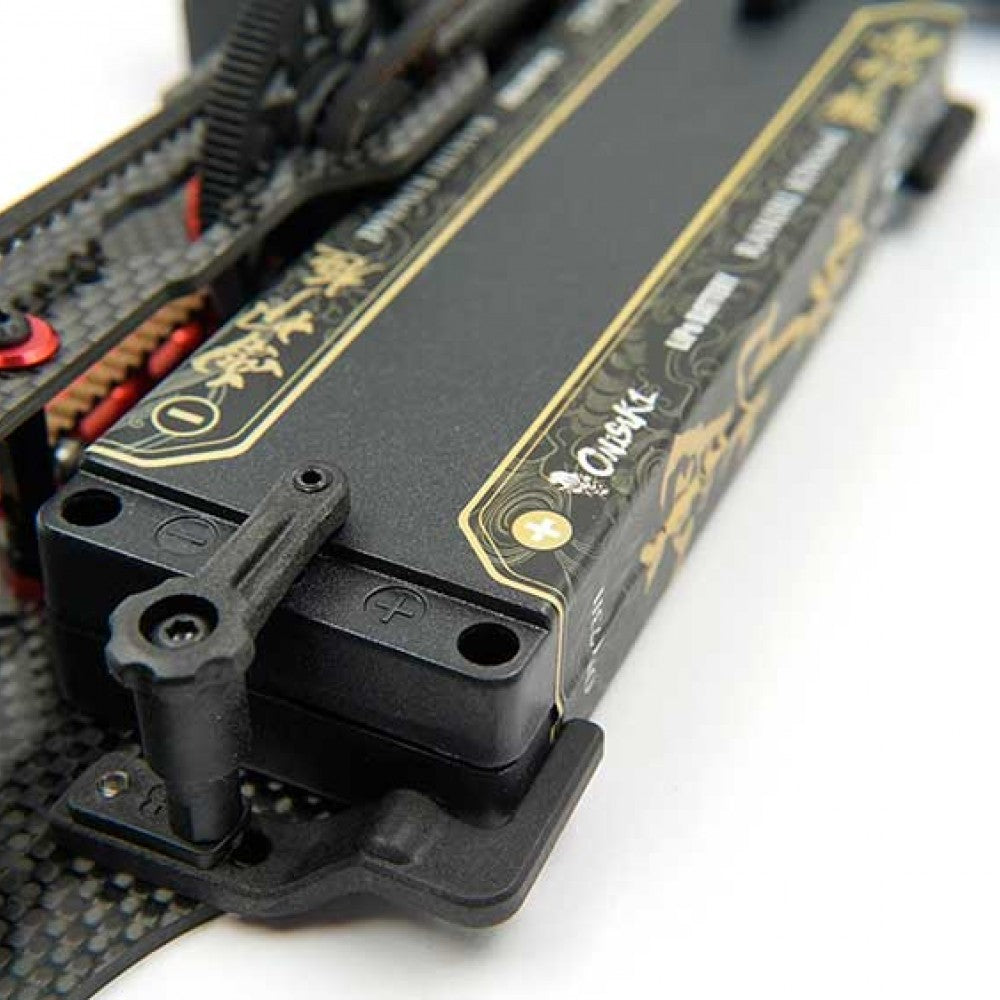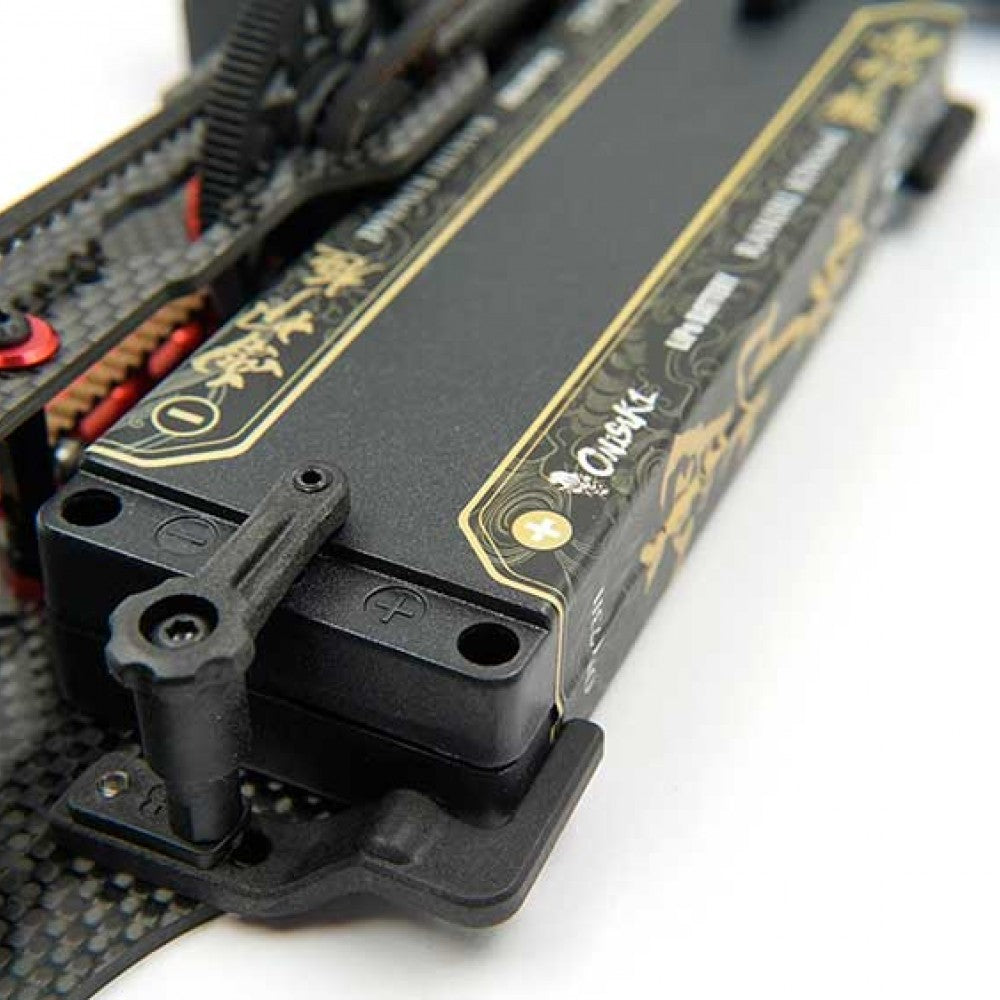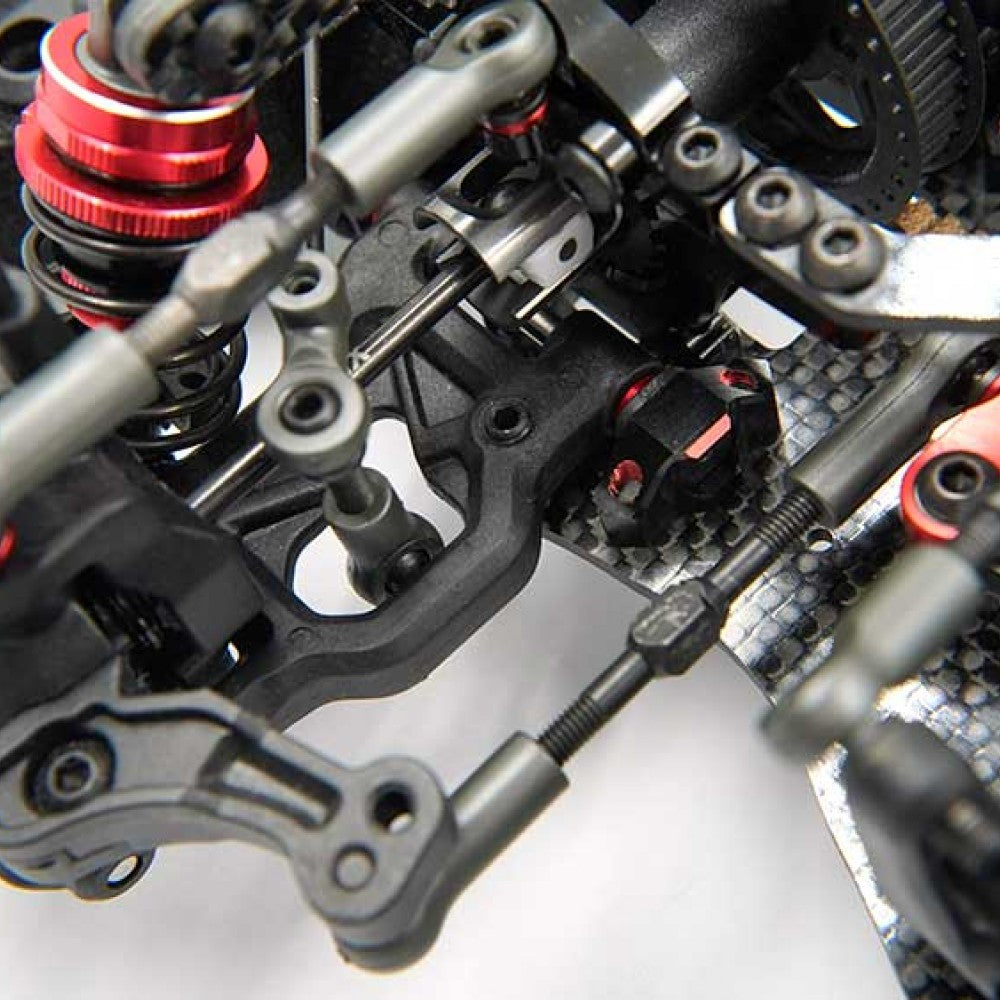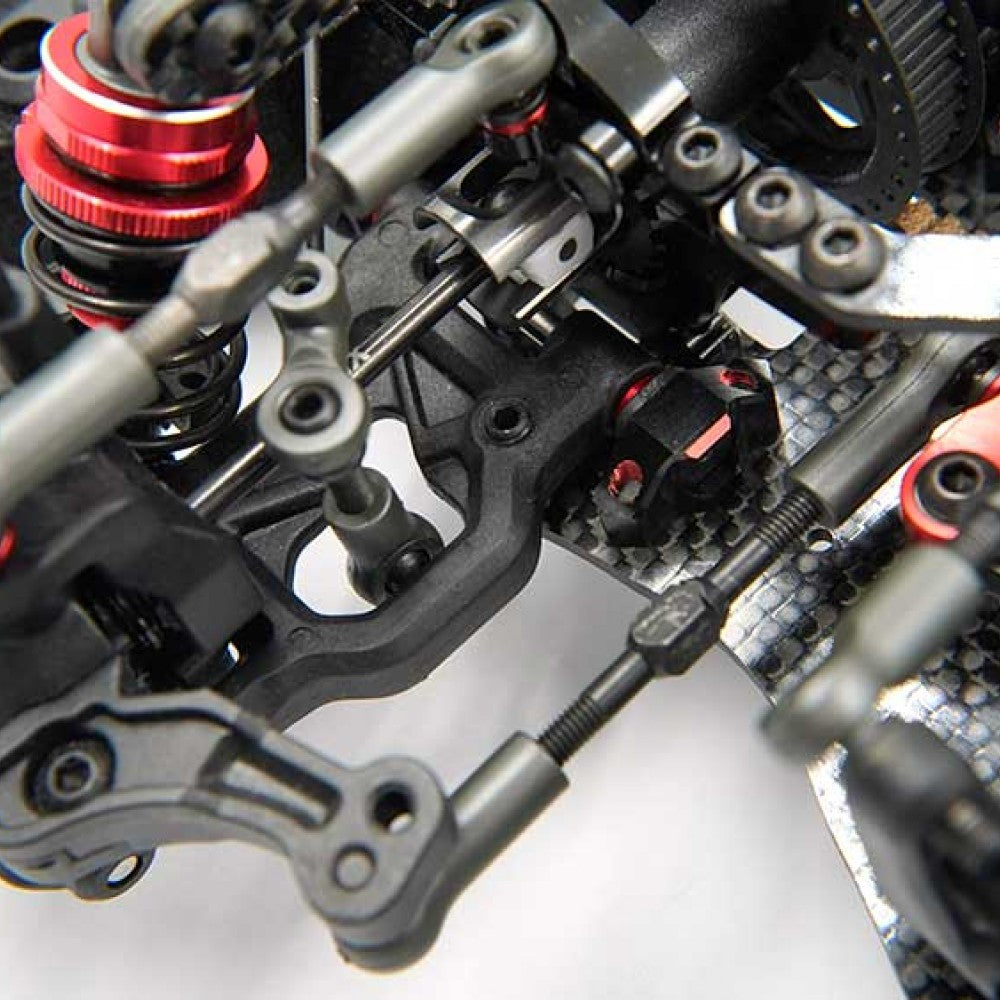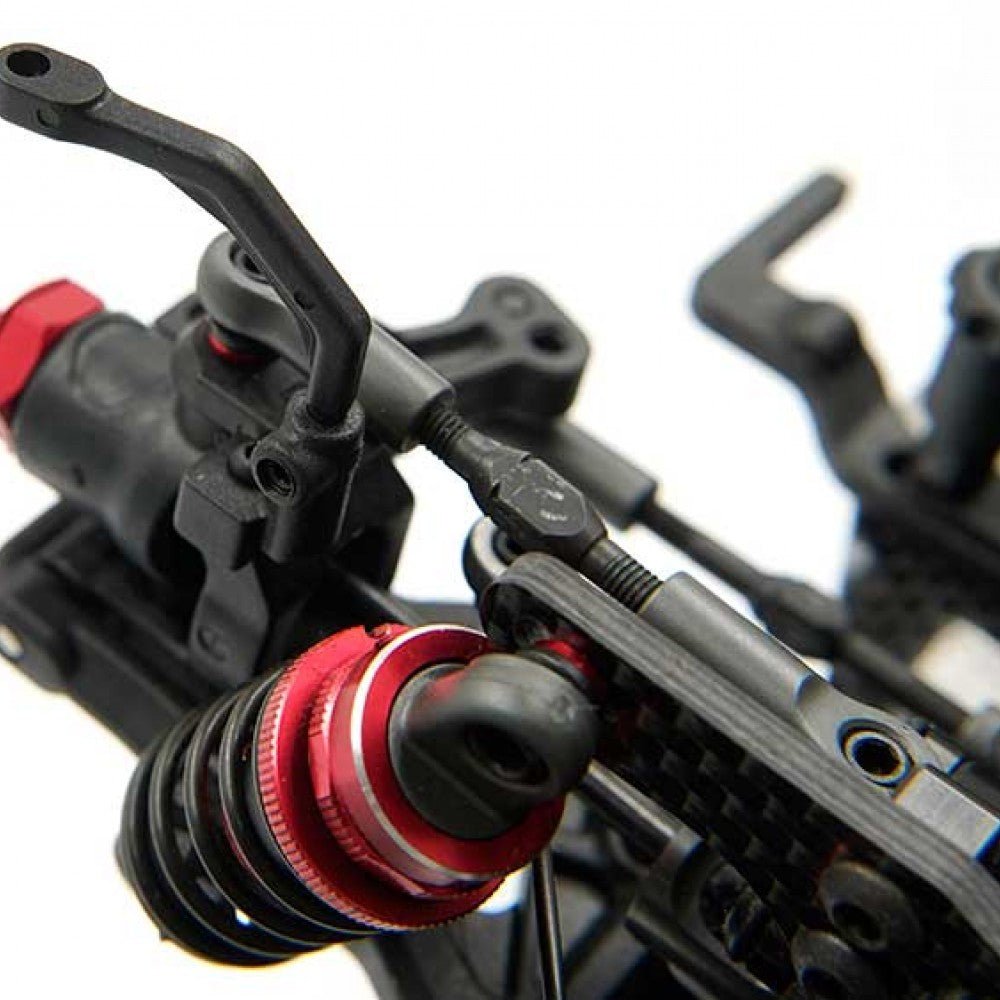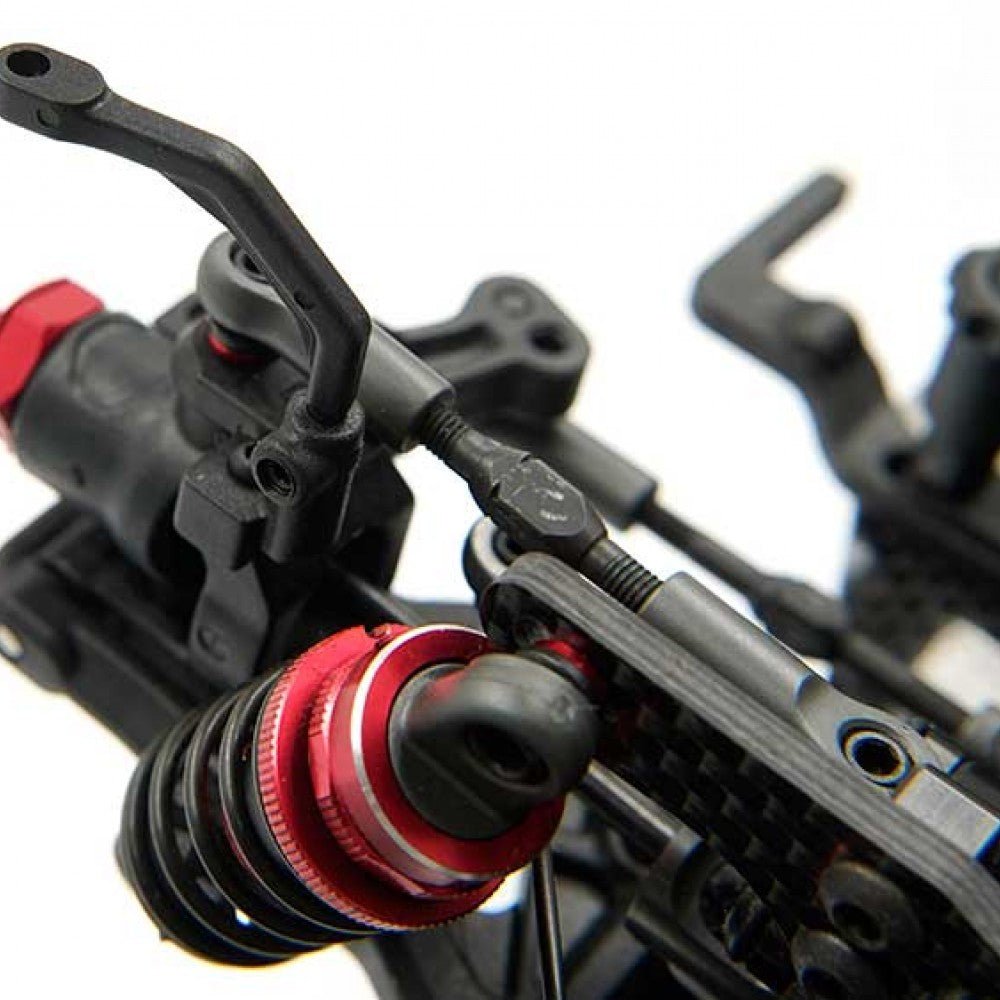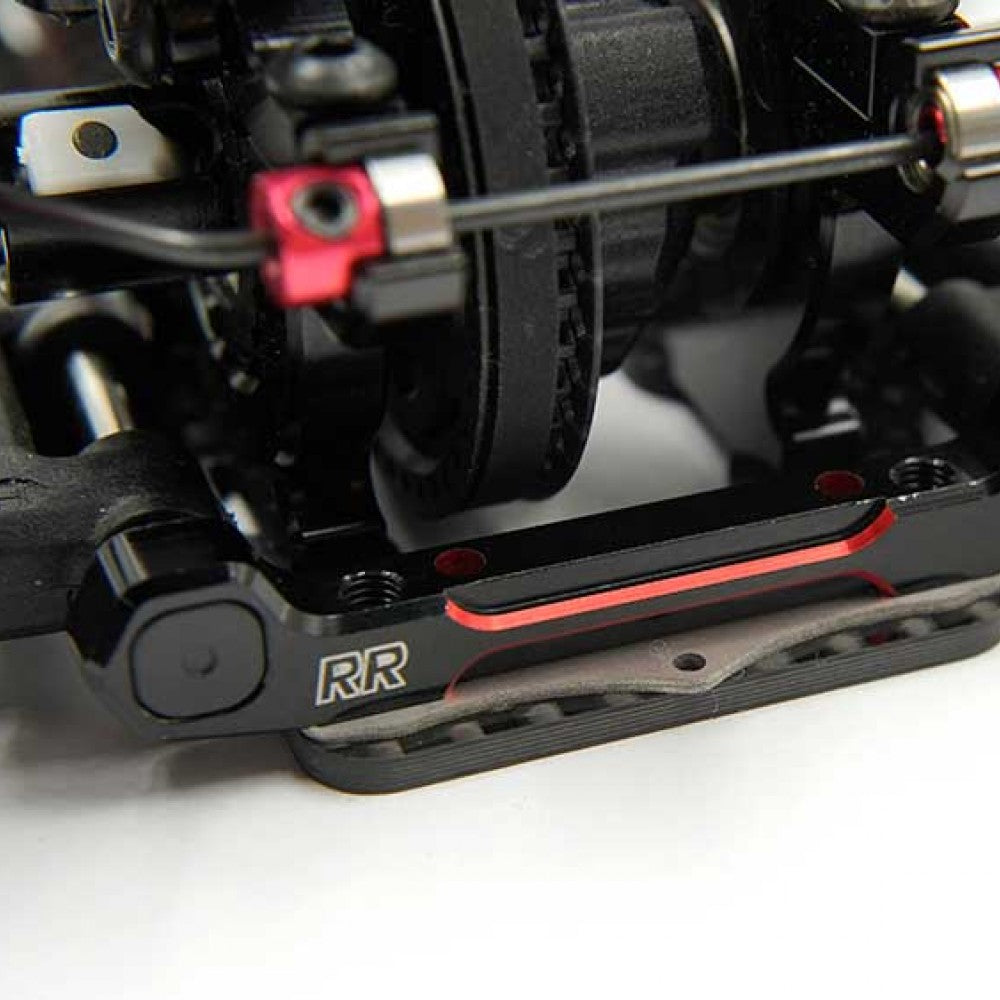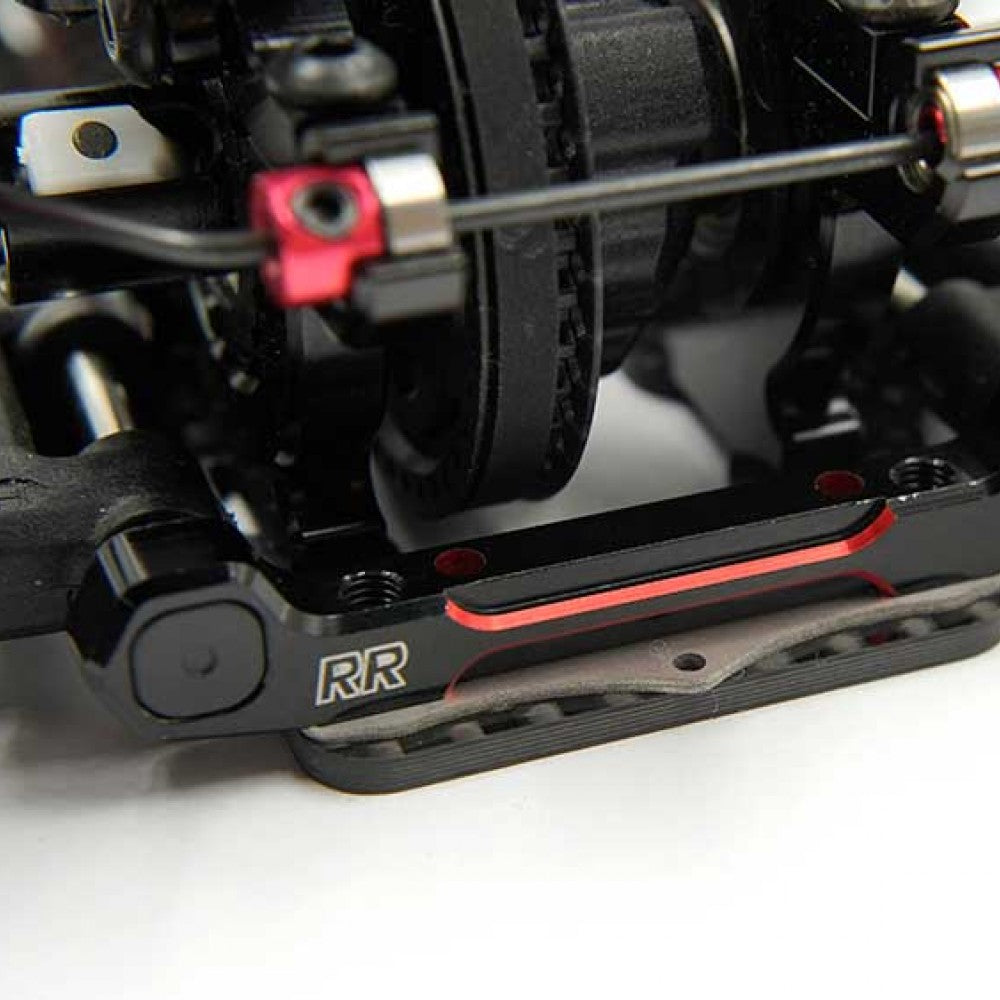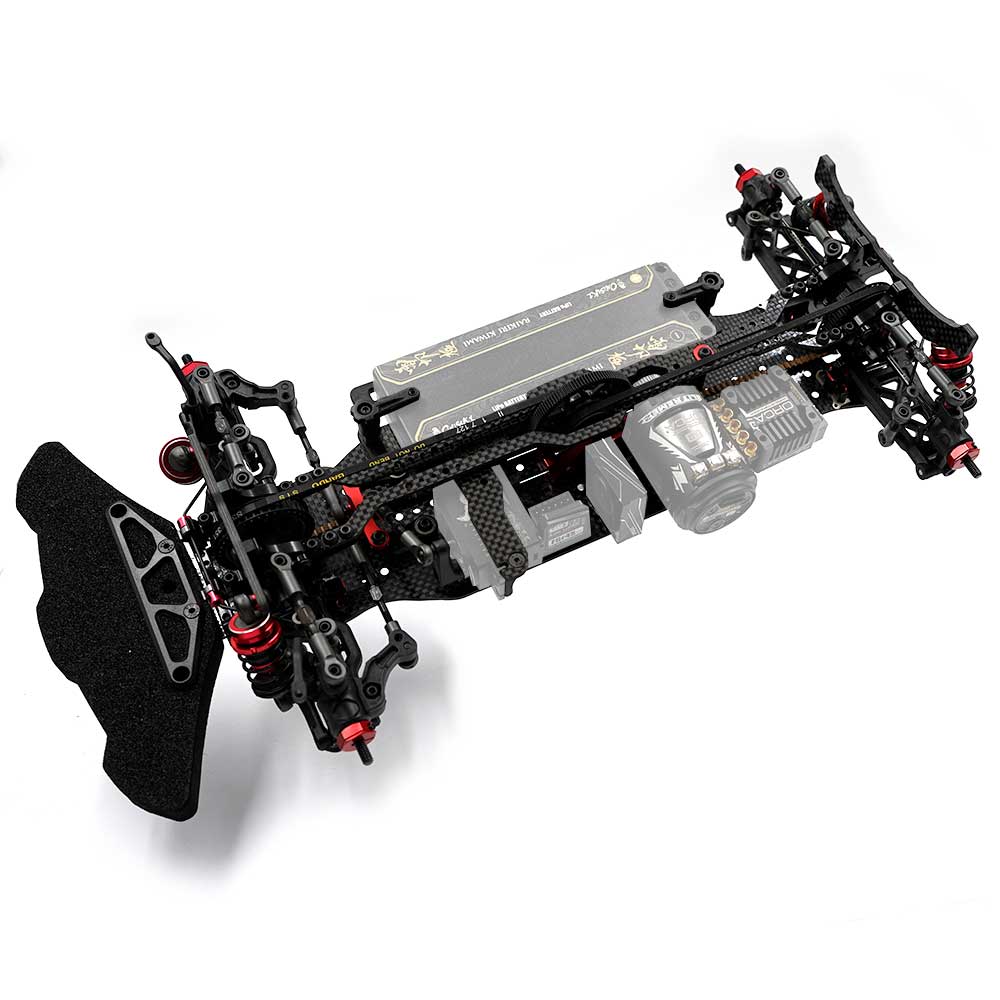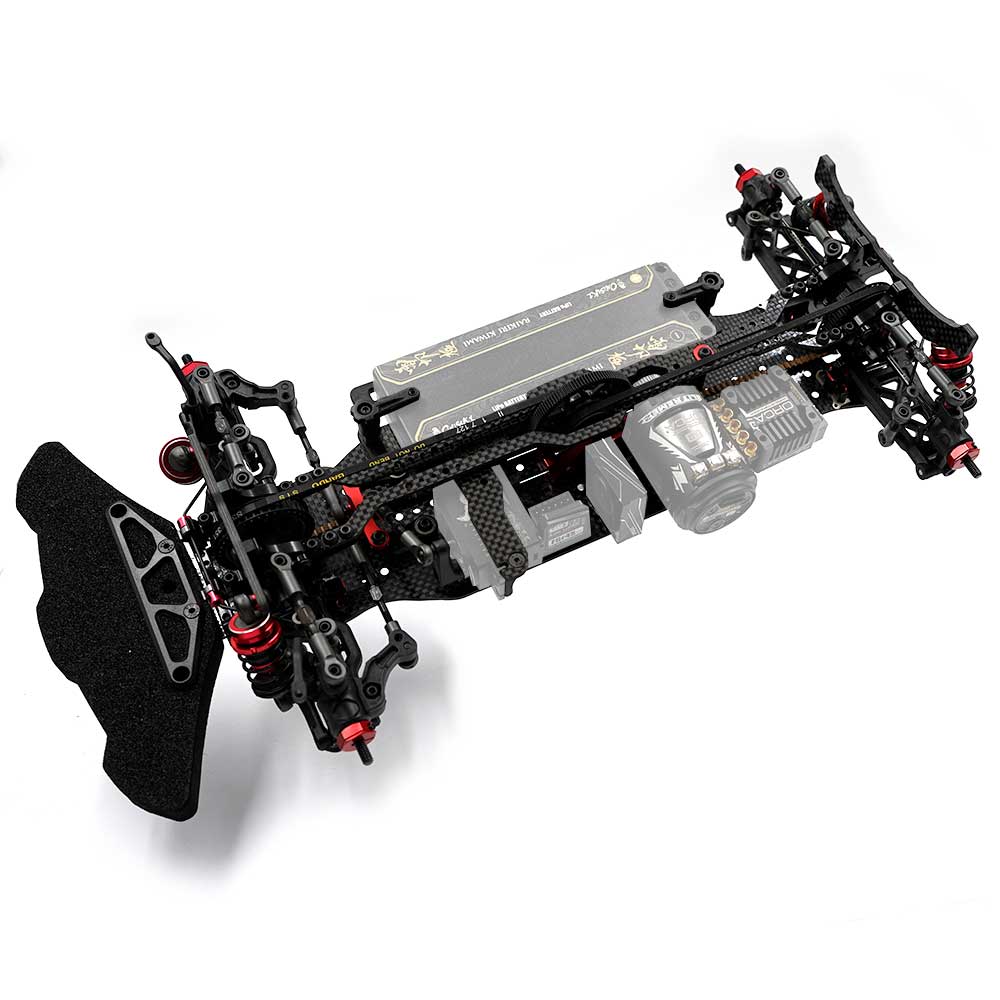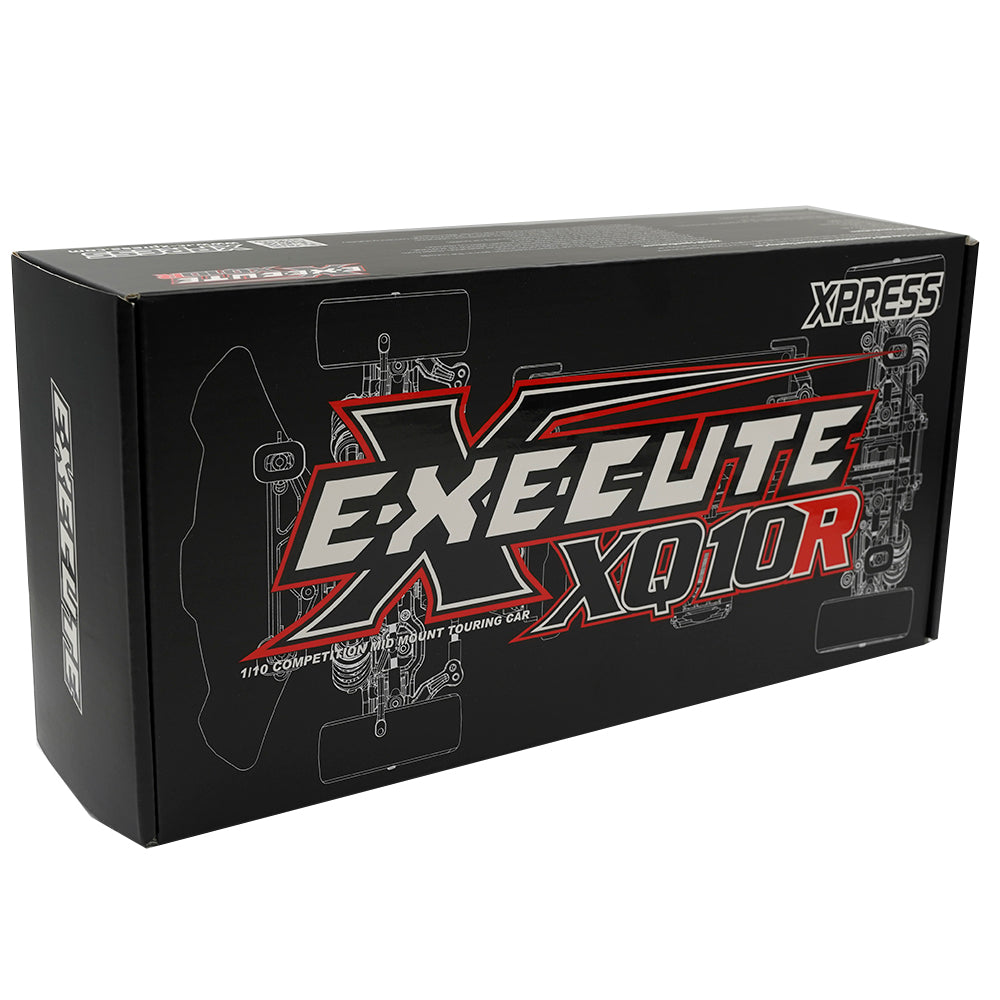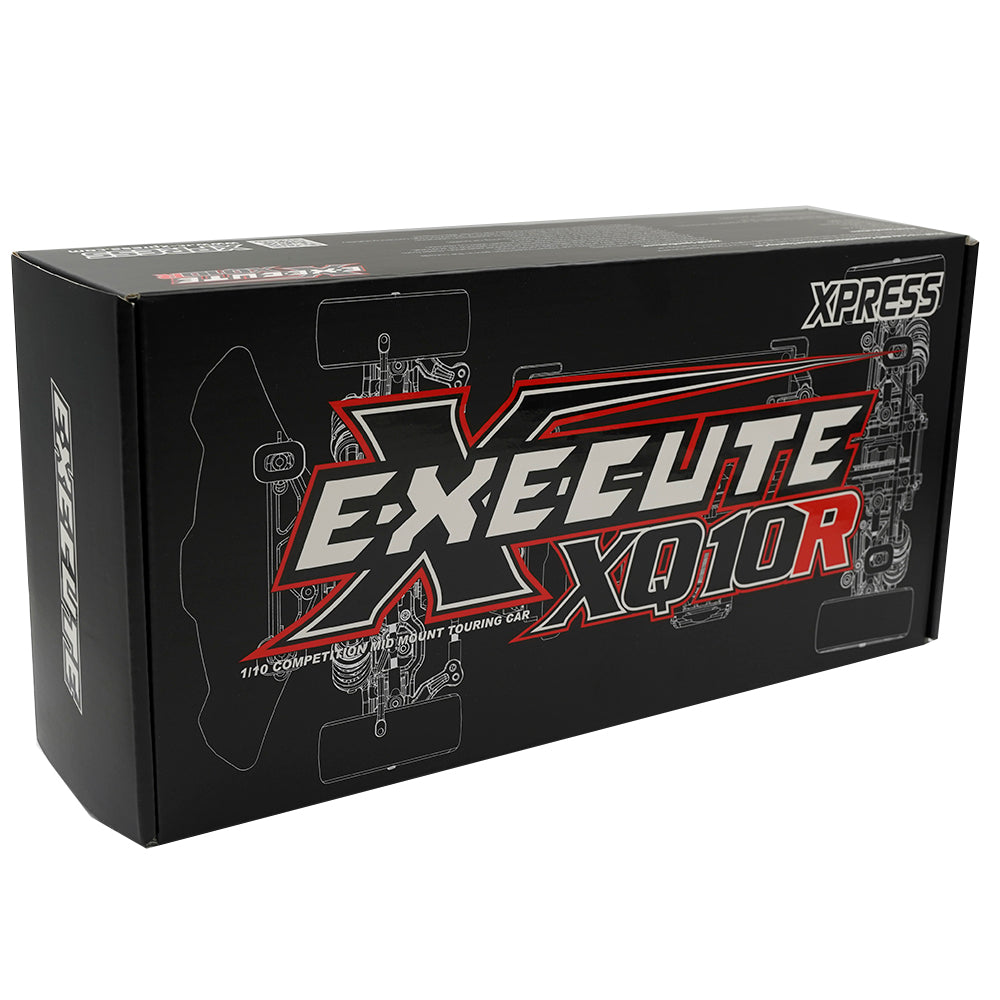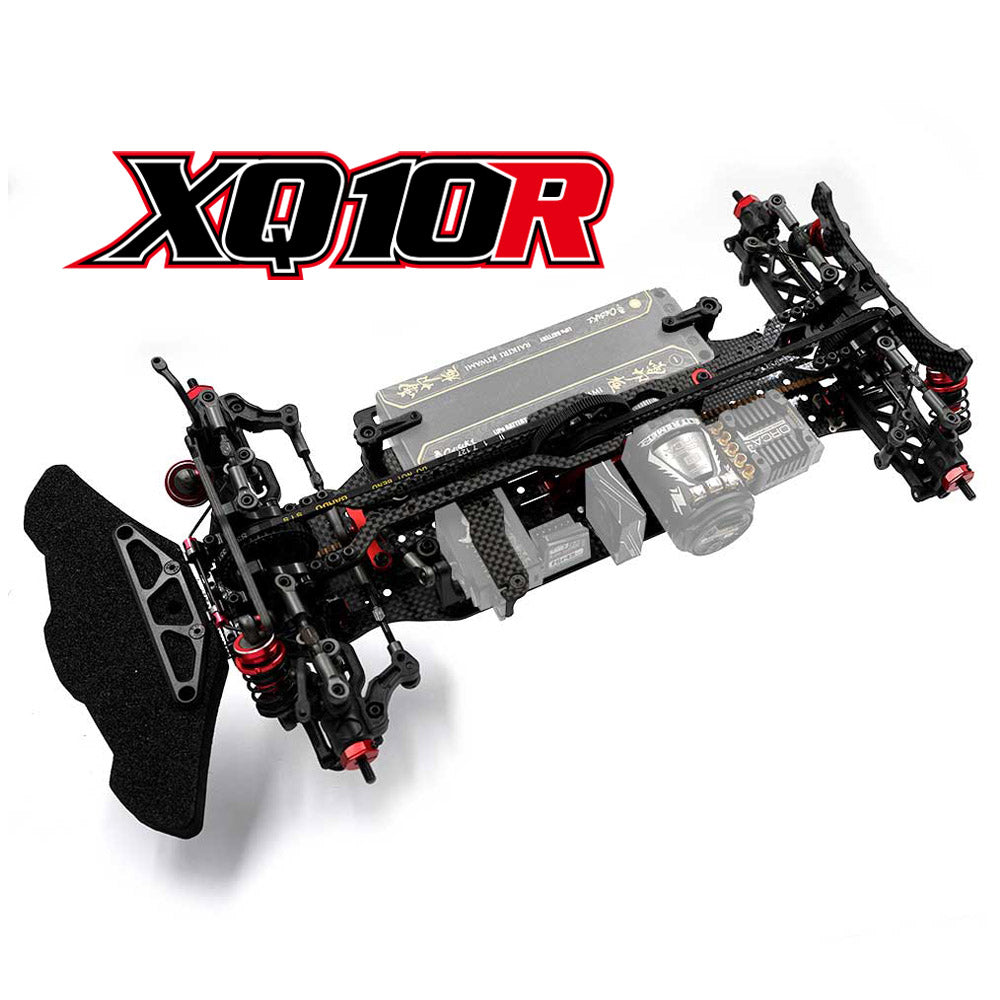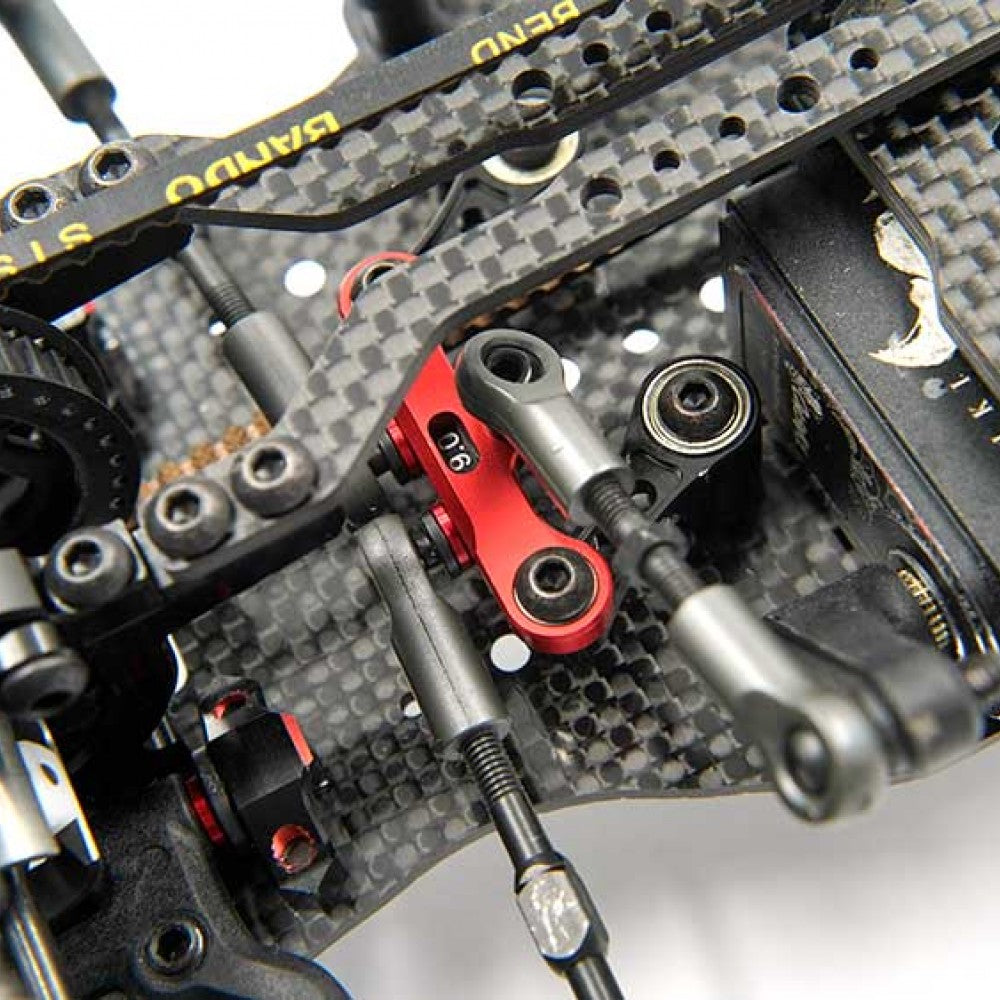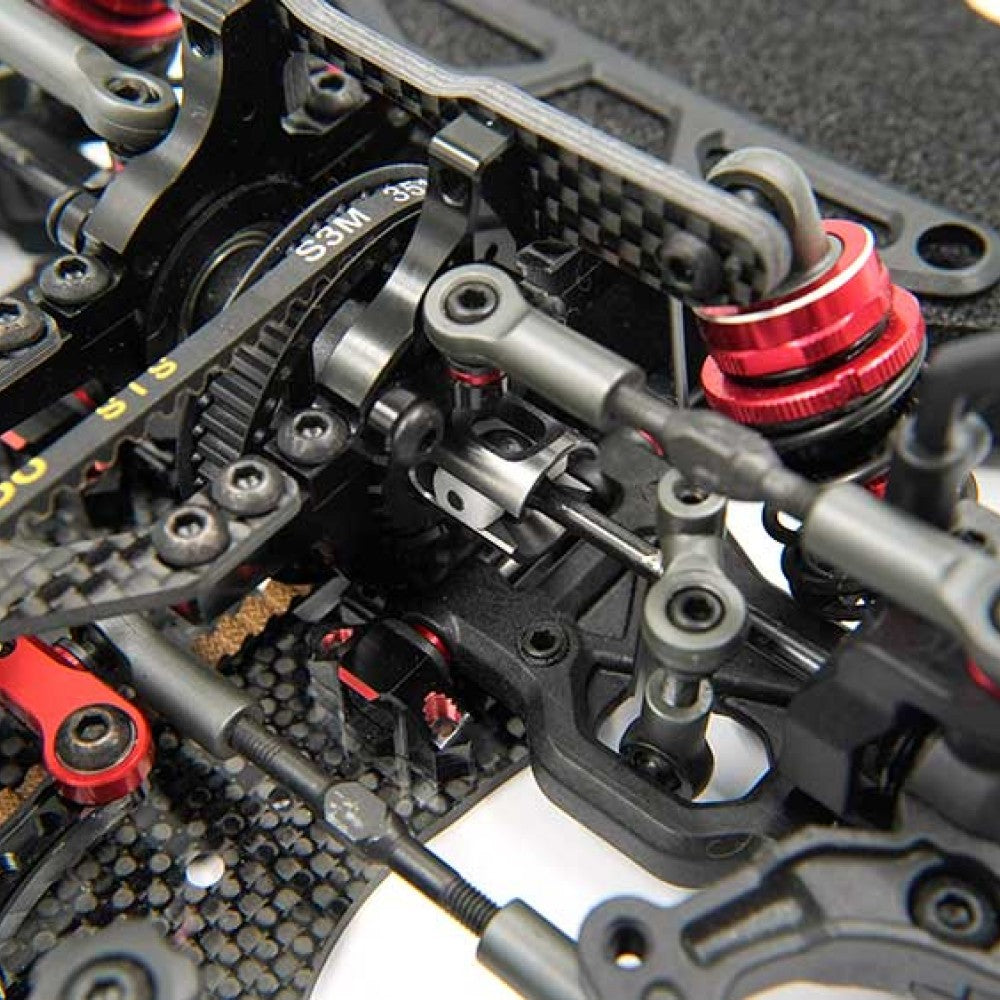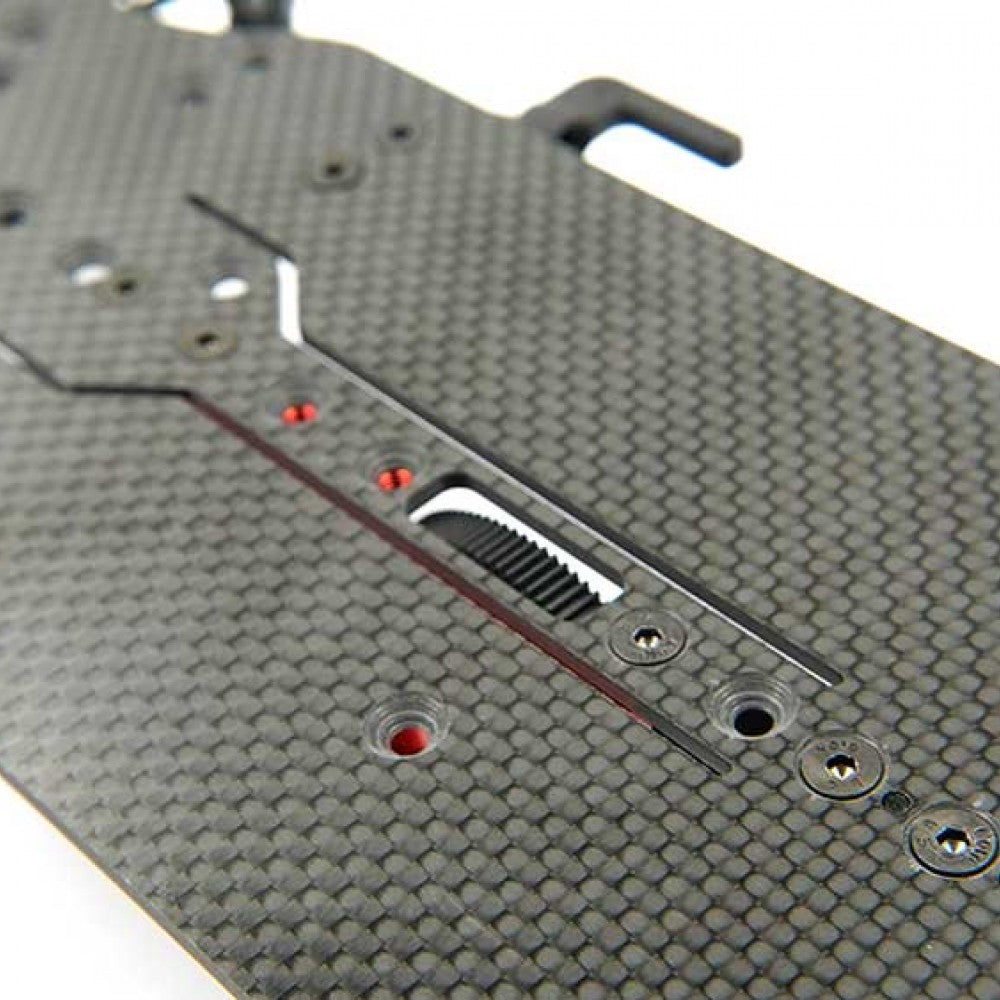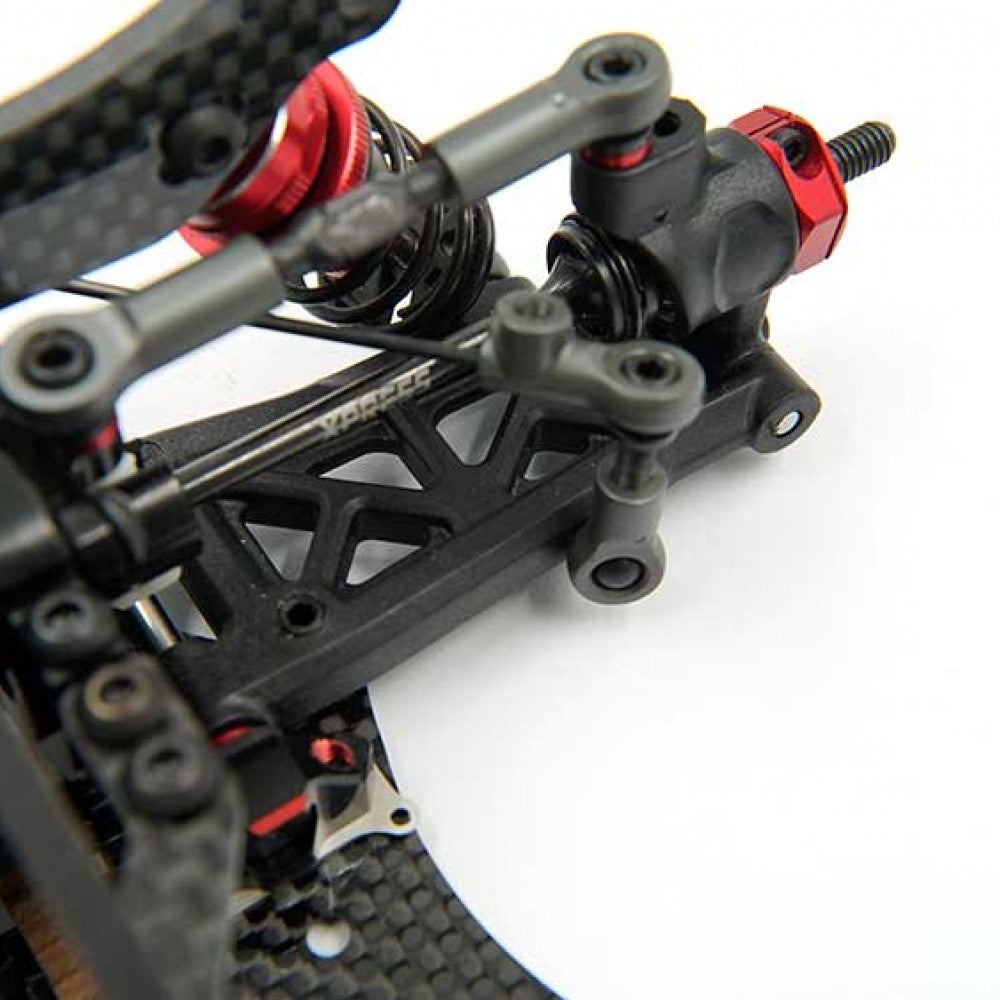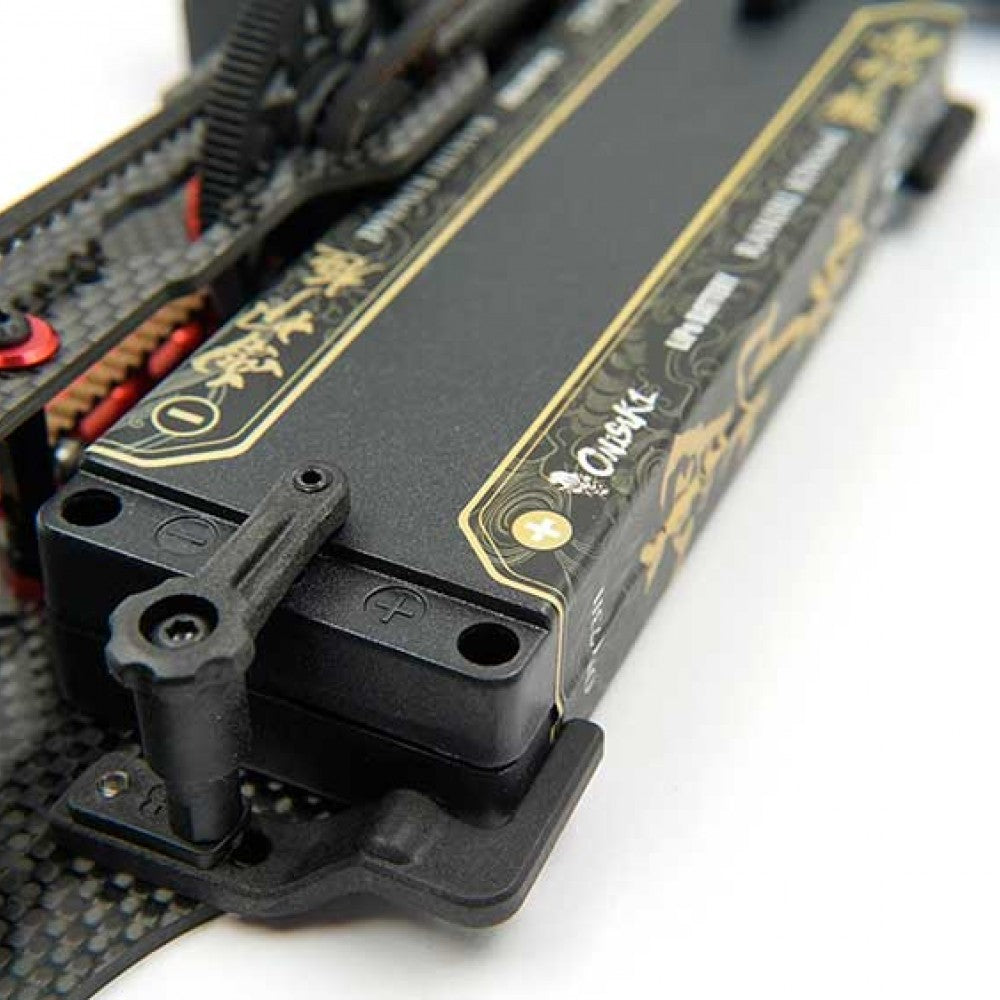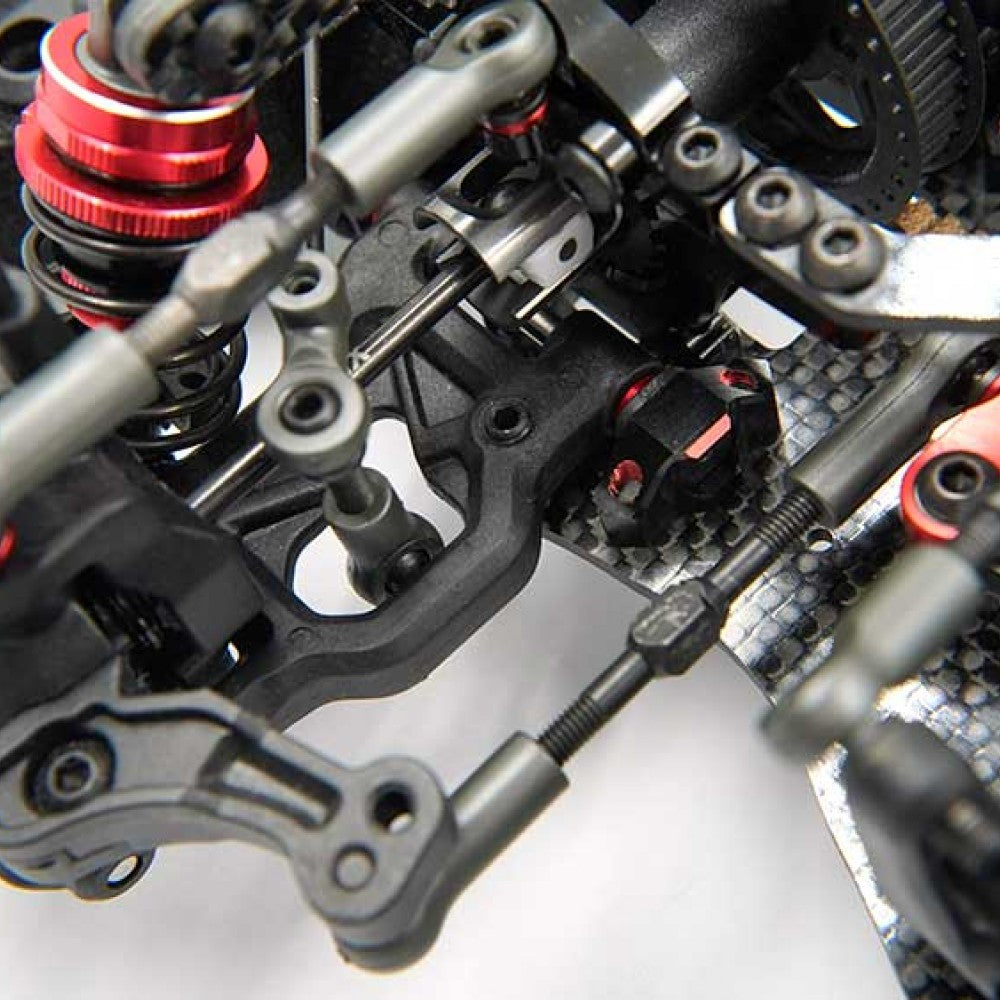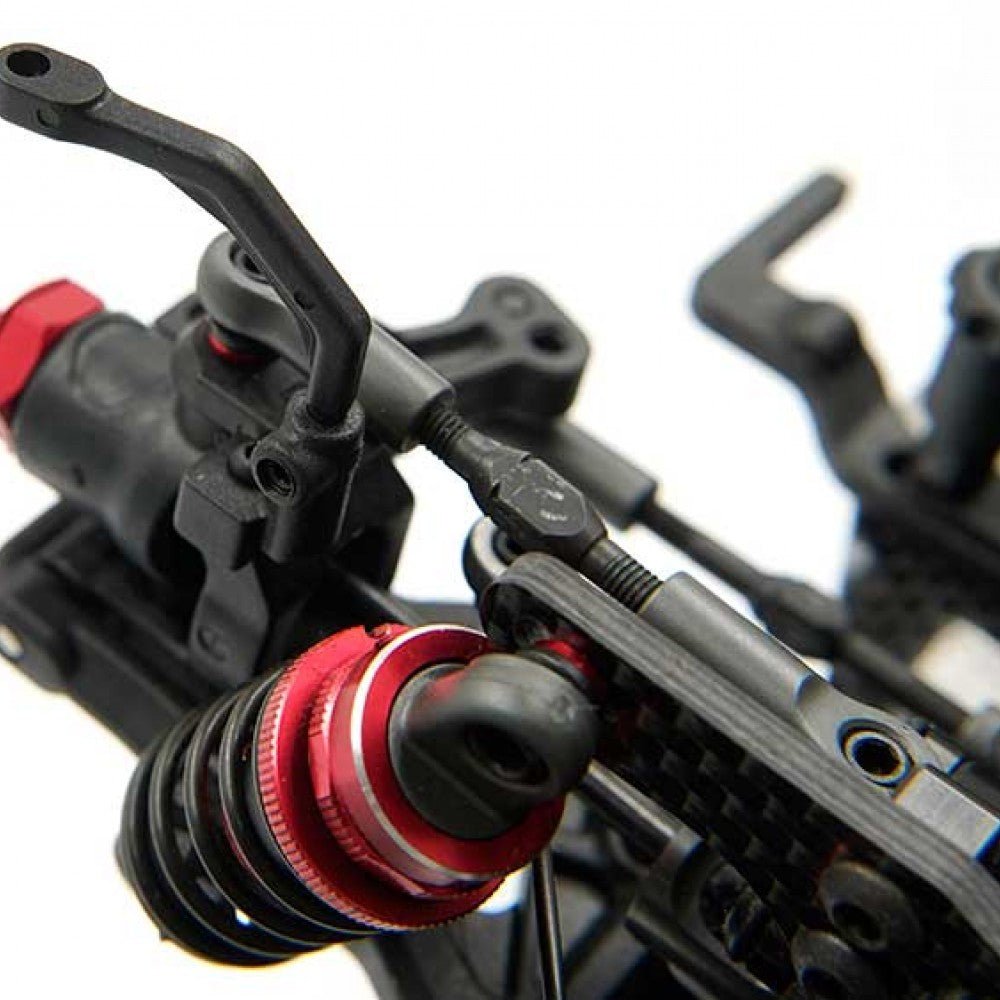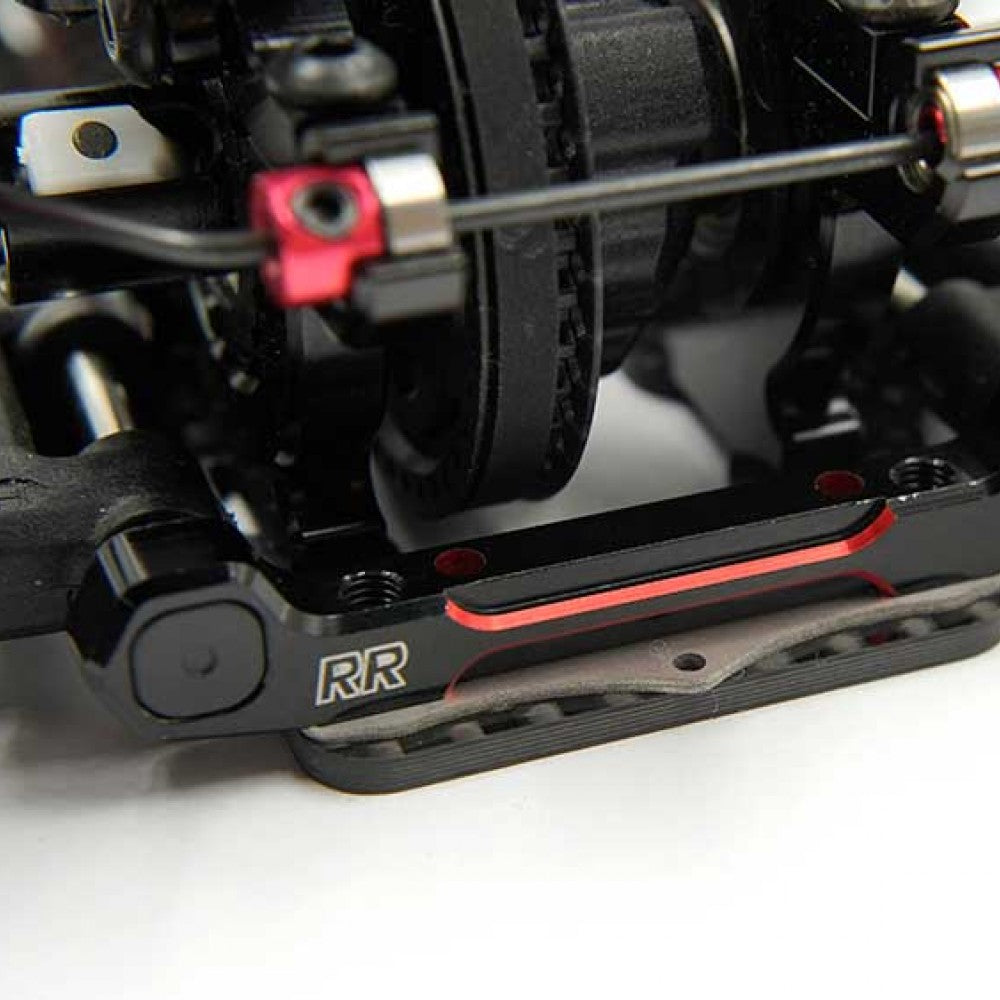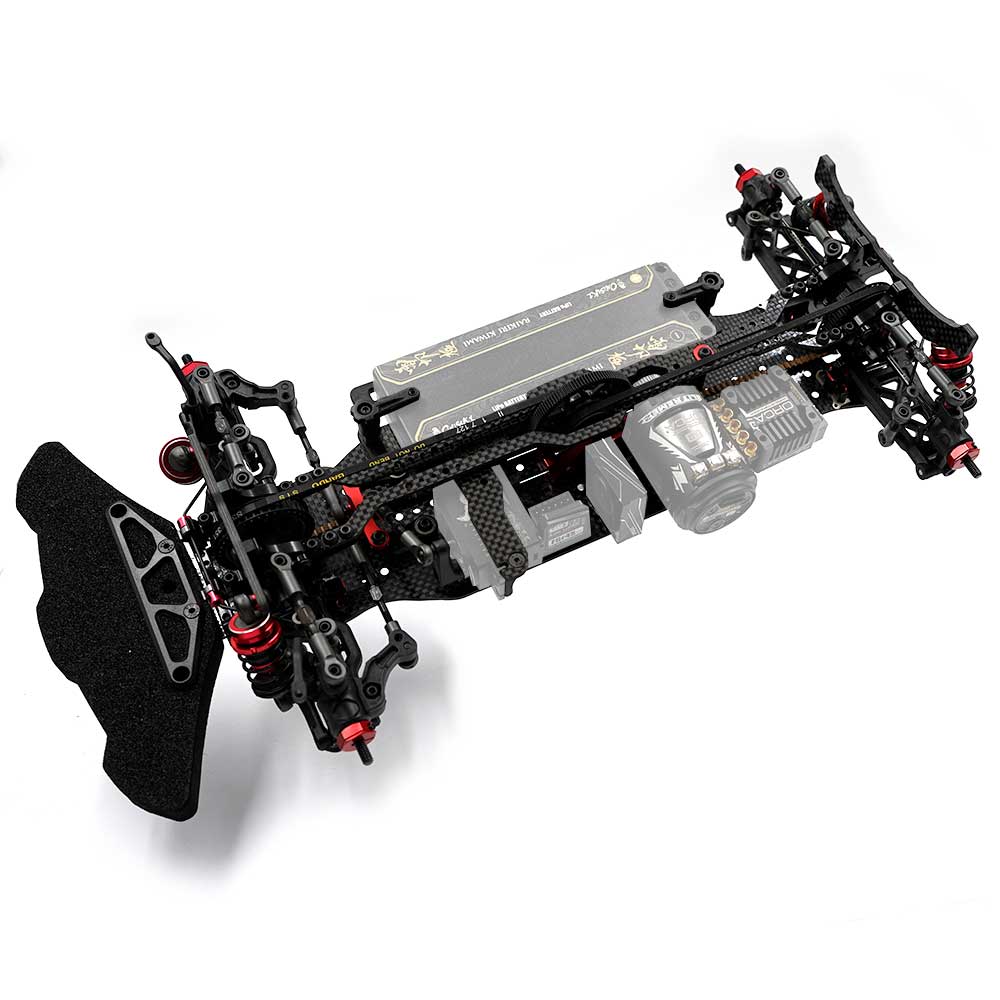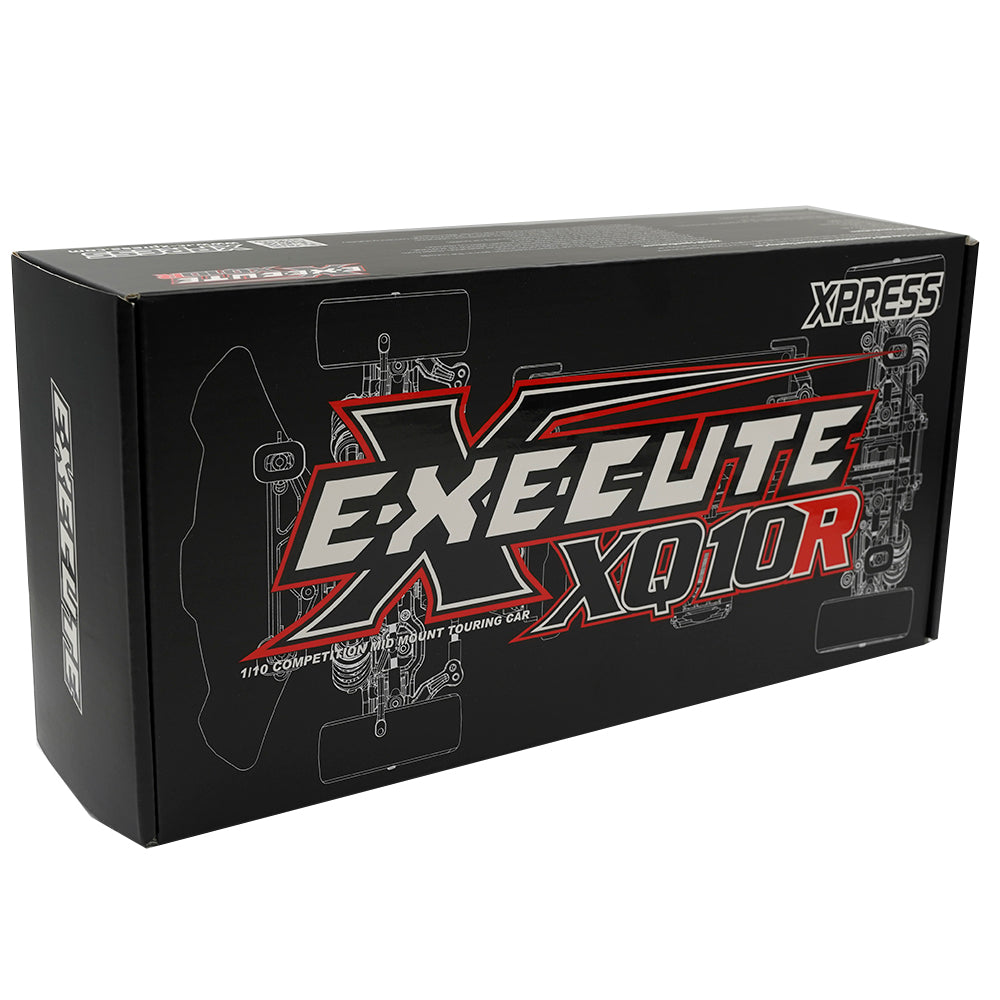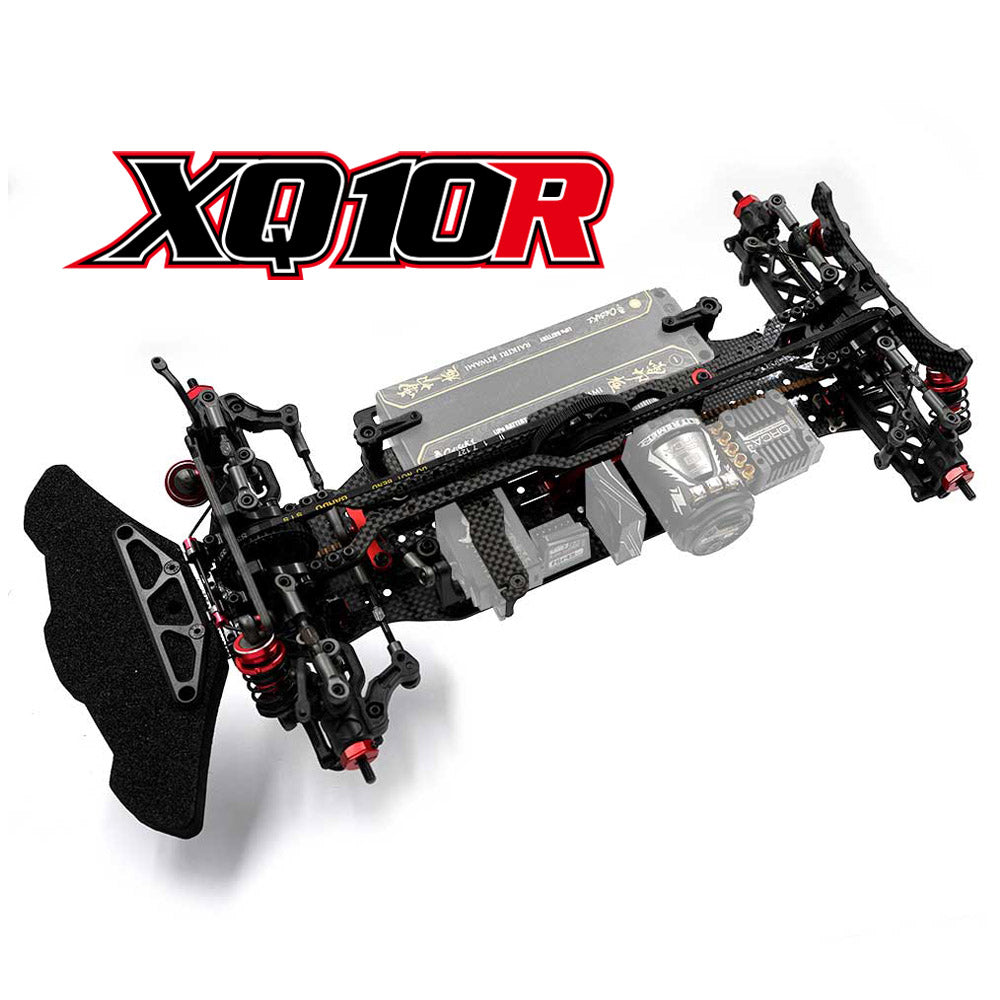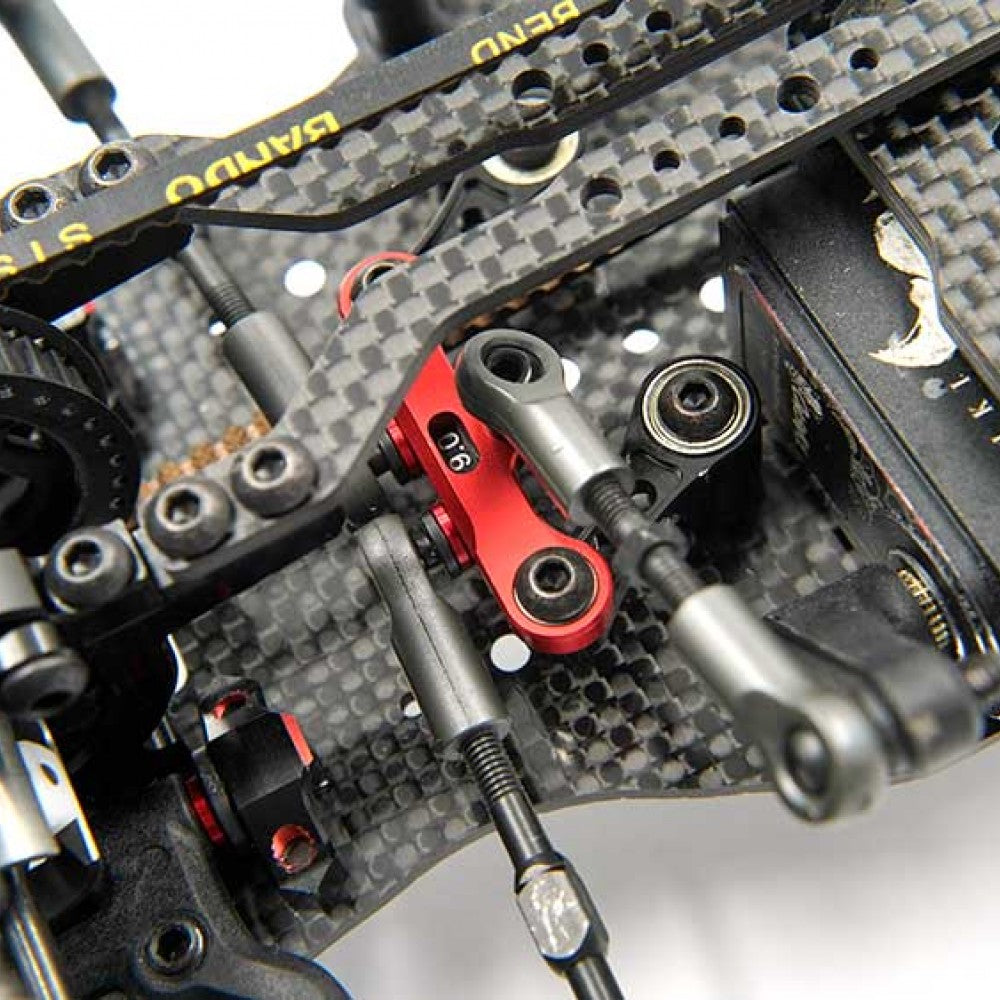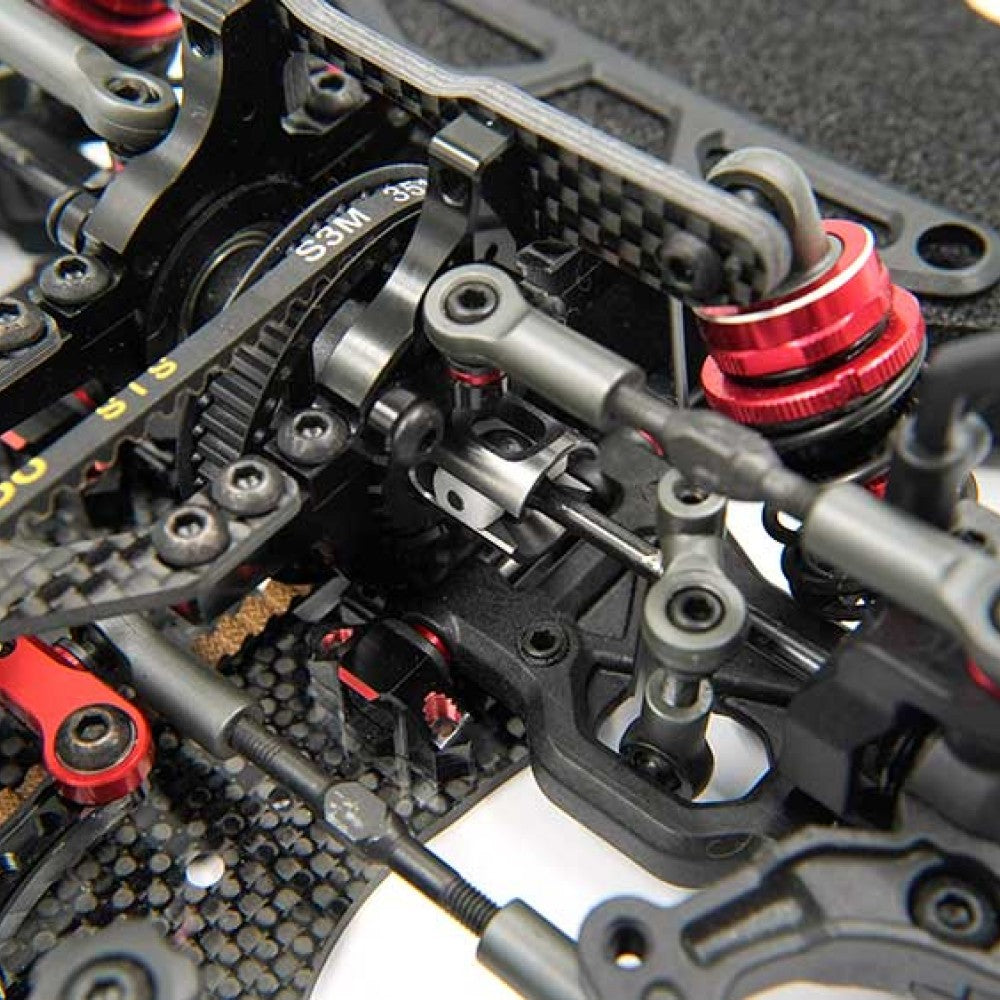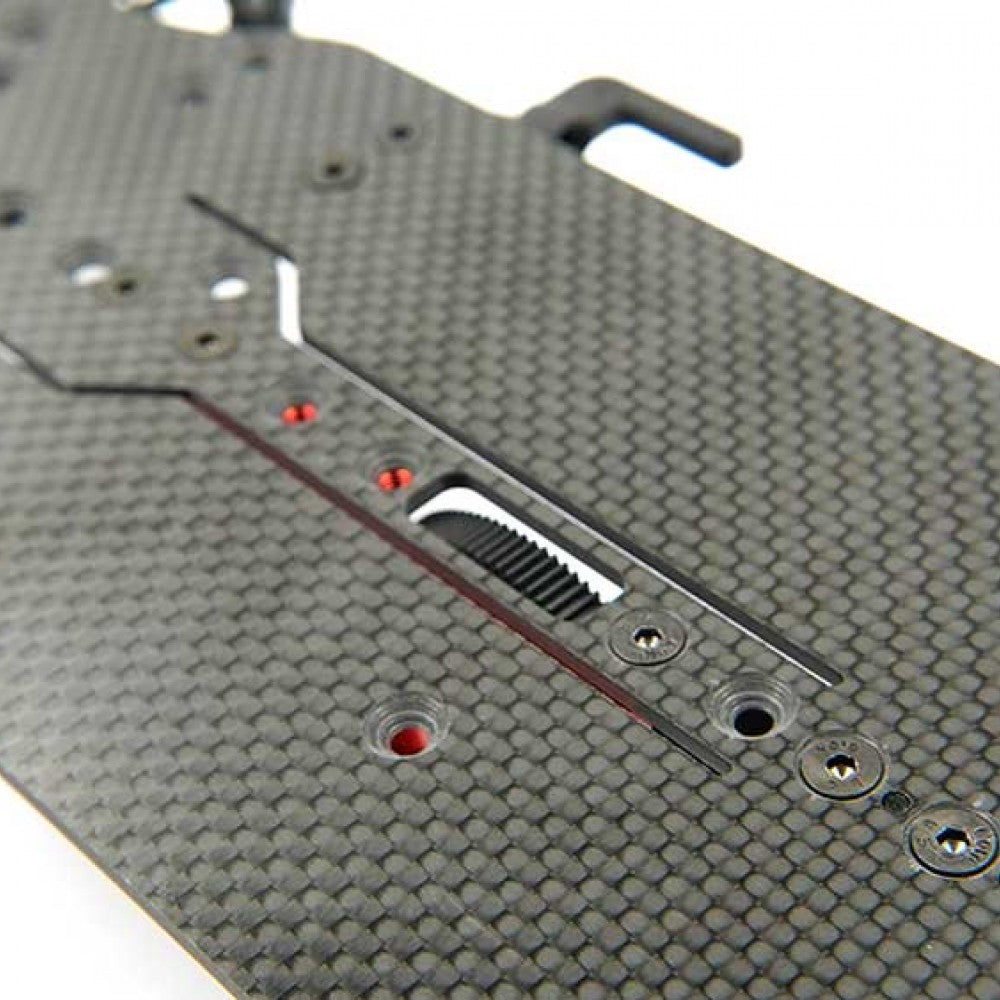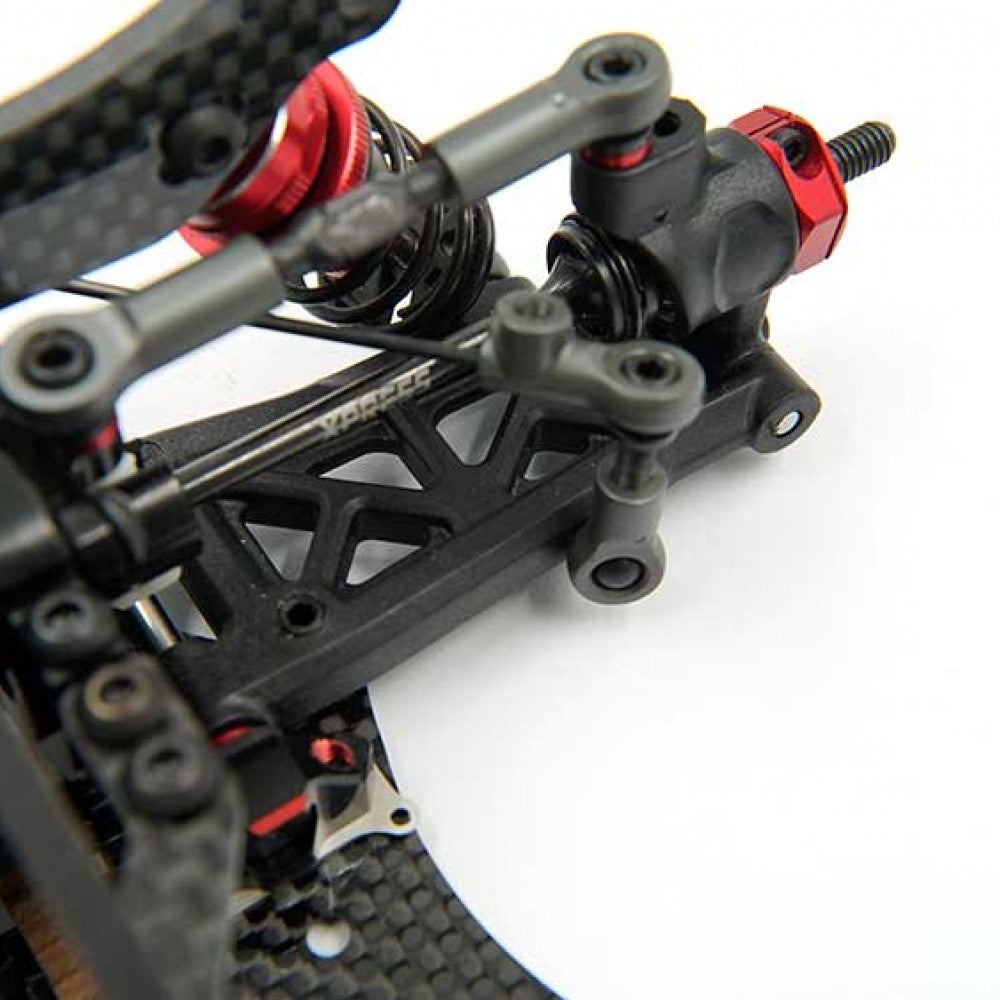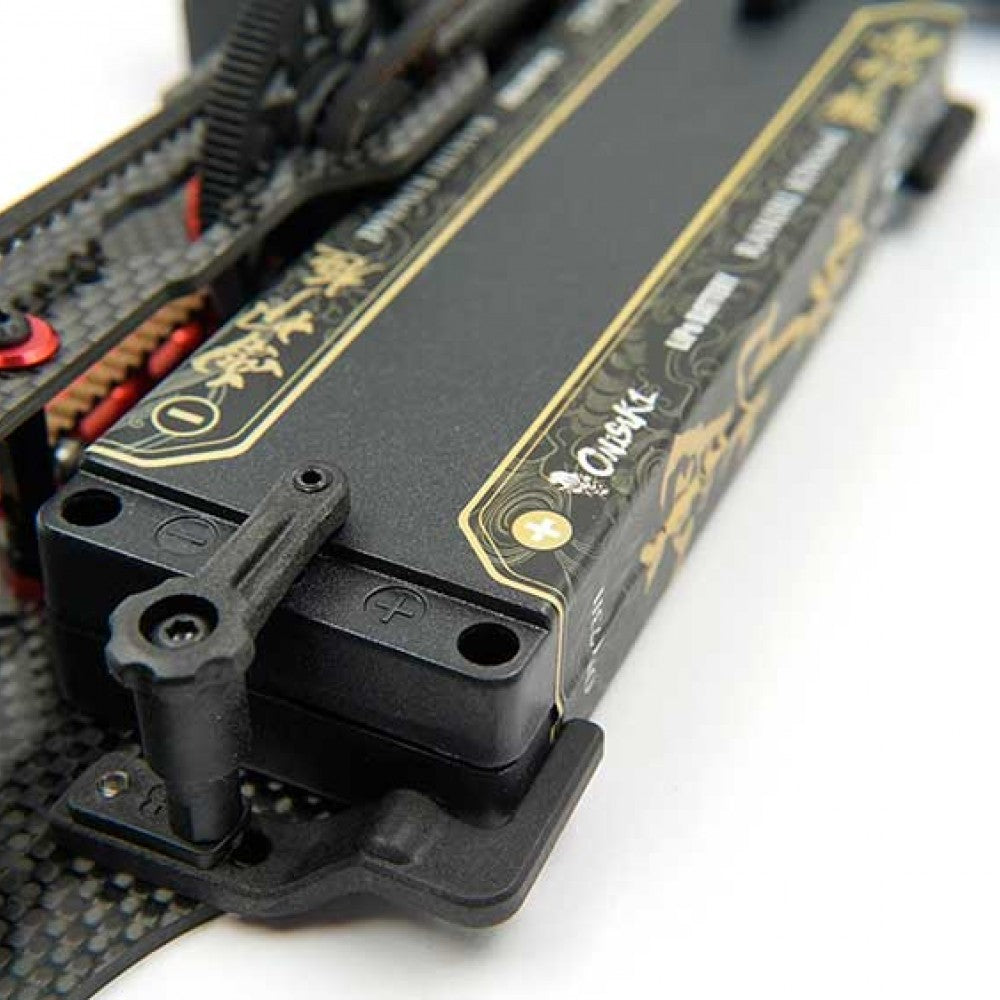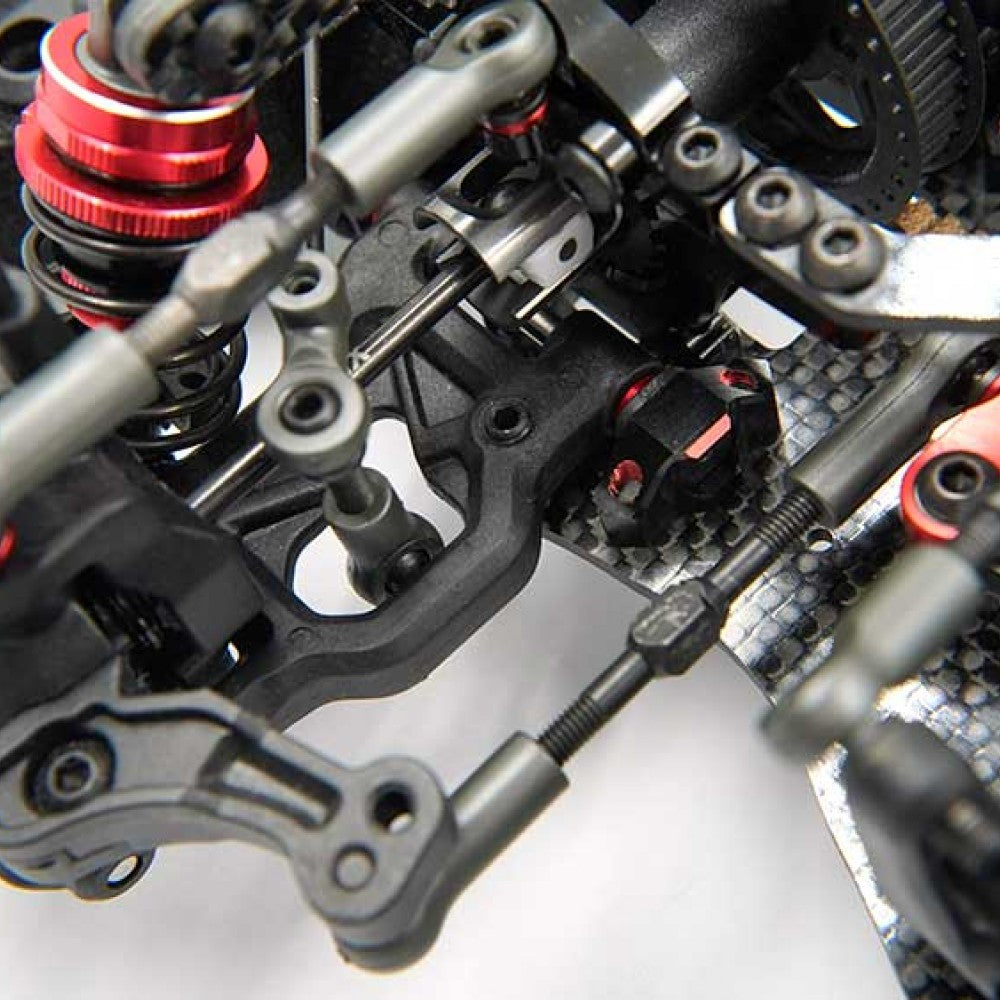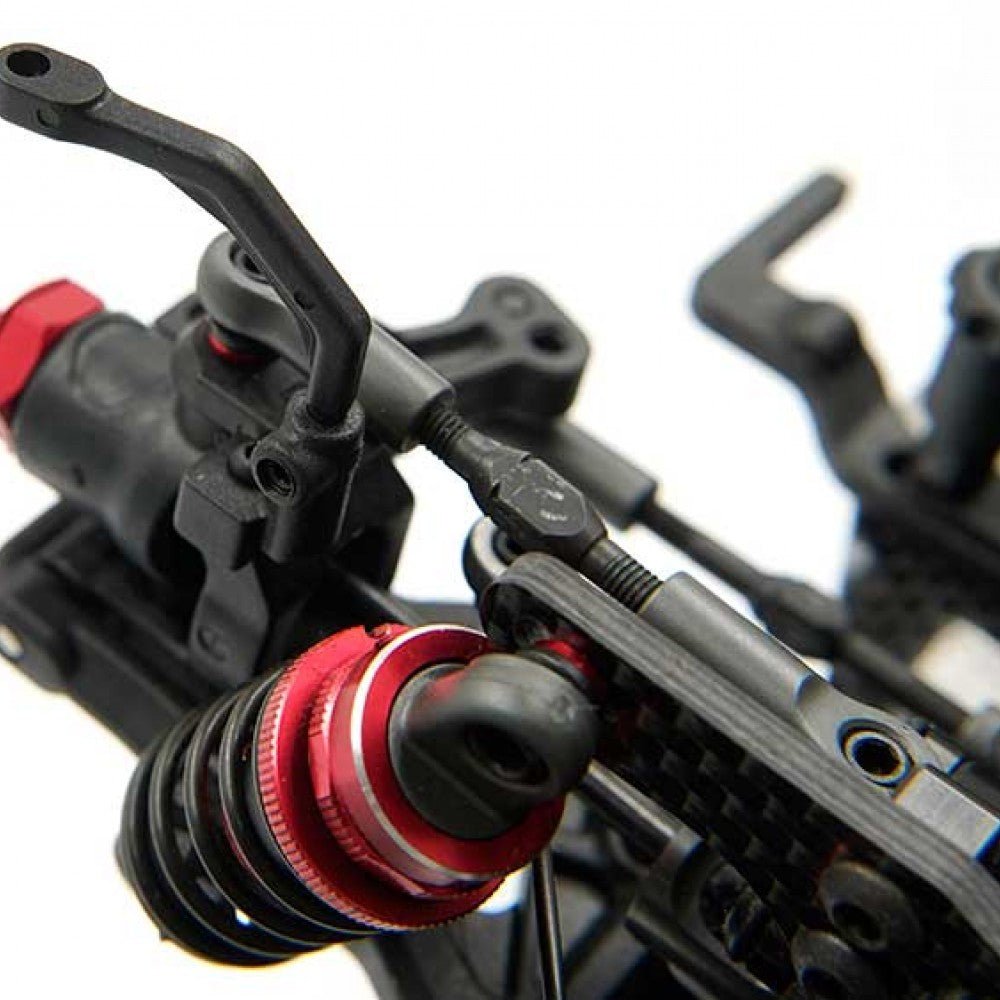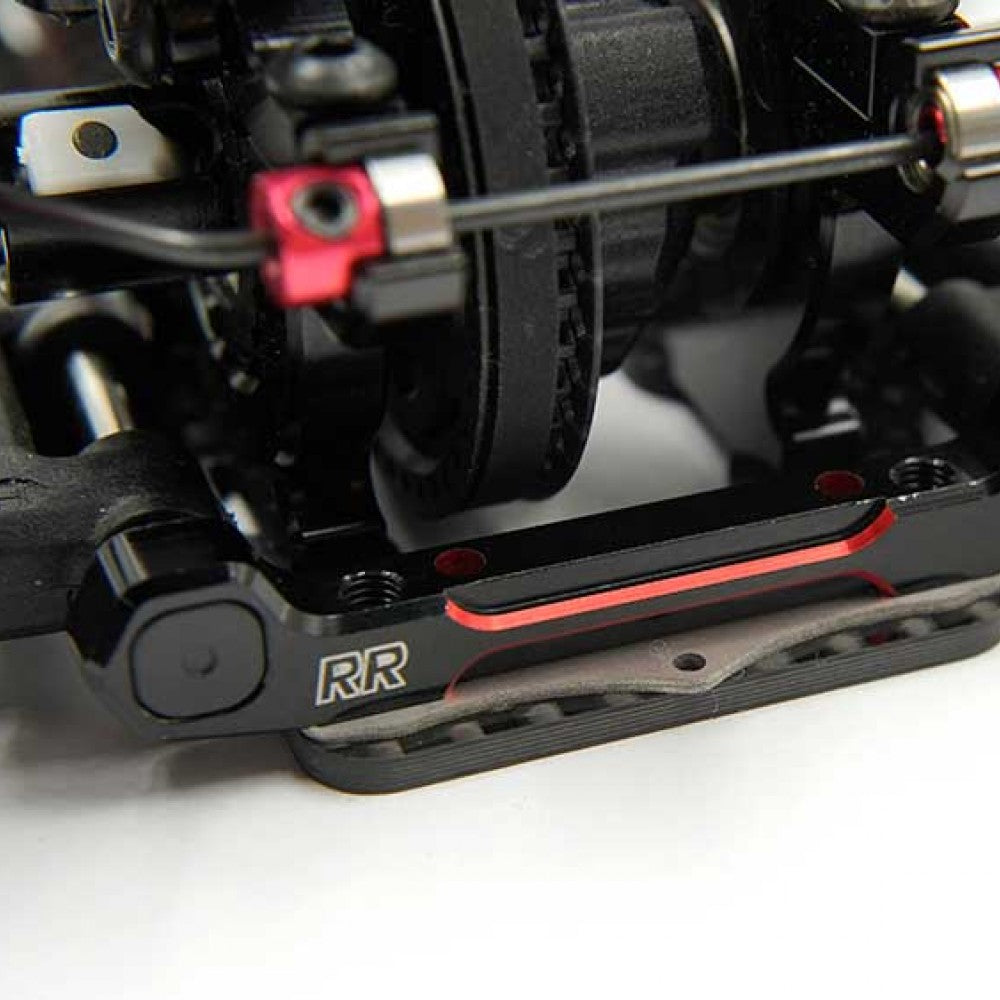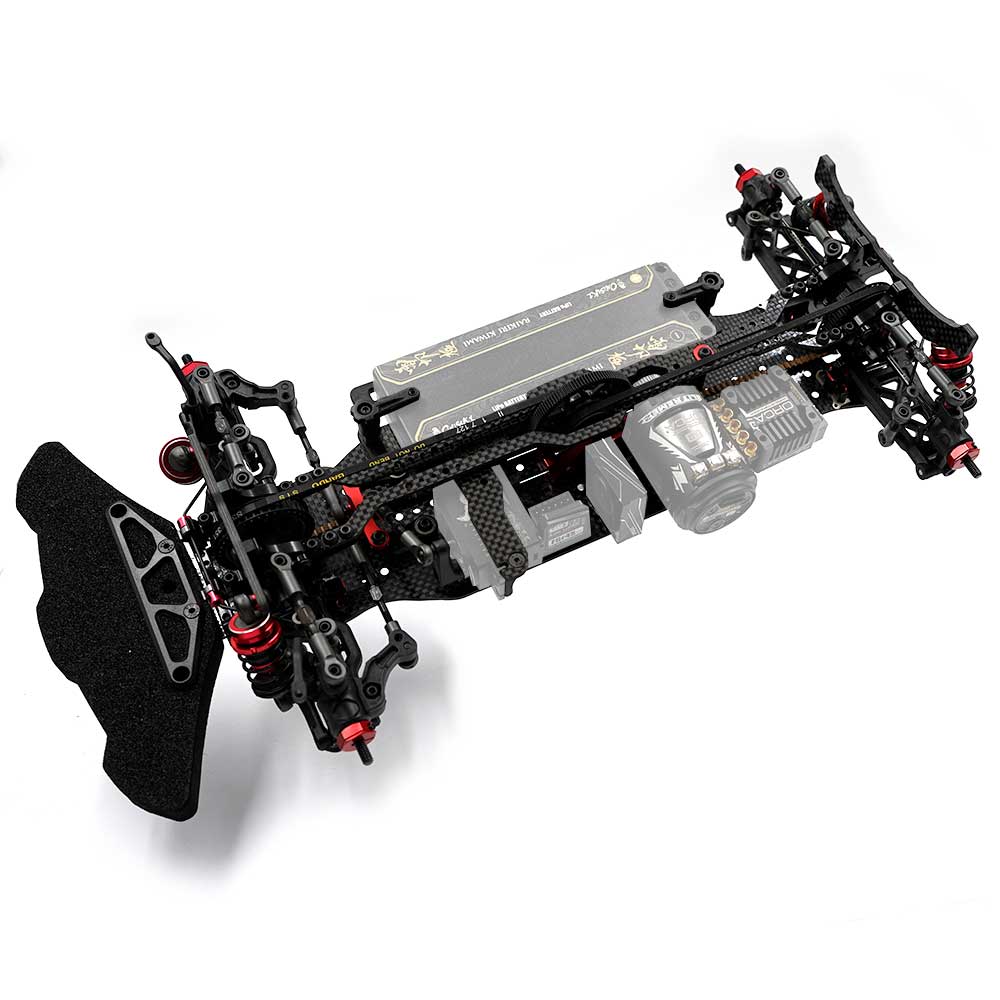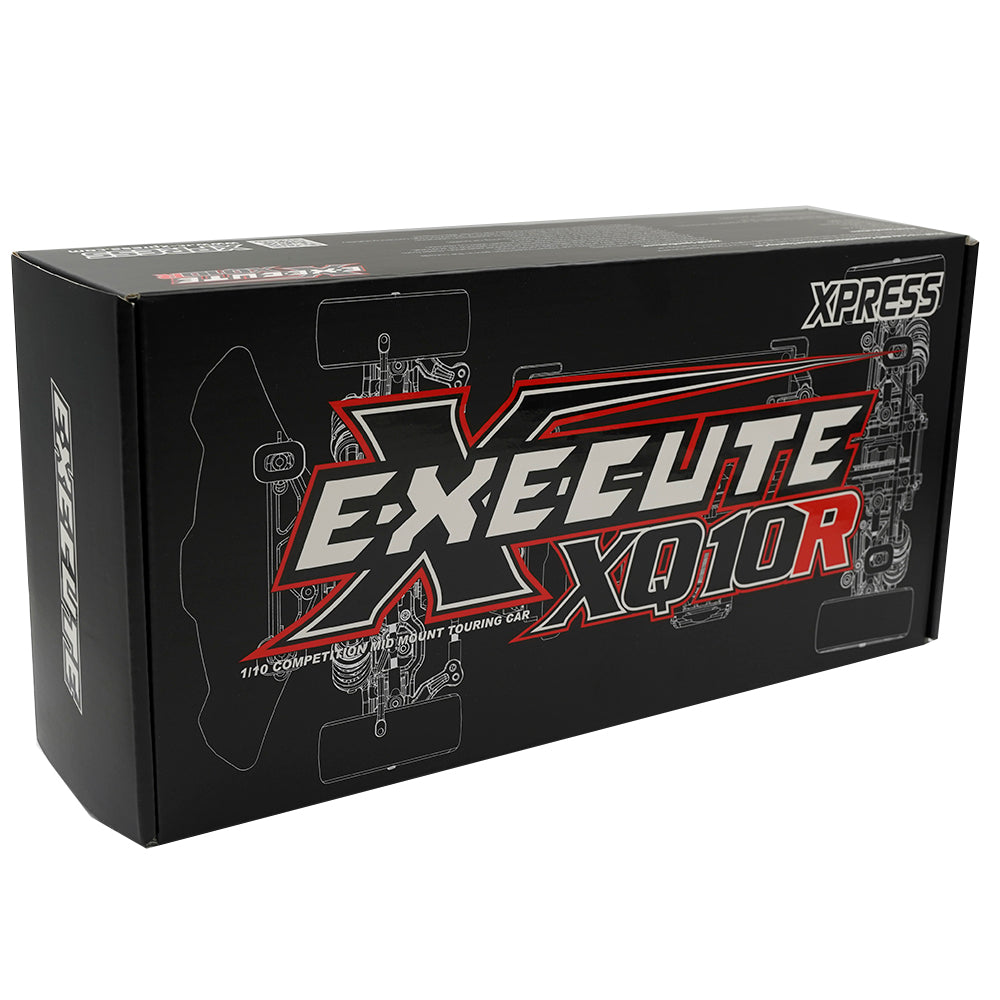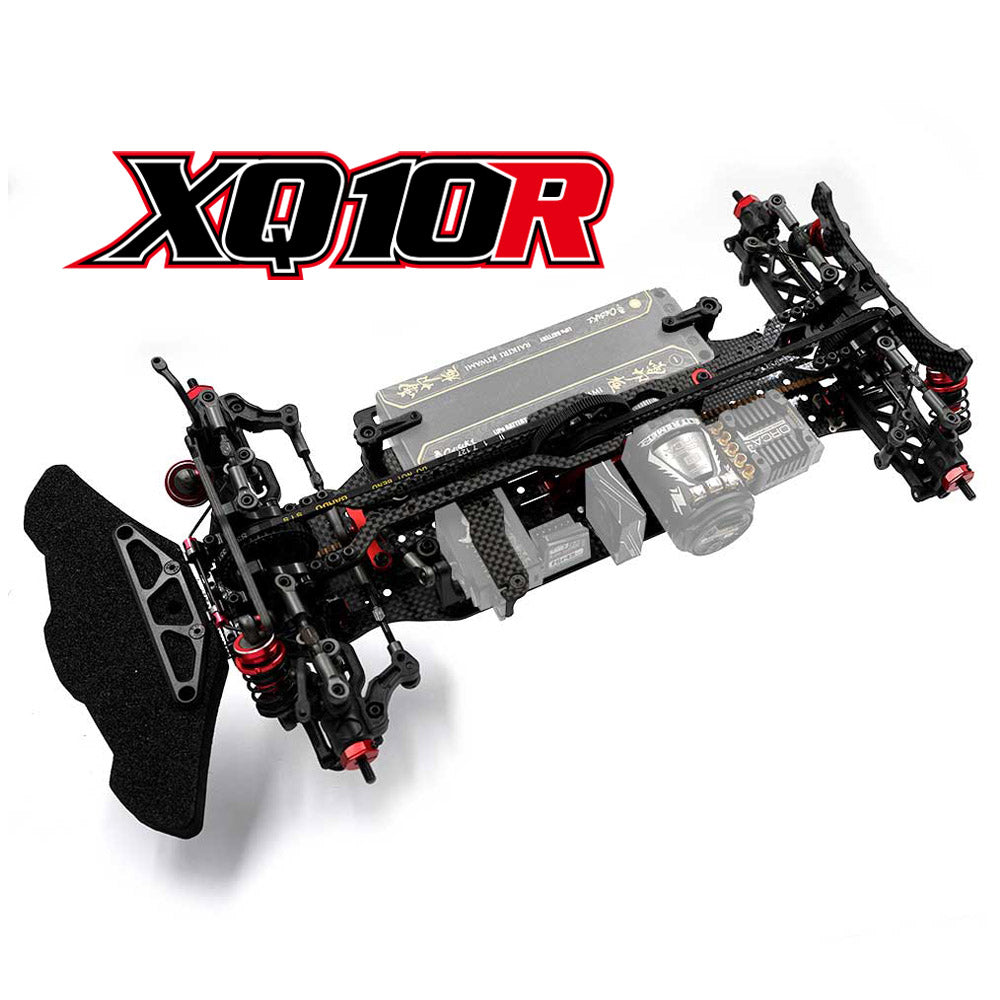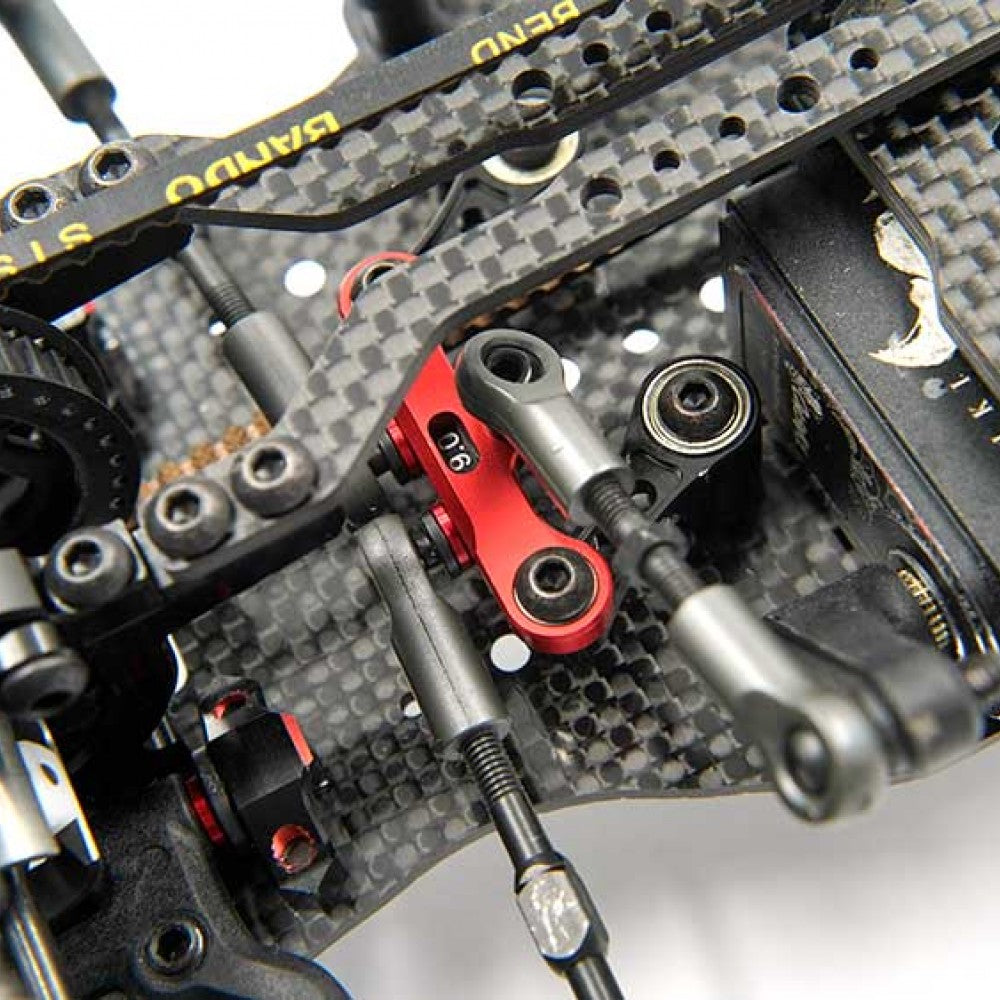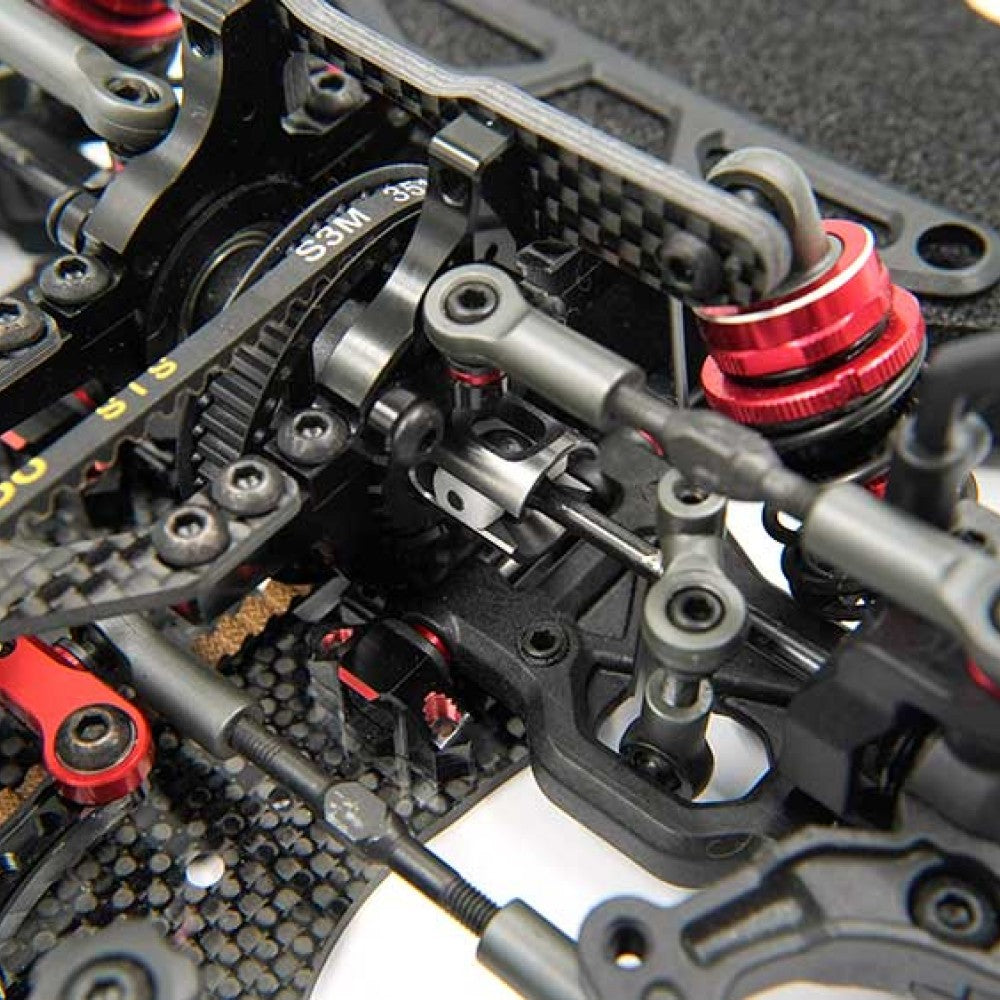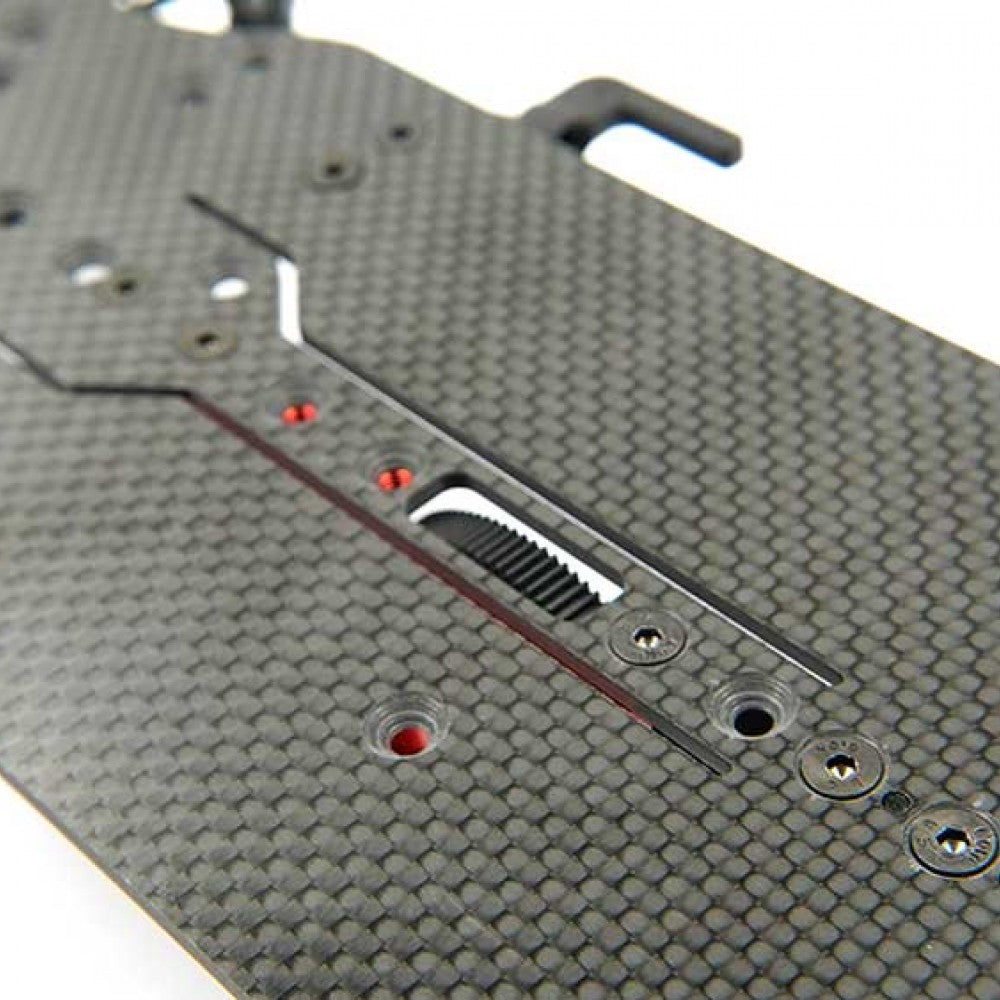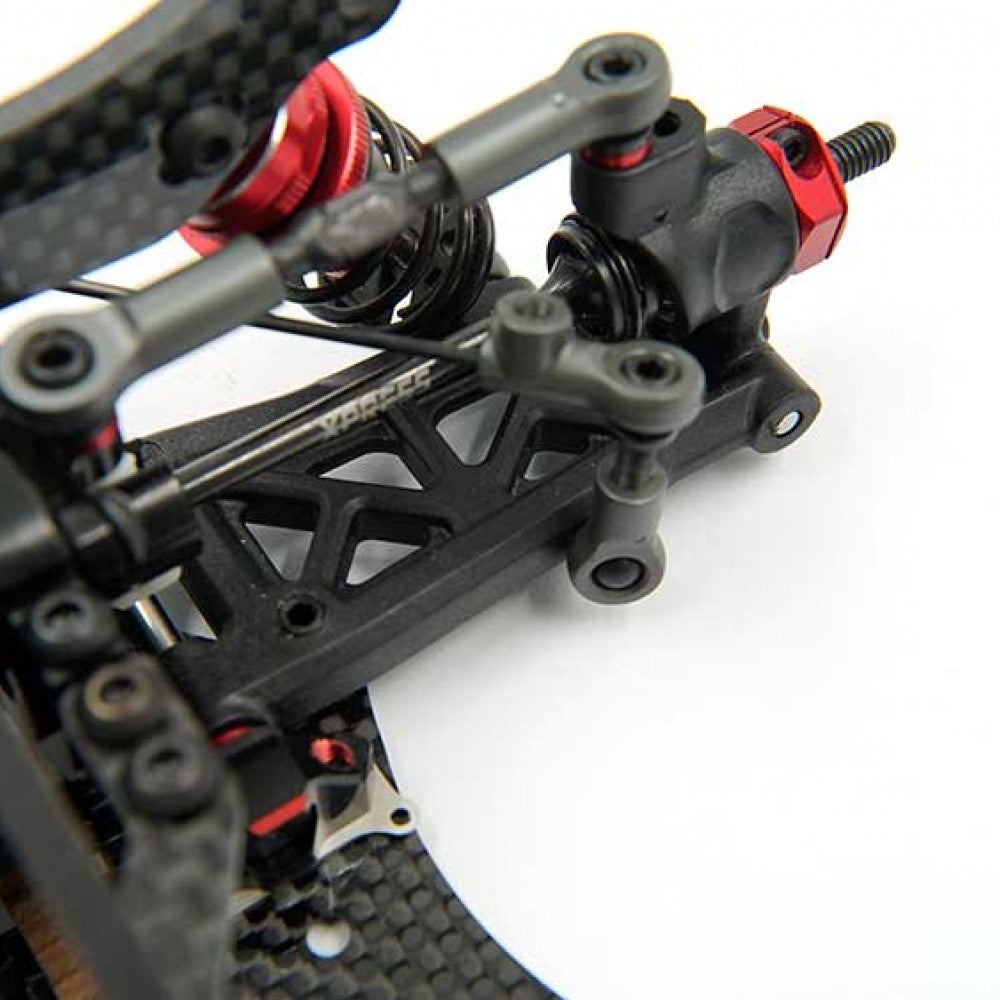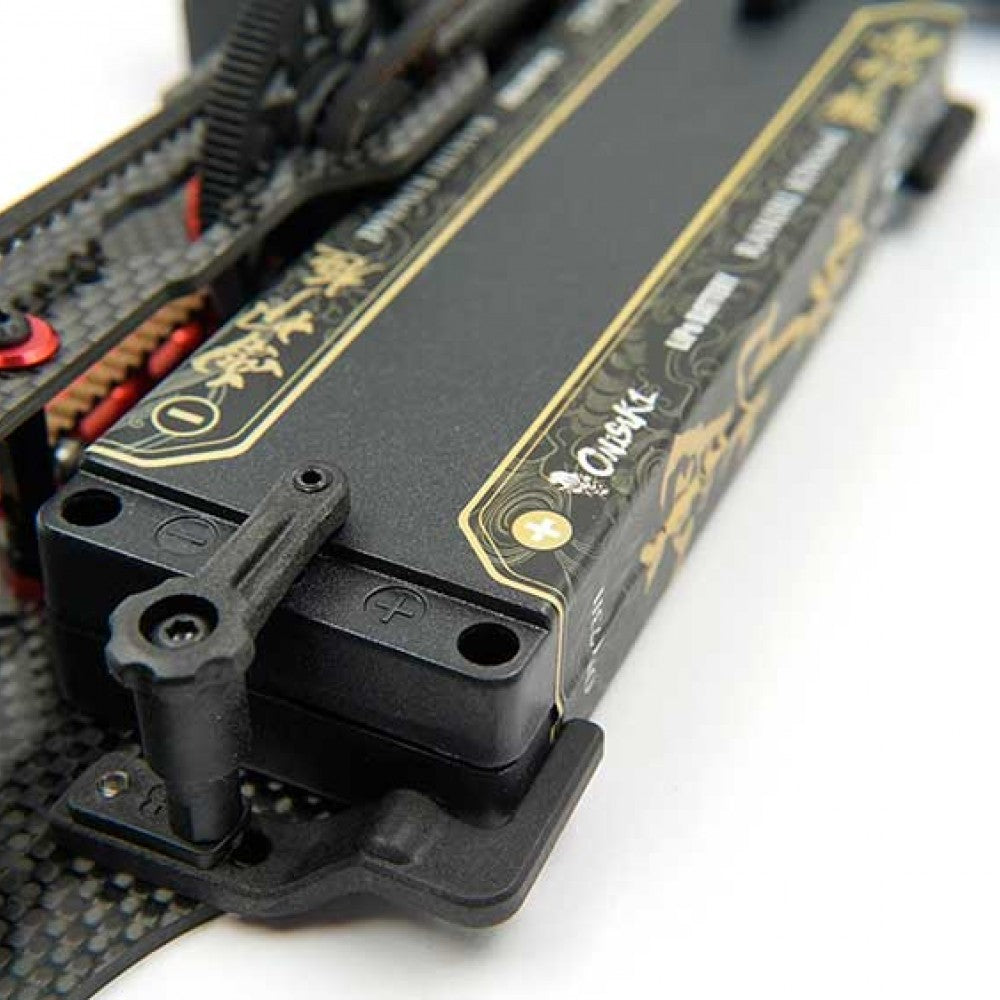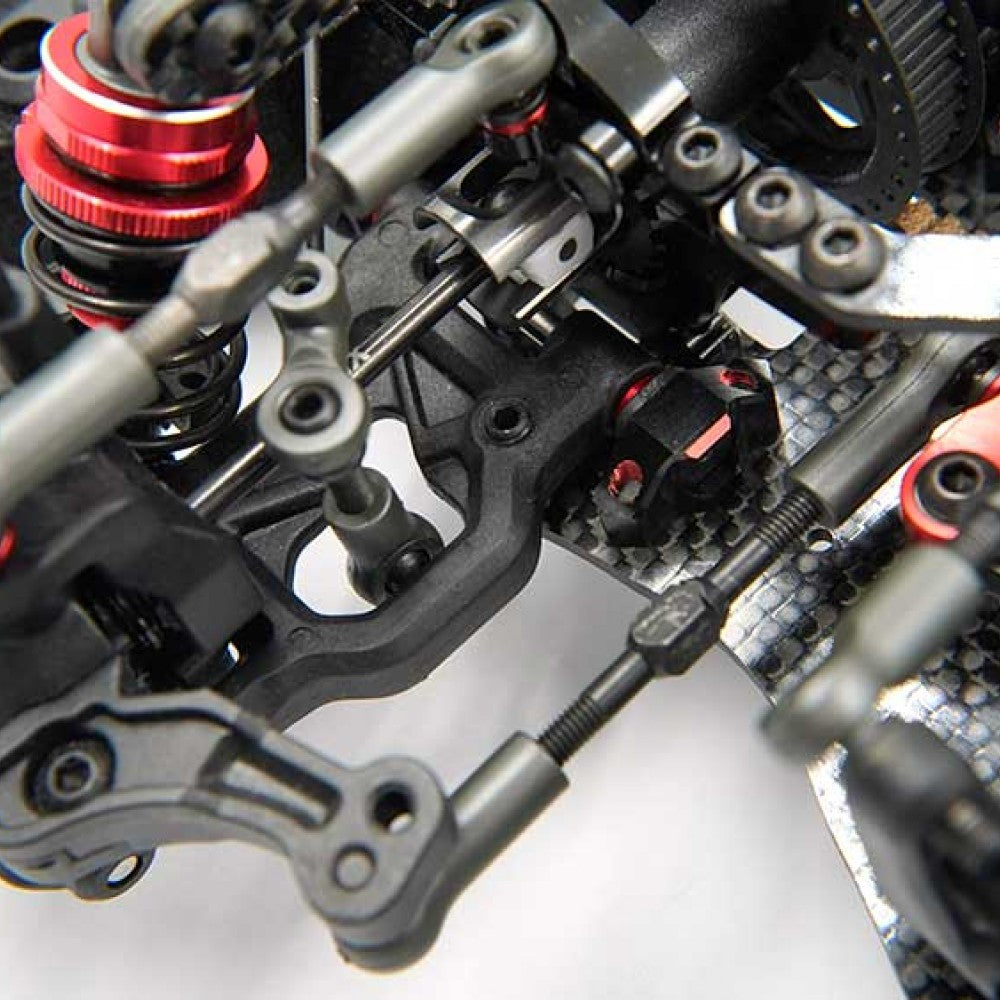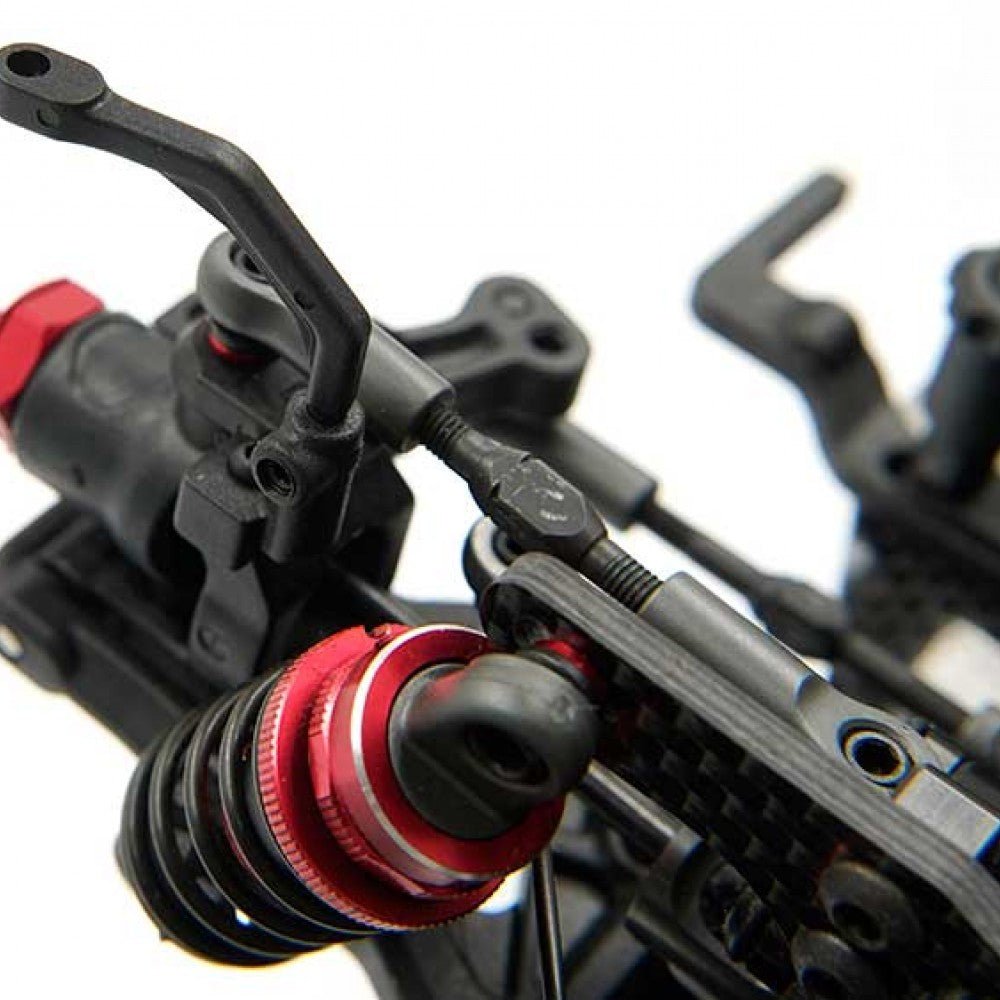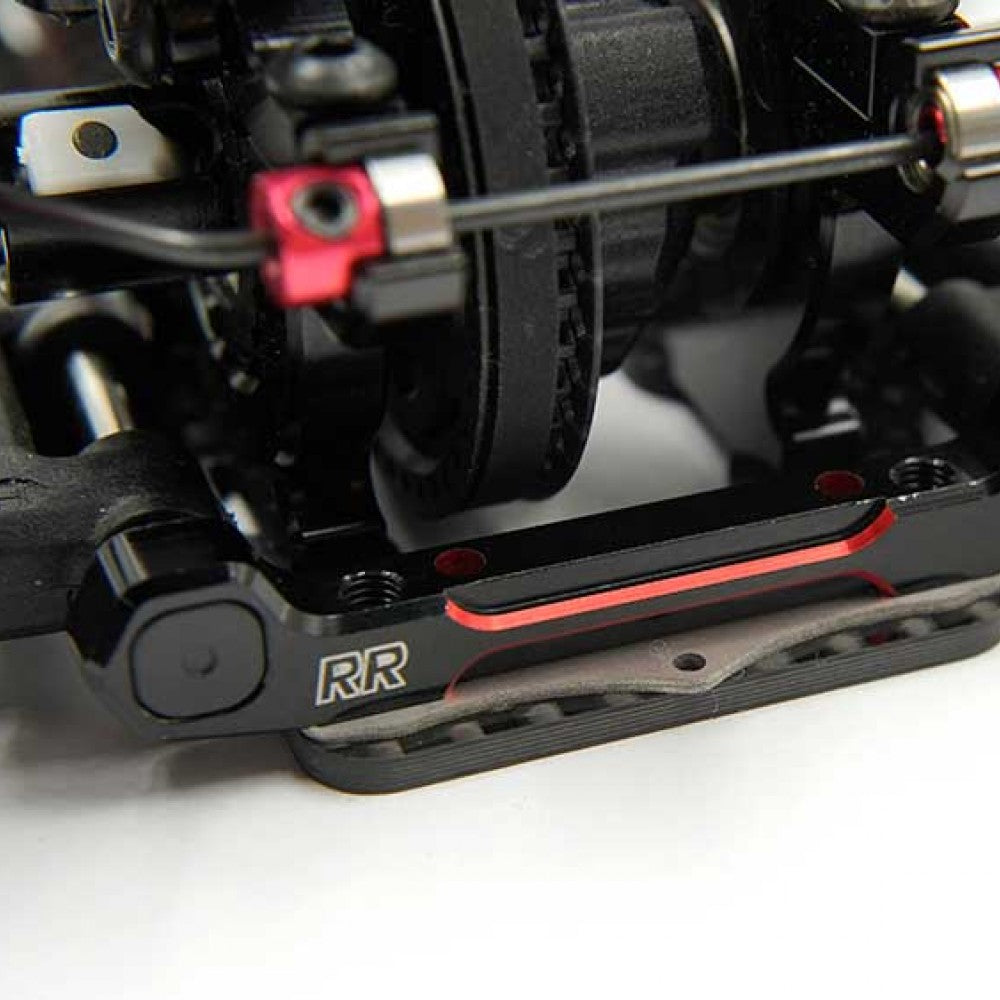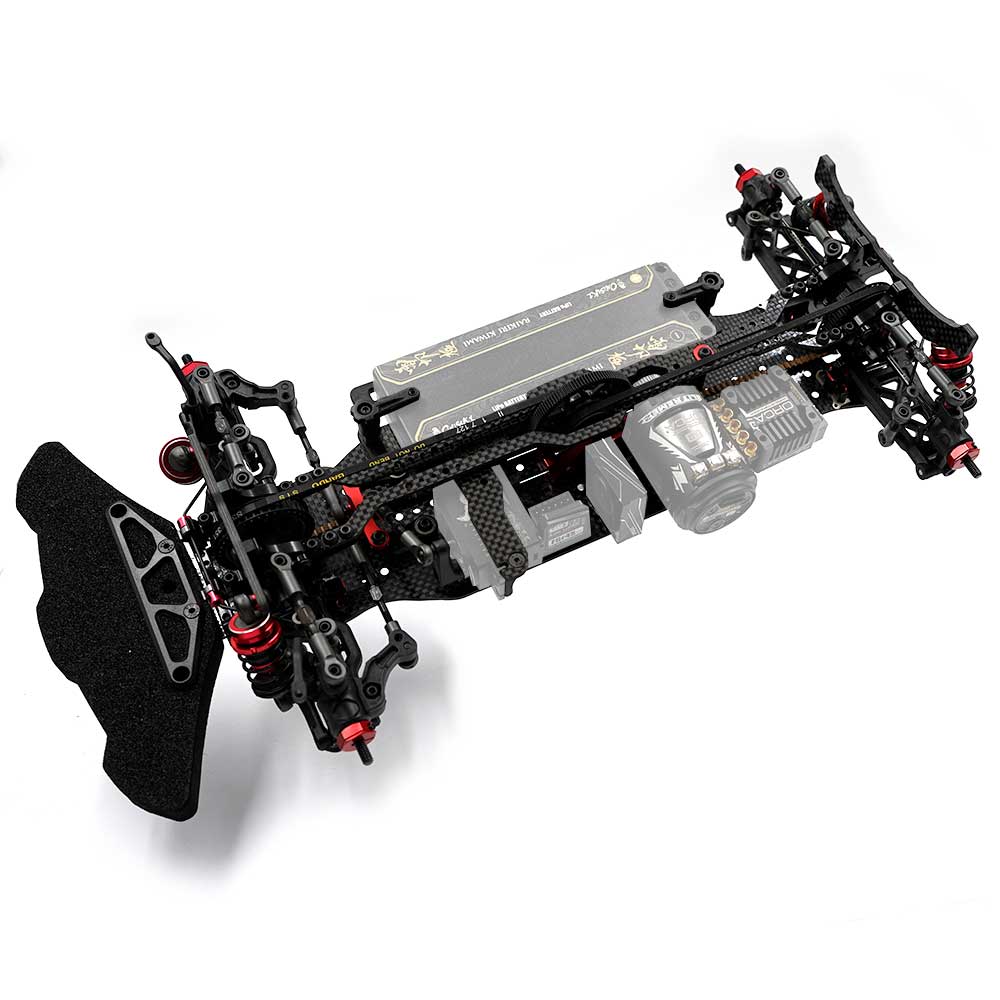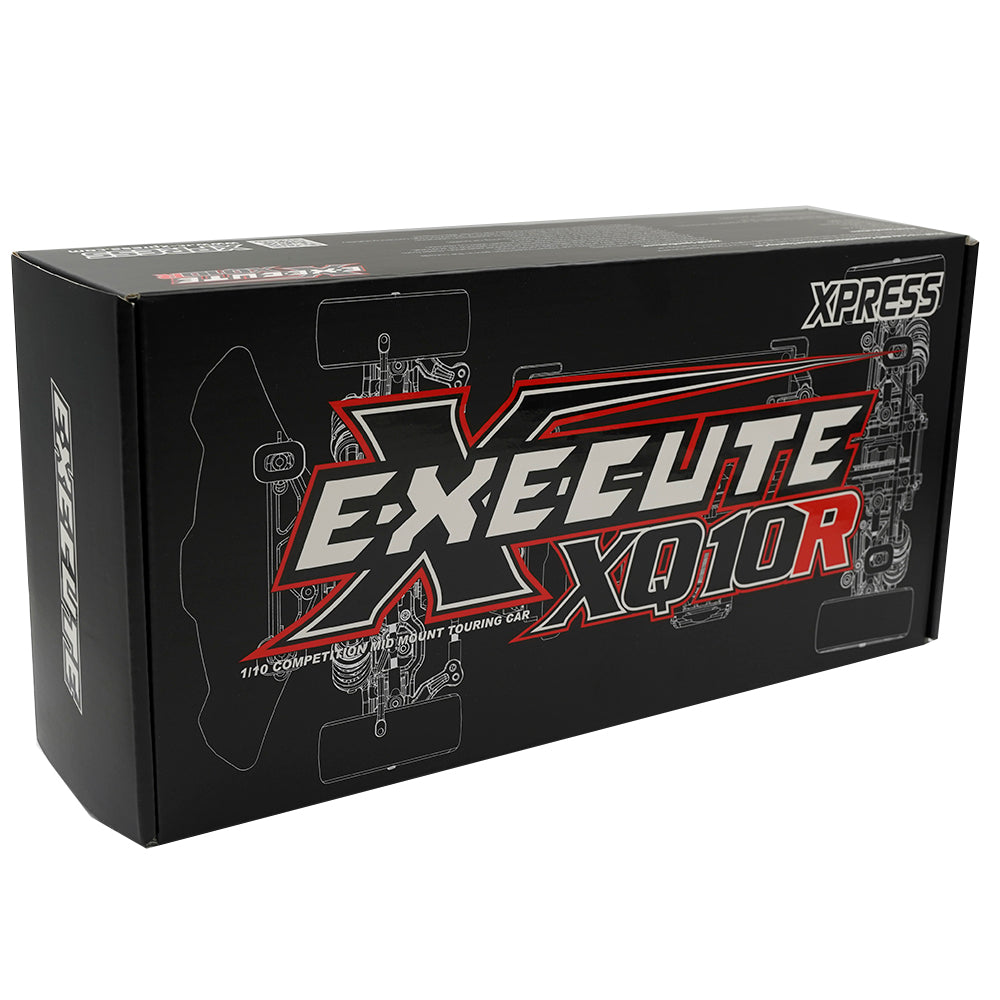 Xpress XP-90038 XQ10R 1/10th Competition Grade Electric Touring Car Kit
The new XQ10R competition grade electric touring car takes the XQ10 platform and incorporates all the most popular option parts used by Xpress Team Drivers. This kit represents awesome value for money - no need to spend another cent!
Features
Adjustable top deck flex with inserts
Comes with strong plastic parts which use 3.0mm suspension pins in the outside and inside hinge for less play and a more rigid construction
X-rings included in the shocks and differential for smoother operation, made from a new material which better deals with expansion due to silicone oil
Redesigned steering rack for a more linear and smooth steering reaction
Built in rear belt tensioner in the motor mount
Lowered bumper foam for use with modern touring car bodiesSplit bulkheads aimed for low traction tracks
Bearing supported anti-roll bars for smoother suspension operation
Lowered positioned shocks allows a lower center of gravity for high cornering stability
Plastic suspension mount inserts for easy roll center adjustments
Option parts included in the XQ10R
#XP-10401 King Pin Set
#XP-10671 Composite Spool Titanium Outdrive Adaptor 3.5mm
#XP-10639 Graphite 2.0mm Upper Deck
#XP-10683 Upper Deck Collar
#XP-10717 Composite Anti Tweak Battery Holder
#XP-10726 Lower Suspension Mount Spacer 0.5mm
#XP-10745 Adjustable Ackermann Steering Plate
#XP-10810 Hard Strong Composite C Hub 4 Degree Ver.2
#XP-10813 Graphite 2.25mm High Flex Main Chassis Plate
#XP-10819 Body Support Brace
#XP-10822 Hard Strong Composite Rear Upright Ver.2
#XP-10833 Graphite 3.0mm Front High Flex Shock Tower
#XP-10834 Graphite 3.0mm Rear High Flex Shock Tower
#XP-10923 Hard Strong Front & Rear Composite Suspension Arms Ver.2 (2 packs)
#XP-10593 Long Travel Short Shock Set (2 sets, original short shocks not included)
Specifications
Wheelbase: Adjustable 254 to 258mm
Width: Adjustable 185mm
Includes
Xpress Execute XQ10R Touring Car Kit (1 pc)
Requires
Radio system (transmitter and receiver)
Steering servo
Motor
Pinion gear (64p)
Battery pack
Speed controller
Charger
Bodyshell
Wheels, Tyres, Inserts